15 Good Foods To Try In PJ
By Casey Chong - January 20, 2021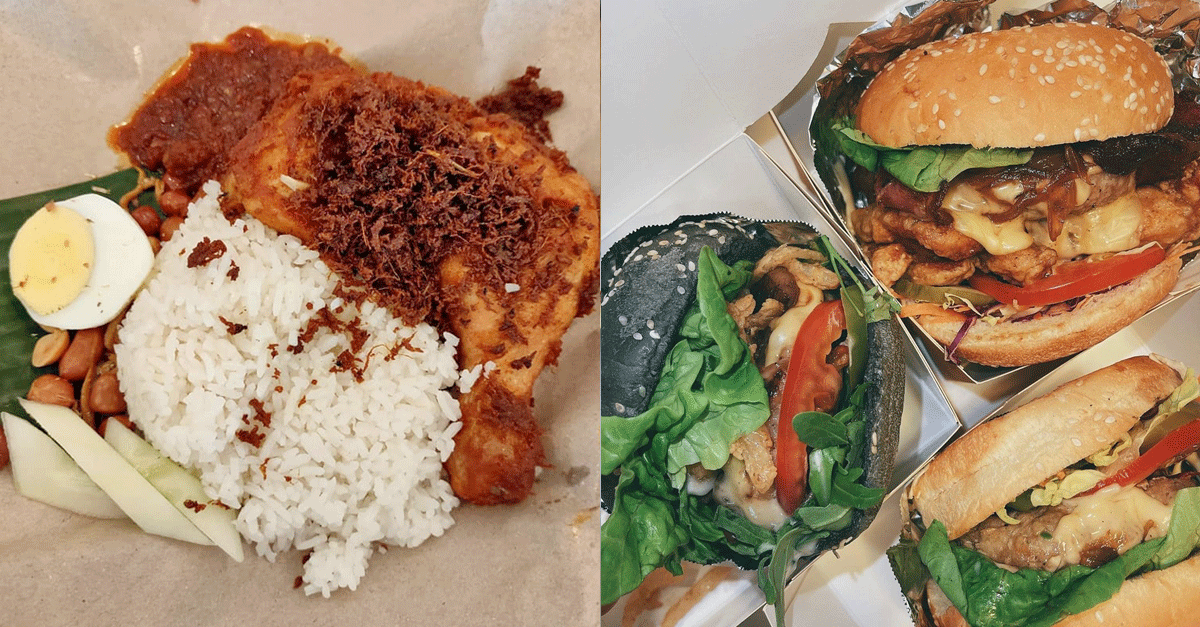 Petaling Jaya, commonly known as PJ, has no shortage of local and international cuisine. That includes everything from nasi lemak to asam laksa, burgers and steak! To ease your search, we have compiled 15 Good Foods To Try in PJ.
Good Foods in PJ
---
Damansara Uptown a.k.a. Damansara Utama is home to many popular restaurants and cafes, with one of them being the famous Village Park Restaurant. A crowd favourite regardless of breakfast or lunch, their signature dish is none other than the Nasi Lemak Ayam Goreng. Expect fluffy fragrant rice infused with coconut milk and pandan leaves. The sambal, in the meantime, has the right amount of spiciness with a hint of sweetness. Then comes the best part: the fried chicken that is amazingly crispy on the outside while tender and juicy on the inside.
Address: 5, Jalan SS 21/37, Damansara Utama, 47400 Petaling Jaya, Selangor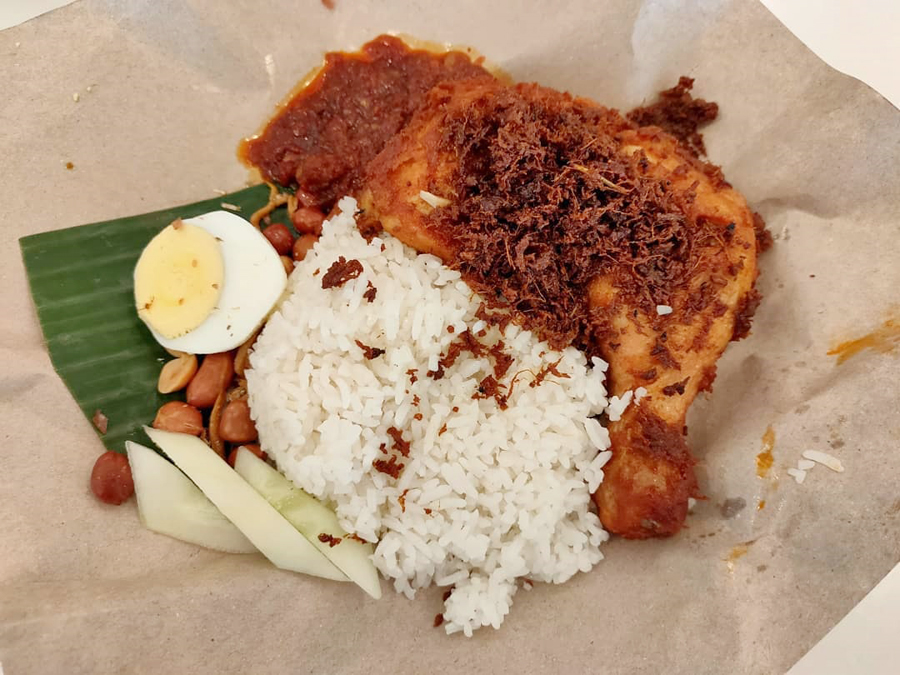 Image Credit: @adilene_lim
And let's not forget about Nasi Lemak Bumbung--another recommended go-to place in the PJ area for those who are craving for nasi lemak. Located in Sea Park, this popular stall has been around for over two decades serving one of the best nasi lemak in town. Their nasi lemak comes with a perfectly runny, sunny-side-up-egg instead of the usual hard-boiled egg. The sambal isn't overly spicy while the side serving of their fried chicken complements the dish well enough--crispy and succulent with an aromatic boost of Indian spices. Interestingly enough, the name of their stall doesn't actually have a "bumbung" (or "rooftop" in Malay), where their seating placements are lined behind an alley between two rows of shop lots.
Address: 6, Jalan 21/11B, Sea Park, 46300 Petaling Jaya, Selangor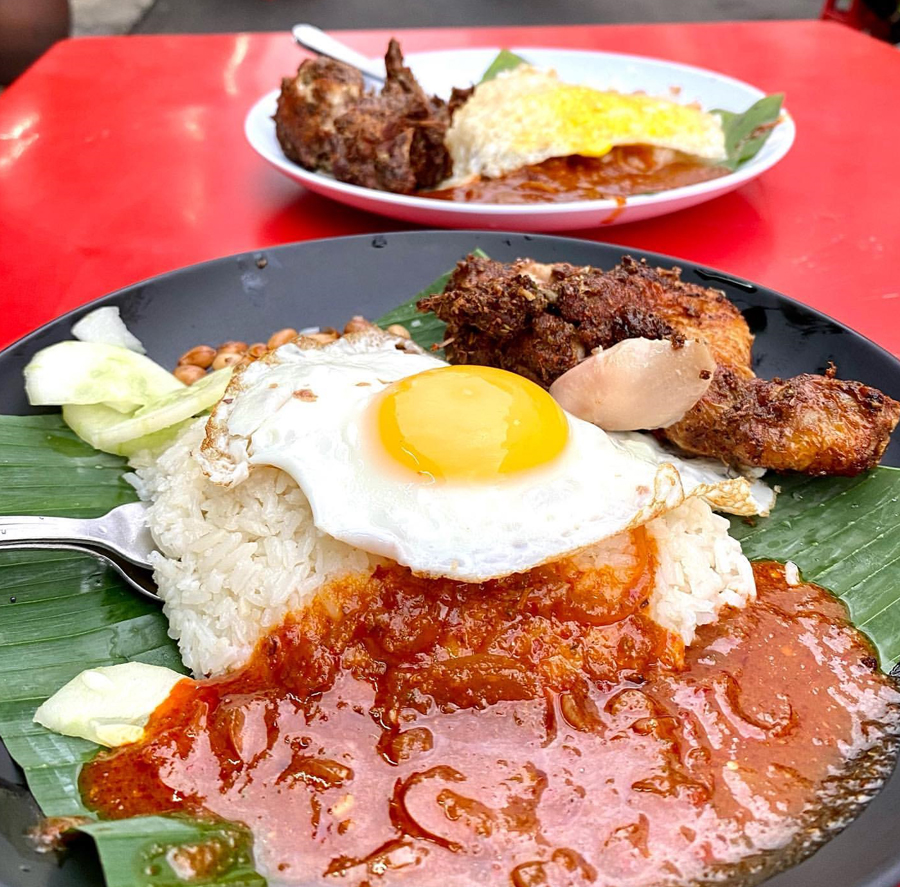 Image Credit: @senorita_eats
Looking for a place to enjoy a good plate of nasi kandar in the PJ area? You might want to check out Zainul Nasi Kandar Original No. 90 located in Medan Selera Kompleks C. They have plenty of dishes to choose from, namely curry chicken, fried squid and fish head curry. But their juicy and crispy fried chicken happens to be a crowd favourite among many regular patrons. Make sure you have your dish coated with a different mix of curries for that complete nasi kandar experience.
Address: No. 90, Medan Selera Kompleks C, Lorong Sultan, Seksyen 52, 46200 Petaling Jaya, Selangor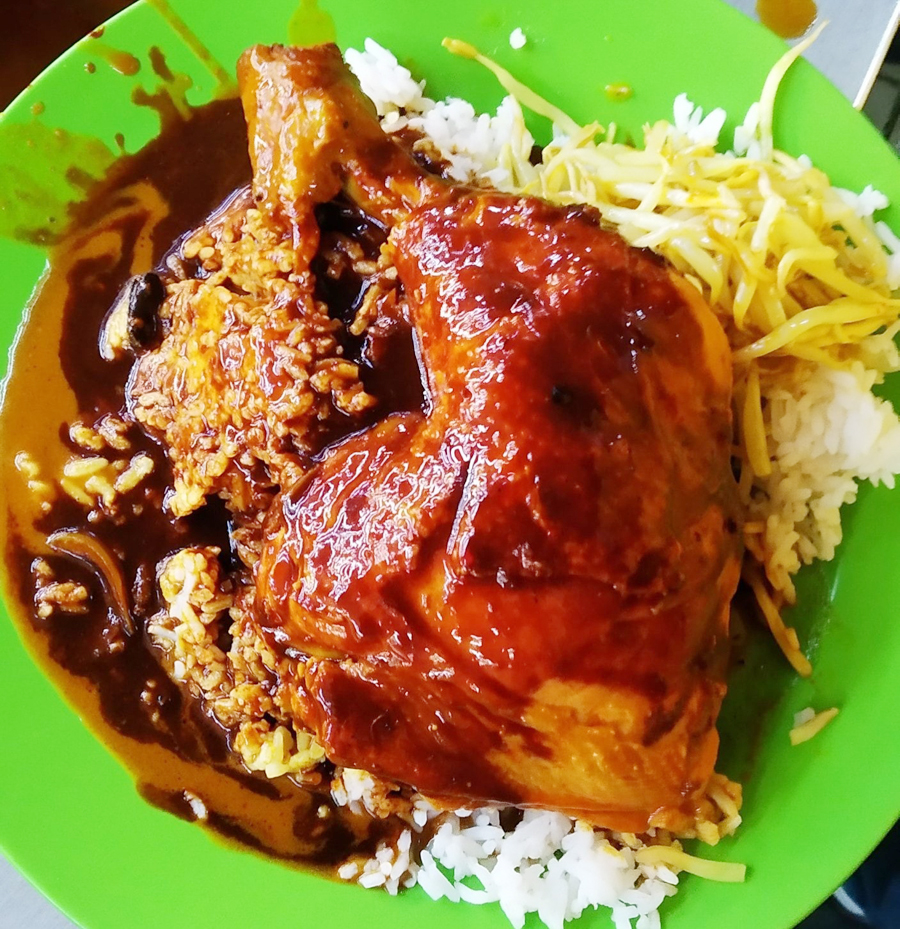 Image Credit: @ZNKoriginalpenang
There are few places around PJ to enjoy banana leaf rice but among the best has to be Acha Curry House at their newly-relocated outlet in SS2. Here, you will get all the usual suspects: fluffy white rice with assorted vegetables and curries (chicken, fish and dhal). Not to forget their crunchy sambal ikan bilis, which adds a unique twist to your usual banana leaf rice meal. Also, do consider adding their recommended crab curry and salted fish curry.
Address: 42, Jalan SS 2/4A, 47300 Petaling Jaya, Selangor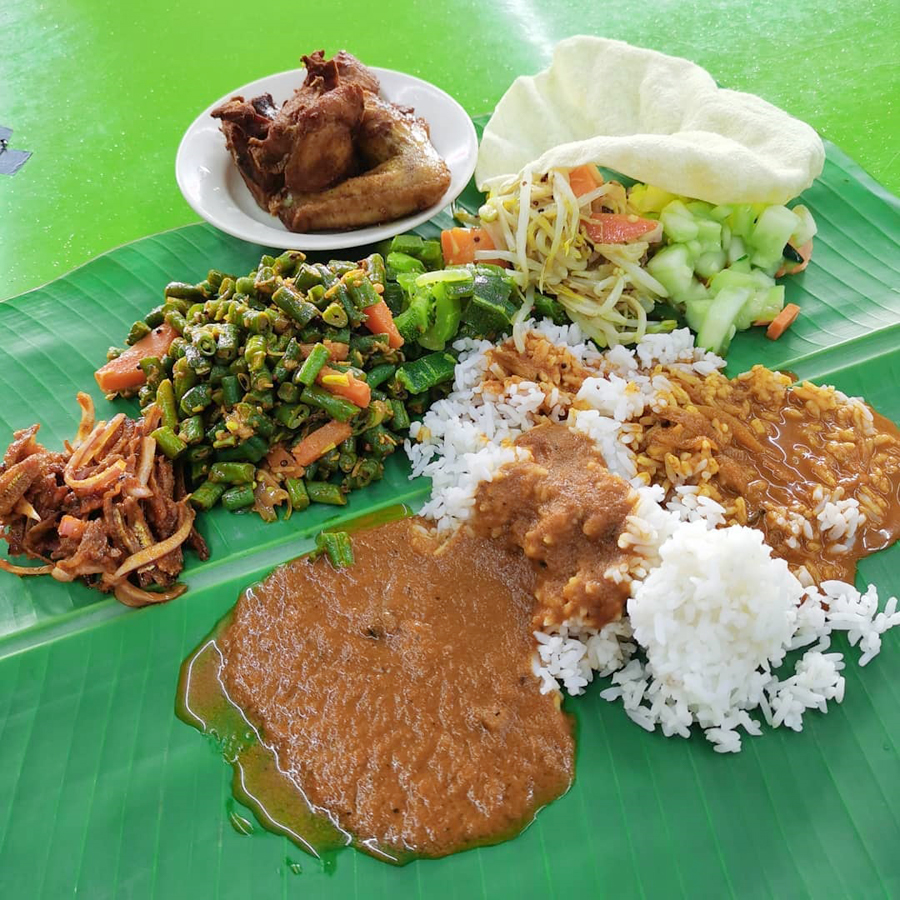 Image Credit: @myt_recommends
Another place that comes highly recommended to get your banana leaf rice fix would be Sri Ganapathi Mess. Located at Seksyen 1 PJ, their banana leaf rice consists of everything from white rice to assorted vegetables, crispy papadam and curries. For the latter, expect robust and aromatic curries that goes well with the banana leaf rice. Their unique crab rasam is a must-try and so are some of their side dishes, namely fried squid and mutton varuval.
Address: 47, Jalan 1/10, Seksyen 1, Petaling Jaya, Selangor
Also see: Best Banana Leaf Rice in KL & Selangor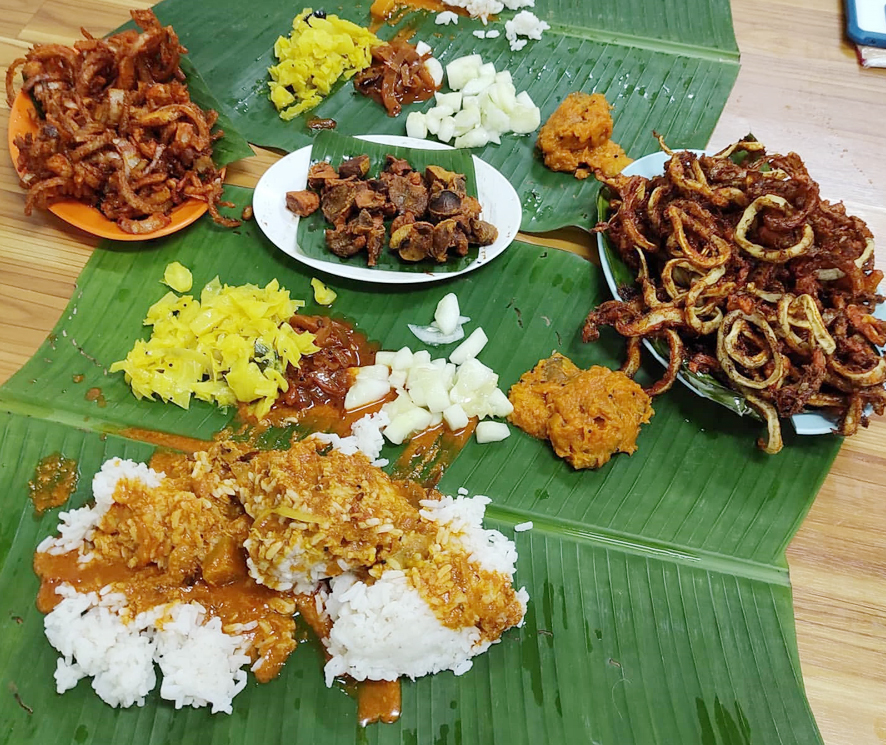 Image Credit: @maxcheong90
Serving at a small stall from the back of a food truck on Sea Park's wet market, they certainly know a thing or two about serving authentic asam laksa. Expect spicy-sour broth that is both robust and tangy, which complements well with the slurpy laksa noodles and other ingredients. You can also request to add extra fish for a fraction of the price. On the side note, do try their equally-recommended prawn mee as well.
Address: 1, Jalan 21/11V, Sea Park, 46300 Petaling Jaya, Selangor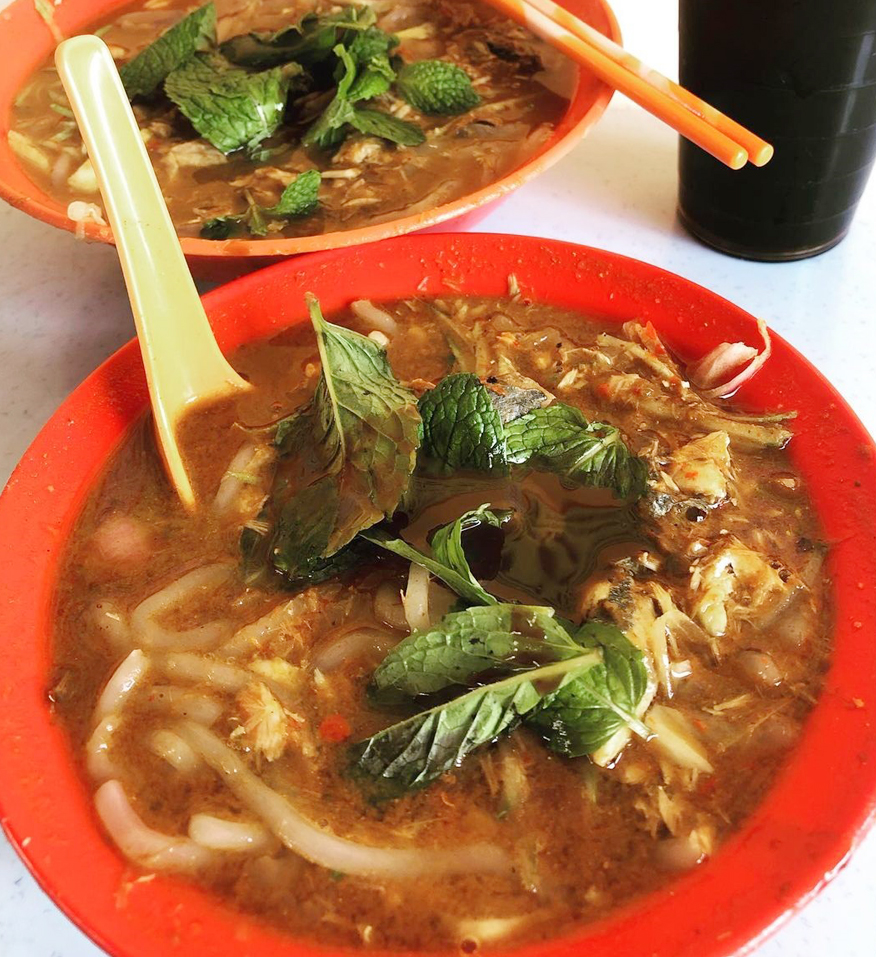 Image Credit: @jingmei_michelle
Not your usual chicken rice but the one that has soy sauce, making it more palatable. The braised chicken itself is tender and juicy, which in turn, pairs well with the rice and a bowl of soup.
Address: 23, Jalan Othman, PJS 4, 46000 Petaling Jaya, Selangor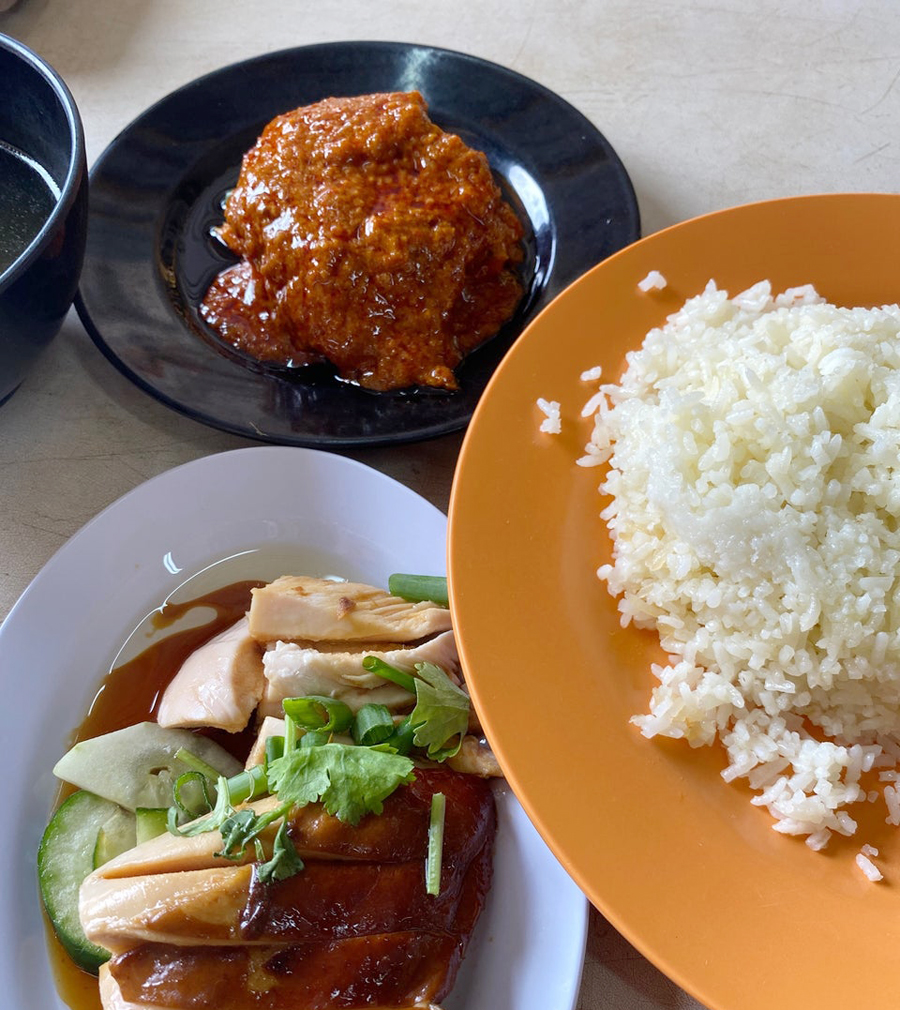 Image Credit: @karxun
Who could have thought that something plain and simple can be this comforting? We're talking about none other than Kenny's Food Cart's signature "teng chai" (boat) porridge. The porridge itself is both thick and smooth, where it complements well with assorted ingredients of different bites and textures. You'll get everything from crunchy anchovies and peanuts to dried cuttlefish, century egg and crispy vermicelli. They also serve other types of porridge, namely Minced Pork Porridge and Fried Fish Head Porridge.
Address: K-G-11, Jalan PJU 1/43, Aman Suria, 47301 Petaling Jaya, Selangor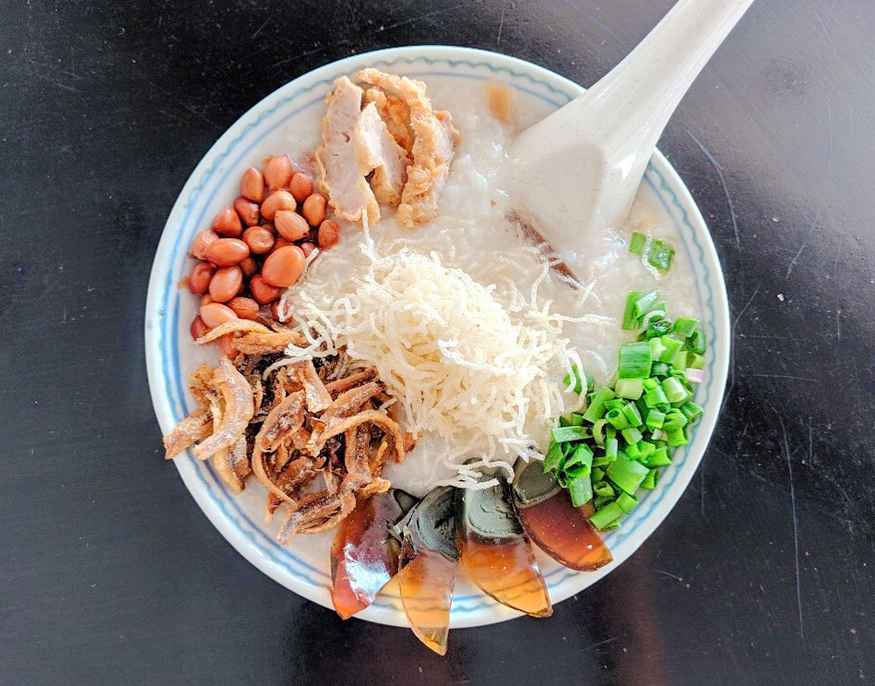 Image Credit: @k.foodcart
Thong Kee's famous Hainanese breakfast spread needs no introduction, with their homemade croissant particularly a must-try. Buttery and flaky on the outside but pillowy soft on the inside, you can opt for different fillings (Kaya + Butter, Ham + Egg, Cheese + Ham or Cheese + Ham + Egg). Remember to pair it with a glass of Thong Kee's signature 1+1 Bing, which is an aromatic combo of Hainanese coffee and tea. Their Hainanese bread is no slouch either, where you have the choice of white bread or wholemeal bread. Served either toasted or steamed and only prepared upon order, the filling options are similar to their croissant varieties.
Address: 33, Jalan 21/1, Sea Park, 46300 Petaling Jaya, Selangor
Also see: Best Places for Roti Bakar in KL & Selangor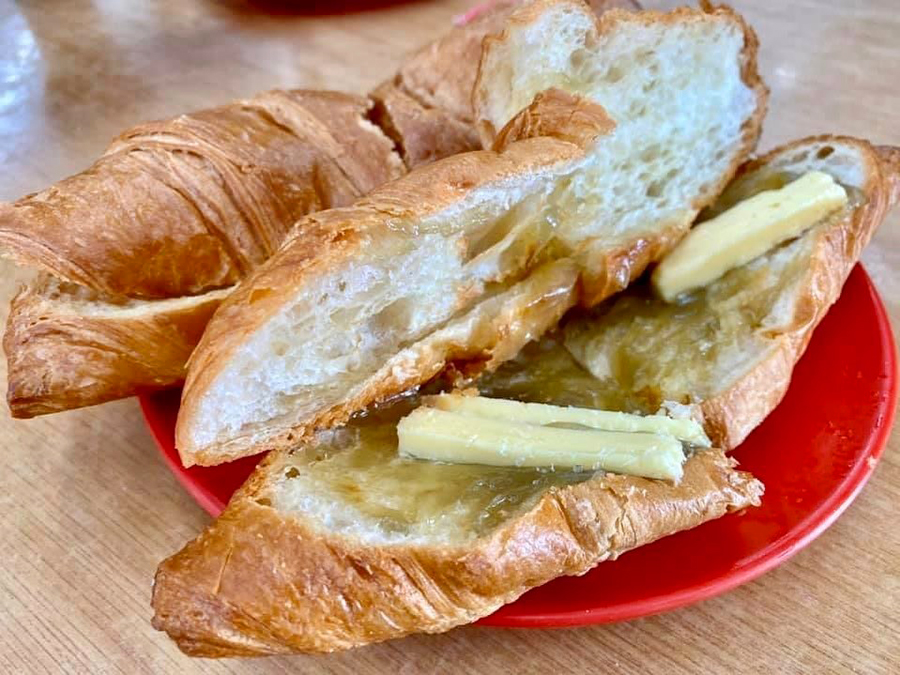 mage Credit: @61eats
Craving for some yong tau foo? First up is Restoran Yong Tau Foo Khong Kee at Taman Paramount, where all of their yong tau foo is made fresh on a daily basis. While you're at it, don't forget to try their signature Hong Kong-style porridge that has assorted ingredients like century egg and dried oyster.
Address: 22, Jalan 20/16A, Taman Paramount, 46300 Petaling Jaya, Selangor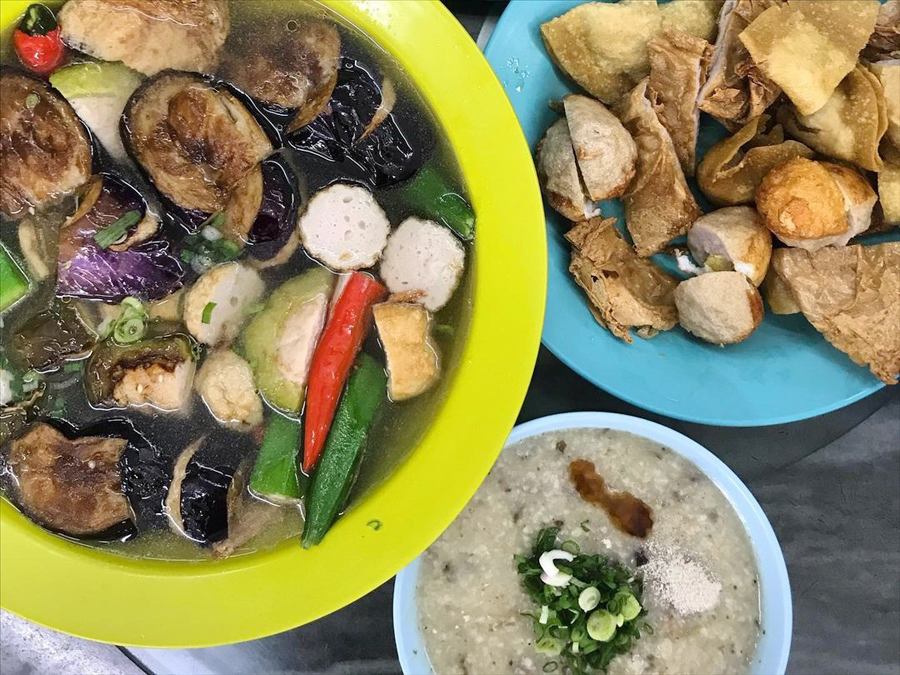 Image Credit: @sarah_fooddiary
Amidst the PJ Old Town's food court lies a humble-looking hawker stall specialising in traditional Hakka-style yong tau foo. Their yong tau foo is stuffed with a mix of fish and pork paste and best of all, each of them is only prepared fresh upon order.
Address: 35, Taman Selera, PJS 4, 46050 Petaling Jaya, Selangor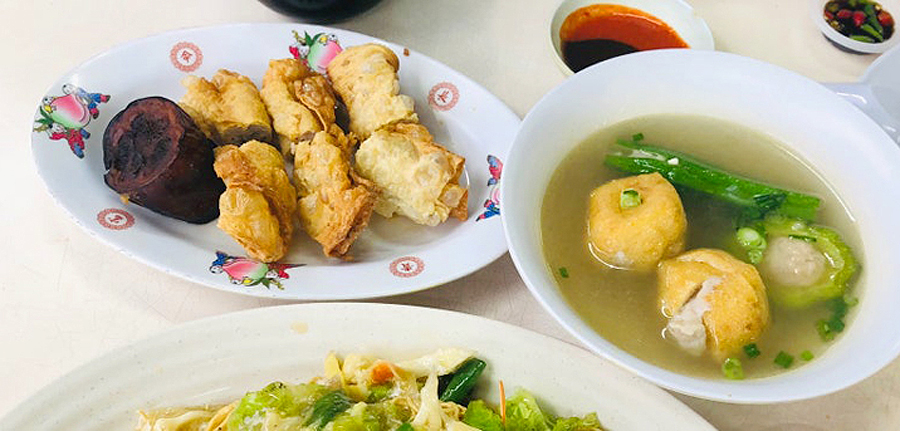 Image Credit: @9038271
Among the best of its kind in PJ, what makes their Hokkien mee popular lies within its well-cooked thick noodles with black soy sauce and other ingredients like shrimps, sliced porks and of course, pork lard. And it packs enough wok hei, giving the Hokkien mee a nice smoky flavour. Don't forget to pair them with their special sambal chilli sauce for that extra spicy kick.
Address: 117, 119, 121, Jalan SS 21/37, Damansara Utama, 47400 Petaling Jaya, Selangor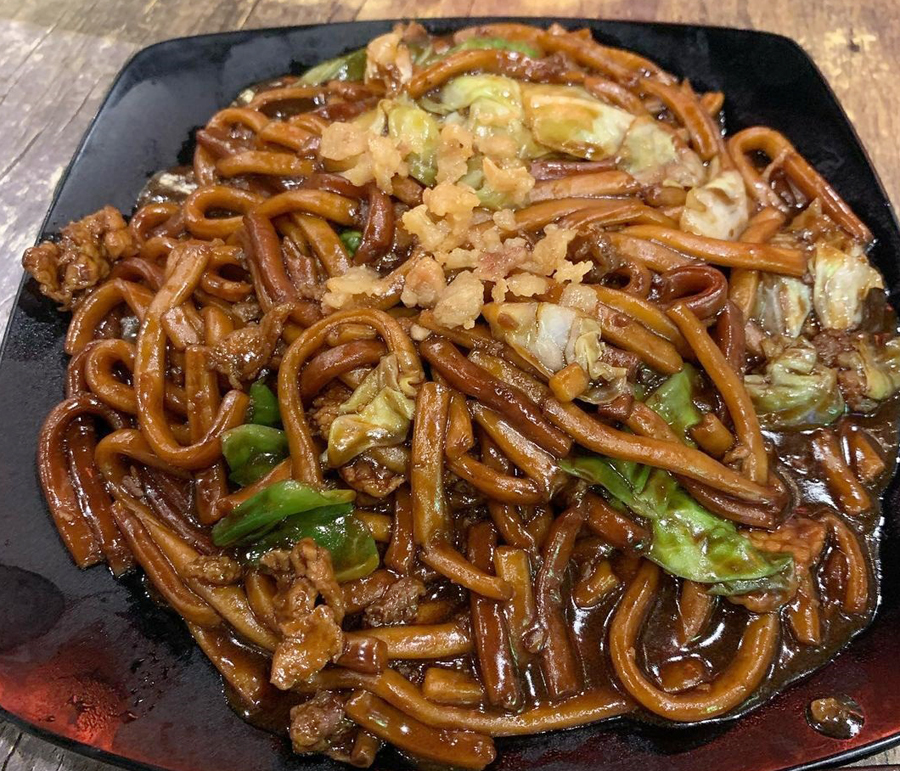 Image Credit: @fedoraalvin
For the next recommended place in PJ, it's not every day you find a halal version of Hokkien mee. Sure, by halal, that means there will be no pork lard included -- the crucial ingredient which defines the distinct taste of Hokkien mee. And yet, Ah Mang Hokkien Mee manages to tweak the recipe by replacing pork with chicken. Or more specifically, the owner uses fried chicken skin that are broken into tiny bits. This still gives their halal Hokkien mee a nice crunch.
Address: Stall No. 8, Pusat Penjaja Seksyen 1/12, Jalan Othman, PJ Old Town, 46000 Petaling Jaya, Selangor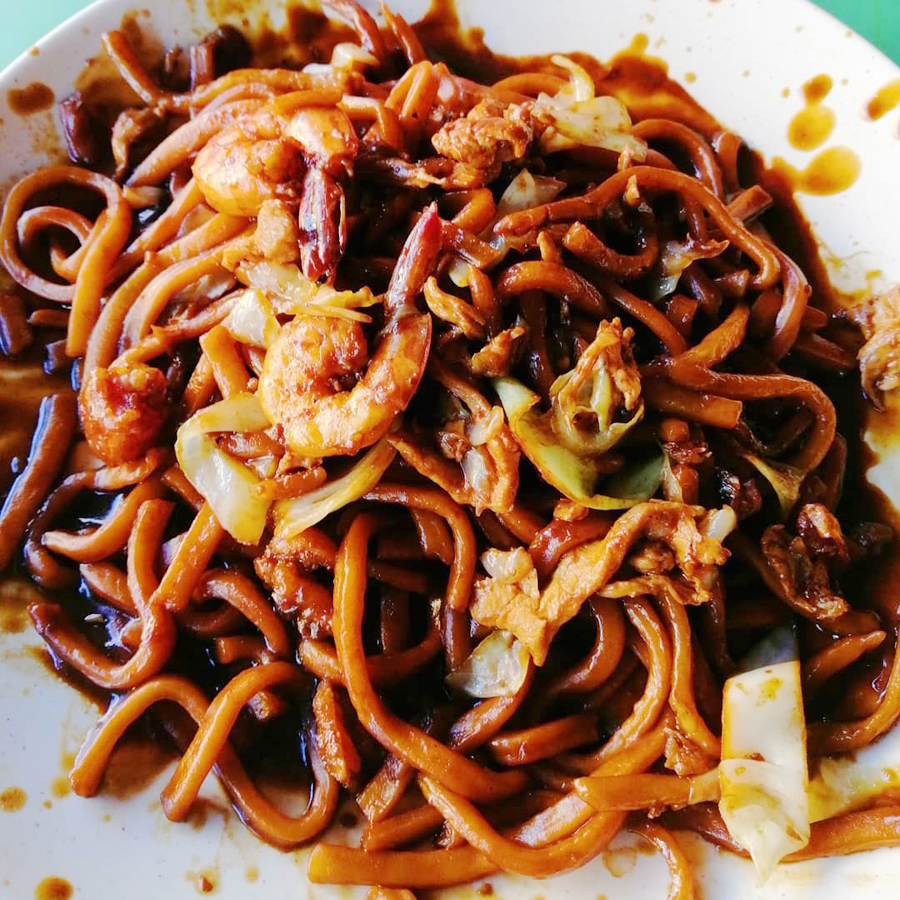 Image Credit: @ticer_nani
If there's one burger stall in PJ worth mentioning here, it has to be Brader John Burger located at Damansara Uptown. Originally operating as a food stall before expanding to a food truck in May 2015, they are particularly known for their special sauce that differentiates them from others. For the burger, they offer different patties of your choice from familiar brands like Ramly and Dara. Each burger is grilled and flipped upon order, with enough quality seasoning and condiments that go well with the thick and juicy patty. For the ultimate burger fix, do try their Master Burger which comes with double patties & cheese wrapped with an egg. Other than burgers, their menu also includes hot dogs (normal & 7-inch sausages) and egg benjo (burger telur).
Address: Jalan SS 21/58, Damansara Utama, 47400 Petaling Jaya, Selangor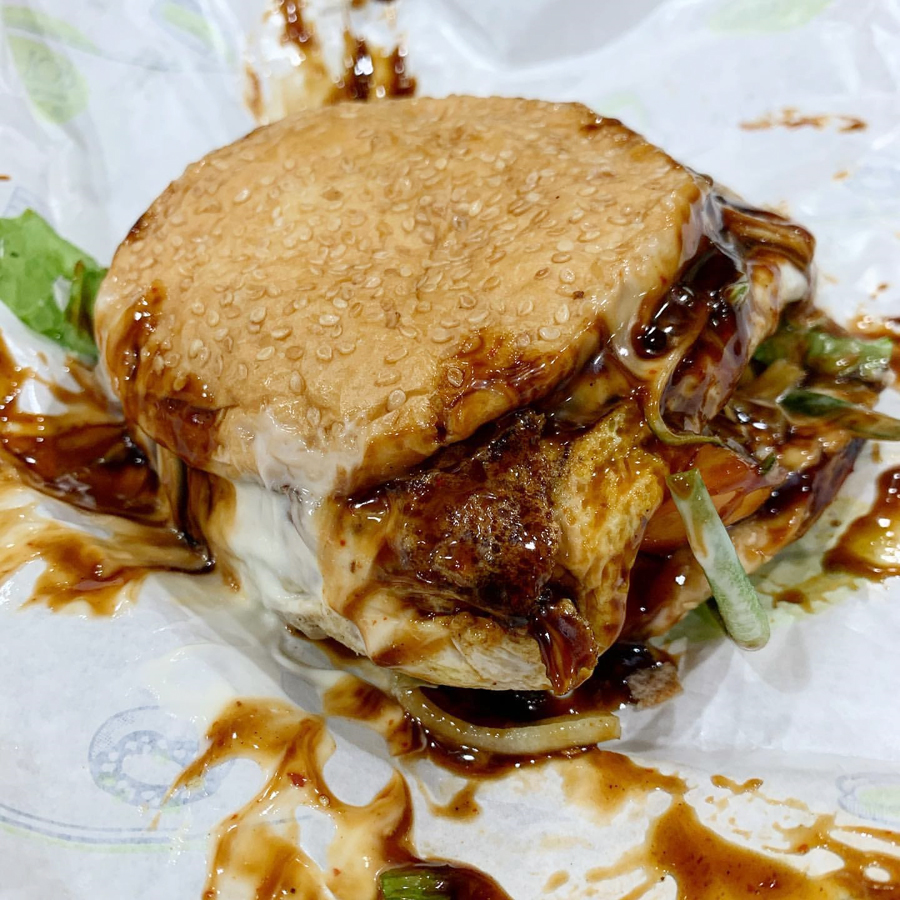 Image Credit: @rashagourmet
For those who don't mind splurging more for a burger fix, you can't go wrong with myBurgerLab. They made their debut in Sea Park before gradually expanding to five more locations such as OUG, Bandar Sunway and MyTown Shopping Centre. Some of their signature mainstays including Beautiful Mess 5.0 (cheddar beef patty with deep-fried portobello mushrooms, honey mustard and a sunny-side-up egg) and Jammin With Elvis (cheddar beef patty, peanut butter and jelly). One of the good things about myBurgerLab is their constant experiment with limited and seasonal offerings, namely the Crouching Fuchok Hidden Ginger (grilled chicken patty with chilli padi kicap manis, crunchy dried shrimps, crispy fu chok, freshly sliced onions, cilantro and orange ginger yoghurt sauce).
Address (PJ branch #1): 14, Jalan 21/22, Sea Park, 46300 Petaling Jaya, Selangor
(PJ Branch #2): 3, Jalan PJS 11/9, Bandar Sunway, 46150 Petaling Jaya, Selangor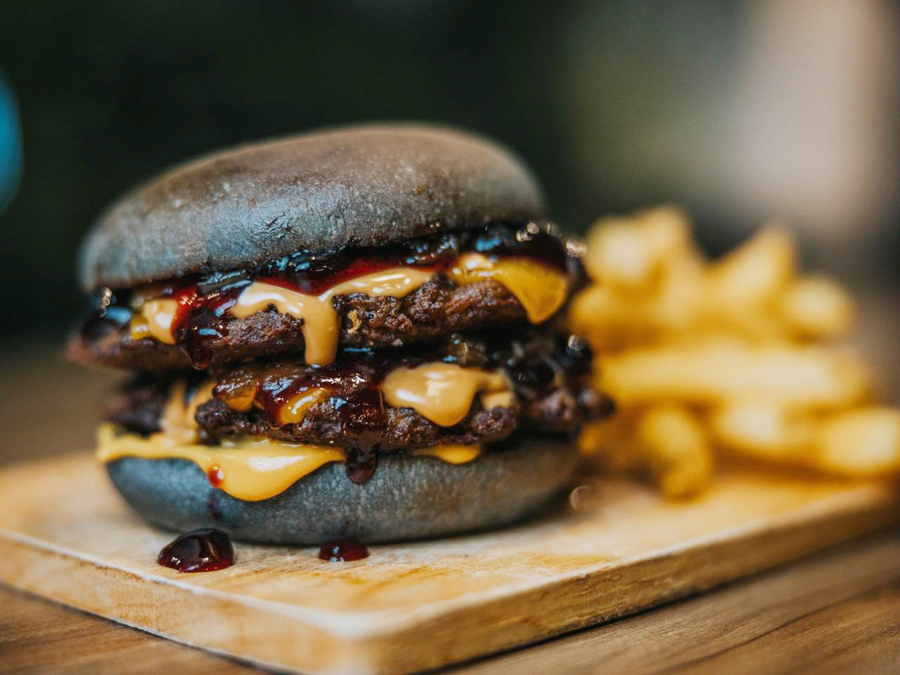 Image Credit: @MyBurgerLab
Another recommended gourmet burger joint in PJ is the recently-opened Sneaky Burgers, located on the first floor of a shoplot in Damansara Jaya. They specialise in pork burgers using homemade pork patty and topped with all the usual suspects: cheese, lettuce, tomato, caramelised onions, just to name a few. For starters, go for their Porky "Classic" Burger or opt some of their recommended favourites such as Porky "Gourmet" Burger and Sneaky "Mother Porken" Burger. The latter offers the best of both worlds, combining a mix of deep-fried chicken thigh and pork patty sandwiched between sesame seed burger bun. You can order a la carte or complete your meal with a set of regular fries and canned beverage or mineral water.
Address: 33A, Jalan Mewah, Jalan SS 22/11, Damansara Jaya, 47400 Petaling Jaya, Selangor
Also see: Best Burger Joints in KL & Selangor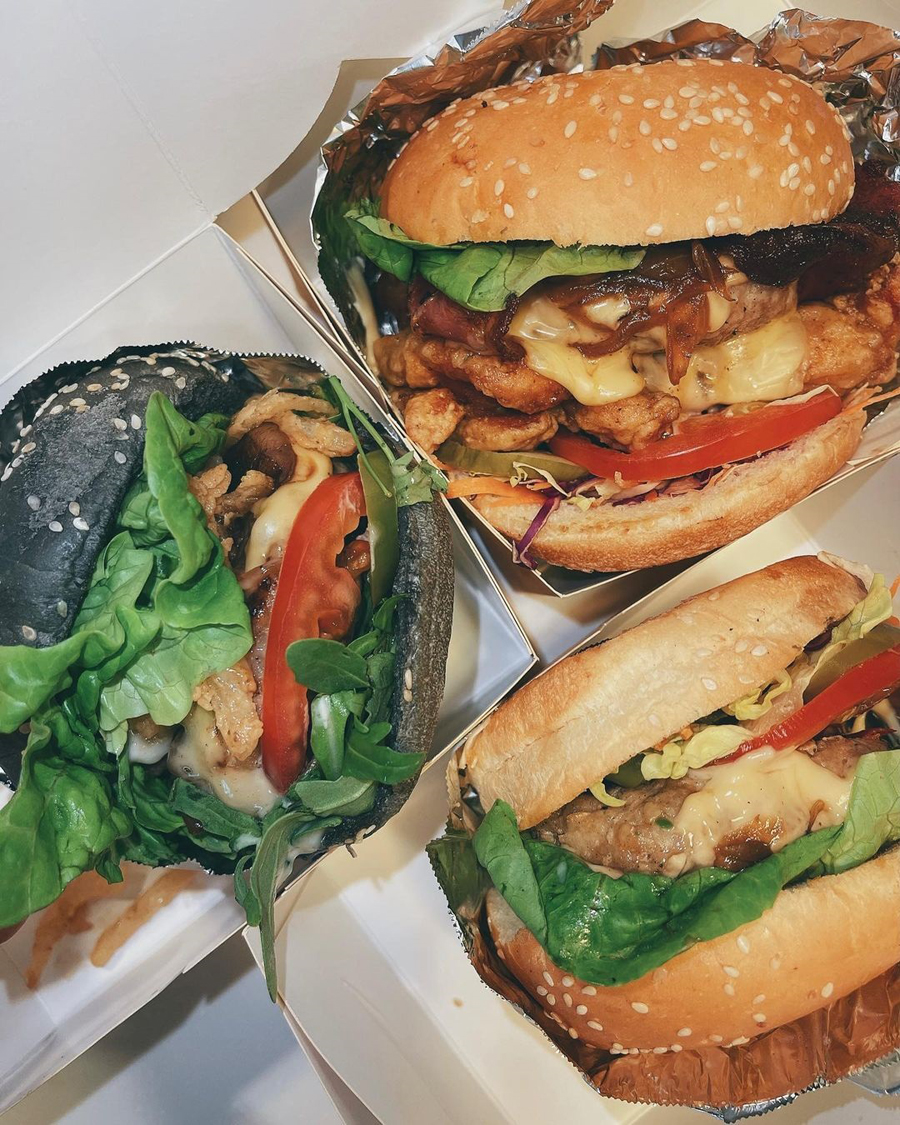 Image Credit: @talimakan
The popular Menya Shi-Shi Do at PJ's Jaya One offers customers a chance to customise their bowl of ramen with a different soup base. More specifically, you can either pick single, double or even triple flavour. Among their soup base options available include Shiro (pork soup), Aka (spicy pork soup) and Kuro (black garlic pork soup) -- each of which is cooked over 48 hours to impart enough flavour and umami to the broth.
Address: Lot 100.P2.039, Level P2, The School Jaya One, No. 72A, Jalan Universiti, 46200 Petaling Jaya, Selangor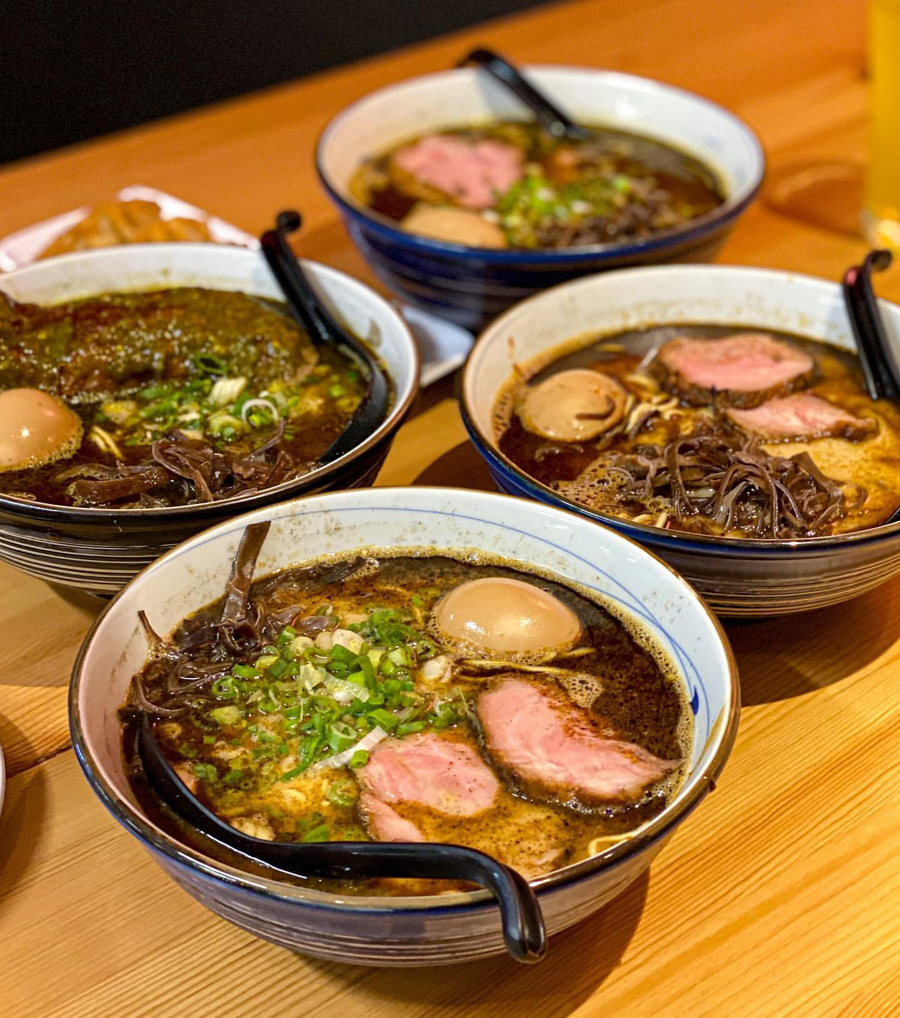 Image Credit: @wafflewongg
Pizza Mansion certainly means business when it comes to their gourmet pizza. That means their dough is made fresh from scratch with fresh ingredients and baked in a custom fire brick clay oven. This gives their wood-fired pizza a nice charred and smoky flavour. Toppings-wise, they cover a wide range from the classic beef pepperoni (Holy Pepperoni) to smoked duck (Pineapple Express) and Moroccan lamb meatballs (Silence Of The Lambs). They also offer pasta-inspired pizza simply dubbed as Carbonara, complete with the likes of button mushrooms, beef bacon and even a runny egg on top.
Address: BG3, Block B, Happy Mansion, Jalan 17/13, Section 17, 46400 Petaling Jaya, Selangor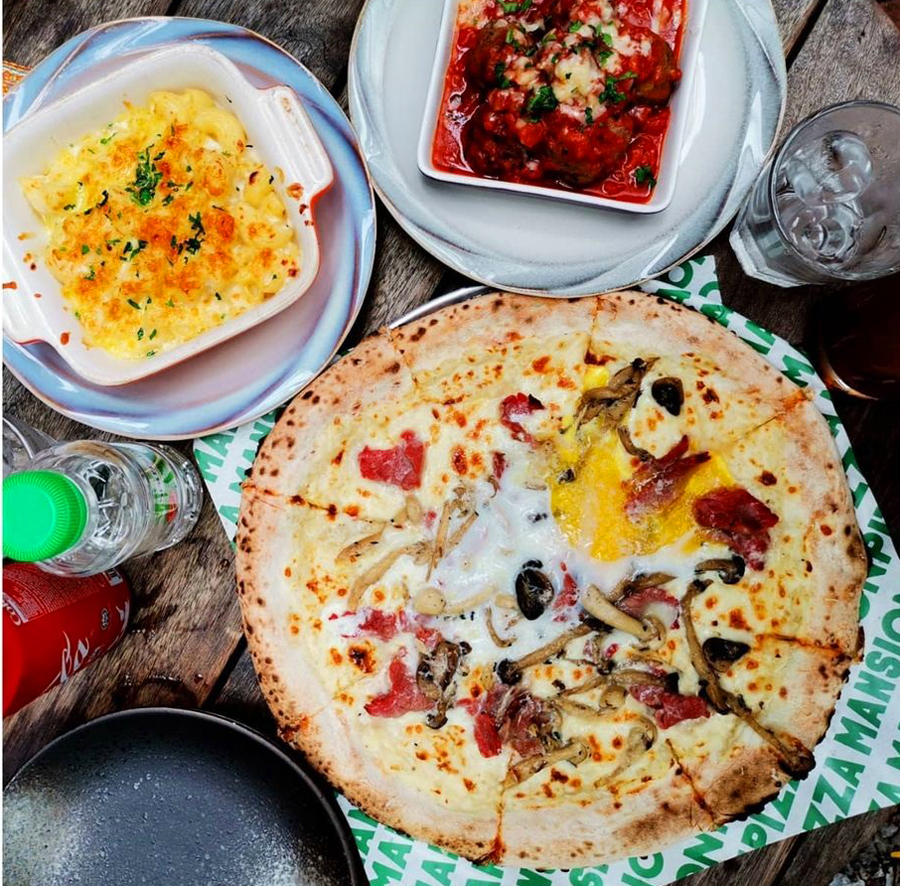 Image Credit: @ashikin_eats
14) Pasta @ Vary Pasta & Rebel Pasta
Nothing fancy, just good and delicious pasta. Located behind Atria Shopping Gallery, Vary Pasta may look all old-school but at the same time, it gives a homey feel upon dining in the cafe. They have four different types of pasta base to choose from--Garlic Sauce, Tomato Sauce, Creamy & Cheesy, and Vegetarian. As expected, you will find all-time favourites like Spaghetti Aglio Olio, Bolognese, Meatballs and Carbonara. Those who love all things pesto should try their thick and flavourful Fettucine Al Pesto, where you can have them topped with sauteed vegetables or chicken.
Address: No. 21 G, Jalan SS 22/23, Damansara Jaya, 47400 Petaling Jaya, Selangor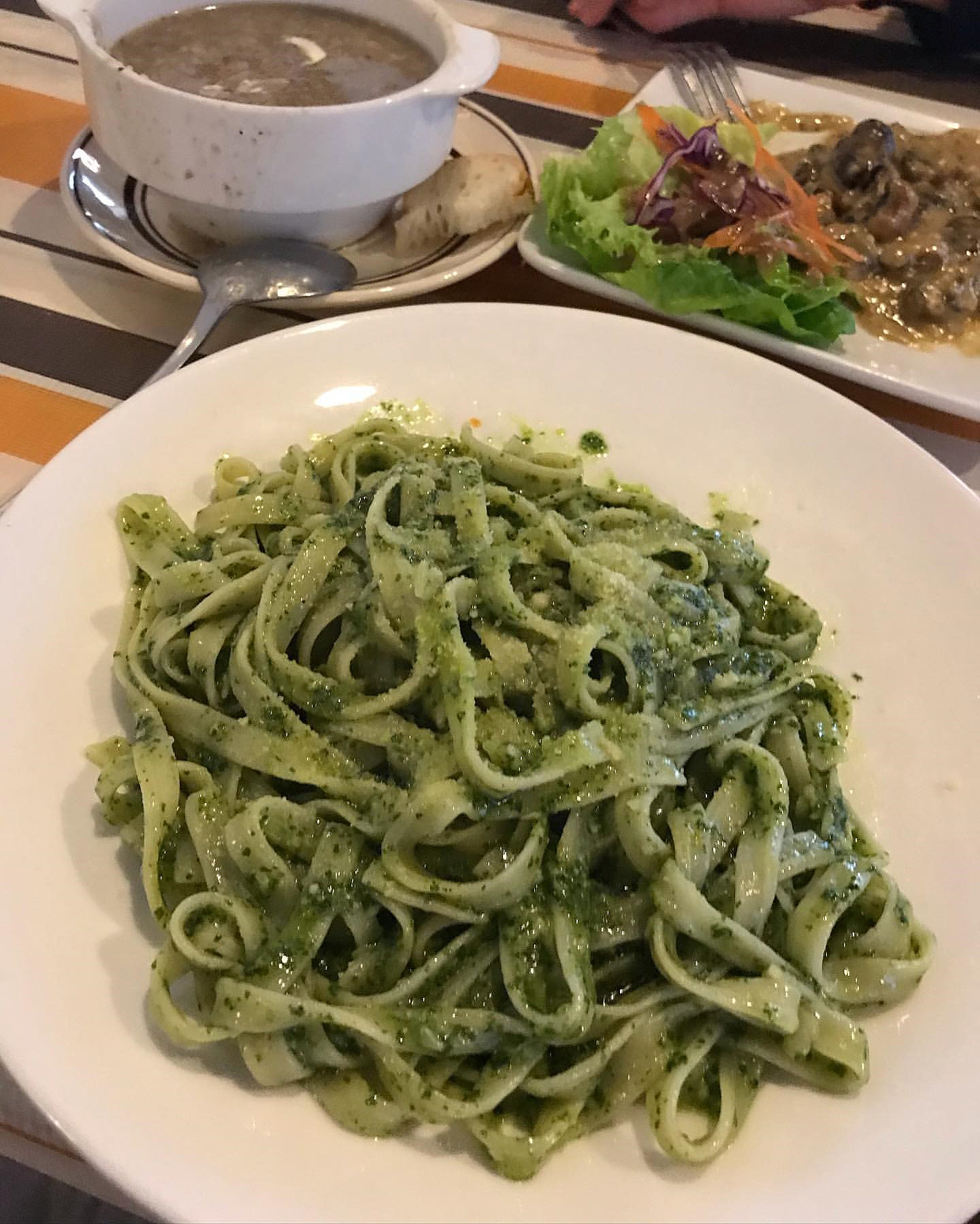 Image Credit: @holycowfeast
Where Vary Pasta leans more towards old-school pasta dishes, Damansara Uptown's Rebel Pasta is a polar opposite altogether. In other words, their menu consists of unique pasta varieties like Holly Molly (fettuccine with dark chocolate beef brisket stew) and Matcha-Made in Atlantis (matcha fettuccini in pesto with various seafood). If that's not enough, they even have the spicy pasta version in the form of Boom Duckalaka -- a combination of fettuccine topped with rendang spiced duck ragu. They also made their own pasta in-house while all the sauces are freshly prepared using only fresh and quality ingredients. That means they do not use ready-made pasta sauce straight from the jar.
Address: No. 47G, Jalan SS 21/37, Damansara Utama, 47400 Petaling Jaya, Selangor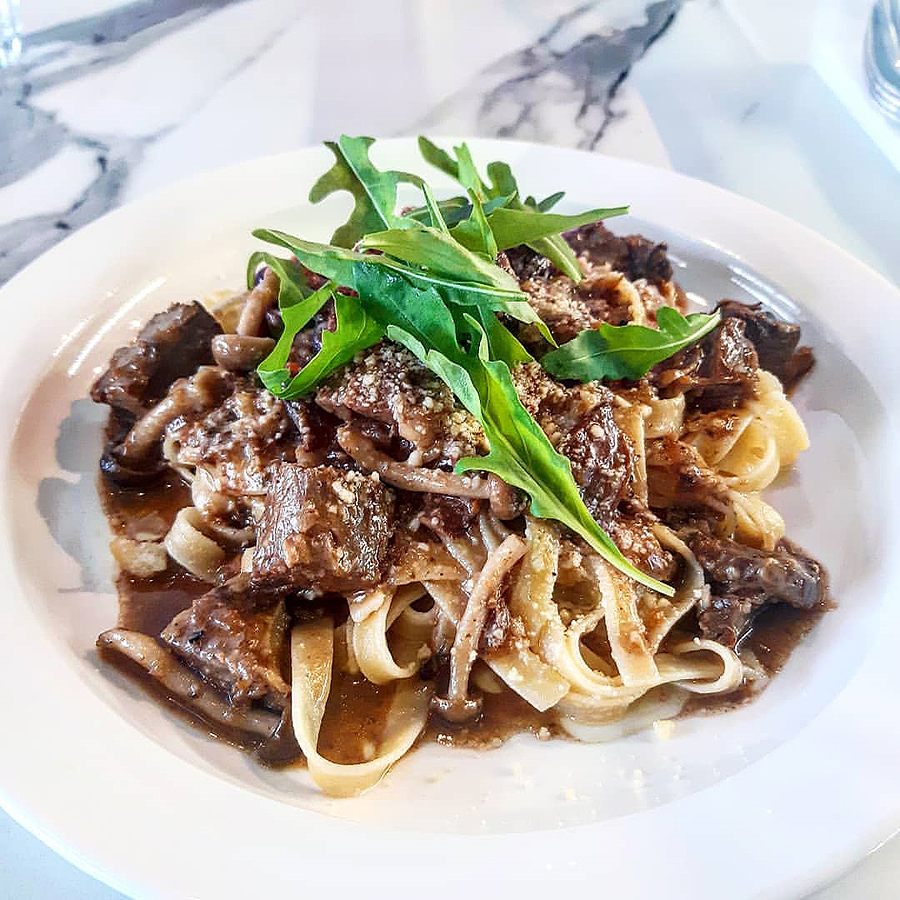 Image Credit: @daphneeeats
Originating from Ipoh, Maria's Steakcafe has since expanded to four more outlets with one of them happening to be located at Damansara Perdana. And true to their name, Maria's main speciality is none other than the steak--all beefy goodness with roasted potatoes and sauteed vegetables. You can request your preferred level of doneness for your steak, even though Maria's recommends medium. Selections include the likes of Black Angus Rib Eye, Wagyu Tomahawk and Grassfed Tenderloin.
Address: Jalan PJU 8/1, Damansara Perdana, 47820 Petaling Jaya, Selangor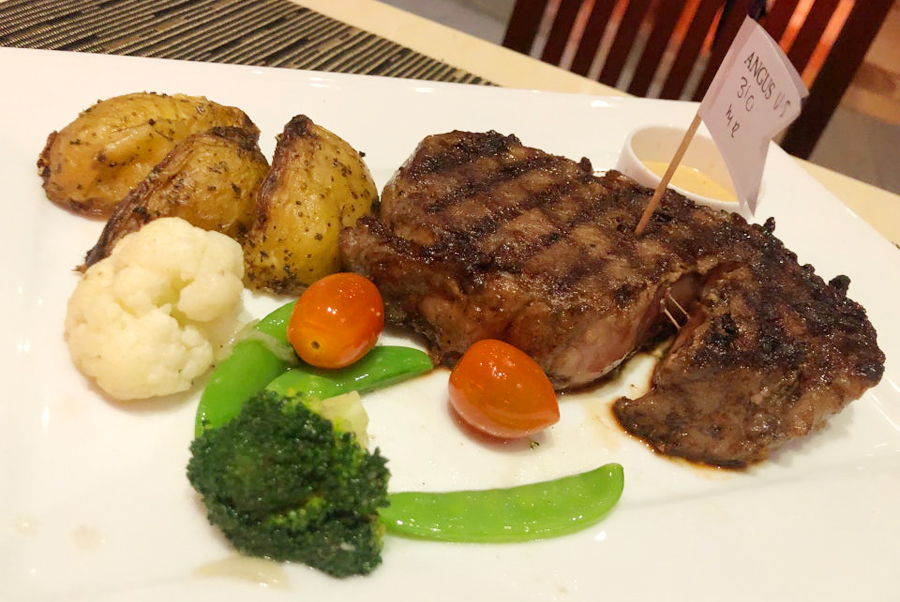 Image Credit: @5280491
In other areas? There's more food waiting for you at Kota Damansara, Bangsar & TTDI as well!
---
---