7 Must-Try Foods To Order When You Are In Bangsar
By Michelle Anne Kam - September 23, 2020

When you're around Bangsar, you might have a hard time deciding where to eat! Aside from being known as the best place to party, there are plenty of eateries around this part of the city. For times when you're looking for places to eat in Bangsar, this list got you covered!
Must-Try Bangsar Foods
---
1) Banana Leaf Rice from Devi's Corner (Bangsar)
It's no surprise to anyone that Bangsar is known for being the banana leaf rice heaven! Enjoy your favourite South Indian cuisine ranging from fish curry, deep-fried bitter gourd and more! Take note it can be pretty crowded during peak hours but don't let that stop you from devouring in this iconic cuisine.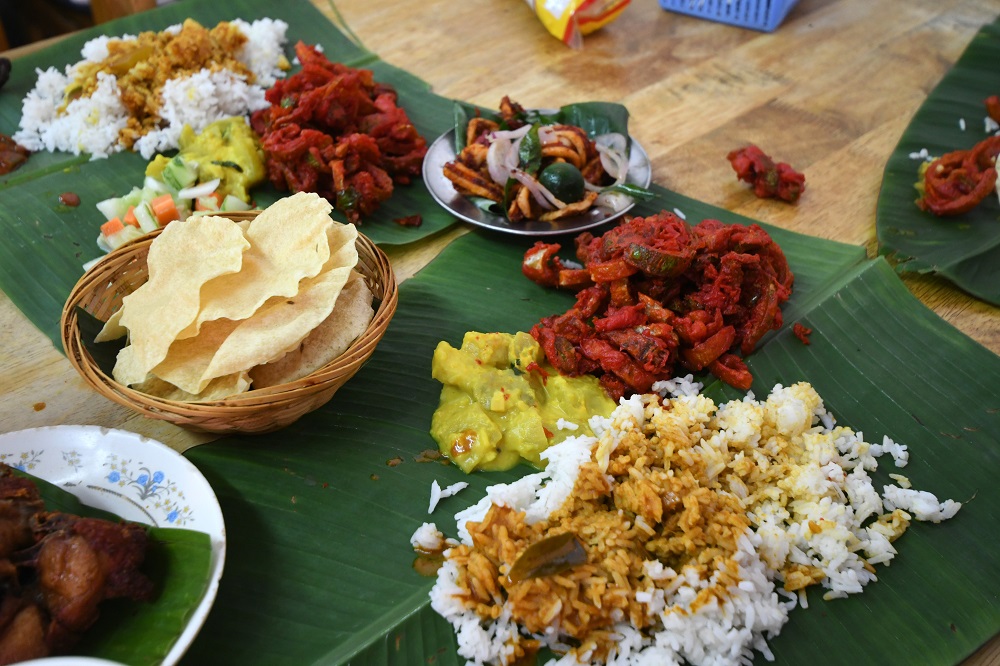 Image Credit: Edgeprop.my
2) Nasi Kandar from Restoran Mahbub
Ah, nasi kandar, where it's all about steaming rice with mouthwatering curries! When you're in Bangsar, you can't miss out their Nasi Briyani Buhara served with a dark, sticky sauce from their honey chicken. You can also find some of their seafood dishes to go long your meal, such as crabs and squid.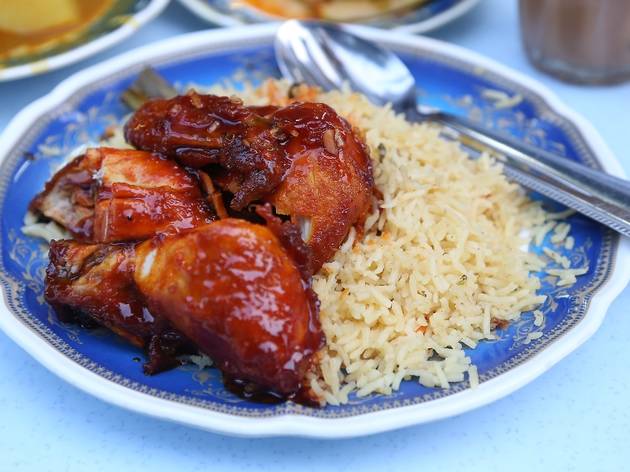 Image Credit: timeout.com
3) Big Breakfast from Antipodean Cafe
If you're around Bangsar with your family in the morning, bring them here for some hearty big breakfast consisting of a plate filled with toast, mushrooms, scrambled eggs, hashbrown and bacon or sausage! This cafe is the best place to fulfil your big breakfast cravings. Plus, they serve big portions as well, suitable to be shared among two people.

Image Credit: kampungboycitygal.com
For times when you're craving for a good ol' bowl of Nyonya laksa, Baba Low's 486 does it justice! Serving Malaccan-Peranakan cuisine, this traditional restaurant will not disappoint those seeking for authentic Malacca Peranakan dishes! Their Nyonya laksa is served with a rich and creamy broth with a choice of noodles such as meehoon, mee or kuay teow, along with other hearty ingredients.
Related: Best Nyonya Restaurants in KL & Selangor

Image Credit: pharmaskitchen.com
5) Pork Burger from Three Little Pigs & the Big Bad Wolf (Non-halal)
Head over to this restaurant for some porky action! Known for their pork burgers with juicy pork patties, cheese and more! You'll enjoy their burgers filled with delicious ingredients to make you full the entire day.

Image Credit: food.malaysiamostwanted.com
6) Healthy Bowls from RawSome
Craving for typical Malaysian favourites such as Nasi Lemak and Tempeh? RawSome has it all! Instead of the regular high calorie version of Nasi Lemak, their version has only 735 calories with 32g of protein! Most of their healthy bowls are highly nutritious so if you're on a diet as well, this is the place to go to when you're in Bangsar looking for food.

Image Credit: rawsome.co
A humble tiny baker located in Bangsar, you'll be spoilt for choice here! From Peanut Butter Chocolate Cakes to awesome brownies, sweet tooths - you'll love it here! When you're done with a hearty meal in Bangsar, head over to Jaslyn Cakes for some dessert after. You can also try out her pastries such as cronuts (croissant-doughnuts), cruffins (croissant-muffins), and duffins (doughnut-muffins).
See Also: Best Cake Bakers in KL & Selangor

Image Credit: salhazain.com
The next time you're in Bangsar and looking for food, these are the ones that you can't miss out! Check out our comprehensive list of other food and drinks here!
---
---