Why Men Should Get Pedicures
By Casey Chong - June 11, 2020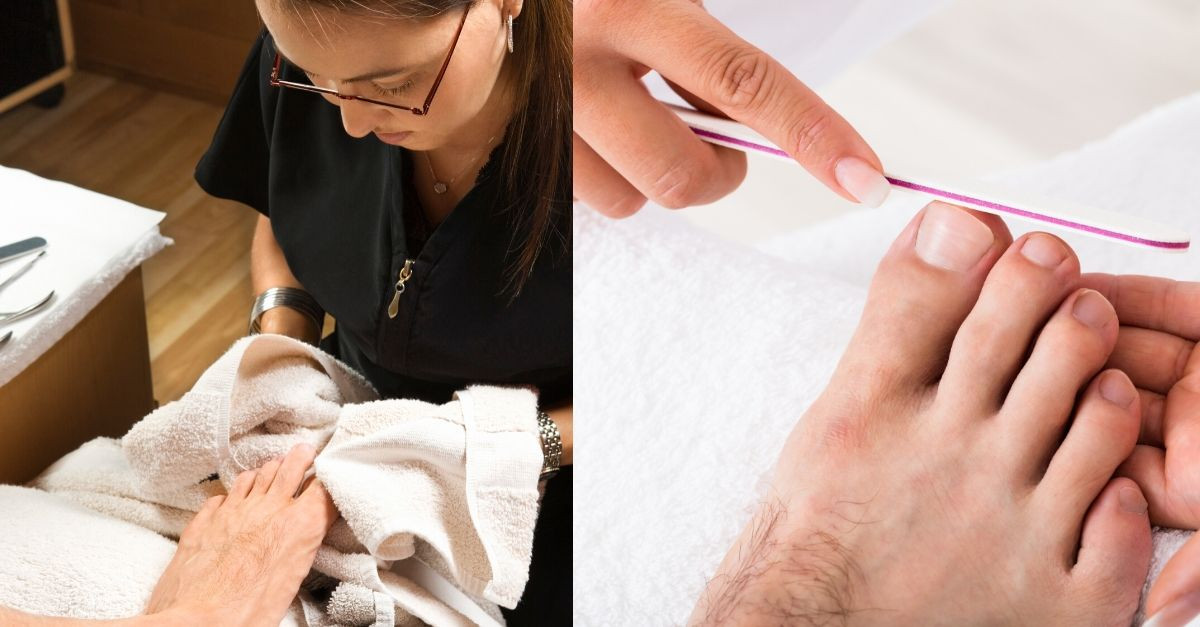 Getting a pedicure is no longer reserved for just girls and women. Nowadays, there are few nail salons catered to male customers as well. If you are a first-timer, you may feel awkward at first but once you get the hang of it, you will soon realise a pedicure is equivalent of visiting a massage centre. That said, here are the 7 reasons why men should get a pedicure.
---
1) Relieve Stress
While a pedicure is technically not a foot massage, you still get the same feeling more or less. Besides, all you need to do is sit back and relax on the big, comfy reclining chair and let the professional pedicurist work on your feet. Given the fact that getting a pedicure typically takes an hour long, you can choose to take a nap or play with your smartphone.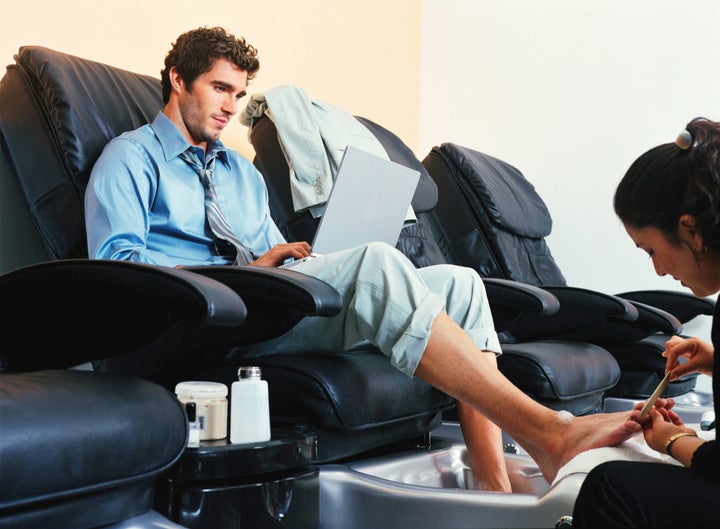 Image Credit: huffingtonpost.com
2) Get Your Toenails Well Taken Care Of
Okay, time for confessions: How many of you guys out there really pay attention when it comes to cutting your own toenails? The main job of a professional pedicurist is to make sure your toenails are properly trimmed and cut to the right length. Not to mention getting a pedicure also helps to prevent ingrown toenails.
Image Credit: avantgardegents.com
3) Helps To Get Rid Of Foot Odour
Nobody likes stinky feet. More so if you regularly wear a pair of sandals each time you are heading out somewhere. Or perhaps, whenever you take off your shoes. The thing is, a pedicurist's job isn't just restricted to taking care of your toenails. You will also get the bottom of your feet exfoliated with a special tool to remove dead skin as well as any excess dirt.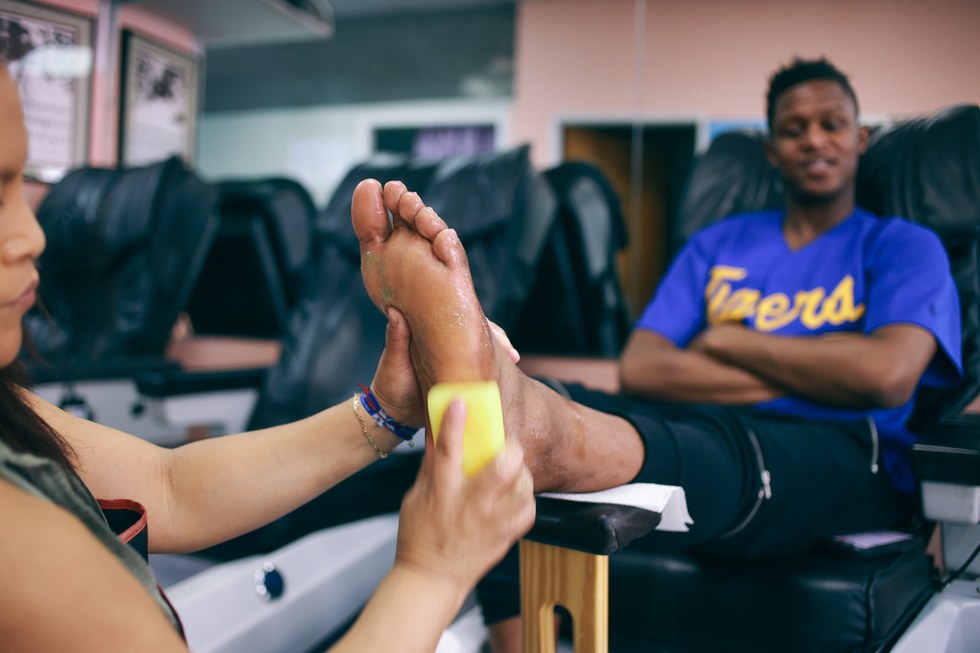 Image Credit: theodysseyonline.com
4) Improves Foot Health
Let's face it, you spend most of the time on your feet. It doesn't matter whether you are working in an air-conditioned office or are required to travel around from one place to another. Over time, your feet are prone to all sorts of bacterial growth. And besides, getting a pedicure means you will have both of your dirty/tired feet soaked into a designated foot spa basin filled with clean water. The pedicurist will normally proceed by scrubbing and cleaning your feet on top of treating your toenails.
Image Credit: zliving.com
5) You Will Feel And Look Better
Maybe you don't really care. But like it or not, living in today's image-conscious society means that first impressions always count. That means at least looking well-groomed from top to toe. Put it this way: if you spend time in the mirror every morning to make sure your hair is well-combed and styled accordingly, why shouldn't it be any different when comes to your own feet? And get this: Once you get a pedicure (particularly if you are a first-timer), you will walk out of the nail salon feeling like brand new.
Image Credit: getbevel.com
6) Helps To Prevent Foot-Related Issues In The Early Stage
Most of us tend to ignore our own feet. But did you know all those little callouses, corns, fungal diseases and whatnot might get worse over time? Which is why it's always wise to visit a nail salon to get a pedicure. Come to think of it, it's better to spend some money to allow your pedicurist to fix your toenails. And besides, you wouldn't want to end up spending a fortune in the clinic when your abnormal toenails have grown worse and start to feel painful.
Image Credit: zionspa.com
7) Keep The Skin Soft And Moisturised
If your feet suffer from dry skin, you will risk itchiness and rough skin patches. With a pedicure, your feet will be moisturised to promote healthy skin while keeping it soft and smooth. Your otherwise unsightly-looking cuticles will also be well-taken care of.
Image Credit: diamondmedispa.com.au
---
Start your pedicure habit by checking out the Best Nail Salons in KL & Selangor here.
---
---