10 Hotels In The World That Are Most Ridiculously Priced
By Casey Chong - June 13, 2020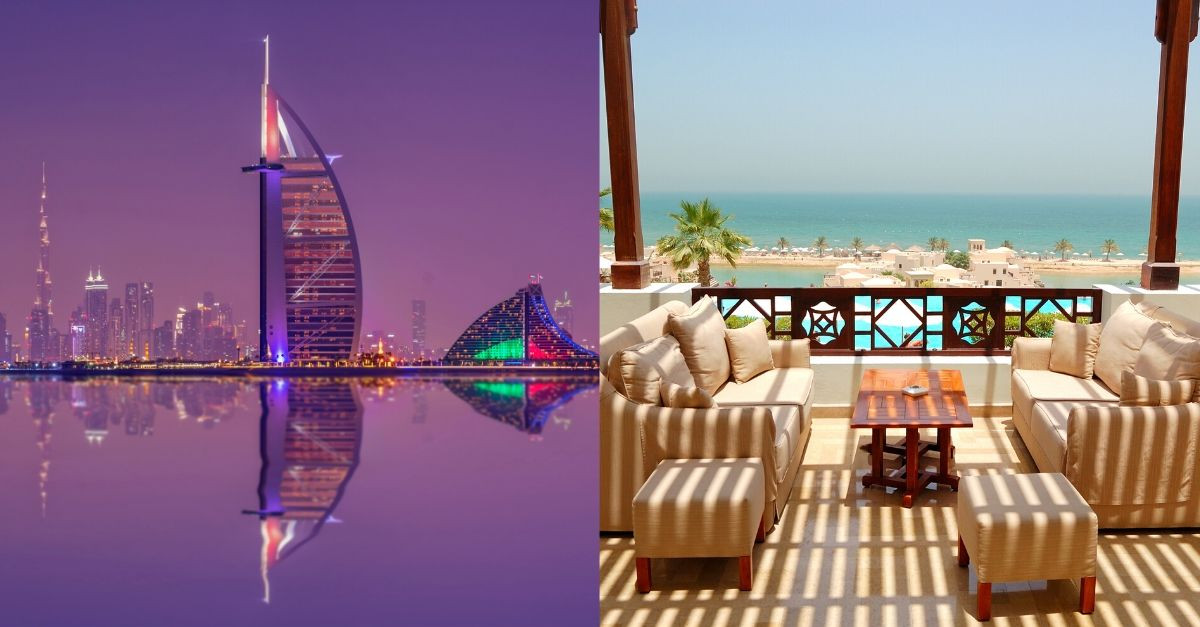 Here are the questions: Are you willing to spend around RM4,000 per night for a room? Or perhaps, paying for a room that costs you a whole year of salary? As outrageously priced as they sound, these are the kind of luxurious rooms or suites that belong to some of the world's most expensive hotels. Here are a select 10 of them in alphabetical order.
---
1) Amanemu (Shima, Japan)
The name of the hotel is actually derived from two languages: aman ("peace" in Sanskrit) and nemu ("joy" in Japanese). Located on the majestic Ago Bay in Ise-Shima National Park, the Amenemu resort houses modern minka homes with private onsen (hot spring) baths and ample terraces. Guests can also look forward to world-class facilities like an outdoor swimming pool surrounded by daybeds, a manicure & pedicure salon and exquisite Japanese restaurants serving fresh seafood and Matsusaka Wagyu steak.
Image Credit: luxurylaunches.com
2) Burj Al Arab (Dubai, United Arab Emirates)
Mention the word "Burj Al Arab" and the first thing that comes to mind is its stunning architecture. After all, this luxurious five-star haven is famously known for its unique sail-shaped structure that has been standing proudly off the coastline of Dubai since 1999. The interior of the hotel is just as remarkably grand, complete with 1,790 square metres of 24-carat gold leaf and a helipad at the edge of the roof at 689 feet above ground level. Burj Al Arab houses a total of 202 bedroom suites including the majestic 8,400 square feet Royal Suite. Designed for royals and VIPs, the suite comprises of a rotating canopy bed, a majlis-style lounge, full-size jacuzzis and a private cinema. And the price? Get this: US$24,000 (RM99,300) per night. Even the "cheapest" suite would cost you a whopping $1,000 (RM4,140) a night.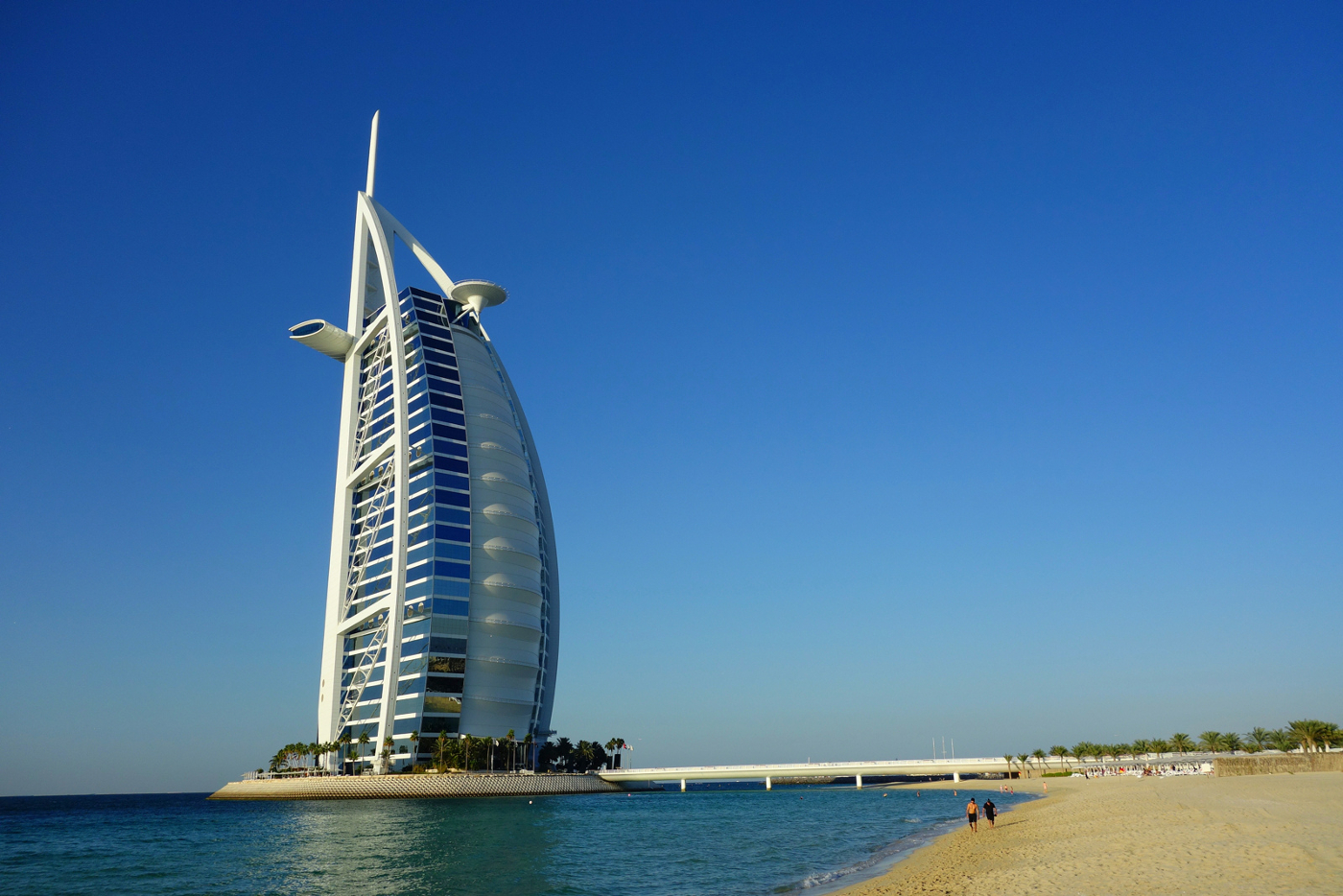 Image Credit: skyrisecities.com
3) Emirates Palace (Abu Dhabi, United Arab Emirates)
Ever wonder what is it like to stay in a royal palace? The answer lies within the Abu Dhabi's Emirates Palace, which reportedly cost US$3 billion (RM12.4 billion) to build. First opened in 2005, the hotel comprises of 394 rooms and suites, a 1.3 km private beach and a 1,000-hectare park. Emirates Palace also houses 1,500 square metres of luxury spa and an iconic 60-metre-high dome in the atrium embellished with 22-carat gold leaf.
Image Credit: kempinski.com
4) Four Seasons Hotel (New York, United States)
Four Seasons Hotel, which opened its doors in 1993, is famed for its Ty Warner Penthouse Suite. The suite comes complete with a panoramic 360-degree view of the Manhattan skyline from four protruded glass balconies and opulent decors. If you are looking to book the suite, prepare to pay a large sum of money at US$50,000 (RM206,890).
Image Credit: tripsavvy.com
5) Hotel President Wilson (Geneva, Switzerland)
Named after Woodrow Wilson, the 28th President of the United States, the hotel is famously known for housing one of the most expensive suites in the world -- The Royal Penthouse. Spanning 1,680 square metres, the suite occupies the entire top floor of the hotel with 12 luxury bedrooms. It also comes with a breathtaking terrace overlooking Lake Geneva. You can even stargaze during the night with a telescope at the terrace. Other facilities include a huge walk-in dressing room, private fitness room, Steinway grand piano and Bang & Olufsen's BeoVision 4-103 -- known as the world's largest flat-screen TV at a whopping 103 inches. If that's not enough, the suite is even equipped with maximum security system including emergency alarm buttons and bulletproof windows. All this sets you at US$80,000 (RM330,900) per night.
Image Credit: lonelyplanet.com
6) Laucala Island Resort (Fiji, Melanesia)
Who doesn't want to take a break from the hustle and bustle of city life and retreat to an island once in a while? Laucala Island Resort is one of them, given its remote location situated on its own island in the archipelago of Fiji. Famously known as the "apex of the world", the resort has everything from a private beach to an 18-hole golf course. You can rent one of the 25 villas at US$40,000 (RM165,550) per night. But here's the catch: not everyone is eligible to stay at the resort. In fact, the booking is only approved if the guest fulfills the hotel management's stringent requirement and background check.
Image Credit: nuvomagazine.com
7) Lover's Deep (St. Lucia, Caribbean)
US$292,000 or RM1.2 million is no doubt a huge amount of money. You can use it to fund your kids' college education, buy a new condo or even purchase a brand new luxury car. But this is also the same amount of money that's going to cost you for a night at Lover's Deep in St. Lucia. It is a one-of-the-kind hotel set in a luxury submarine (yes, you read that right) that goes underwater at a certain depth. Which means you get to witness the aquatic life from the comfort of safe and airtight windows. Every part of the submarine hotel is as luxurious as it gets. Those who book the honeymoon package can look forward to the specially-created aphrodisiac menu, with the likes of Russian caviar and chocolate fondant.
Image Credit: trendingtopmost.com
8) Palms Casino Resort (Las Vegas, Nevada)
One word: lavish. Palms Casino Resort comprises over 700 rooms and suites, a large casino and outdoor infinity pools protruding over the streets of Las Vegas. The rooms are equally swanky, complete with floor-to-ceiling windows, custom furniture and walk-in showers. Alternatively, you can live like a true high roller and opt for the hotel's luxurious Penthouse Suites. They come equipped with two bedrooms, full bars, walk-in closets, five-fixture bathrooms and large-screen televisions.
Image Credit: forbes.com
9) The Raj Palace Hotel (Jaipur, India)
Once a Maharaja's palace built in 1727 before converted into a world heritage hotel, The Raj Palace is one of those places that makes you feel like royalty. The hotel is no doubt spectacular, complete with four-floor of gold-themed suite spanning 16,000 square feet, a museum and a courtyard pool. It also famously won numerous accolades including seven consecutive World Travel Awards and International Gold Star Millennium Award 2002 in Bangkok.
Image Credit: varunajithesh.com
10) The Westin Excelsior (Rome, Italy)
This legendary hotel located in the prestigious Via Veneto district needs no introduction. Constructed way back in 1906, The Westin Excelsior housed over 300 rooms and suites as well as 12 meeting rooms. There are different types of rooms available but the two-floor Villa La Cupola suite is particularly the most luxurious of them all. After undergoing a complete makeover in 1998 totalling around US$7 million (RM28.9 million), the suite is beautifully redecorated in the utmost extravagant Roman style: hand-frescoed cupola, large jacuzzi pool, stained glass windows as well as private fitness room & Dolby-equipped cinema. Expect to fork out around US$30,000 (RM124,130) per night for the suite.
Image Credit: telegraph.co.uk
As interesting and opulent as they may be, you can also explore something closer to home. In fact, here's a list of the Best Staycation Destinations in KL & Selangor!
---
---