Here's What To Eat At TTDI
By Casey Chong - October 21, 2020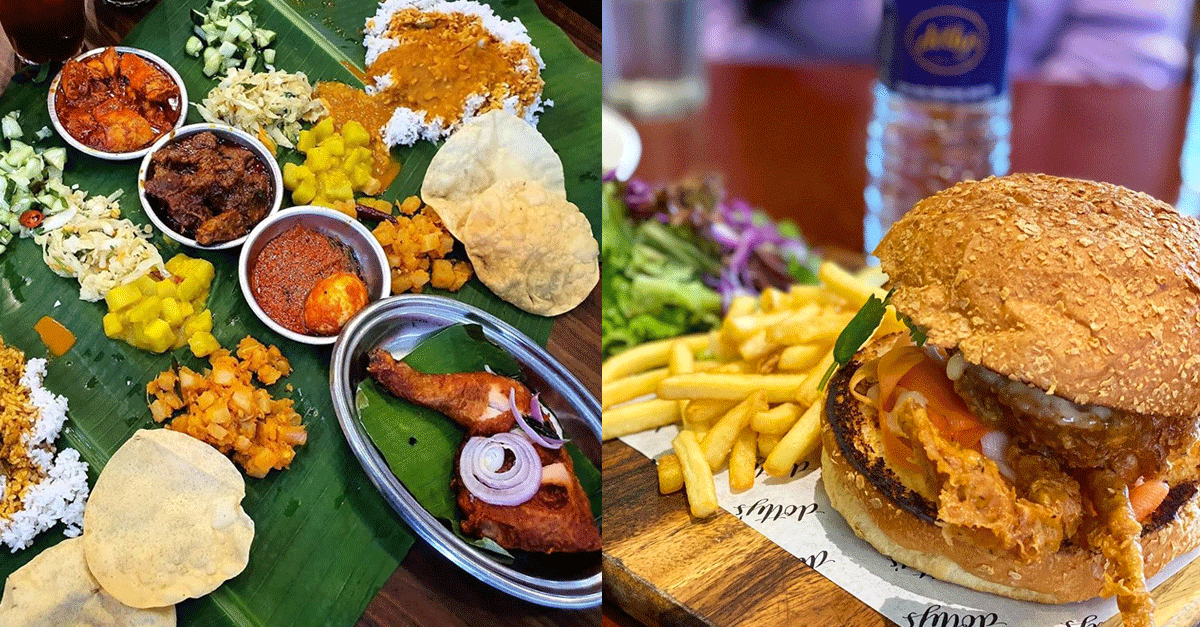 Taman Tun Dr Ismail, better known as TTDI, has plenty of restaurants and cafes lined up among several rows of shop lots. It is easily accessible no matter you are driving or taking the MRT. Whether you are looking for local or international food ranging from banana leaf rice to Penang prawn mee or even burgers and pastries, we have a selected list of what to eat at TTDI.
List Of What To Eat At TTDI
---
The name of this popular restaurant says it all, with their speciality none other than the banana leaf rice dishes. Beginning with their basic set of banana leaf rice, you will get four types of vegetables to pair with the fluffy white rice. Then comes the best part: Your choice of meat, poultry or fish regardless of curry or fried varieties. There are few of them you mustn't miss here, namely the deep-fried sotong (squid) and marinated fried chicken -- all of which are freshly prepared upon order. Curry lovers, in the meantime, can go for the likes of fish curry and mutton bone marrow curry. Coupled with crunchy papadoms and flavourful rasam, it's the kind of comfort food that hits the spot for a fulfilling lunch meal.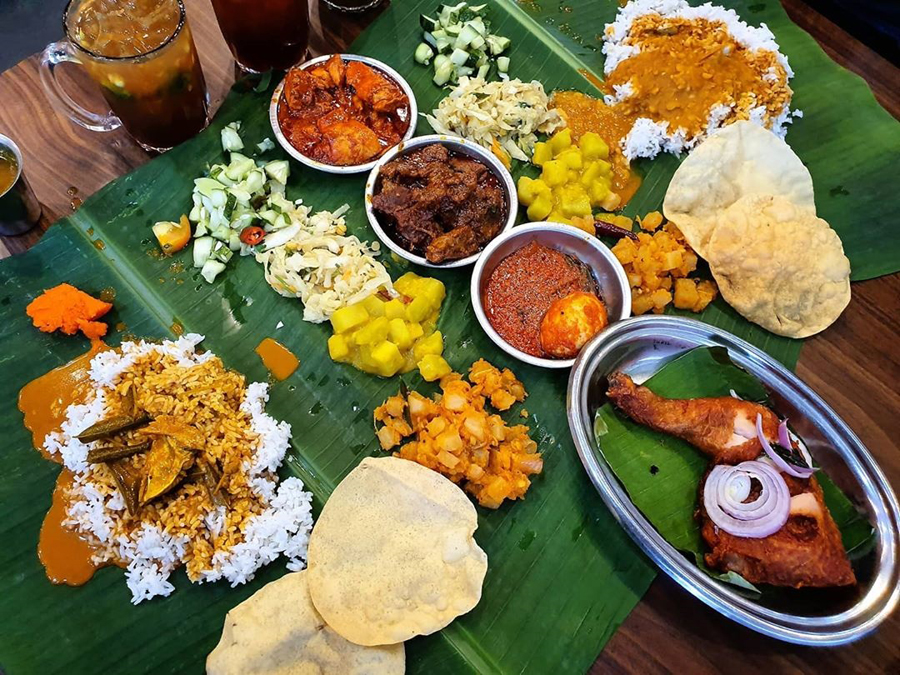 Image Credit: @sumobibi
See also: Best Banana Leaf Rice in KL & Selangor
This corner-lot Chinese coffeeshop houses plenty of hawker stalls selling familiar dishes from chicken rice to char kuey teow and yong tau foo. Then, there's the famous stall that serves Penang prawn mee -- a favourite among many lunch crowds. You get the usual suspects here: a choice of mee hoon, yellow noodles or a mix of both with prawns, pork slices, bean sprouts, kangkung and fried shallots. Then, there's the savoury-sweet prawn broth that complements well with the whole ingredients. The broth itself isn't overpowering but delightfully mild in taste. Of course, if you need an added spicy kick, there's a side serving of chilli paste to go with it.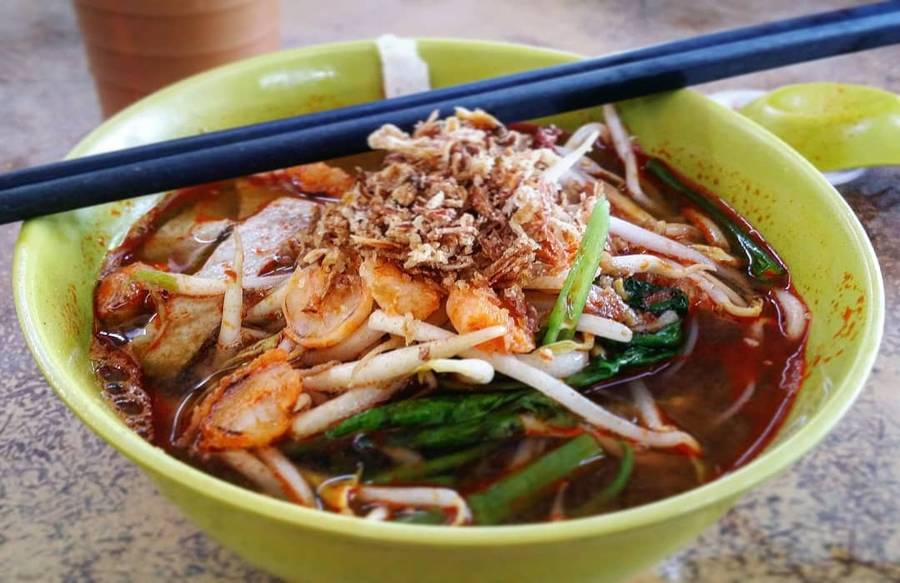 Image Credit: @clairethebearwong
Despite the name, Dotty's serves more than just pastries and coffee. Their menu is equally extensive, covering everything from all-day breakfast (Dotty's Big Breakfast and their signature Croque Madame Croissant Doughnut worth mentioning here) to mains (the Soft Shell Crab Burger is a must-try!) and desserts (the Speculoos Skillet Cookie with vanilla ice cream comes to mind). For the latter, the speculoos refers to the type of traditional European spiced biscuit.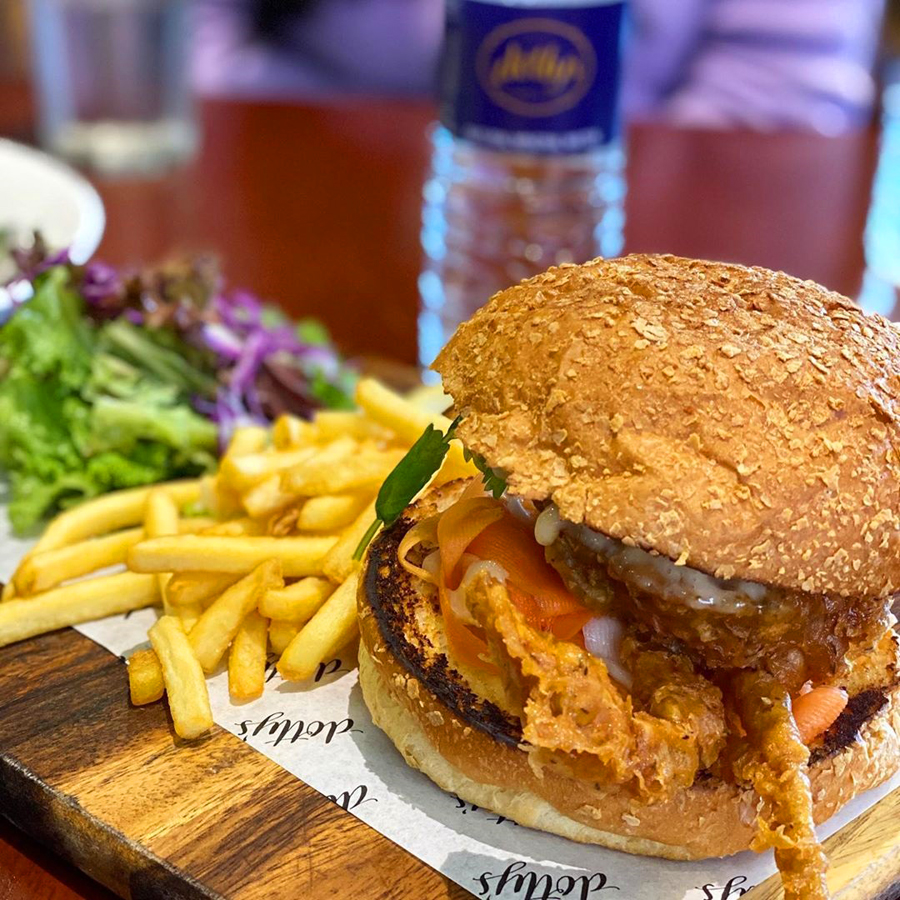 Image Credit: @ifalisha
Frisky Goat specialises in freshly-made baked goods, cakes and assorted comfort foods -- all serving in the comfort of a cosy, European-style bakery cafe. The highlight of their dish is none other than the signature Monsieur Ben Wafels, a savoury cheddar cheese Belgian waffles topped with eggs benedict, fresh greens and a choice of beef bacon or chicken toast slice. Other delectable favourites you can find from their menu includes the 3 Cheese Croque Monsieur (a triple cheese-based French toastie a.k.a. toasted sandwich with bechamel sauce, fries and a side salad) and homemade Signature Creamy Pesto pasta. Remember to leave some room for a dessert, namely their yummylicious burnt cheesecake and pavlova.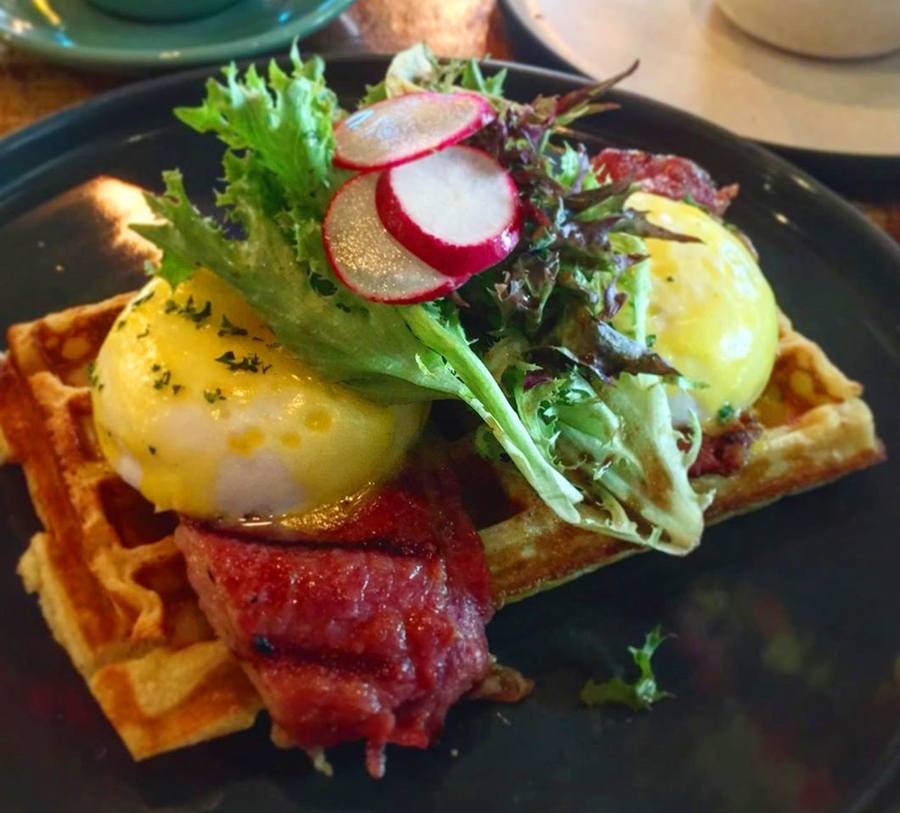 Image Credit: @joanmichelletan
Also check out Best Cafes for Brunch in Kota Kemuning!
La Moon is led by the famous Chef Korn, who is no stranger to serving authentic Thai dishes, given his previous connection with the famous Erawan restaurant in Kota Damansara (it has since moved to DC Mall a few years ago). Here, Chef Korn puts his culinary skill to good use, offering all-time favourites such as the flavourful tom yum prawns, cockles curry and green curry chicken. For something light and appetising, go for the salad, made from the likes of papaya, pomelo or strawberry and mango.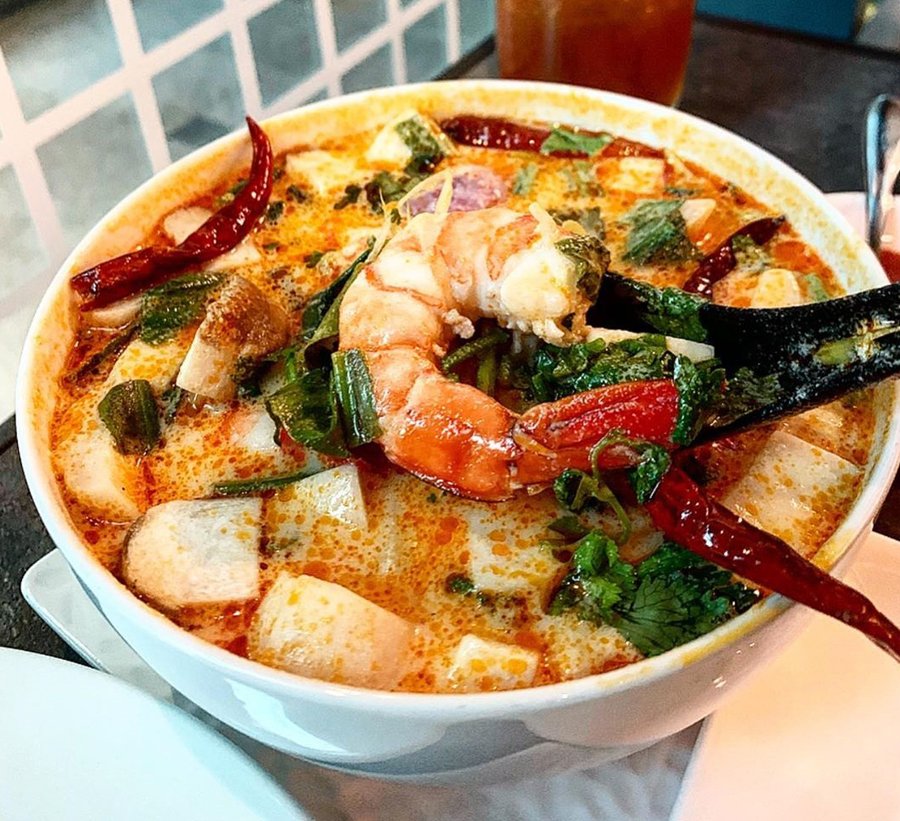 Image Credit: @seefood_diet
Gesuto or "guest" in Japanese is primarily known for its juicy and smoky robatayaki-style grilled meat and seafood using bincho wooden charcoal technique. They also diversify their menu for both lunch and dinner options, namely the Truffle Pappardelle and the heartwarming Chahan Fried Rice Don, with the latter consisting of fluffy fried rice with prawn tempura, stir-fried seafood and crisp garlic. The former happens to be one of Gesuto's all-time favourites and frankly, it's easy to see why. The pappardelle is all freshly prepared upon order and have them well-combined with a robust mix of Japanese egg yolk, grated Parmigiano and nori for an added savoury kick.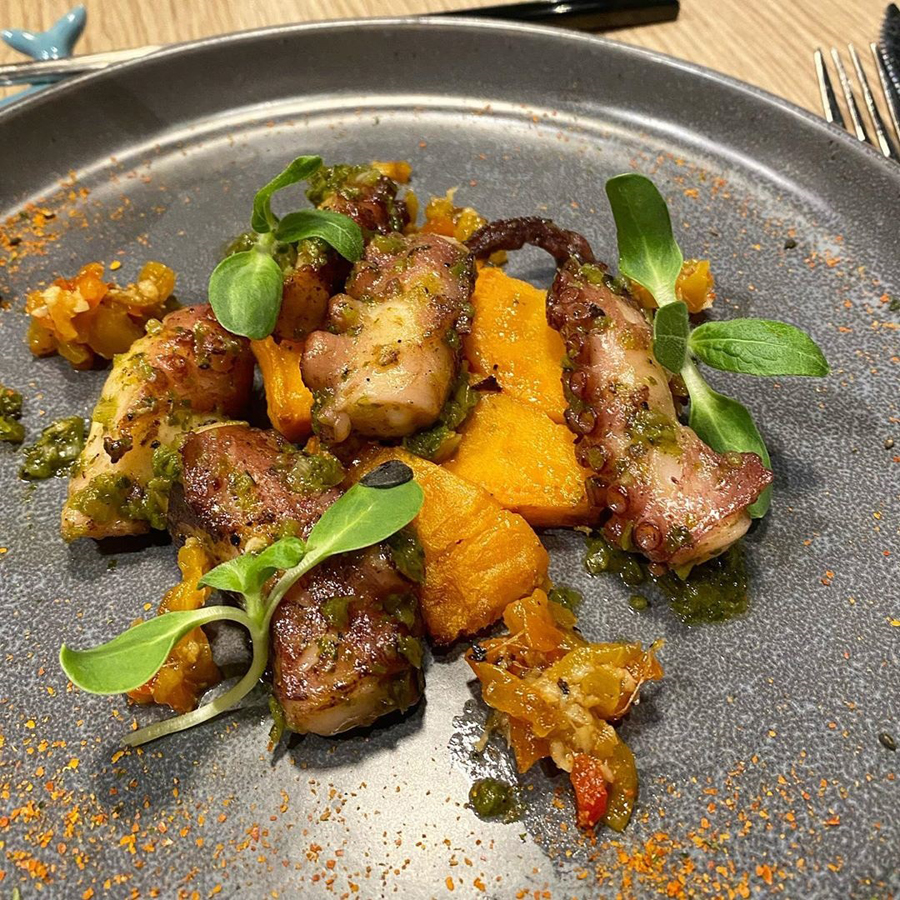 Image Credit: @justmydailyfoodjournal
Here's a small cosy cafe along Lorong Datuk Sulaiman 1 that offers customers delicious baked goods ranging from the aromatic sourdough bread to sandwiches (ask for their Chipotle Grilled Cheese Sandwich) and cake selections. But first things first, locating Dough & Dolce isn't particularly straightforward. You could say this cafe is hidden in plain sight. Not to worry, though since all you have to do is look for a bright yellow door with a door handle shaped like a rolling pin. The cafe itself is located upstairs on the second floor. Back to the menu, Dough & Dolce also offers hearty lunch choices such as Sundried Tomato & Smoked Duck Aglio Olio and Grilled Paprikash Chicken served in either boneless leg or breast.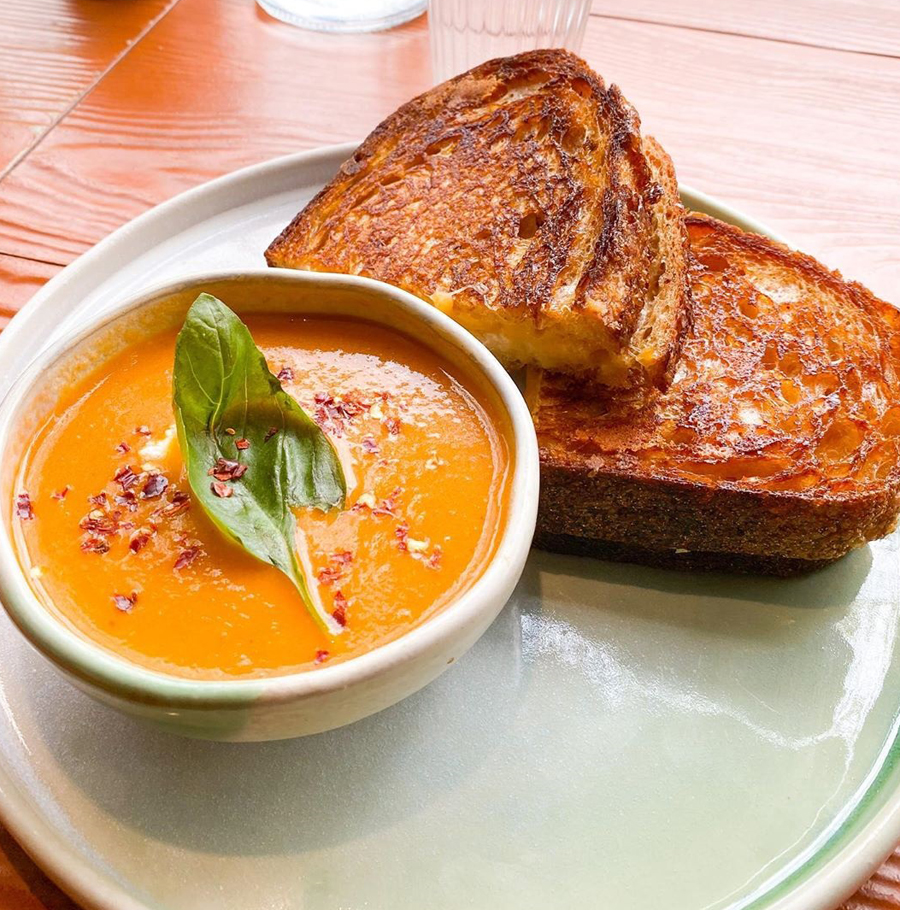 Image Credit: @foodmenukl
A cafe that needs no introduction, given its longstanding establishment since 2012. Those who love gourmet sandwiches and paninis can look forward to some of their wholesome varieties such as Chicken & Avocado, Philly Cheese Steak and Wild Mushroom & Turkey Ham. They serve awesome smoothie bowls too, all packed with assorted fruits and nutrient-rich ingredients. Among them happens to be Dragonfruits -- an irresistible combo of different fruits (pineapple, banana & mixed fruits) topped with 9 grains granola, nuts and chia seed. To wash down your meal, try one of their refreshingly healthy non-dairy or dairy smoothie, namely the berry-based Blue Healer and the yoghurt-rich Goji Me.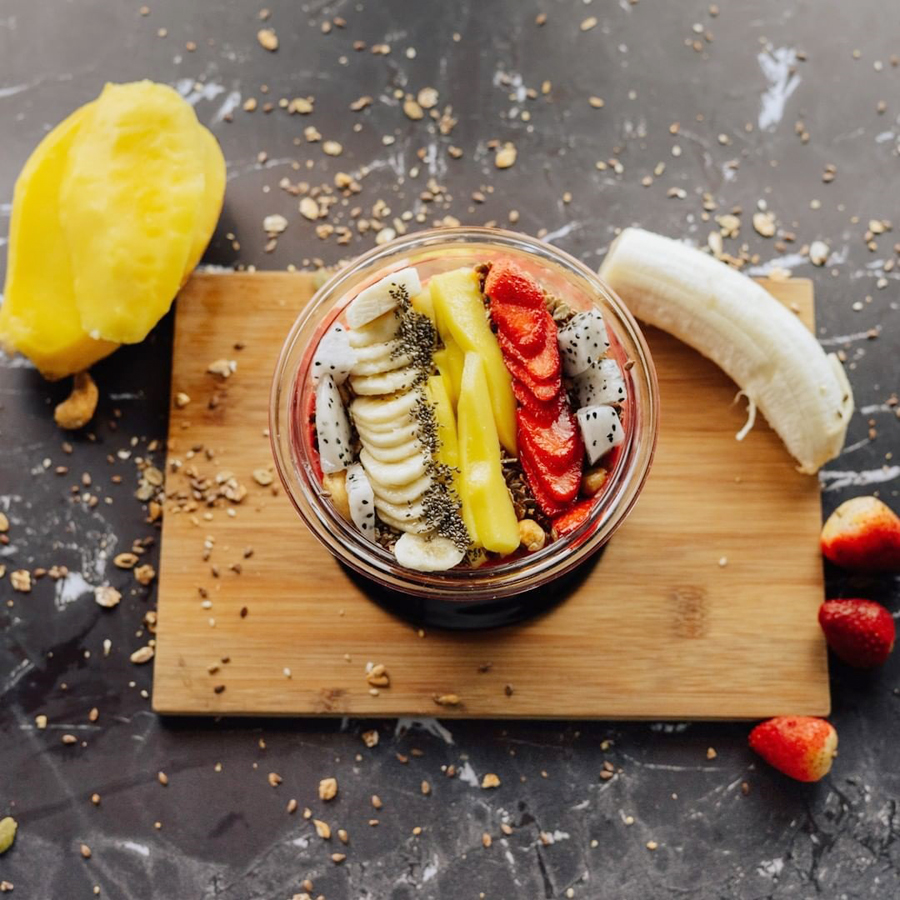 Image Credit: @pickleandfig
Fans of Johorean foods don't have to travel all the way down to the south to enjoy their local specialities. You can simply find one here at D'Cengkih located in TTDI's Jalan Tun Mohd Fuad. Among their star dishes include Laksa Johor, Mee Rebus and Nasi Ambang served in either chicken or daging rendang. They even have Johorean desserts too ranging from Lompat Tikam to Lempeng Pisang and Somsom.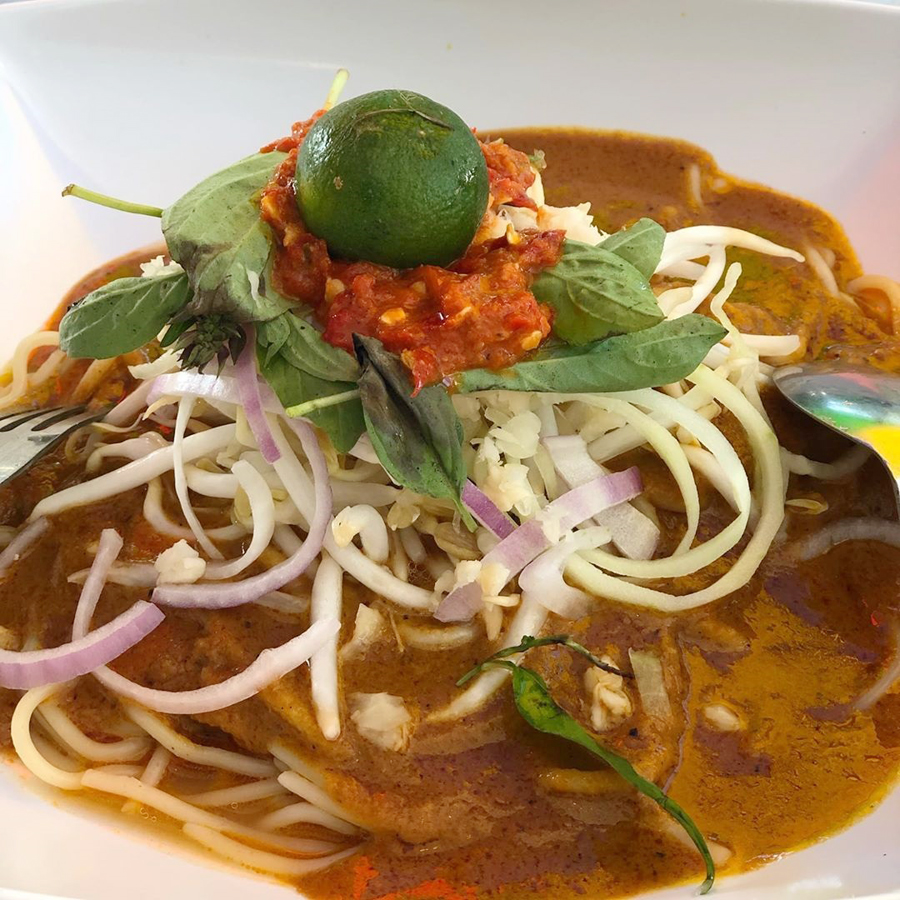 Image Credit: @twobitetarts
Love cupcakes? Then, you might want to check out Big Tree Bakery at Jalan Tun Mohd Fuad 2 in TTDI. Choices are aplenty here, with the sinfully delicious Nutella Red Velvet, Reese's Peanut Butter and among others in the list. You can also find heavenly cake slices like Basque Burnt Cheesecake and Lemon Poppyseed Cheesecake.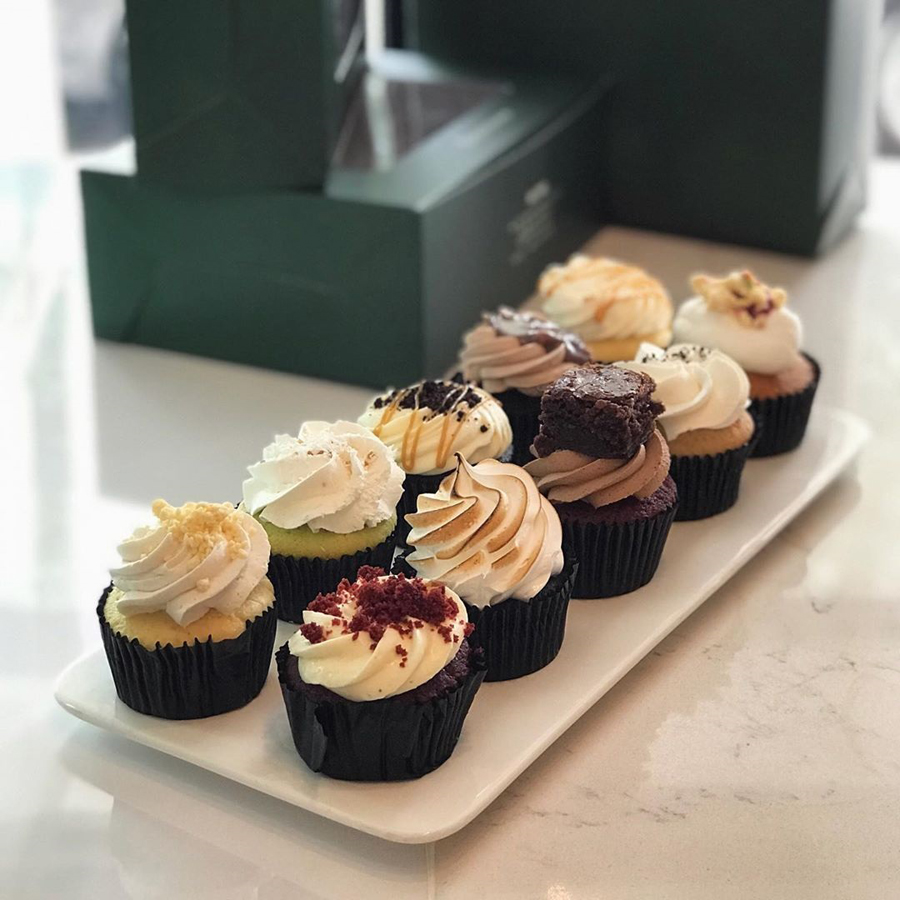 Image Credit: @bigtreebakerykl
Can't get enough of cake? Then these 10 Best Places For The Best Cake In KL & Selangor is definitely for you!
---
---