16 Interesting Places to Go in Each State and Federal Territory in Malaysia
By Yiing Zhi - October 15, 2021
It's like the ultimate road trip, only easier. Pick a state in Malaysia, and we have where to go in that particular state narrowed down for you. Think of it as a bucket list, but along the lines of less common. From food to activities, there's a good mix on this list, and it's time to discover our homeland with these places!
States and Federal Territories, Assemble!
---
1) Perlis
Try: Kuih karas and kuih dangai
When in Perlis, go for their local delicacies, specifically these snacks. Kuih karas is made of rice flour and actually resembles pieces of rice vermicelli, and has a bit of crisp to it. It's more popular in Kedah, but we have something else in Kedah waiting for you. Kuih dangai is another type of popular snack in north Malaysia, made with coconut shavings and glutinous rice flour as its main ingredients. These snacks are easily available, so you don't need a specific place to get them.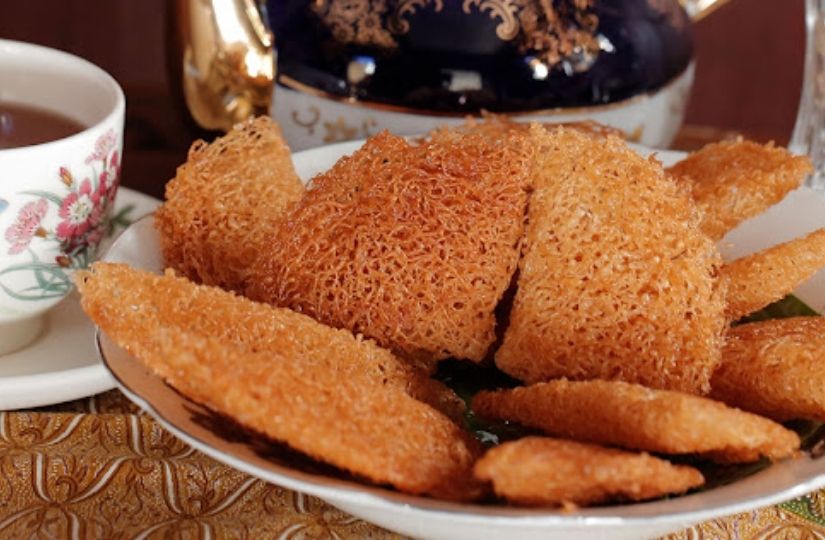 Image Credit: friedchillies.com
See also: Best Family-Friendly Resorts in Malaysia
2) Kelantan
Try: Nasi kerabu and nasi tumpang
It's all about the rice in Kelantan, and though you might have known that nasi kerabu is famous in Kelantan, perhaps nasi tumpang is a little under the radar. Most usually paired with fried chicken, crackers, and some vegetables, nasi kerabu is noted for its blue rice. On the other hand, nasi tumpang is shaped like a cone, and it has rice layered with other dishes, wrapped in a banana leaf. Apparently, it started off as something for the Kelantanese to bring to work. Again, just pick them up wherever you are.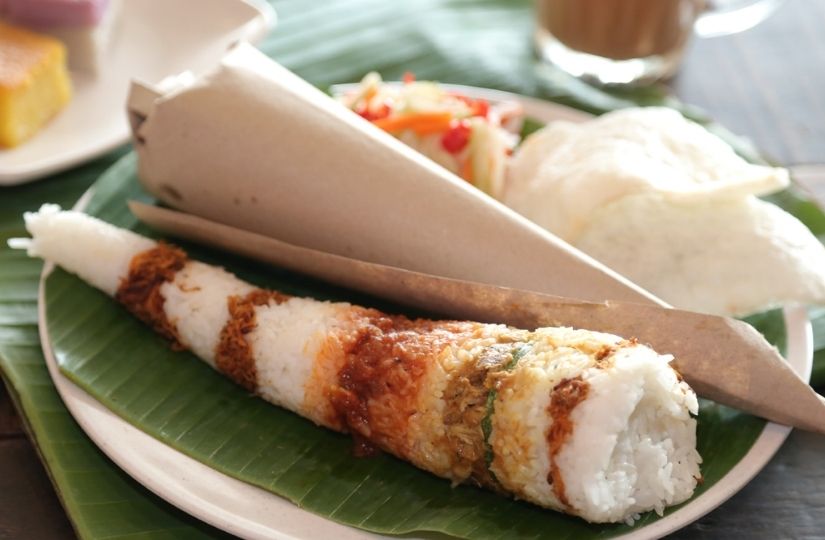 Image Credit: timeout.com
3) Penang
Visit: Avatar Secret Garden
Honestly, I didn't know this was a thing. The Avatar Secret Garden in Penang is right next to the Thai Pak Koong temple, and is apparently reminiscent of "Pandora" in the 2009 Avatar movie. I didn't watch it, so I can't vouch for it, but the lights and everything based on pictures are pretty amazing. Just before it gets dark, do make sure to turn up a little earlier to catch the sunset before embarking on your Avatar journey.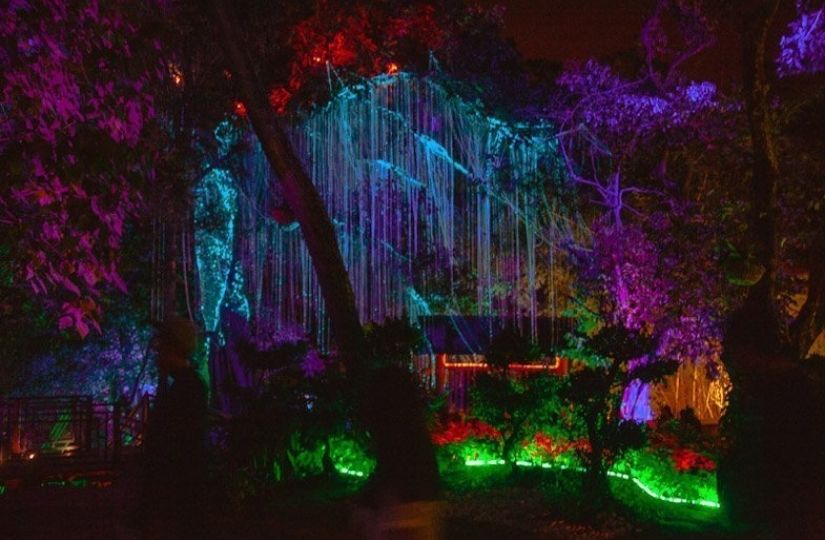 Image Credit: localnomads.com
See also: Best Green Hotels in Malaysia
4) Kuala Lumpur
Visit: The Zhongshan Building
The Zhongshan Building in KL looks unassuming from the outside, but it's a newly-restored 1950's building nearby Petaling Street housing an urban rejuvenation project that's now an art hub. Every once in a while, the place hosts public events across various artistic fields, such as art exhibitions, listening rooms, live music gigs, workshops, lectures, and discussions. I've been to one of these events before, and if you're one of those people who loves places where the old meets the new, this place is perfect!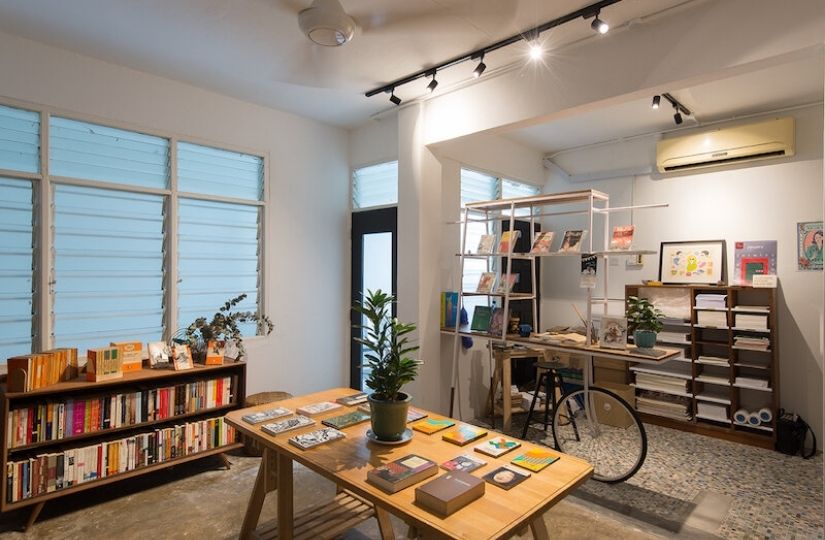 Image Credit: thezhongshanbuilding.com
See also: Best Staycation Destinations in KL & Selangor
5) Perak
Check out: Belum Temenggor Forest Reserve
The Belum Temeggor Forest Reserve is actually the largest continuous forest complex in Peninsular Malaysia. Believed to have existed for over 130 million years, it's one of the world's oldest rainforests, older than both the Amazon and the Congo. There's a lake--Temenggor Lake--that lies at its centre, featuring many other small islands as its surroundings. Activities you can do include hiking in the rainforest, visiting orang asli villages, bathing in waterfalls, spotting wild animals, camping in the jungle and much more.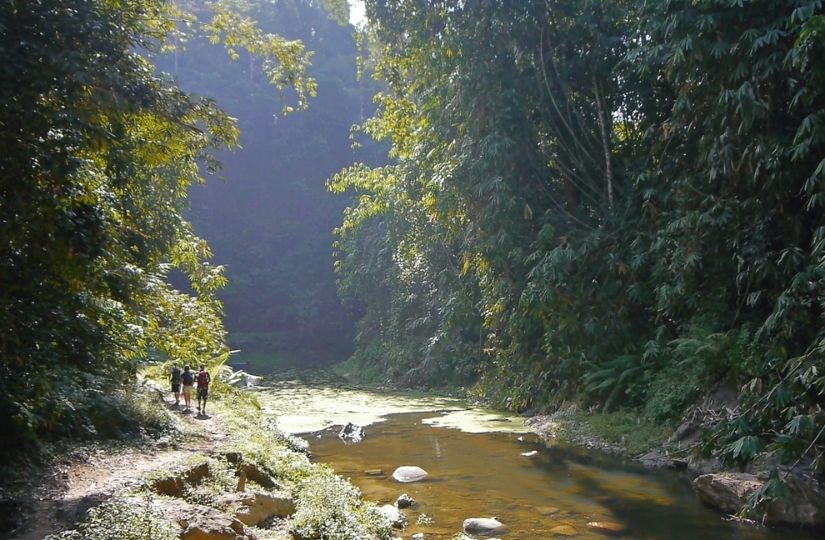 Image Credit: belum.com.my
See also: Best Boutique Hotels in Ipoh
6) Terrenganu
Be part of: The Lang Tengah Turtle Watch
Lang Tengah island may not be as popular as Terrenganu's other islands, but did you know that they have this voluntary organisation that's dedicated to the turtles? Volunteers monitor turtle landings and save their eggs from poachers, hoping to prevent sea turtles from going extinct. Besides sea turtles, they're also hoping to discover what other conservation issues lie hidden on the island. If you think you're up for the challenge, you can always volunteer, and have a different kind of oceanic experience.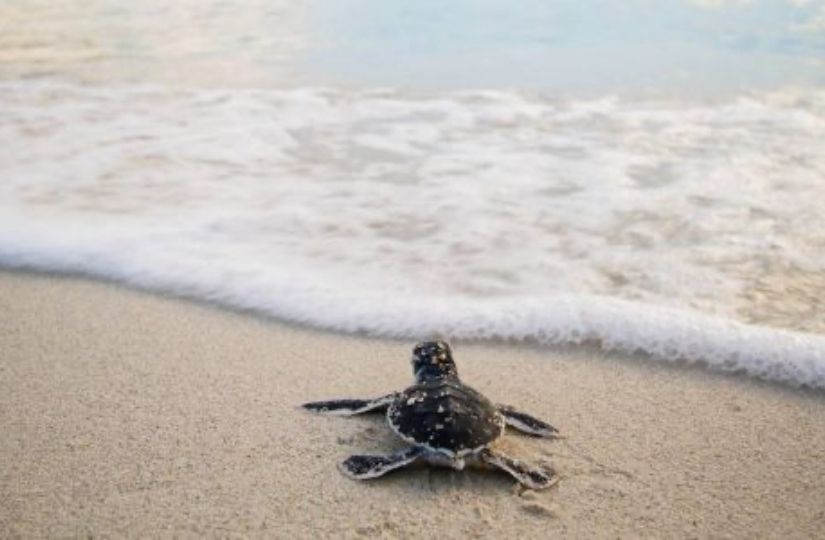 Image Credit: malaysiaholidayarchitects.net
7) Pahang
Visit: Lentang Recreational Forest Park
A nature reserve in the Bentong district, the park features a rainforest landscape, providing pools, cascades and even a waterfall. It's actually quite a popular place over the weekends, but it's rather easily accessible, so if you're someone who doesn't want much fuss getting somewhere, this could be it for you. The water's said to be cool, so anytime there's a hot day (which is pretty much the norm in Malaysia), you can pop on over, and enjoy a picnic.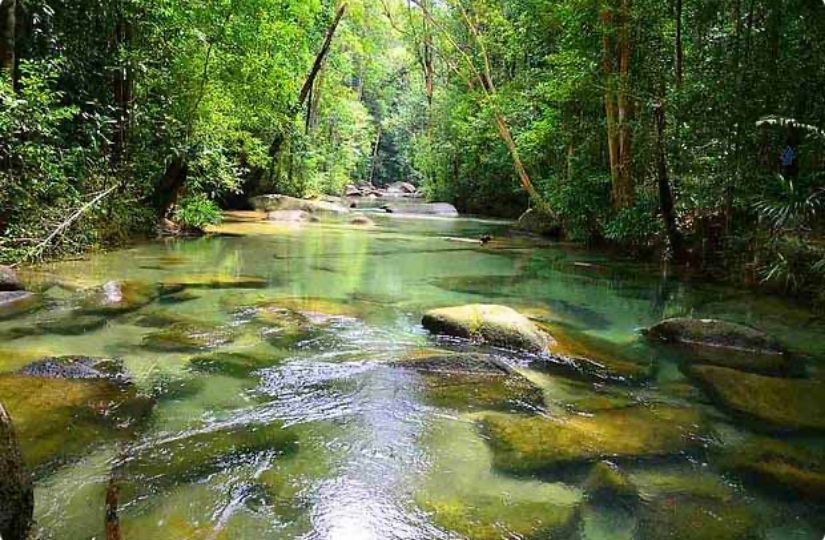 Image Credit: tsemrinpoche.com
8) Selangor
Eat at: Samira by Asian Terrace
Specialising in Thai-Indochinese cuisine, Samira by Asian Terrace isn't just about the food. It also has a lakeside wine bar, and is surrounded by nature and greenery, making it a perfect escape for the concrete jungle. With excellent views and a soothing ambience to match, it's a great place to leave the city behind, and instead focus on spending quality time with your loved one.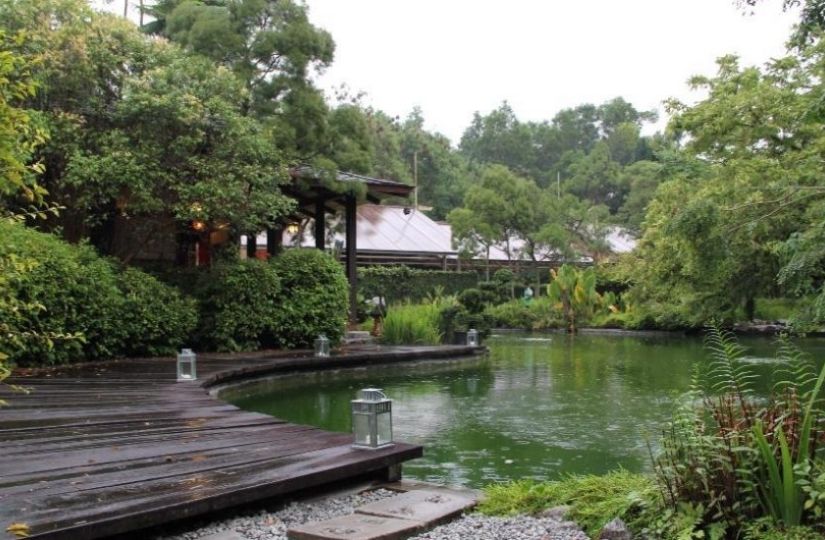 Image Credit: vmorocks.com
See also: Best Hotels with An Infinity Pool in KL & Selangor
9) Johor
Hike at: Tasik Biru
Tasik Biru literally translates to "blue lake", and this lake certainly is blue. About a 15-minute drive away from Johor Premium Outlet, Tasik Biru is a great hiking spot, and you'll be rewarded with its blue, blue view. The lake is actually an abandoned mine, so it's not safe for swimming, but the views are free for all and absolutely spectacular. Hiking difficulty is said to be easy to intermediate, so first-time hikers should be able to take it on as well!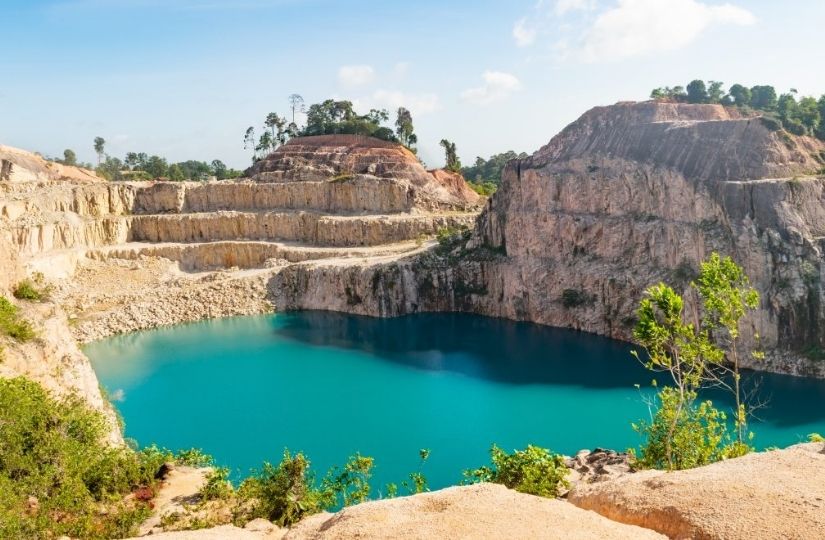 Image Credit: wanderingjournal.com
10) Labuan
Stay at: Patau-Patau
There are two floating villages in Labuan, and Patau-Patau is one of them. What better way than to experience life as a local than right there in the village? Destroyed by bombing during World War II but rebuilt afterwards, the village's houses are built on stilts over water in its bay, and connected by wooden or concrete walkways. You can fish, catch crabs, paddle a sampan, and even learn the traditional language and dance of the Brunei tribe.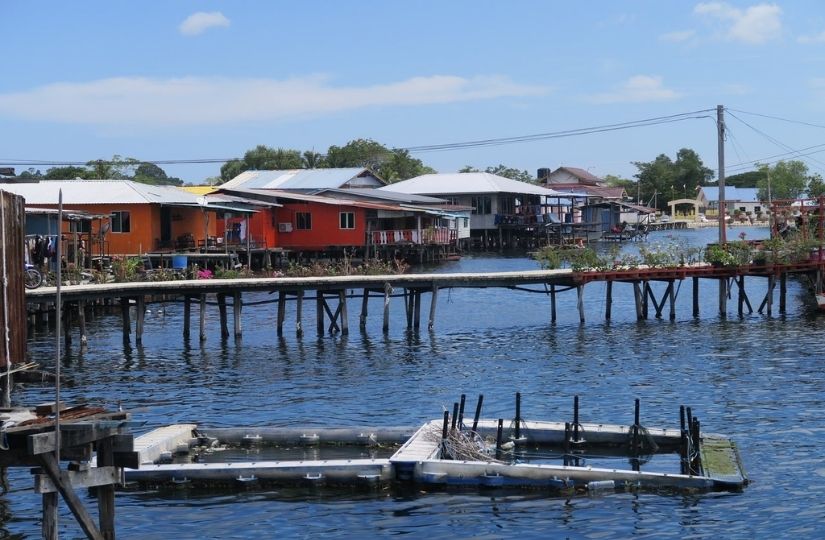 Image Credit: tripadvisor.com
11) Sabah
Visit: Selingan Turtle Island
Selingan Turtle island hosts one of the oldest turtle hatcheries in the world and is one of Southeast Asia's most important nesting beach and breeding ground for the Green Turtle and Hawksbill Turtle. If you're interested about turtles, this is a good place to be, not to mention that it's a fantastic place to go on vacation with its crystal-clear waters. Kill two birds with one stone with an education holiday!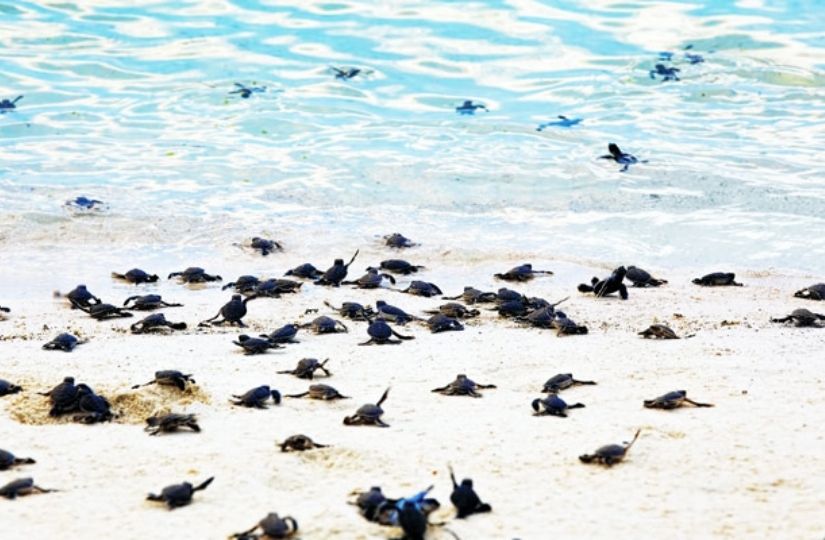 Image Credit: goasiadaytrip.com
See also: Best Hot Springs in Malaysia
12) Kedah
Walk: Among the tree tops at Sungai Sedim
Malaysia certainly has no shortage of nature spots to visit, including Sungai Sedim, more specifically its canopy walk. It's actually Asia's longest rainforest canopy walk with a length of 925 metres and a height of 26 metres up above the forest floor at its highest point. The walkway follows a roughly rectangular shape and crosses the river twice. It's self-sustaining and doesn't harm the trees, though it can sway, giving you that "canopy bridge" feeling. The bird's eye view ain't bad too!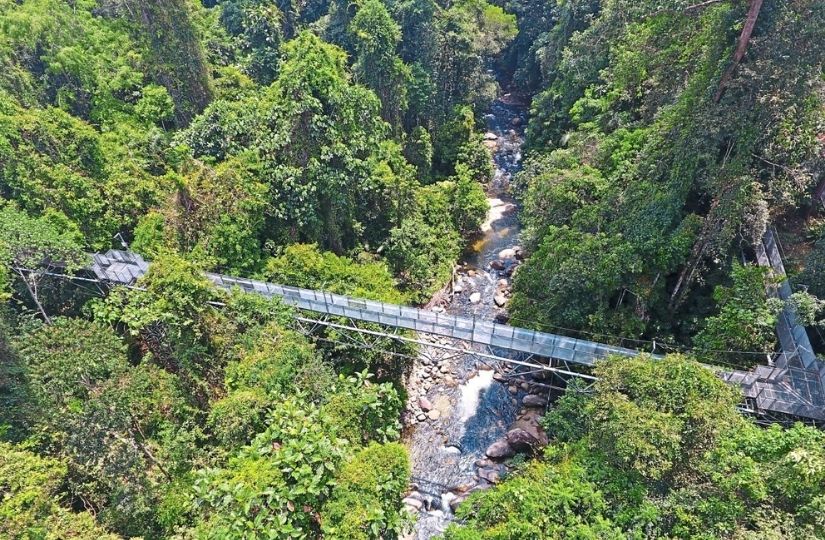 Image Credit: thestar.com.my
13) Negeri Sembilan
Explore: Batu Maloi Cave
The caves of Batu Maloi seems relatively unknown, so this is perfect for those who's looking for an adrenaline rush or a new adventure. Apparently, it's not a "real cave" because of its geological structure, but it's cave-y enough to considered as such. There's a stream that winds its way in this "cave", and the whole length of it is one km. There are lots of tight spaces where you'd have to squeeze and wiggle through, and it's best to explore in groups with an experienced guide.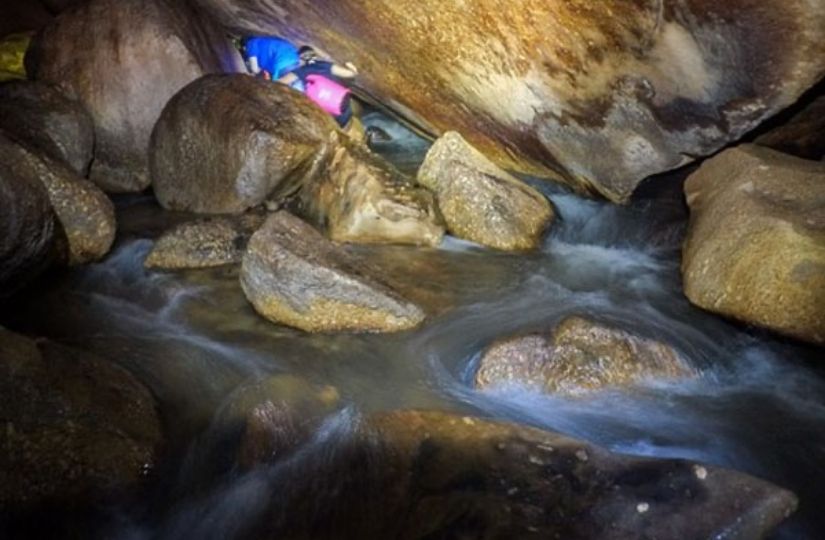 Image Credit: tripcarte.asia
14) Putrajaya
Check out: The Moroccan Pavilion
Located within the Putrajaya Botanical Garden, the Moroccan Pavilion is a structure that you know, has the ability to transport you to Morocco for a bit. Impressive and totally Instagrammble, the Moroccan Pavlion was built as a gesture of cultural exchange between Malaysia and Morocco and features beautiful Moroccan-inspired architecture. There are a few different galleries you can explore here, as well as some pools and fountains.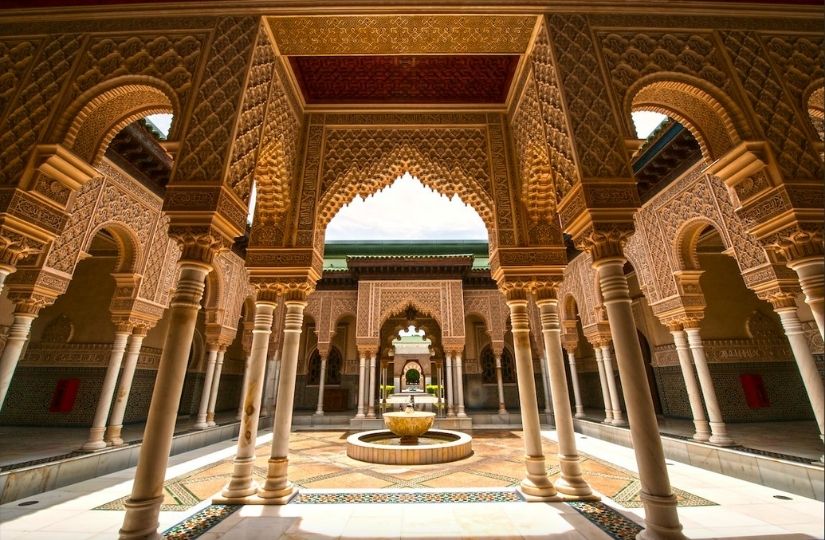 Image Credit: thestar.com.my
15) Sarawak
Visit: The Siniawan Night Market
Mention Sarawak, and the first thing that comes to mind probably isn't night markets. But the Siniawan Night Market is a pretty well-known one in Sarawak, and it features a great deal of local food. So think Taiwan night markets with loads of street food, but in Sarawak. The market operates every Friday-Sunday evening, so it's perfect as a weekend outing to go on a food hunt.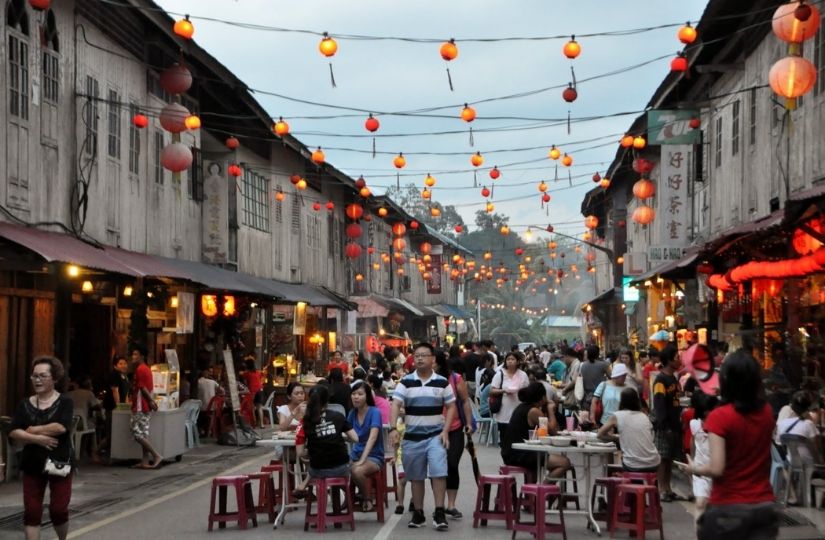 Image Credit: sarawaktourism.com
16) Malacca
Check out: The Ghost Museum
Right, as one of the most historical cities in Malaysia, well-known as a tourist spot and food hotspot, you probably weren't expecting this. But come on! You already know the foodie spots, and well, with Halloween just around the corner, this is a good place to feel the vibes. Operating daily from 10 am - 7 pm, Ghost Museum invites you to "scare our ghosts". Challenge accepted!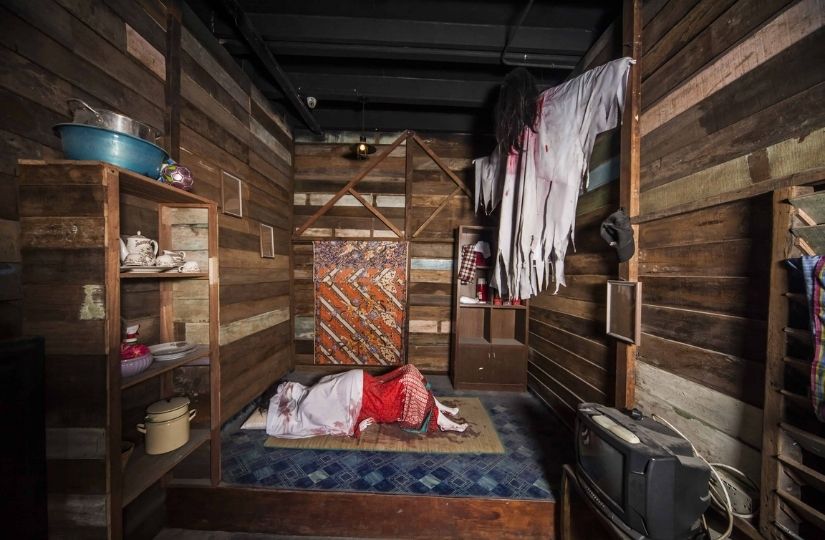 Image Credit: tripcarte.asia
See also: Best Boutique Hotels in Malacca
---
---