6 Unique Date Ideas In KL For Couples Looking To Spice Things Up
By Michelle Anne Kam - August 05, 2020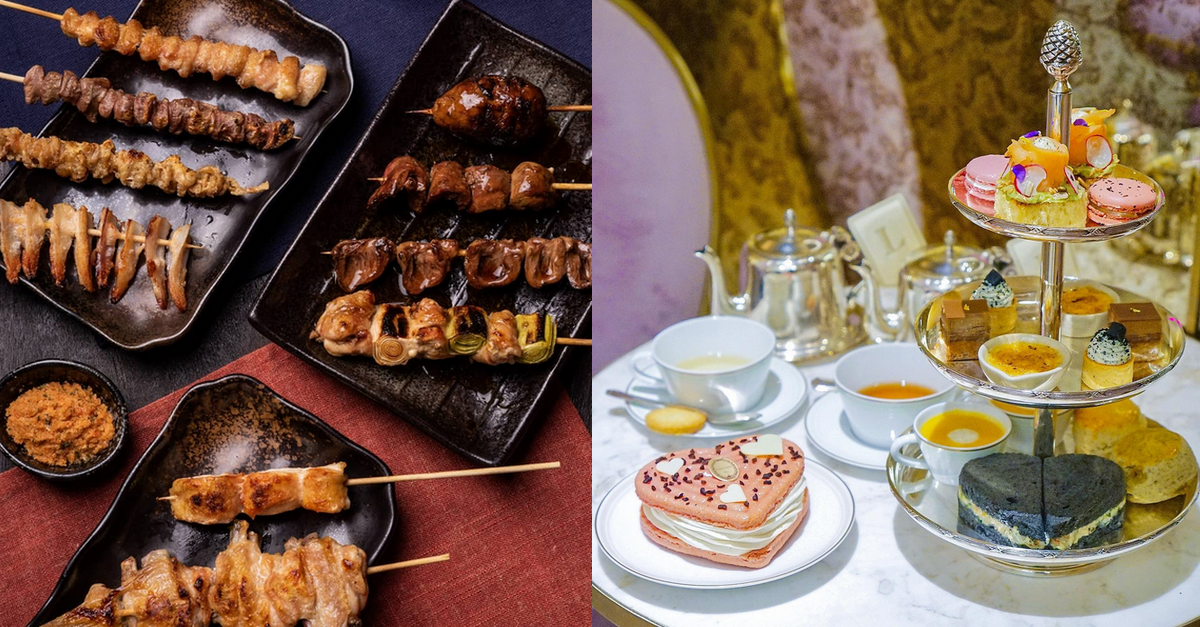 Ah - Kuala Lumpur, the most happening city around Malaysia. Well, it is the heart of Malaysia after all! When you're wondering where to go next with your partner, you can't deny paying a visit to KL is something that will always cross your minds.
So, what can you do on a date in Kuala Lumpur? Here are some date ideas in KL for you to schedule your next date with your loved one!
Best Unique Date Ideas In KL
---
1) Plan A Staycation Away From Your Homes
For couples that don't live together, it may be hard to find more quality time. What better way than to plan a staycation and spend the ENTIRE day together, even more than a day!
It'll be a unique, new experience since it'll be a new environment.
Staying here is something similar to a retreat - it'll be a great way for the both of you to unwind and break away from the hustle and bustle of the city. One of the perks of staying here is that you'll get to check out the nearby attractions such as Thean Hou Temple and Little India Brickfields. You both could also dip into the pool during your stay there.

Image Credit: Sekeping Tenggiri's Facebook Page
If you're willing to splurge your money on a fancy hotel, Villa Samadhi would be the perfect option for couples to enjoy the serene and calming atmosphere. There are several villas for you both to choose from - including the ones with a jacuzzi. Plus, you also get to enjoy their other facilities such as a massage or spa!
Image Credit: Villa Samandhi's Facebook Page
Must-See: Best Staycation Destinations in KL & Selangor
2) Go On A Unique Food Date Adventure
What do we mean by a unique food date? It's something that you probably haven't done before - instead of hunting for local Malaysian food, why not go on a food feast with different cuisines?
There are many different cuisines you can find all around KL such as Arab, Japanese, Korean and more!
Japanese Cuisine
Fancy some Japanese dishes with a twist of Spanish as well? This restaurant offers the best of both worlds - an interesting concept that you and your partner should definitely try out!
Image Credit: Palillos's Facebook Page
Vietnamese Cuisine
Don't forget to try their famous dishes 'Char Siew Wonton' and 'Pho Bho'.
Image Credit: Wonton & Pho's Facebook Page
Thai Cuisine
Get your tom yum soup and pad thai fix here!
Image Credit: STREAT Thai's Facebook Page
For a complete list of different cuisines such as French and Mexican in Kuala Lumpur, check out our comprehensive directory here.
3) Take On A Workshop Together
Spending quality time in a workshop is one of the best date ideas in KL. Why? Because you're learning a new skill, together! If you're bored of the usual dates that consist of only eating and watching movies, consider joining some of these workshops located around KL.
For painting sessions such as their Sip & Paint Night.
Image Credit: Art & Bonding's Facebook Page
Unique creative workshops including creating your own leather notebooks, calligraphy and more.
Image Credit: DIYKL's Facebook Page
Learn how to build and create cute indoor plants.
Image Credit: Terranium World's Facebook Page
4) Pamper Yourselves With A Facial
If you think facials and massages are only for females - you're wrong! Men can enjoy some pampering sessions too - and we know plenty of them that do this on a regular basis.
When you and your partner are in the mood to relax and rejuvenate, spend an hour or two with a soothing session. Though this may be unusual and you don't see this in other lists of date ideas in KL, it's worth a try especially if you both need to relax.
There are options for both the face and body, so you can treat yourself to both!
Image Credit: AsterSpring's Facebook Page
It'll be great to go here if you have any skin issues.
Image Credit: Beaute Library's Facebook Page
5) Exercise And Lose Some Calories Together
You know what they say - couples that sweat together, stays together. If you don't have a favourite sports activity that you both love, consider trying out new ones!
You both could even make this a regular routine instead of a one-time date.
Get a good ol' badminton session. They also offer ping pong sessions too!
Image Credit: OUG Shuttlebug's Facebook Page
Yoga isn't just for girls, they're great for males too! The good thing about this yoga studio is that they offer various types of hot yoga.
Image Credit: Life Hot Yoga's Facebook Page
Learning Mixed Martial Arts could help you both protect each other, don't you agree?
Image Credit: FightFam's Facebook Page
See Also: 7 Places to Hike in Klang Valley
6) Be Posh And Try Out A High-Class Afternoon Tea
Instead of the regular meals like lunch and dinner, experiencing a high-class afternoon tea restaurant will be one of the most unique date ideas in KL. Planning an afternoon tea date isn't common among couples, so try to spice things up by being different!
Make sure not to miss out their amazing delicious macaroons with unique flavours and interesting teas.
Image Credit: Laundre's Facebook Page
The best snacks to pair with their teas would be their scones. One of their distinctive tea flavours is their Assam Blend tea, so be sure to try that out as well.
Image Credit: Miss Ellie Tea House's Facebook Page
So the next time you and your partner are cracking your heads trying to think of some date ideas in KL to spice things up in your relationship, with our list, we hope you both will have more ideas for your next date.