8 Waterfalls In KL & Selangor For A Refreshing Cool Dip
By Yiing Zhi - December 02, 2020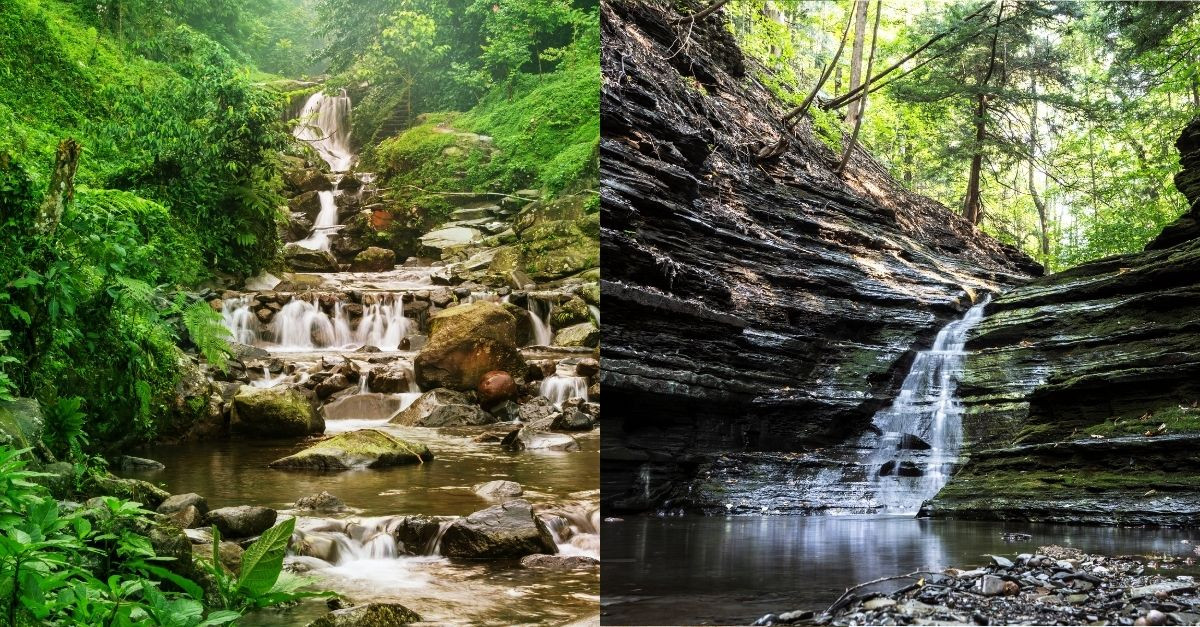 Being a tropical country, we're blessed with good weather all year round, as well as lush tropical rainforests, which provides several treks and hikes, mountains and hills, flora and fauna, and waterfalls as well! Waterfalls aren't necessarily out of the way; in fact we have several right here in KL & Selangor that are quite easily accessible. If you're a waterfall lover or simply want somewhere relaxing to go and enjoy the sounds of nature, then check out these 8 waterfalls in KL & Selangor, where you can also enjoy a refreshing, cool dip!
Waterfalls In KL & Selangor
---
1) Serendah Waterfalls
Serendah Waterfalls is located at the Kampung Orang Asli Serendah, and it is an easily accessible waterfall, with plenty of facilities, including toilets, changing rooms and gazebos. For those who are not so adventurous or simply want an easy waterfall to get it, Serendah is it! The waterfalls are only a short walking distance away from the parking area and entrance, so no lengthy hike deep into the jungle is required. Pack a picnic, take a swim, do it all; the choice is yours!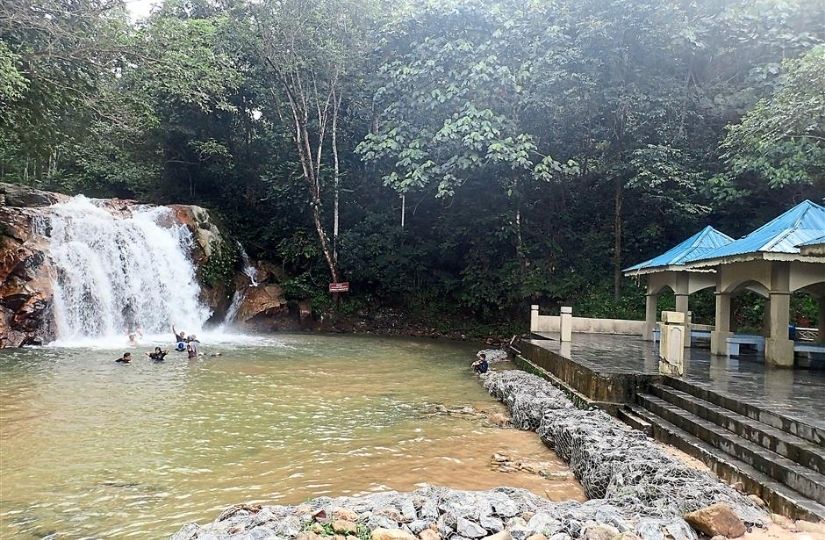 Image Credit: thestar.com.my
2) Komanwel Falls
Most people would have heard about Kanching Rainforest and its waterfall (which is also on this list, by the way), but just opposite the popular Kanching Rainforest is the Commonwealth Park, and its own waterfall as well. The waterfall here is small, but quite a sight to behold nevertheless. Roads leading to the waterfall itself is said to be slippery, and there are leeches as well, so this might not be so suitable for the squeamish, elderly, or young kids.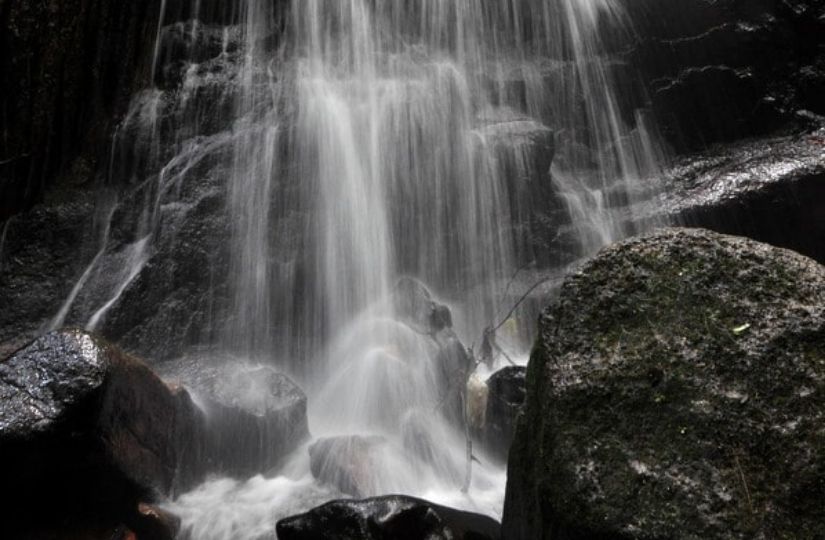 Image Credit: expatgo.com
3) Chiling Waterfalls
Chiling Waterfalls is touted as "probably the most beautiful waterfall" in Selangor, and it's easy to see why. Located in a reserve called the Sungai Chiling Fish Sanctuary, a fisheries research project run by the Selangor State Fisheries Department, you'd have to walk for about an hour and wade across the Chiling River five times before you reach your destination: the lowest fall, which is a powerful fall with a large pool suitable for swimming.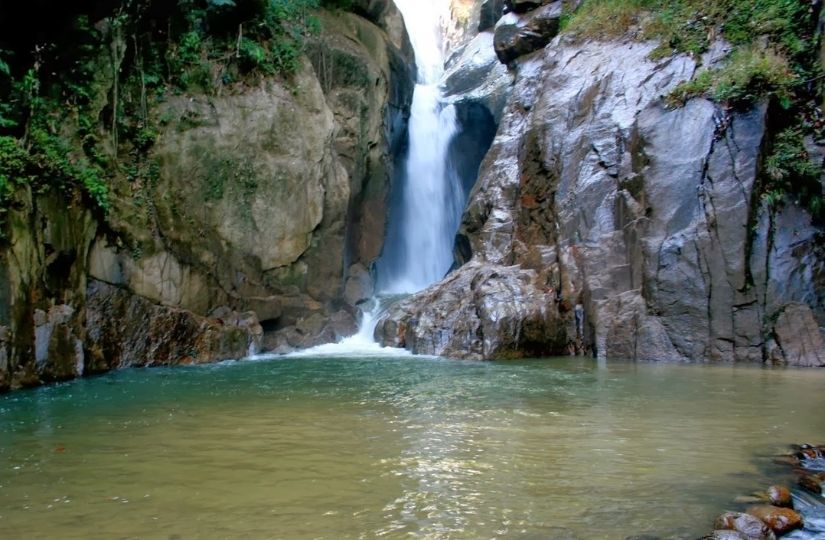 Image Credit: gokelah.com
4) Sungai Gabai Waterfall
There are a few different falls/cascades at the Sungai Gabai Waterfall for you to enjoy, depending on how high up you want to go. Predictably, the higher up it is, the less people there are. From the carpark, it is a relatively easy walk to the first cascade, which is pretty tall but not that steep. Cement steps lead to the higher falls, and gazebos are available along the journey if you need shelter or just want to stop and rest. The higher cascades have nice pools, which make for a nice swimming spot!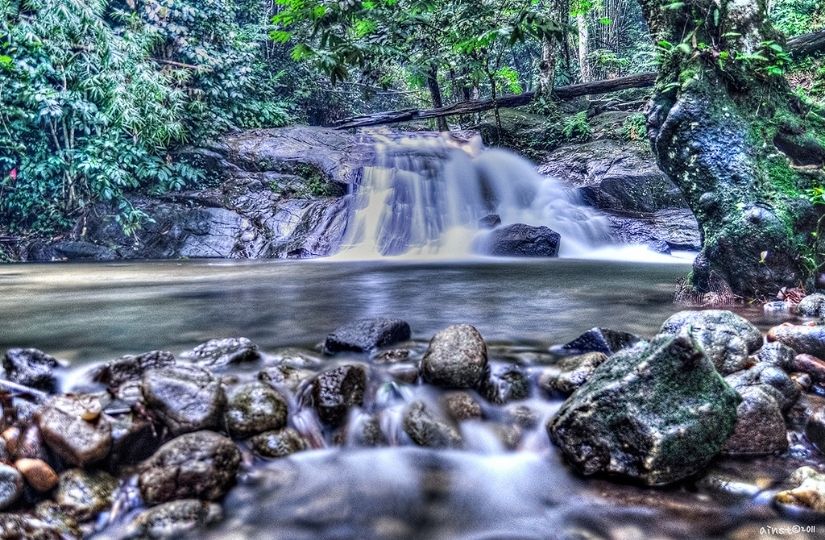 Image Credit: discoverkl.com
5) Kanching Falls
The seven-tiered Kanching Falls is certainly popular for several reasons: its natural beauty, swimming, camping, picnicking... the first fall isn't suitable for recreational activities, and most people opt for the second one, where there's a nice, big pool as well as all the facilities you might need such as toilets and changing rooms. Due to easy accessibility, it can get crowded on weekends or public holidays, and there could be thieves especially at the upper falls where there are less people, so do take note!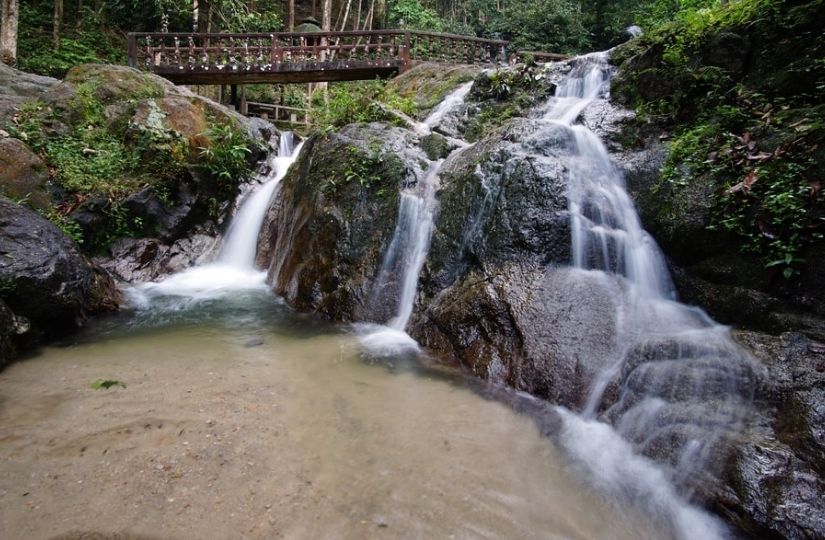 Image Credit: expatgo.com
6) Sungai Tekala Waterfall
Located at the Sungai Tekala Recreational Park, the Sungai Tekala Waterfall is another popular waterfall, suitable for families with young children, which can get crowded on the weekends or public holidays. A cemented walkway leads directly to some cascades where you can stay put and enjoy, or keep going to reach the main waterfalls. The falls here aren't necessarily dramatic, but they're attractive enough regardless, especially if you just want to enjoy the sounds of falling water and be with nature.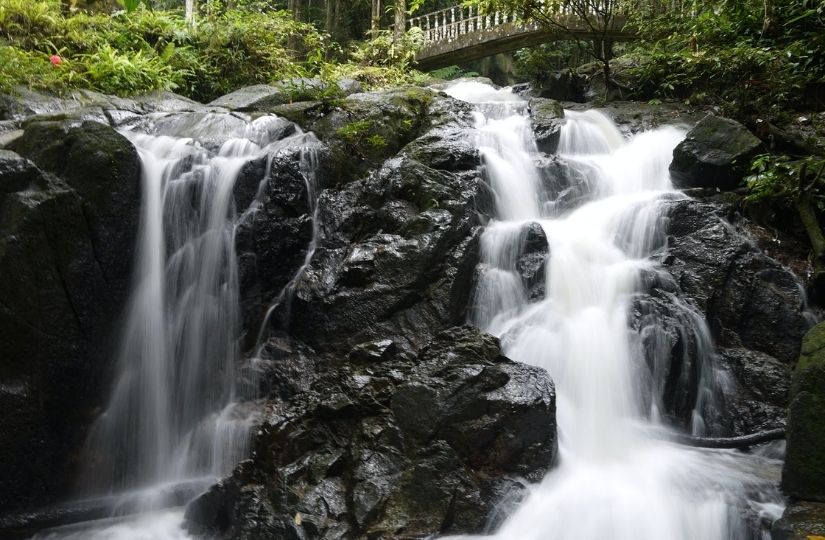 Image Credit: discoverkl.com
7) Sungai Tua Waterfalls
Located at Sungai Tua Recreational Forest, you can choose to enjoy the river, or go on the the waterfalls, where there are a few to choose from. The lower waterfall ends with a man-made pool, or you can continue to go upwards to reach the higher fall. If for any reason you decide to not go for it, the river itself is a pretty good spot, perfect for families with young kids.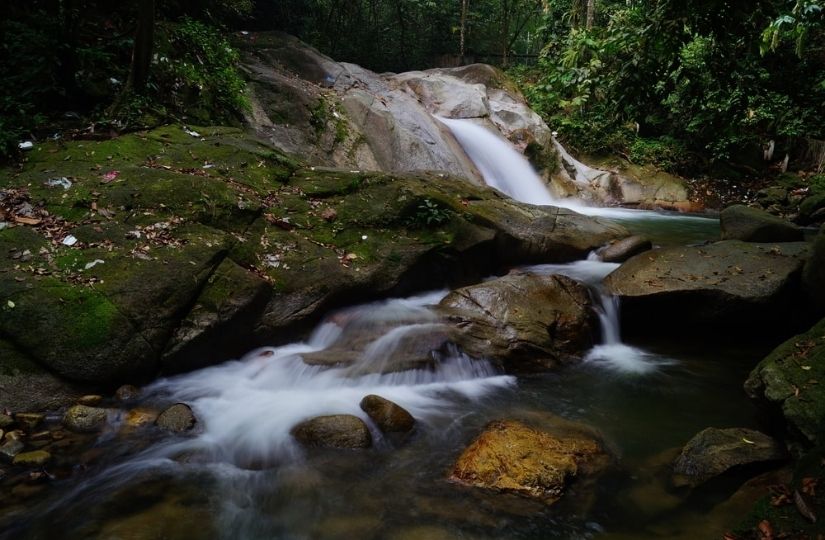 Image Credit: expatgo.com
8) Sungai Pisang Waterfall
Besides the waterfall itself, there seems to be another attraction on the trek to the destination: twin tunnels right beneath a highway, where plenty stop to capture a photo, which is certainly interesting, if not Insta-worthy. On your way to the waterfall, do take note that you might get wet, since you might have to cross rivers, so make sure you do wear appropriate footwear. The journey takes almost an hour from entrance to fall, so make sure you pack food as well!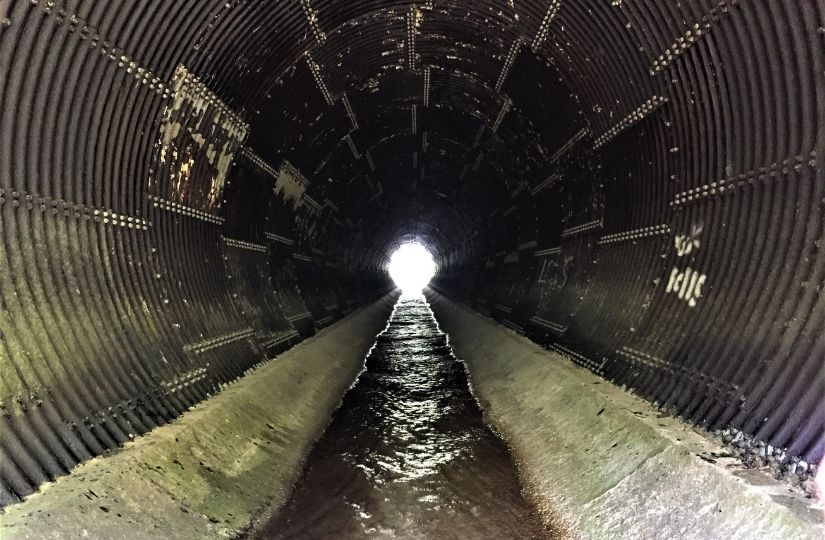 Image Credit: driftsoul.com
Waterfalls not your thing? Maybe a staycation or hotel with an infinity pool instead then!
---
---