20 Wedding Songs To Celebrate Your New Life As A Married Couple
By Yiing Zhi - September 18, 2020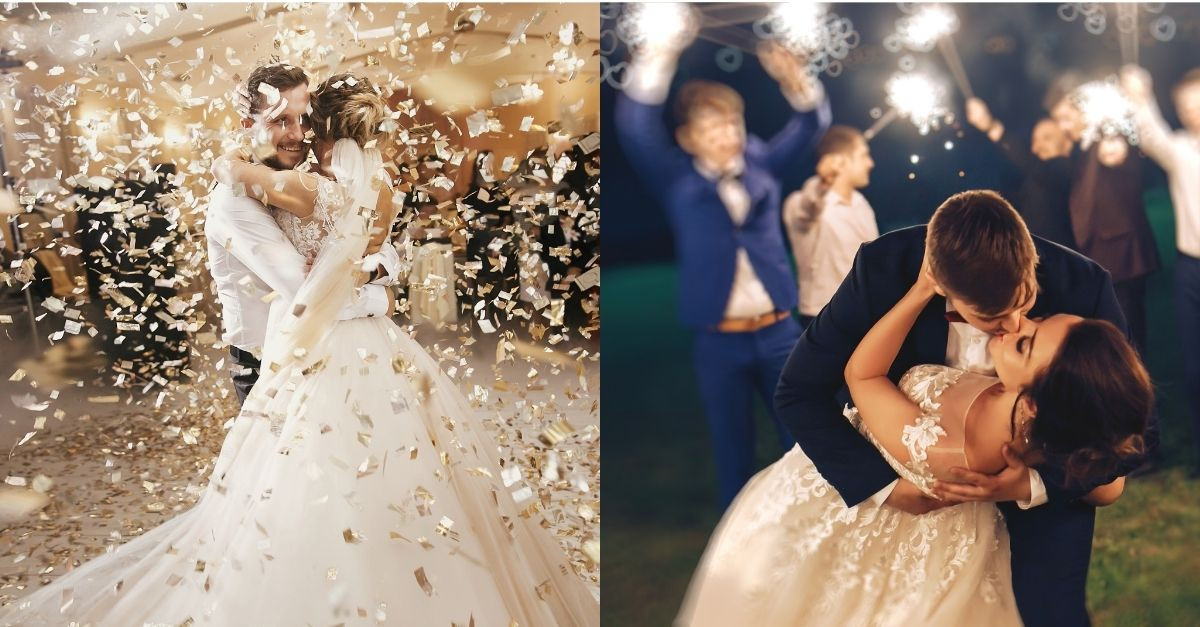 There's no denying the fact that music helps set the mood of any occasion, including weddings. Whether for your ceremony, your dinner march-in, a performance, your own dances, an intimate sit-down session with close friends and family or any other option you choose for your wedding, here's a list of 20 wedding songs to celebrate your new life as a married couple!
Romantic Wedding Songs
---
1) L-O-V-E
A classic bop that instantly puts everyone into a dance-y mood, or at least most will be singing along to it!
2) You're The One That I Want
Perfect for couples who love Grease and/or want to show off some dance skills, as this is an upbeat one!
Need a one-stop solution for all your wedding needs? Check out the Best Bridal Houses in Ipoh, Johor Bahru or Penang!
3) Beautiful in White
One of those wedding songs used at every wedding, but for good reason!
4) A Thousand Years
Wildly popular thanks to Perri's angelic voice and meaningful lyrics!
5) Perfect
We don't want to be a cliche, but this song is... perfect.
Brides need to look their best on their wedding day! Check out the Best Bridal Makeup Artists in Johor Bahru, KL & Selangor and Perak!
6) Just The Way You Are
Acceptance at its very core with this song - celebrate your other half and the way they are!
7) Endless Love
A soulful classic perfect to slow dance to, or maybe to be kept for personal listening after everyone has gone back.
Planning a Chinese wedding? You might require the Best Chinese Wedding Emcees, or maybe the Best Chinese Wedding Supplies Stores, both in KL & Selangor!
8) Sugar, Sugar
Upbeat and cutesy, this lifts spirits even more and wedding and is perfect for everyone to jam to!
9) Your Song
Another classic, Your Song was top of the charts for good reason - hear it out!
10) From This Moment On
Promise, commitment and excitement for the future wrapped up in this song.
Capture every loving detail of your wedding and turn it into your very own documentary with these Best Wedding Cinemotographers in Johor Bahru or KL & Selangor!
11) Say You Won't Let Go
The title says it all - cling to each other as you dance to this one!
12) All My Life
One of those "finally" moments when you find your other half; the person you want to spend all your life with!
No wedding will be complete without photographs! The Best Wedding Photographers in Johor, KL & Selangor and Penang are here to help you immortalise those picture perfect moments on your big day!
13) All of Me
Come on, everyone's gotta know this one!
14) Can't Take My Eyes Off You
This is a mood, this is a jam - play this and watch everyone groove along to it!
Forget about doing all the planning yourself - just get the Best Wedding Planners in KL & Selangor or Penang to ensure your wedding goes off without a hitch!
15) I Won't Give Up
Perfect to honour your marriage and commitment to each other!
16) Lover
One of the most modern ones on this list, nevertheless a good choice, especially for Tay Tay's fans!
17) Marry You
The bells in this song immediately cements the fact that yes, this is your wedding - enjoy it!
Thinking about those invitation cards, or perhaps an artistic door gift for your guests? The Best Wedding Stationery Makers in KL & Selangor can help you out with those!
18) Lucky
For those "I can't believe I married my best friend!" moments.
19) Can't Help Falling in Love
A well-loved classic covered by many people and available in many renditions - just take your pick but don't skip this!
20) Nothing's Gonna Change My Love For You
Romantic, dramatic; pulling out all the stops with this one!
Need a place for your wedding? Here are some of the Best Wedding Venues in KL & Selangor!
We hope you enjoy this list of wedding songs; congratulations and we wish you all the best with your joyful union!
---
---