8 Simple Art & Craft Projects Everyone Can Do At Home
By Yiing Zhi - July 09, 2021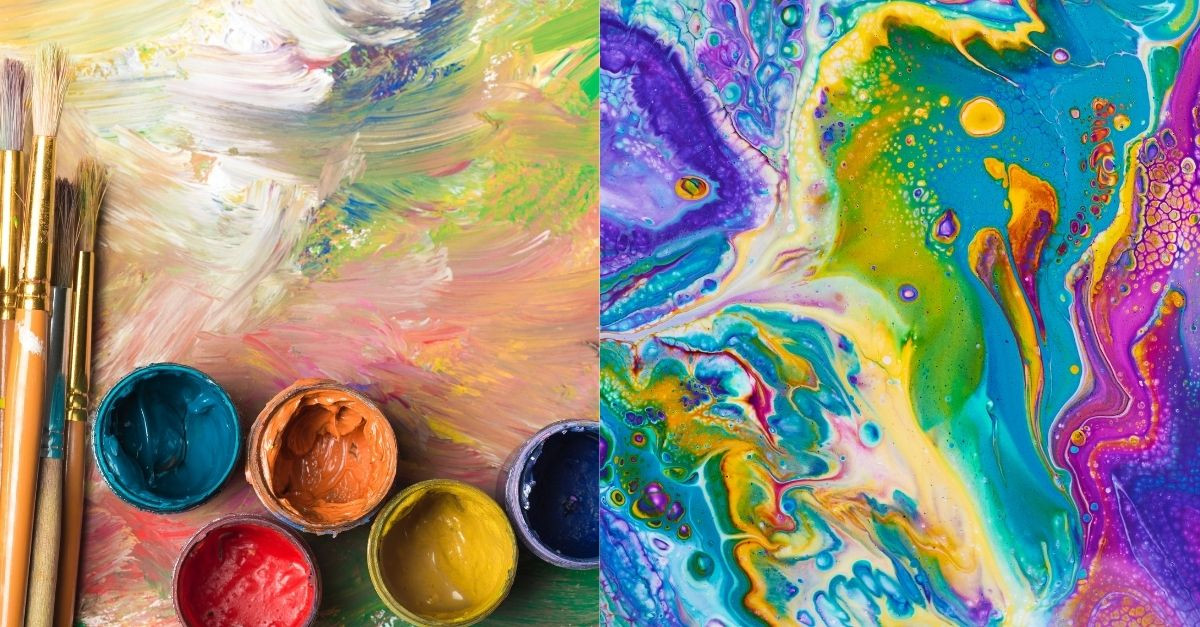 Each and every one of us should get creative in a while, whether or not our jobs are "creative" by nature. There's just something about creating something just for the sake of creating it that could help boost our mood and help us relax. There are many types of art and craft out there, but you don't have to be an expert in art to create. All you need is to have an open heart and mind, some instructions, and some supplies. So come check out these 8 simple art and craft projects everyone can do!
Get Creative with These Art & Craft Projects!
---
1) Calligraphy
So, in very basic terms, calligraphy is writing, but it's also an art. Sometimes known as handlettering, calligraphy involves skillful execution of producing words (and numbers) using various writing/art instruments, ranging from specialised brushes to fancy pens, and some might require certain types of paper/material to write on as well. However, don't worry if you don't have anything beyond basic stationery. Check out this video below, and you can pick up calligraphy with your everyday tools!
See also: Best Calligraphers in KL & Selangor
2) DIY Soap
There are a few different methods to make soap, and some are easier than the others. It's best to find out which method you want to use before running headlong into it. Some of the common ingredients needed to make soap include different types of oils, essential oils, water, and lye (a sort of chemical compound usually needed to make soap). There are other add-ons if you want, but these are the basic. This video below covers 4 methods, so check it out!
See also: Best Homegrown Handmade Soap Brands in Malaysia
3) Seed-starter Pots
This one here is perfect for those who also have an interest in gardening, or plants. To get started on planting, you don't necessarily need "professional" seed-starter pots. You could use something as simple as cardboard, or even newspaper. Let's say you go with newspaper. All you need are, well, newspaper, scissors, and a can, jar, or container of some sort to mould your newspaper. Some methods even allow you to eschew the can, using origami methods instead. Art & craft + gardening all in one!
4) Painting Pebbles/Stones
Because painting on paper is too mainstream. If you've already painted over and over again that painting (on paper) has lost its novelty, try painting on stones instead. It's just that painting on stones is best done with arcrylic paint, so you'll just need those on hand, and of course, stones. Great thing about painting stones is that you can paint them in patterns as simple or as complicated as you want, so each stone will be different from the rest. If you want some formal instructions, check out this video!
See also: Best Art & Craft Workshops in KL & Selangor
5) Upcycle Wine Corks
If you have some wine corks saved up, this is the perfect way to use them. If you don't have them, or don't have enough, you can also purchase wine corks specifically for this project. We're making a wine cork board, and you'll also need a tray (or board frame), some (arcrylic) paint, and permanent craft adhesive. Then, to hang your board up, you might need some twine. Last, get some tacks ready to pin your notes to this wine cork board! Check out this pretty wine cork board!
6) Colouring
This is literally the easiest thing you can do in terms of arts and crafts. Harken back to your kiddie days, and whip out your colour pencils, crayons, marker pens, watercolour sets... There are plenty of things you can colour, ranging from the ever-popular colouring books (nature-themed, mandalas, you take your pick), to printable cards. We think printable cards are cool because you can colour them and then send them out, depending on the nature of the cards!
Image Credit: craftnhome.com
See also: Best Arts & Crafts Stores in KL & Selangor
7) Marbled Things
If you've always admired the marble effect on items, now's your chance to marble-DIY things, and apparently all you need is some water and nail polish. This technique is also known as water marbling, and you can marble your home decor objects this way. We think marbling candle votives are really pretty, but you can go ahead with what you want! We'll let the video below do the talking:
8) Journalling
Last but not least, you can try journalling, which in our opinion, is like a mixture of jotting down your thoughts with a mixture of words, images, and art, depending on what you prefer. If you go full out words, then it might be no different from writing in a diary, but you can also draw, doodle, stick in pictures, use stickers, and even use special stationery such as wax seals to really give your journal a unique touch! If you want to keep it simple, personally we think that even using different coloured pens is creative enough, so go with your gut, or check out these journal ideas!
---
---