8 Food Museums In Asia You Should Visit
By Casey Chong - June 30, 2020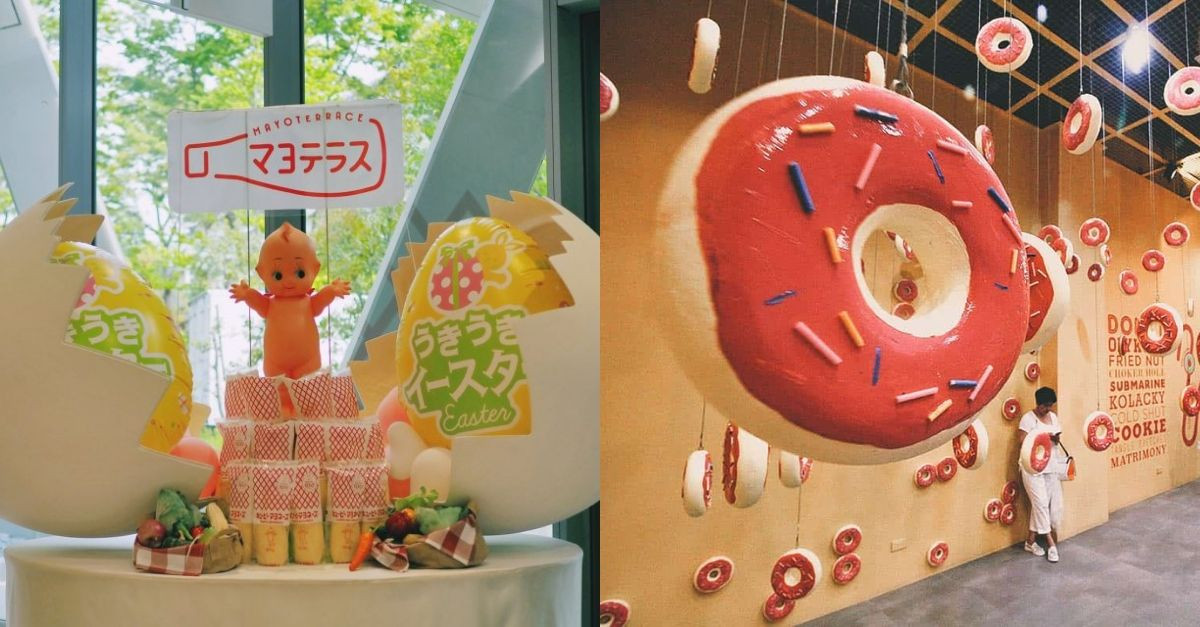 One of the biggest joys of travelling overseas is the opportunity to explore different varieties of local food. And if you happen to be a foodie or simply want to explore more than just eating, why not make a stop at one of these 8 Food Museums in Asia where you can learn about their respective history and other fun-filled interactive moments?
---
1) CUP NOODLES Museum (Osaka, Japan)
You have definitely seen this famous instant noodles in the supermarkets. Or even tried them at least once. The instant noodles in question are CUP NOODLES, which was first introduced in Japan back in 1971. The brand has its own museum but you have to travel all the way to Osaka, Japan to pay a visit. Visitors get to learn the history of Momofuku Ando, the father of instant noodles as well as the products itself. Other attractions include the 800 product packages exhibition of Instant Noodles Tunnel, the interactive CUP NOODLES Drama Theatre and create-your-own-original-packaging My CUP NOODLES Factory.
Image Credit: travel.gaijinpot.com
2) Shin-Yokohama Ramen Museum (Yokohama, Japan)
Can't get enough of instant noodles? Here's another for you: the Shin-Yokohama Ramen Museum, which first opened its doors back in 1994. You will get to experience everything from the history of the ramen to the various exhibits of different types of noodles and whatnot. You can also buy some instant noodles back home at the museum shop and best of all, there are a few ramen restaurants where you can enjoy some of their various noodle recipes.
Image Credit: yokohamajapan.com
3) The Dessert Museum (Pasay, Philippines)
Here's a place that brings out your inner kid. Located in the Pasay area of the Philippines, The Dessert Museum offers two hours' worth of dessert-licious experience through a total of 8 "mouthwatering" rooms. Some of the rooms to expect include the Donut Room, Banana Beach, Marshmallow Room and Gumball Room. All of them are designed to be interactive and meant for you to have fun and take colourful pictures.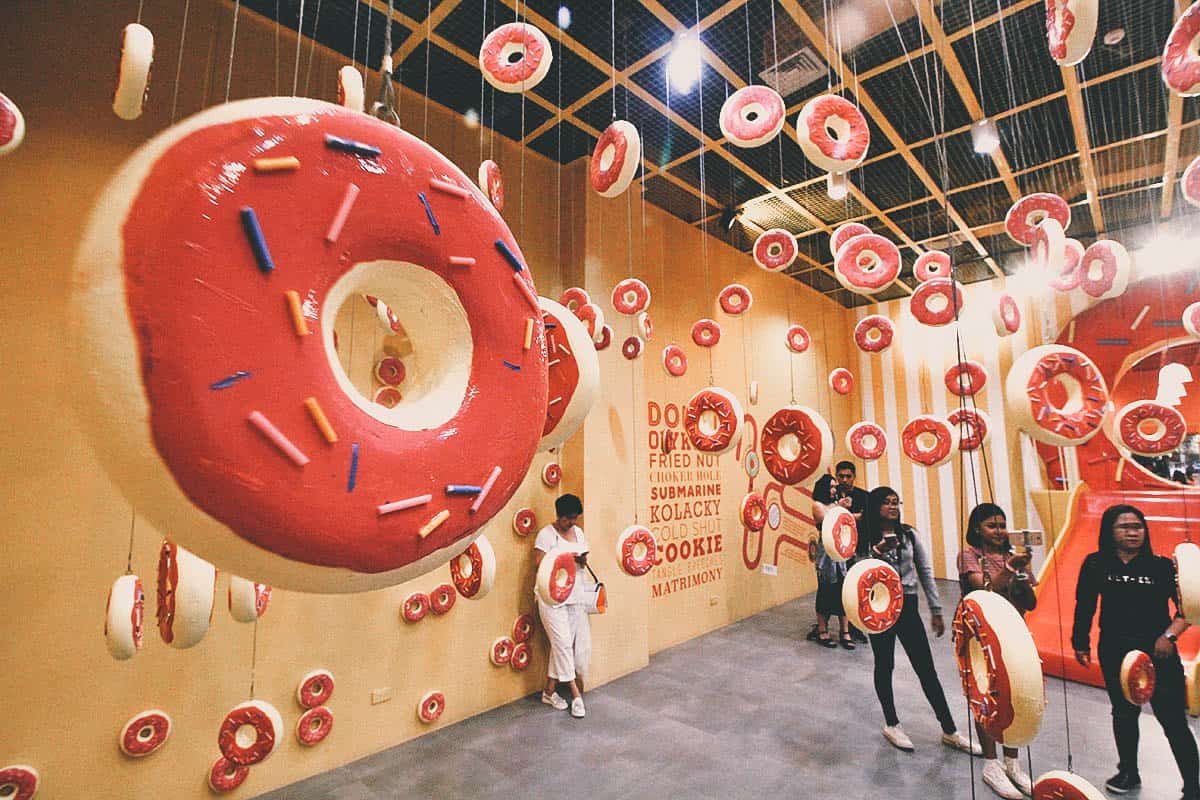 Image Credit: willflyforfood.net
4) Wonderfood Museum (Penang, Malaysia)
Can you imagine witnessing some of your favourite food in a larger-than-life display? Well, that's what you will see upon visiting Penang's Wonderfood Museum. They primarily exhibit Malaysian dishes with the likes of oversized giant food replicas such as asam laksa, char kuey teow and cendol. Wonderfood Museum consists of three zones in total including the aforementioned section under the Wow Zone. As for the rest, Info Zone showcases famous local street food and delicacies while the Education Zone focuses on public awareness related to food choices. Open daily from 9 am to 6 pm, you can locate Wonderfood Museum at 49, Lebuh Pantai in Georgetown.
Image Credit: @Wonderfoodmuseum
5) Museum Kimchikan (Seoul, South Korea)
Love Korean food? If your next overseas visit happens to be South Korea, don't forget to make a stop at Seoul's Museum Kimchikan. The museum, which made its debut in 1986, mainly exhibits kimchi and kimjang (gimjang). Not only you get to experience an in-depth knowledge of this quintessential Korean staple but also how it was made. And over the course of the tour, you get to taste different types of kimchi as well!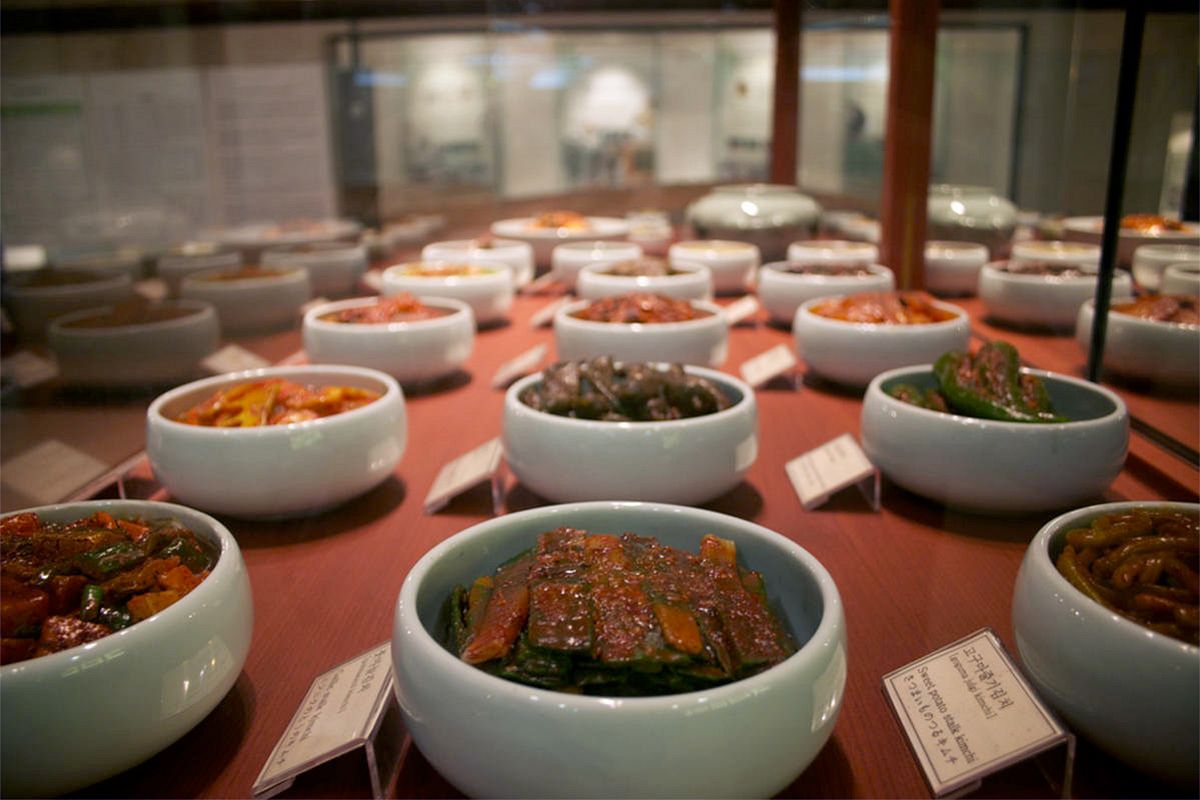 Image Credit: urbanistnetwork.com
6) Teng Feng Fish Ball Museum (Taipei, Taiwan)
Believe it or not, there is actually a museum dedicated to fish balls. And you can locate it in Taipei, Taiwan. Founded in 2004, Teng Feng (Deng Feng) Fish Ball Museum consists of two exhibition halls, offering every related aspect from the making of fish balls to the manufacturing process.
Image Credit: atlasobscura.com
7) Mayo Terrace (Tokyo, Japan)
Fans of Kewpie's famous Japanese mayo might want to check out this museum in Tokyo, Japan. During the tour, you get to learn every step of the process on how the mayo is made as well as its history. Expect other related exhibits along with free samples at the end of the tour. You can also purchase your favourite Kewpie product(s) at their gift store. If you plan to visit someday, you are required to make a reservation in advance.
Image Credit: goodlucktripjapan.com
8) Tteok Museum (Seoul, South Korea)
The word "tteok" refers to rice cakes, one of the most popular Korean foods. This museum specially dedicated to the particular food, exhibiting 50 different types of tteok as well as related kitchen utensils and items. The museum even provides classes for those who are keen to learn how to make tteok.
Image Credit: english.visitseoul.net
For something a little closer to home, check out our Food & Beverage + Ingredients category!
---
---