10 Honeymoon Destinations In Malaysia To Start Off Married Life
By Yiing Zhi - September 25, 2020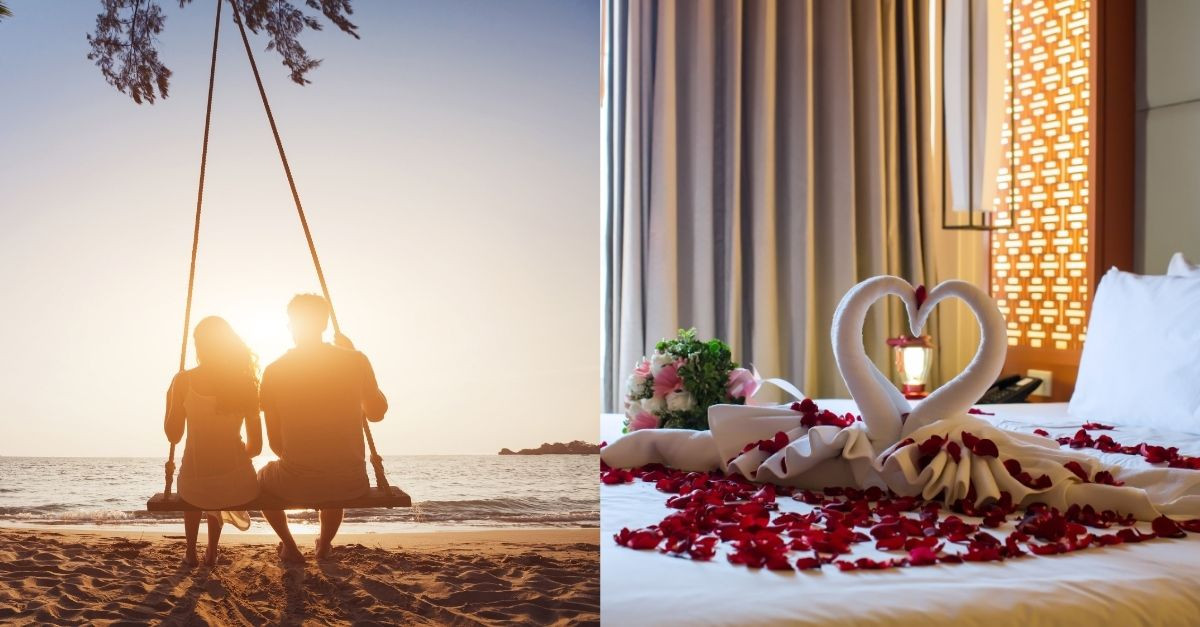 Sure, there are plenty, plenty, of international honeymoon destinations out there that are alluring and seemingly perfect, but did you know that locally, in Malaysia, we have our very own honeymoon destinations as well? It all depends on what you're looking for, but we believe that there's something for everyone right here at home! Without further ado, let's check out these 10 honeymoon destinations we've compiled!
Honeymoon Destinations In Malaysia, Let's Go!
---
1) Sipadan-Mabul Islands, Sabah
Killing two birds with one stone, this is. Sabah itself actuallly has plenty of islands featuring crystal clear waters that are out of this world, but Sipadan is one of the most well-known ones. While at Sipadan, you can also easily cross over to Mabul Island, both of which are excellent scuba diving spots if you're into that sort of thing. Otherwise, simply book a stay at either island, and enjoy all the views the surroundings have to offer -- you won't regret it and we'll let the picture do the talking!
Image Credit: adventoro.com
2) Penang
Yes, it's another island because Malaysia is abundantly blessed with them! At Penang, you can head down to the beach, of course, but people mostly visit Penang for a gastronomic and cultural adventure. There's plenty of local eats here, ranging from char kuay teow, prawn noodles, laksa, cendol and so much more. Georgetown is where to go for heritage buildings, there's the Kek Lok Si and Snake temples, Penang Hill and plenty of cafes and bars for those foodie couples.
Image Credit: thecrazytourist.com
Look good and feel good at these Best Facial Centres, Hair Salons and Spa & Wellness Centres in Penang!
More food adventures at these Best Nyonya Restaurants, Places for Desserts and Roti Canai in Penang!
3) Kuala Lumpur
The pumping heart of Peninsula Malaysia, Kuala Lumpur is where you have it all. A bustling city centre, the nightlife here is abundant, as are shopping malls and luxurious stays, as well as plenty of food to eat and streets to discover. Visit the iconic Petronas Twin Towers and/or KL Tower, and hop from rooftop bar to rooftop bar. There's also a Chinatown here, and be sure to drop by the malls for various shopping experiences at each! As the city centre, going places is super convenient as well!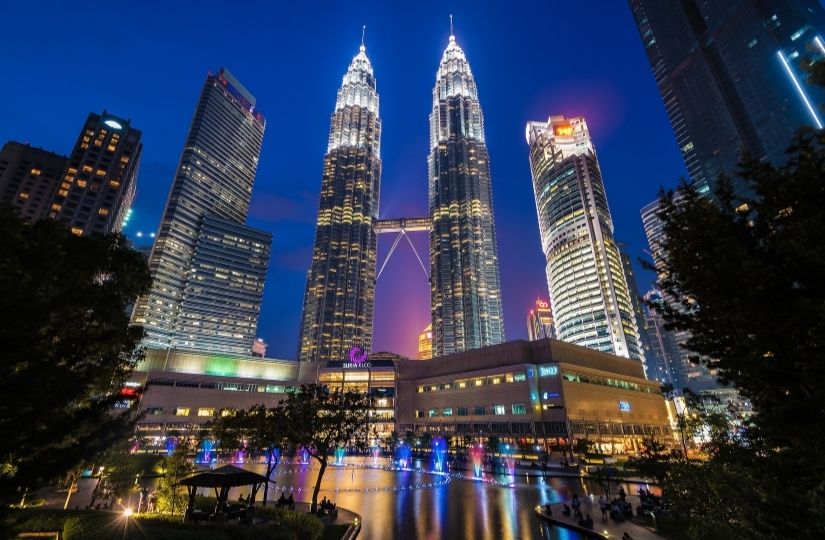 Stay at Hotels with an Infinity Pool, or a Staycation Destination!
Shop for some batik, or book yourself a yoga session at one of these Best Yoga Studios in KL & Selangor!
Eat your way through KL, whether banana leaf rice, Chinese tea, nasi lemak, or afternoon tea!
4) Mulu National Park, Sarawak
An unconventinal choice, but a worthy one nevertheless. Mulu National Park is an UNESCO World Heritage Site, famous for its limestone formations and its mountains and caves. In fact, Deer Cave there is the largest cave passage in the world. Nature-lovers or limestone-enthusiasts will definitely love exploring the caves or trekking through the park. The summit of Mulu Mountain (Gunung Mulu) yields spectacular sights, making the hike 100% worth it.
Image Credit: mulupark.com
5) Malacca
Looking for a historical city steeped with culture? Malacca is the place for you! Yes, we know most Malaysians love to nip away to Malacca for the weekend or during the holidays, but most often we're there to eat. For your honeymoon, why not slow things down a little and really see what Malacca has to offer, especially in terms of its unique Peranakan culture? There's the A Famosa fort (okay, you might have been there), as well as other temples and museums you can visit and really take in the sights. You can also go on a river cruise along the Melaka River!
Image Credit: trailsofindochina.com
Eat: Best Cendol in Malacca, Best Nyonya Restaurants in Malacca, Best Restaurants for Chicken Rice Ball in Malacca
6) Langkawi Island, Kedah
Otherwise known as the "Jewel of Kedah", Langkawi basically has everything. Shopping and booze? Langkawi is duty-free. Beaches? Check. Water sports? Check. Mangrove swamp cruise and eagle watching? Check. Waterfalls? Check. Cable car? Check. Aquarium? Check. Look, the point is, there's plenty to see and do in Langkawi, with its archipelago of 100 islands. You'll be on Langkawi itself, but check out island hopping and you'll be able to travel on the water, gliding from island to island! A beach bum's dream!

Image Credit: sumfinity.com
7) Cameron Highlands, Pahang
For a change of scenery from the beaches, why not consider Cameron Highlands? Located slightly higher up (it is the highlands after all), temperatures will be slightly cooler here, and you can enjoy a totally laidback honeymoon. It's all about nature there, as you can visit the Boh Tea Plantation, the lavender farm, the butterfly farm, the strawberry farm... if you're both tea-lovers, we imagine just sitting at the terrace drinking cups of tea looking at the greenery will be an amazing enough experience! Looking for something more? You can also go hiking there, or head over to Genting Highlands, the hub of entertainment there.
Image Credit: thecrazytourist.com
8) Ipoh, Perak
A little town in Perak, Ipoh retains its old-school charms with heritage buildings and lanes, as well as its attraction of local food, such as chicken rice, tau fu fa and traditional biscuits. In Ipoh, you can visit the Banjaran Hot Springs, or drop by the Lost World of Tambun for a fun-filled day. There are also temples and caves in which you can visit, but mostly take a walk around the town centre to admiring the yesteryear architecture, and then duck into one of those hipster cafes to cool off! Psst, also try their white coffee!
Image Credit: theculturetrip.com
Stay at: Best Boutique Hotels in Ipoh
More food: Best Biscuit Shops in Ipoh, Best Tau Fu Fa in Ipoh
9) Kota Kinabalu, Sabah
The capital city of Sabah, Kota Kinabalu, fondly and conveniently referred to as KK, is a pretty exciting city. As you may already know, it is home to the majestic Mount Kinabalu, so enthusiasts can take a hike up this mountain. Mount Kinabalu is within Kinabalu National Park, so even if you're not up to the task of scaling the mountain, you can opt for other activities instead. If you can't get enough of the water, you have a few options: river cruising, white water rafting, sea kayaking, visit Tanjung Aru beach and island hopping in Tunku Abdul Rahman Marine Park just to name some. Mount Kinabalu is also relatively near to Kundasang, where you can visit the Desa Dairy Farm, dubbed as "Little New Zealand".
Image Credit: thefamilyfreestylers.com
10) Cherating, Pahang
Cherating is located on the east coast of Peninsula Malaysia, and it's primarily known as a beachy area. Popular, well-known resort Club Med has set food there in the form of Club Med Cherating, so that's your accommodation settled in case you were worried. As for what to do there, Cherating Beach itself is a hit, but there's a bonus: you can visit the Cherating Turtle Sanctuary. Pop over to Cherating Village, where you can take part in workshops for traditional textiles and handicrafts. There's also the Charah Caves nearby, if you're up for some exploring!
Image Credit: blog.traveloka.com
And that's all we have so far for honeymoon destinations in Malaysia! Who else has gone on a local honeymoon? What or where else do you recommend? Let us know in the comments below!