6 Noodle Places To Order Sarawak Kolo Mee in Klang Valley
By Casey Chong - August 04, 2021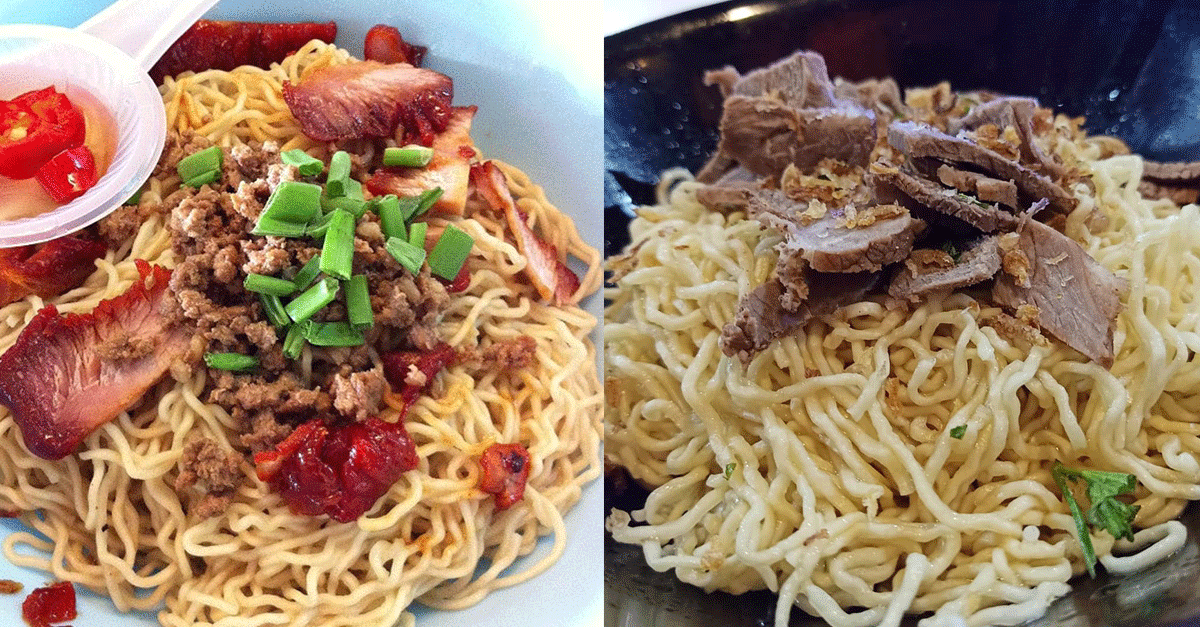 There are times that a simple dish is more than enough to satisfy one's craving. And no, we are talking about a bowl of piping-hot Maggi curry (even though that sounds delicious too) but rather one of the most popular noodle dishes from Sarawak known as kolo or kolok mee. Made from egg noodles that are thinner in their size and has a springy texture, a bowl of kolo mee usually comes with essential add-ons like minced pork, char siew slices and chopped spring onions. Kolo mee is typically served dry but you can find soup versions in some places. So, if you happen to fancy them for lunch or dinner, here are 6 Noodle Places To Order Sarawak Kolo Mee in Klang Valley.
Sarawak Kolo Mee in Klang Valley
---
1) Restoran New Twenty Twenty @ Pandan Indah
This corner-lot Chinese restaurant in the bustling Pandan Indah neighbourhood houses a few stalls selling familiar dishes like chicken rice, economy mixed rice and char kuey teow. Then, there's a stall famous for Sarawak Laksa and of course, the signature kolo mee a.k.a. Kuching Kolok Mee. The thin, yet springy yellow noodles are flash-boiled and later topped with savoury bites that include minced meat, lean char siew slices and some chopped spring onions. It's a simple but satisfying combo that pairs well with a side serving of pickled red chillies.
Address: 26, Jalan Pandan Indah 4/6, Pandan Indah, 55100 Kuala Lumpur.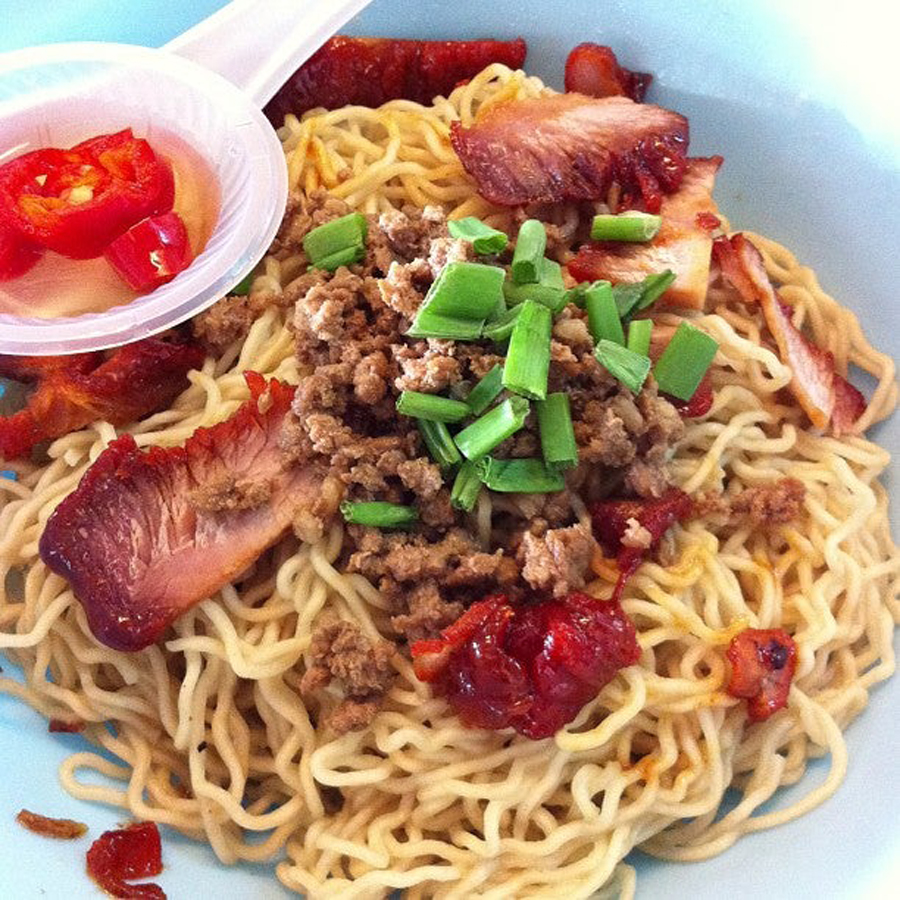 Image Credit: @tuniecvenus
Face to Face Noodle House needs no introduction, particularly for those who love to enjoy Sarawak kolo mee. They have several branches in KL and Selangor alone ranging from Pandan Indah to Pudu, Taman Desa and Ara Damansara. Their signature Sarawak noodles are available in dry and soup versions, where the former has four types to choose from (Traditional, Dark Soy Sauce & Chili Sauce, Dark Soy Sauce or Chili Sauce). Their Traditional Sarawak Noodles are easily the best among them all, where you can savour its original taste that combines thin and chewy noodles topped with minced pork, thinly-sliced char siew, chopped spring onions and meatballs.
Address: Click here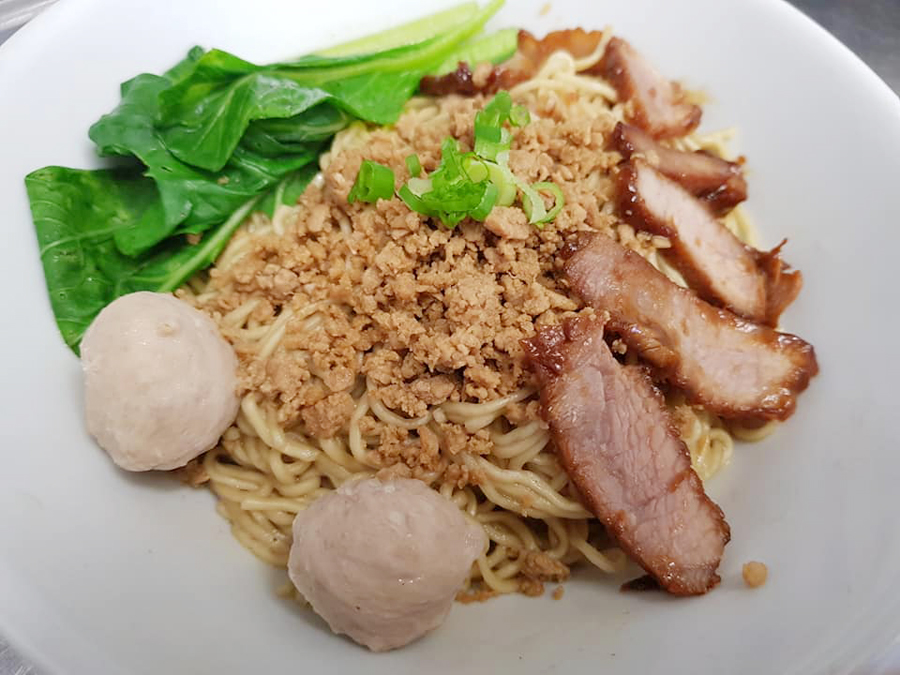 Image Credit: @facetofacesunway
Located at Desa Aman Puri in Kepong, Tiger Mama Noodle House may be famous for its authentic Sibu kampua mee (a must-try if you love noodles). But their Kuching kolo mee is no slouch either, offering a nice combo of slurp-worthy springy noodles with minced pork, char siew slices, fried shallots, pork lards and chopped spring onions. Best paired with their homemade sambal and pickled green chillies for an added spicy kick.
Address: No. 3, 17A, Jalan Desa 2/2, Desa Aman Puri, 52100 Kuala Lumpur.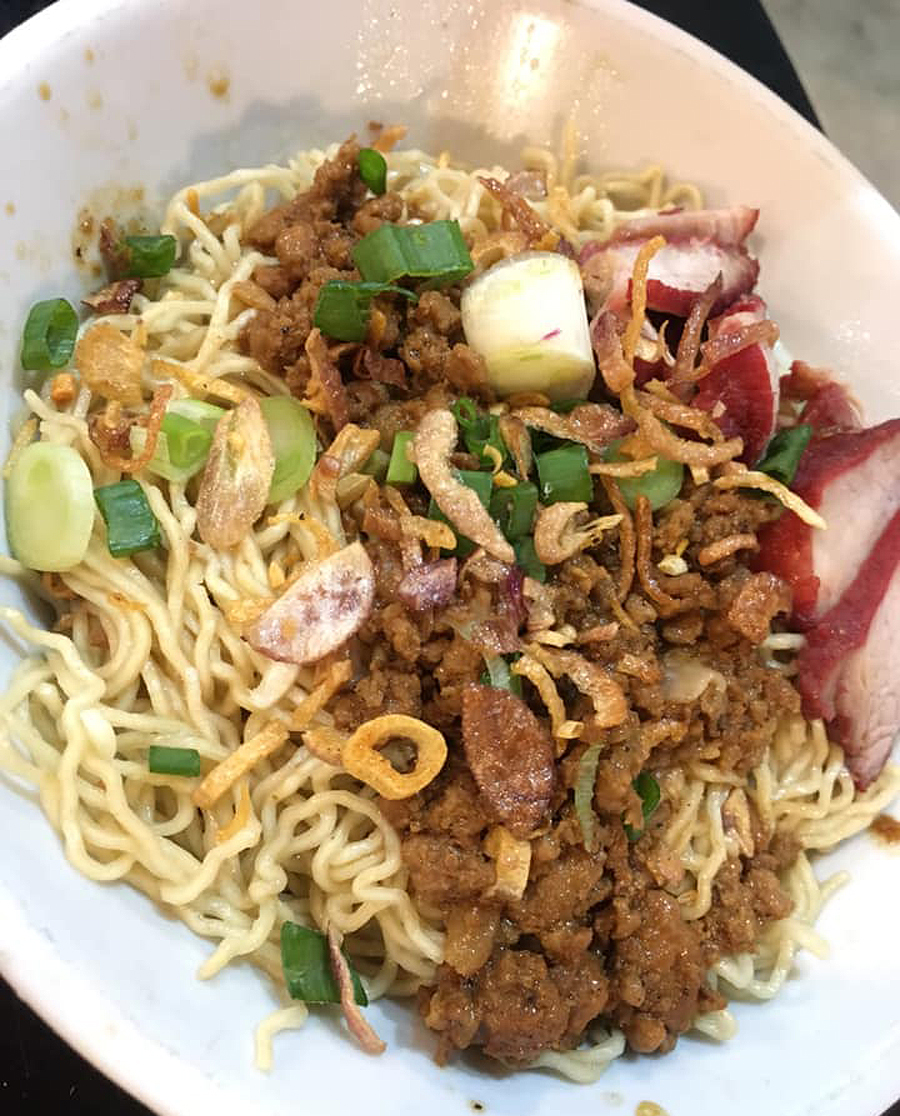 Image Credit: @Salt-N-Pepper
Here is where you can find the halal version of Sarawak kolo mee at Restoran Dapur Sarawak near Jalan Pahang. You can opt for plain kolo mee or add-ons like chicken, beef or even prawn. If that's not enough, they also offer the best of both worlds -- Mee Kolok Special, where they combine a savoury mix of meat and prawns. Best paired with one of their refreshing signature drinks including Teh 'C' Special (3 Layer Tea) or First Lady (Ribena Susu Buah).
Address: No. 19, Jalan Sarikei, Off Jalan Pahang, Pekeliling, 53000 Kuala Lumpur.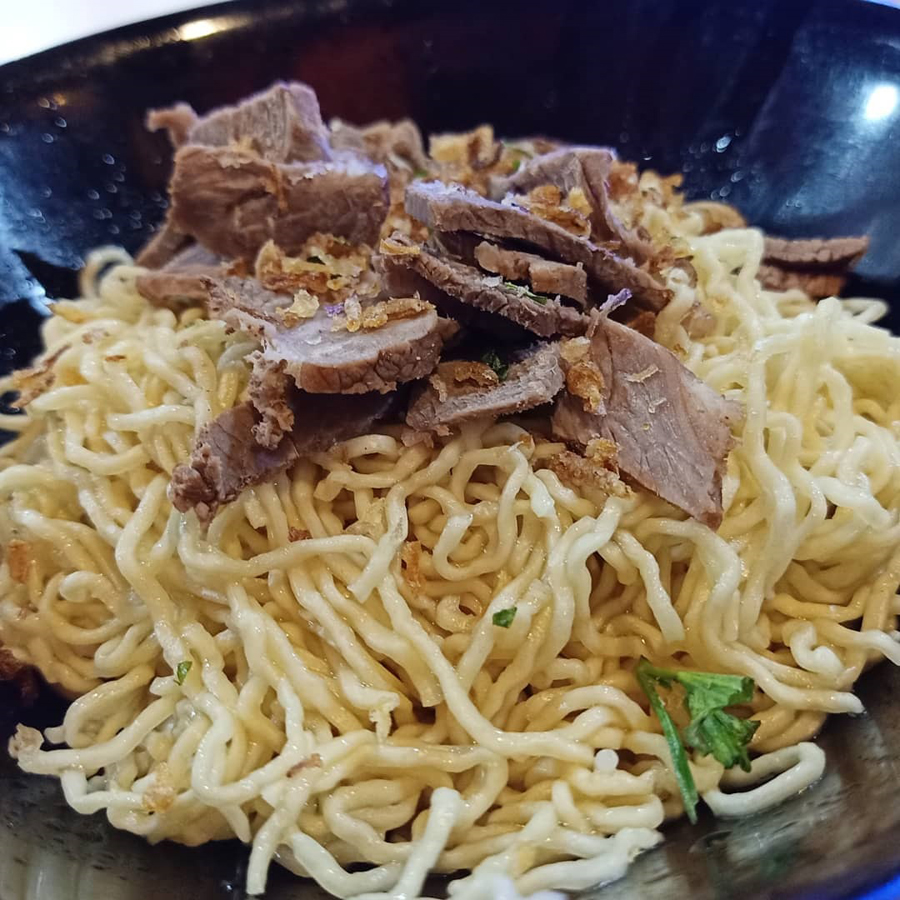 Image Credit: @rubydotmy
Hailing from Sarawak and operated by a three-sister team (Sharon, Emily and Sara), they are famous for serving authentic Sarawak comfort foods including Sarawak Laksa, Kek Lapis (layered cake) and of course, Kolok Mee. For the latter, they follow a recipe using only halal ingredients. They offer several variations such as Kolok Mee Merah Ayam, Kolok Mee Seafood and Kolok Mee Tomato Crispy.
Address: Cozy Cafe, 13A Saville@Kajang, Taman Sri Langat, 43000 Kajang, Selangor.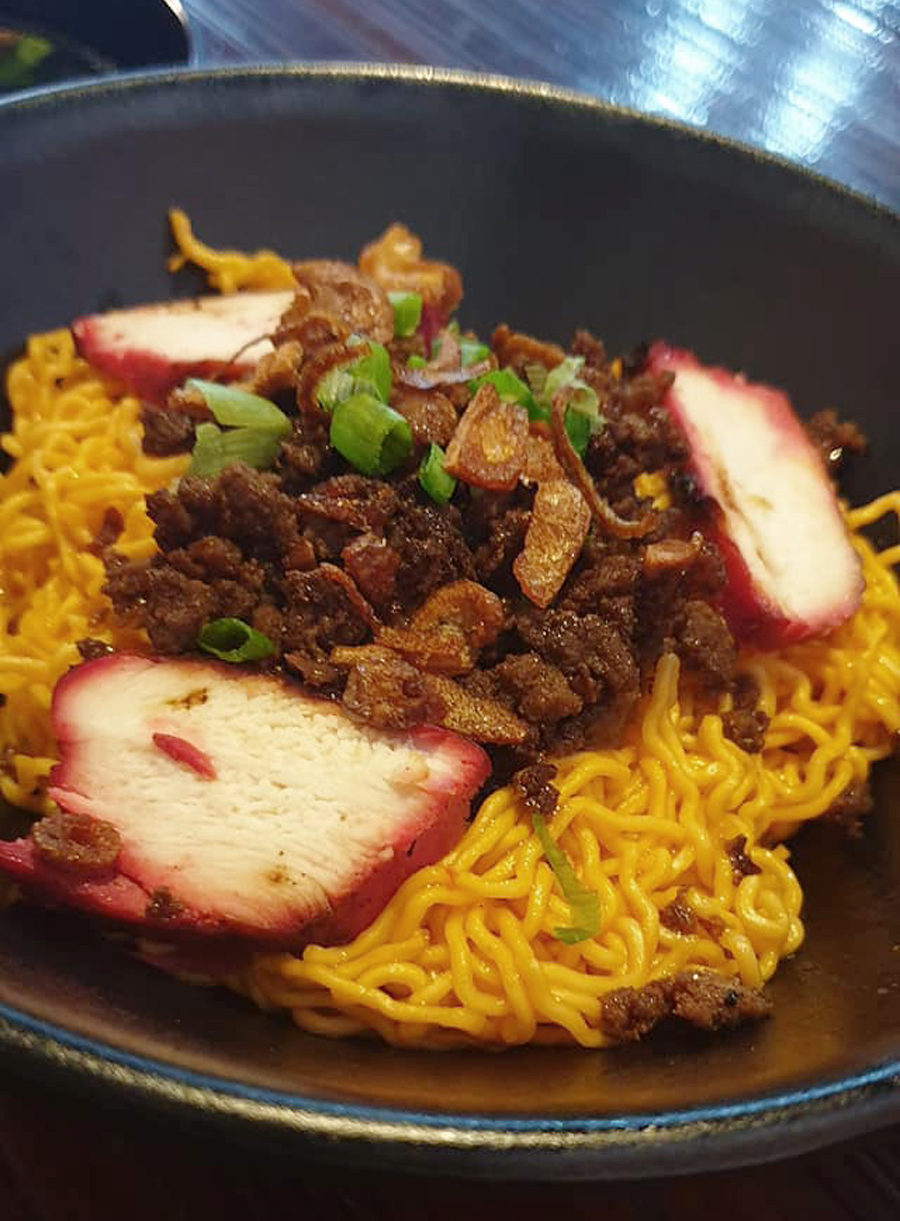 Image Credit: @sharonsarawaklaksa
Situated around 12 minutes of walk from MRT Mutiara Damansara, SALTed specialises in Sarawak dishes, offering old-school favourites like Sarawak Laksa, Mee Jawa and Belacan Beehoon. Of course, no Sarawak foods would be complete without Kolok Mee and they serve it with different meat (e.g. chicken mushroom, beef) or seafood options. Each bowl comes with a mix of springy thin noodles and assorted add-ons like fried shallots and chopped spring onions for some extra crunch.
Address: 30-1, Jalan PJU 7/16A, Mutiara Damansara, 47810 Petaling Jaya, Selangor.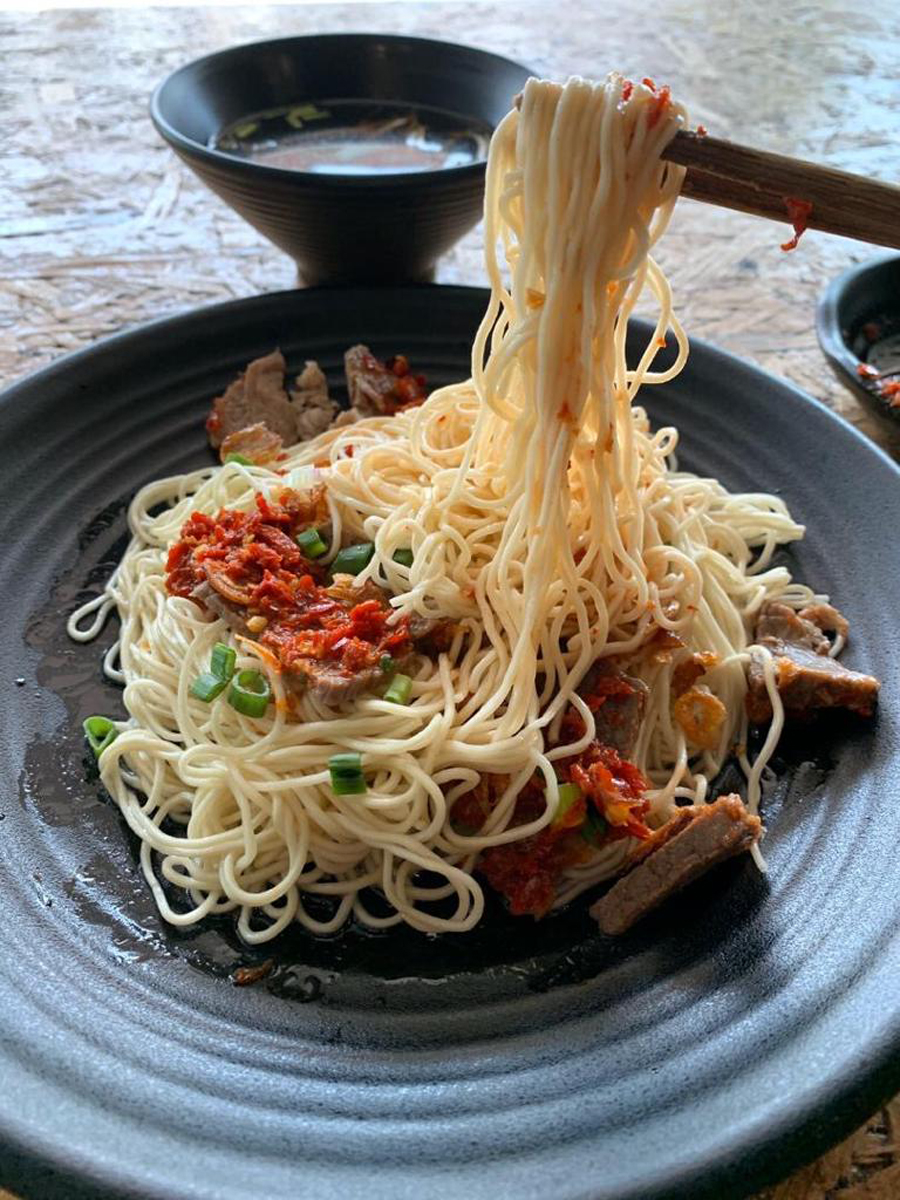 Image Credit: @SALTedSwk
---
---