10 Must-Visit Islands In Sabah Simply Because They're So Pretty
By Yiing Zhi - January 13, 2021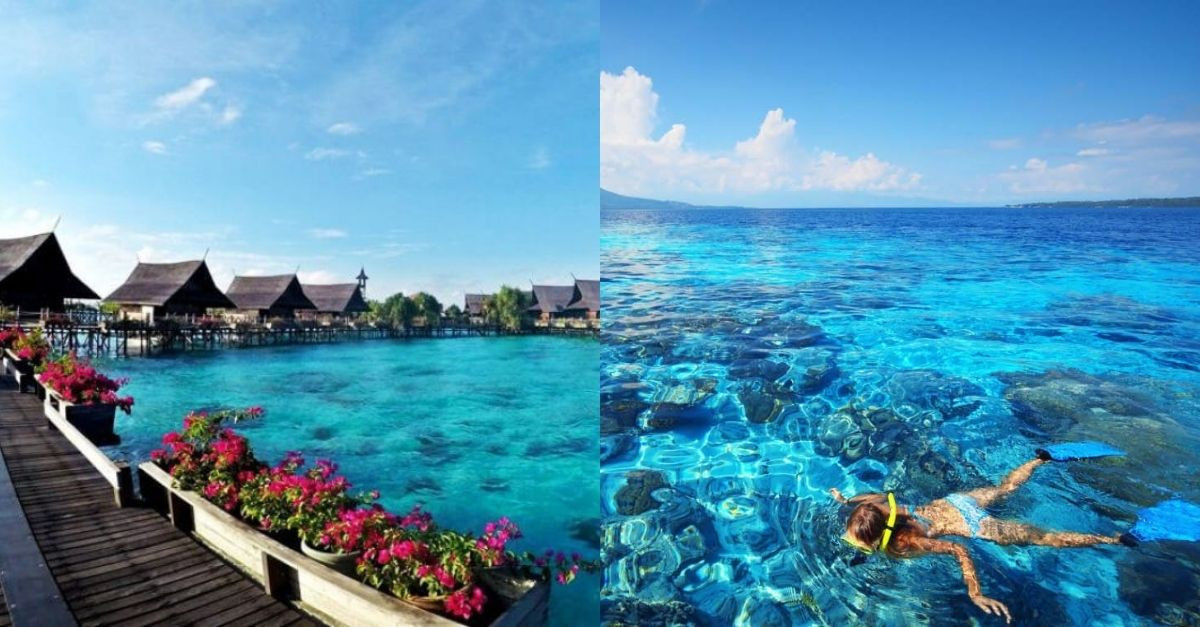 There are plenty of island destinations all over the world, but the good news is we don't have to travel far and wide just to experience island life. Our own country, Malaysia, has a host of islands perfect for getaways and vacations, ranging from Pulau Langkawi in Kedah to Pulau Rawa in Johor, but don't forget about East Malaysia as well, especially Sabah. Sabah has a multitude of islands to offer, and while not all of them are accessible especially for tourism, there are still plenty you can drop by and enjoy. So check it out, and be sure to check these islands off your list one by one!
Islands In Sabah To Visit
---
1) Lankayan
About an hour and a half's boat ride from Sandakan lies Lankayan, a small, jewel-shaped island. This island is relatively untouched, with lush vegetation ringed by a sandy, white beach. There's a resort you can stay at here, while the island itself is increasingly becoming a popular dive site, thanks to a variety of marine flora and fauna, as well as shipwrecks to check out!
Image Credit: bkiesandtours.com
2) Mantanani
Mantanani isn't a single island, but actually a group of three islands located northwest of Kota Belud. With a speedboat from the Kuala Abai jetty, you can get to these islands within approximately 55 minutes. The waters here are crystal-clear and turquoise, immediately painting a picture of perfect paradise. As such, you can simply lounge on the beach and enjoy the view, or go diving or snorkelling and explore the diverse marine life there!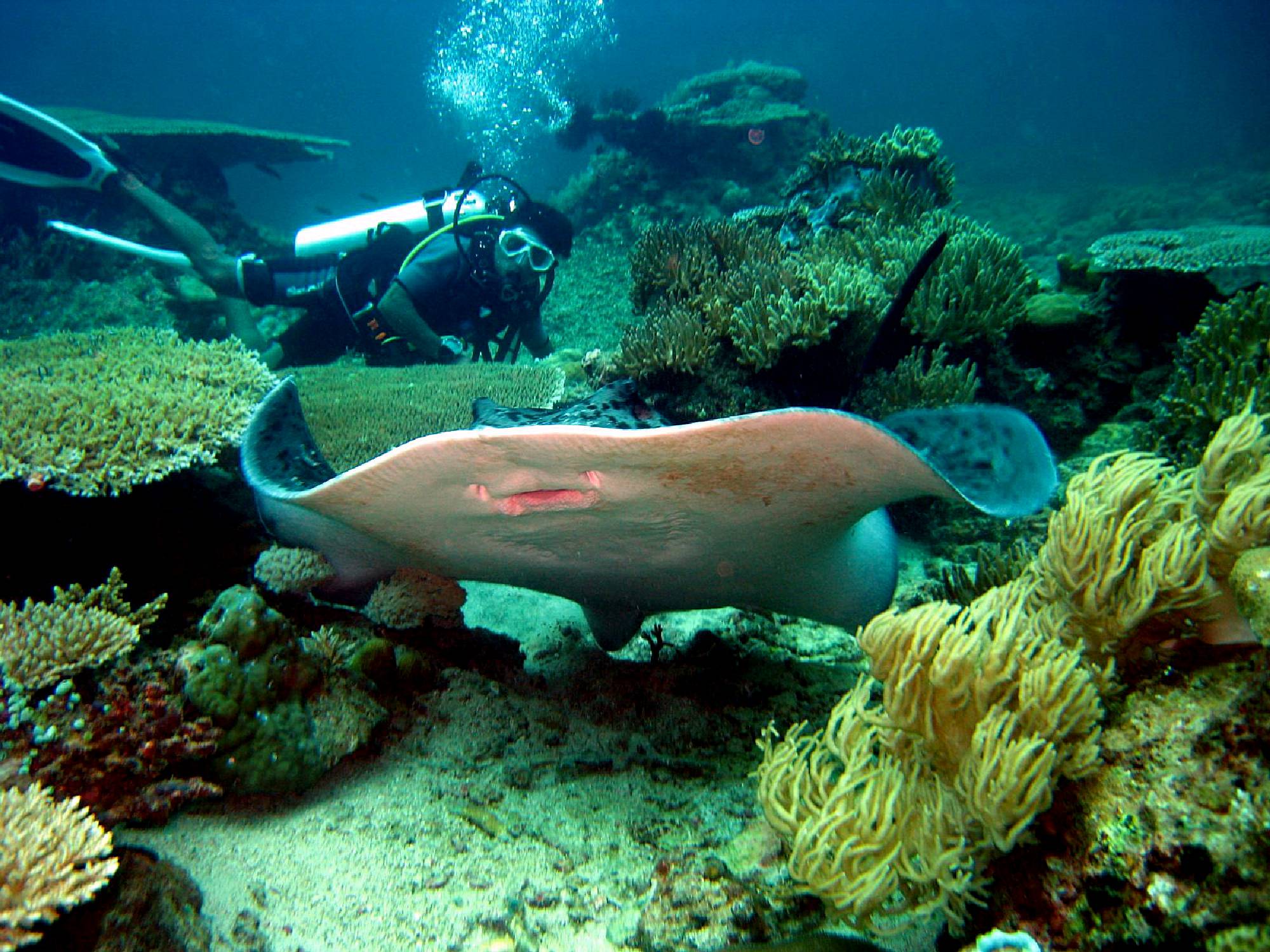 Image Credit: mantananiisland.com
3) Sipadan
Arguably the most well-known island of Sabah and a world-diving destination, Sipadan is no stranger to divers or beach-lovers alike, though of course, most visit to dive, seeing as it was voted as one of the top dive sites in the world. The waters at Sipadan offer stunning underwater visibility, and a variety of marine life, including green and hawksbill turtles.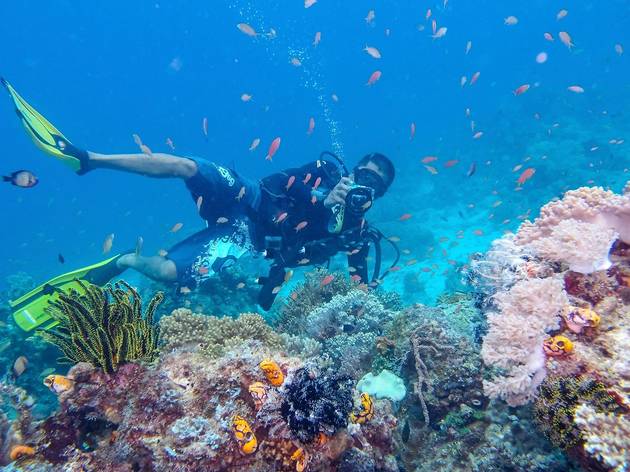 Image Credit: timeout.com
See also: Best Family-Friendly Resorts in Malaysia
4) Pom-Pom
There is no shortage of dive sites on the islands surrounding Sabah, and Pom-Pom island is no exception. The island is part of the coral triangle, where marine biodiversity is one of the highest, if not the highest, on the planet. It receives good weather all-year round, and is relatively secluded, making it an excellent spot to retreat and relax, and embark on yet another diving journey.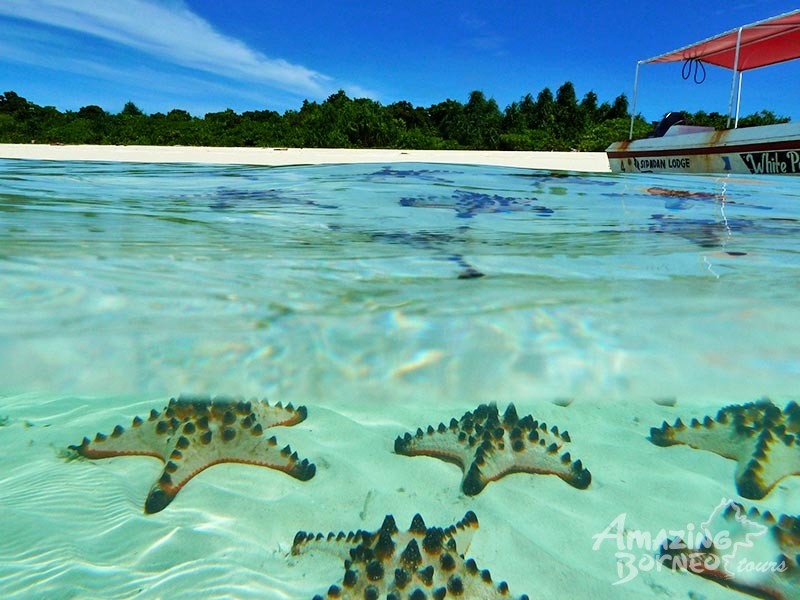 Image Credit: amazingborneo.com
5) Tiga
Tiga means "three", and this island is one of the youngest islands in Sabah, formed when an earthquake caused a volcanic eruption near borneo in 1897. You might recognise this island thanks to a TV show you may have watched: "Survivor". Yes, this island is the one featured on the popular TV show "Survivor", but besides its fame on TV, it is also well-known for its volcanic mud baths.
Image Credit: theculturetrip.com
6) Bohey Dulang
Bohey Dulang is the second-largest island among the Tun Sekaran Marine Park archipelago, and a haven for hikers, trekkers and birdwatchers. Many hike up to the peak at 353 metres just to enjoy the breathtaking view of the lagoon below, spread out at your feet like your very own sea. Bohey Dulang along with its neighbouring islands are actually all part of an extinct volcanic crater, now forming a beautiful lagoon.
Image Credit: malaymail.com
See also: Best Green Hotels in Malaysia
7) Mabul
Mabul is an island adjacent to Sipadan, and for some time it seemed to just be taking in visitors that overflowed from its sister island. However, Mabul is not without its own charms, being a quaint fishing village. Besides that, it is also known as one of the best muck-diving spots. If muck-diving isn't your thing, there's still plenty to enjoy, including the view, thanks to its clear, blue-green water.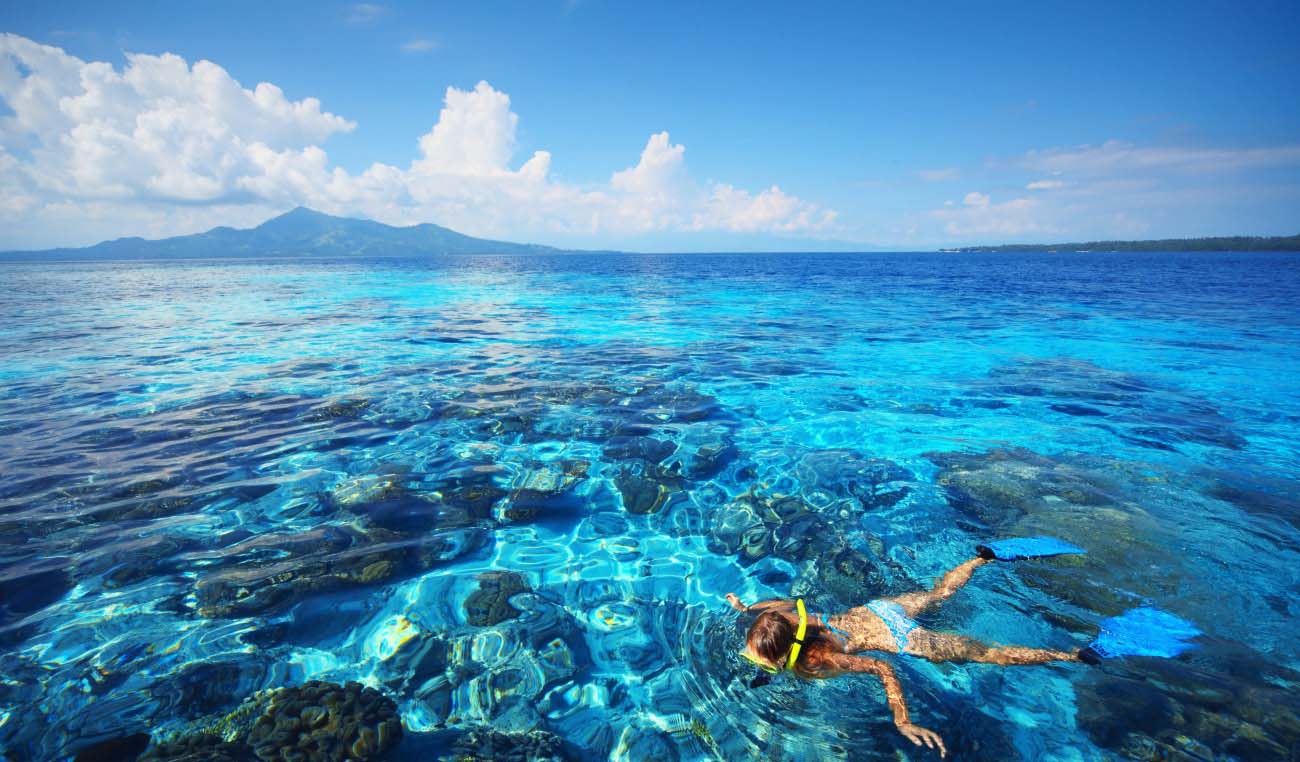 Image Credit: mabul.com
8) Mataking
Mataking is made up of two islands, Pulau Mataking Besar and Kecil, which just means big and small, literally. However, you don't have to swim or take a boat to hop between the islands, as they are connected by a sandbar, which means you can cross the sandbar to get from one island to another. As with many other islands on this list, snorkelling and diving is a given here!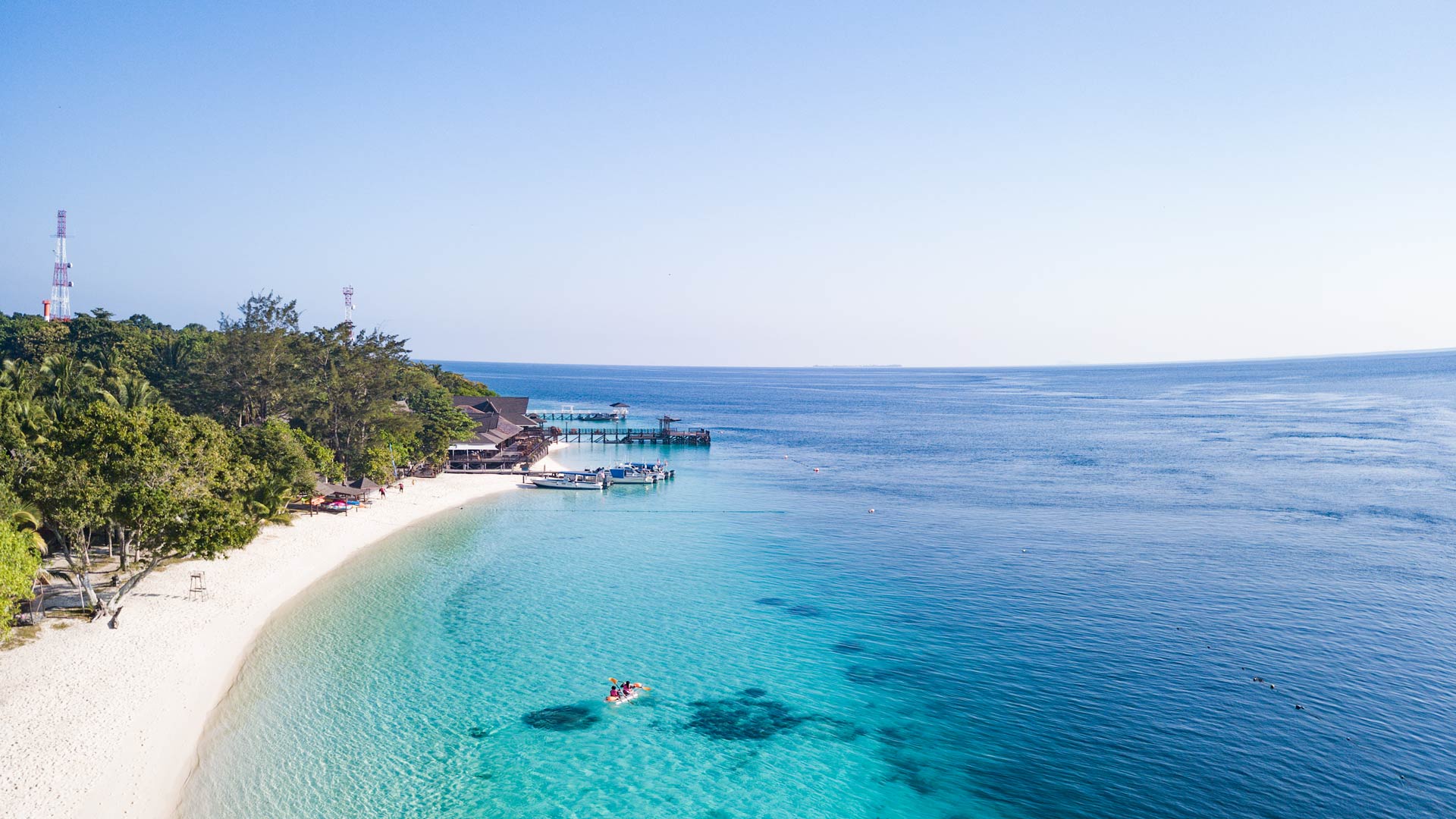 Image Credit: mataking.com
9) Kapalai
Kapalai, is not in the strictest sense, an island, but merely a sandbank due to erosion. However, together with Mabul, it's a popular gateway to Sipadan island, and there's a "floating" resort you can stay at here. That's not to say this is just a convenient accommodation spot, because you can also snorkel and dive right here at Kapalai. Thanks to its unique structure surrounded by light, clear waters, it is also a popular honeymoon destination.
Image Credit: scubahive.com
See also: Best Staycation Destinations in KL & Selangor
10) Sapi
Part of the Tunku Abdul Marine Park, Sapi is a mere 20-minute boat ride away from the capital of Sabah, Kota Kinabalu. Besides the normal beach/water activities that await you there, Sapi is also known for Coral Flyer, which is the longest zipline in the world. Sapi actually means "cow", named after its shape which resembles a cow's head, though some can't see how so. Best to check it out for yourself!
Image Credit: blog.traveloka.com
Or, eat at the Best Cafes in Kota Kinabalu!
---
---