Suit Up With Jason's Men Shop And Transform Yourself!
By Carilocal Team - September 24, 2020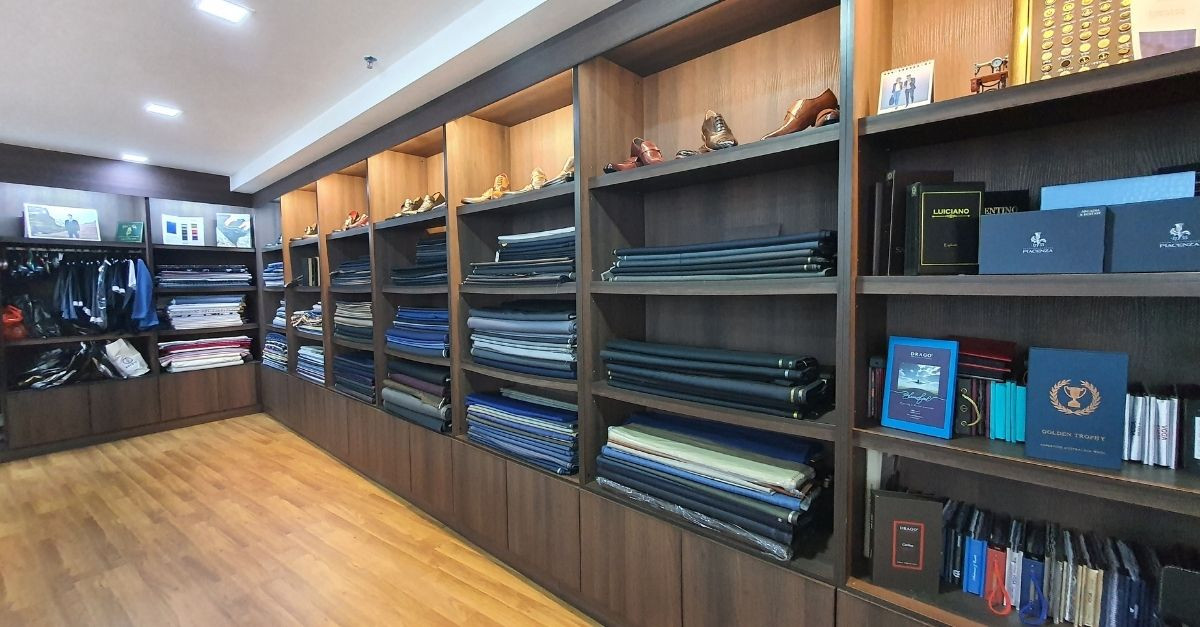 Clothing options today are widely varied, ranging from casual to formal and everything else in between. Certain occasions require certain types of clothing too, and to wear the wrong thing would be a fashion faux pas. Formal events especially would require one to dress up properly and look one's best! For the ladies, it's all about the gowns. For the gentlemen, a fitting, well-made suit is crucial for one to look dapper and bring his A-game. While you can obtain ready-to-buy suits, there's nothing that beats a tailor-made suit, where everything from the colour to number of buttons is customised just for you. The place to go? Jason's Men Shop, where we had a personal experience with them, and came out looking and feeling like a star. In the words of one Barney Stinson, "Suits are cool. Exhibit A." (See pictures below.)
---
Suiting Up With Jason's Men Shop
First Session
The first session is basically a breakdown, discussion and agreement of everything related to the suit. We first told Jason what type of suit we were looking for, as well as its purpose and usage. At Jason's Men Shop, there's a wide variety of choice from the type, colours, patterns, fit, materials etc. After discussing, we agreed on a single-piece suit for formal occasions, with a slim fit and the end of the trousers sitting right on the shoes. After that, we decided on the colour of the suit (blue), and the material to be used. For this suit, Jason recommended Lanificio di Calvino from Italy, and we went ahead with his recommendation. The basic structure of the suit agreed upon, we moved on to the details, including the number of buttons on the waist (two), the ends of sleeves (four) and the colour and pattern of the inside lining (blue with no pattern). If you prefer any additional details, special stitching or finishes, Jason's Men Shop can add them on for you as well, and they will also stitch your name on the inside pocket of the suit. Once everything was established and decided, they took a detailed measurement of the body in an upright standing position. That was the first session done!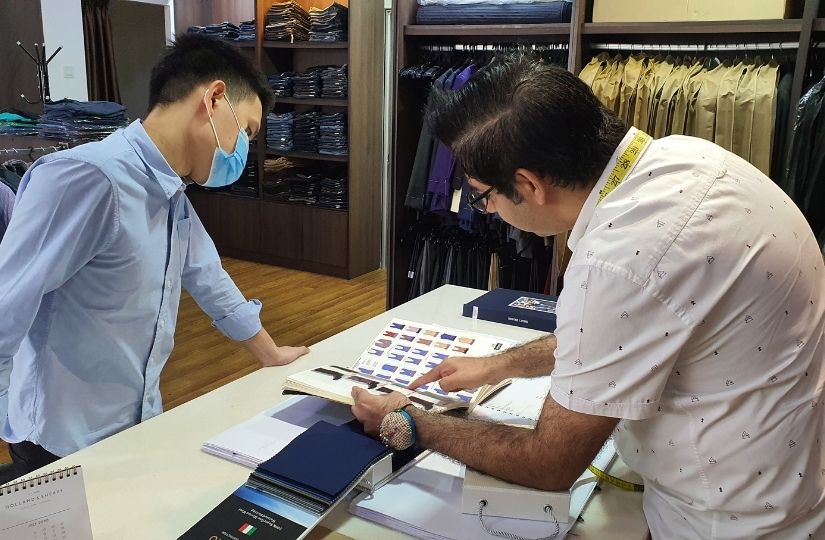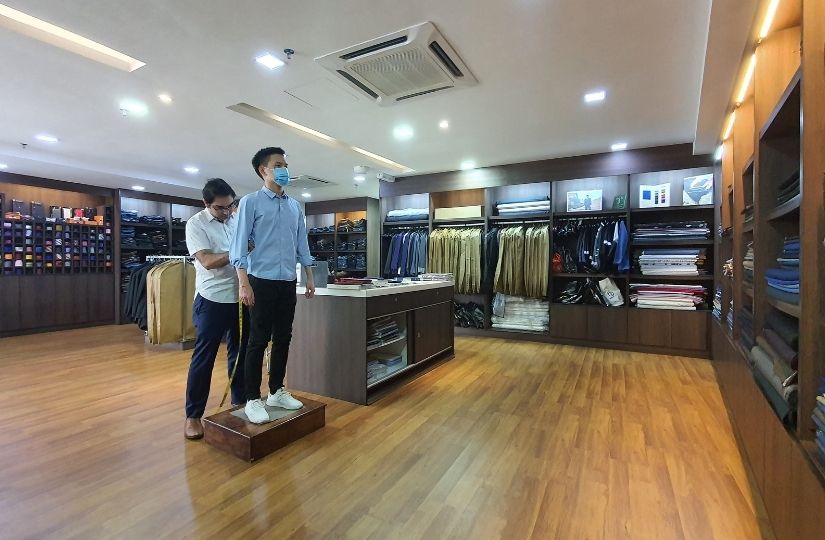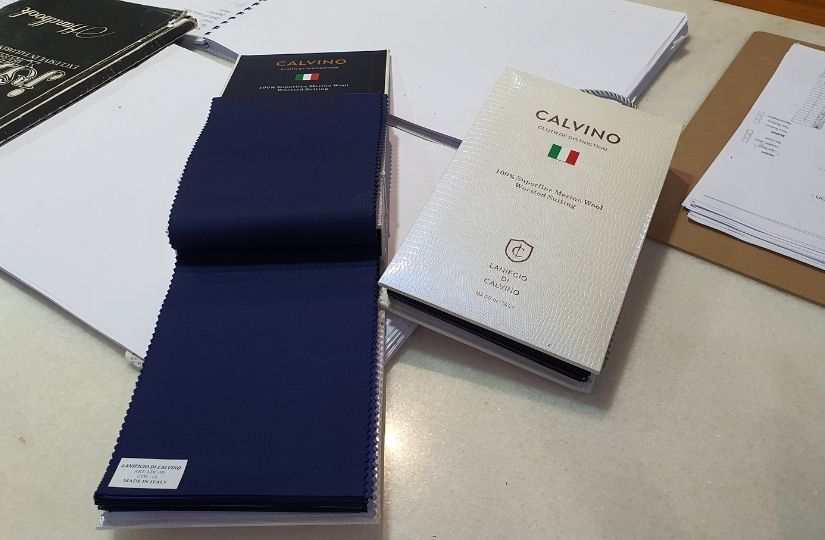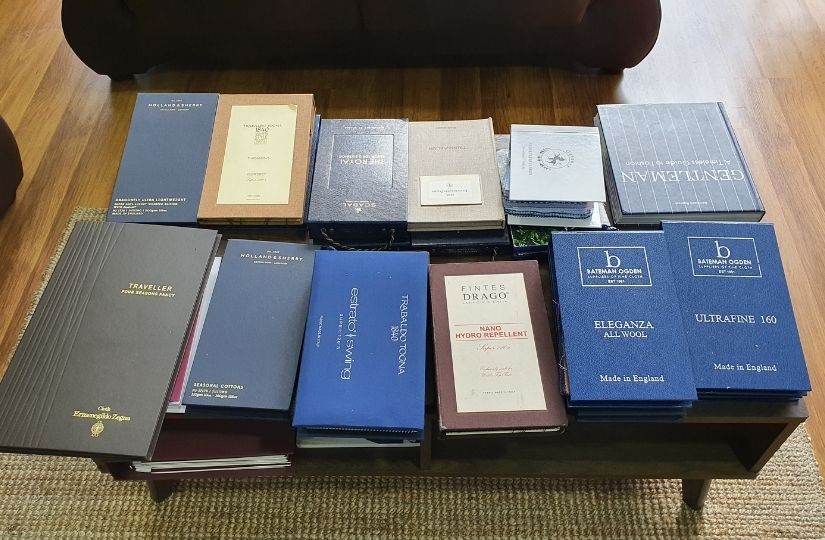 First Fitting
A month after the first session, the suit was ready for the first fitting. At this point, the suit was just a bare frame without the linings and the paddings. During this fitting, Jason's Men Shop checks for the suitability of the cut and fit, and determines if there are any changes required to improve the overall look and feel of the suit. For this suit, we added a half-inch to the waist of the trousers, but narrowed the cut of the trousers slightly. We also shortened the sleeves a little, and determined the position of the waist buttons. The first fitting was like a feedback session upon viewing and trying on the suit, and tweaking it so that the suit would fit you like a glove. Once the comments and feedback are noted, the fitting session is done, and they would proceed to altering the suit accordingly, before informing you to return for another fitting.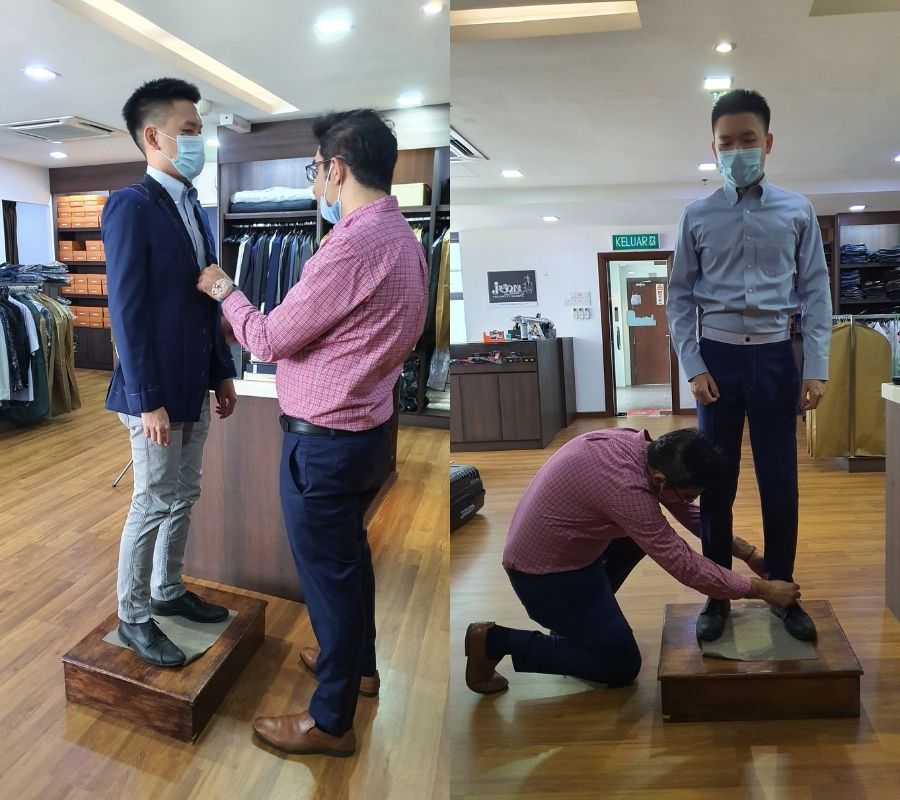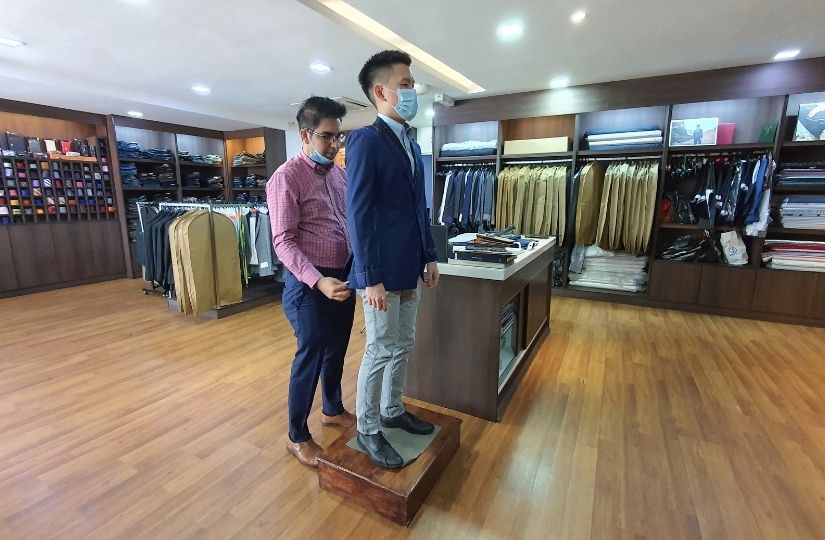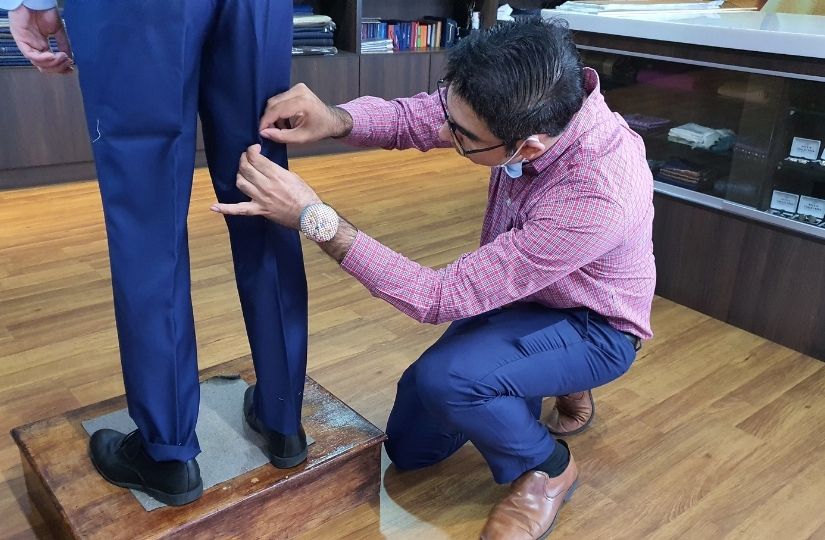 Final Fitting
This was our final fitting, as we were ecstatic with the suit and required no more changes to be made. And that's how easy it was to get a tailor-made suit that instantly boosted our confidence!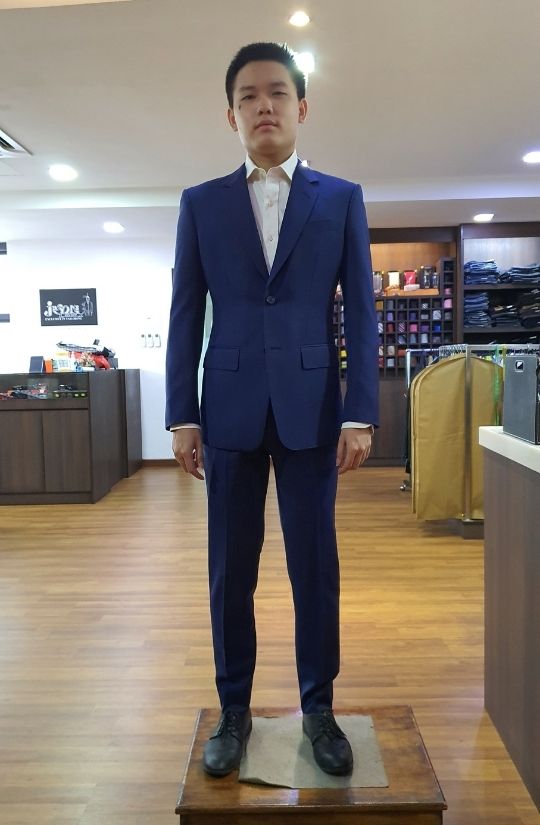 Other Comments:
We came away from the experience understanding that Jason's Men Shop aimed to tailor to the customers' taste as much as performing the tailoring job itself, which they excelled at professionally and with a great degree of accuracy. Suitable for both suit aficionados and greenhorns, Jason's Men Shop has the goods and expertise down to cater to everyone. An experienced customer that knows what he wants would be delighted to know that he can get exactly what he wants here. An inexperienced customer could be overwhelmed by the sheer variety, but this is where Jason's Men Shop comes in to provide valuable input and guide you to a suit which you will like and look good in. At Jason's Men Shop, every customer will be able to get that suit he likes, and look his best in. Personally, we were delighted with the end result of our formal suit. Furthermore, the suit is comfortable to wear, which is a major plus point. The cut of the suit also helped with confidence; feeling like we were standing more upright with an open chest and a good, straight posture.
Verdict
Jason's Men Shop is friendly, professional and knowledgeable. It's easy to speak your mind, and they provide feedback and expertise to guide you towards your ultimate suit. Each session was quick enough but not rushed, coming up to about 10 minutes for each session. (This, of course, also depends on your needs and wants.) Overall, the whole tailoring experience was smooth, easy and comfortable, and we're extremely glad we now have a professionally-made suit to call our own!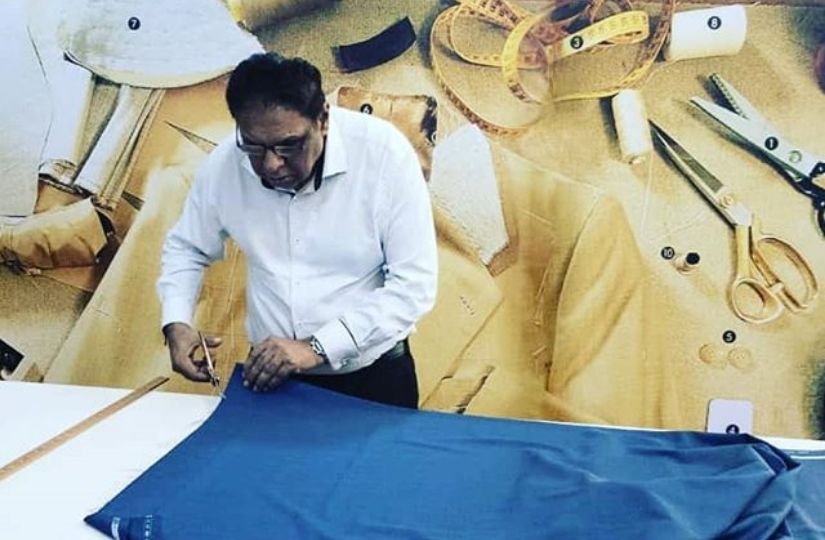 You can read more about Jason's Men Shop here, or head over to jasonsmenshop.com for your very own tailor-made suit!
---
---