10 Places For The Best Cake In KL & Selangor
By Yiing Zhi - October 02, 2020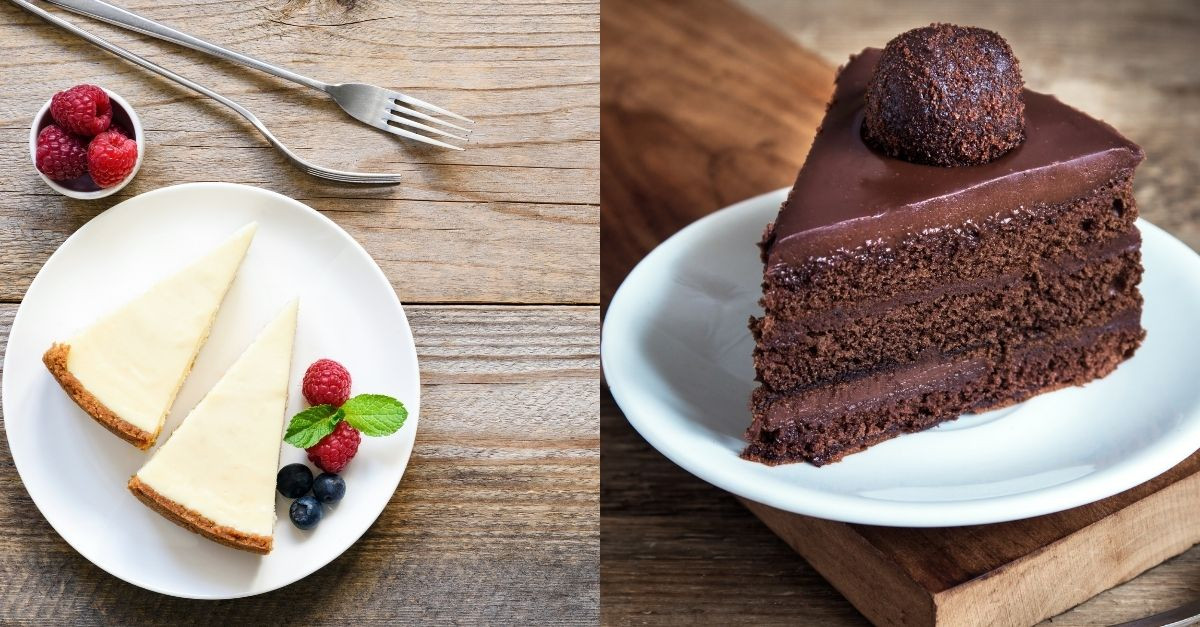 Cakes are a great gift indeed. Not only are they suitable for any occasion; whether eating a slice for fun, or customising one for a wedding or special occasion, but they are also versatile enough to encompass many flavours and types. We mean, you name it, it probably can be made into a cake. Think about it. There's fruit cake, chocolate cake, cheesecake, sponge cake, butter cake, crepe cakes, and other cakes we couldn't possibly list down. Chances are, you're a cake fanatic too! If you just can't get enough of cake, you'd want to save this list in your search for the best cake in KL & Selangor. (Spoiler: we think there's no best best, but that's all the more reason to keep searching and eating!)
Where's the Best Cake in KL & Selangor?
---
1) Alexis Bistro
Alexis Bistro has been around since 1995, with a few branches located in the KL and Bangsar areas. Now a well-known establishment for good food, good wine and good music, Alexis Bistro serves an array of tasty cakes as well. Some of their cake selections include tiramisu, orange & almond, bittersweet chocolate, vanilla cake with raspberry buttercream and apple frangipane tart just to name a few. But do try their pavlova: a meringue base putting many others to shame topped with sinful cream and fresh berries!
Image Credit: Alexis Bistro's Website
The founder and baker behind Miss Shortcakes, Jessica Ting, is a cake baker extraordinaire, having graduated from the prestigious Le Cordon Bleu Culinary Institute in Sydney. Her cake creations are truly something to behold, but if you're looking for something simpler, you can also get them at her outlet in KL, or order online. Some of her sweet treats you can get include Vanilla Custard Donuts; Burnt Basque Cheesecake; White Chocolate Ganache with Raspberry Curd Donut; Coconut, Blueberry and Almond Tea Cake and Mango Passionfruit Cake just to name a few.
Image Credit: Miss Shortcakes Facebook Page
3) Tokyo Restaurant
Tokyo Restaurant is located on the fourth floor of Lot 10 Shopping Centre within Isetan, and it's popular as both a dining location and a go-to place for cheesecake. Their signature cheesecake, the 6th Avenue Cheese Cake, is rich yet frothy, accompanied by a dollop of cream - many have claimed that this is an ultimate match made in heaven. Besides the 6th Avenue Cheese Cake, you'll also be able to sample Yuri Match Cheese Cake, Tiramisu and Gateau Chocolat.
Image Credit: klfoodie.com
4) Just Heavenly
If the name doesn't give it away, we don't know what will! You can drop by Just Heavenly at Bangsar Shopping Centre, or order their cakes online and enjoy them right in the comfort of your own home. Their best-sellers include Carrot Walnut, Gluten-Free Red Velvet and Chocolate Fudge, though you can also get other cakes such as Choc & Cheese and Gluten-Free Black Velvet. So many cakes, so little time!
Image Credit: Just Heavenly's Website
5) Tray Cafe
Tray Cafe is located in Hartamas Shopping Centre, offering a wide range of delicacies from brunch to dessert. You can aso choose to sample their sandwiches, burgers, pastas and mains, some of which are delightfully infused with local flavours and food preferences. But enough with the food; we're here for the cakes! They have Tiramisu, Cheesecake, Red Velvet, Lemon/Orange/Sugee Slice, Layered Cakes and even Flourless Cakes just to name a few, but they also have Pavlova and tarts, as well as durian doughnuts!
Image Credit: Tray Cafe's Facebook Page
At time of writing, Jalsyn Cakes has two outlets: one in Mont Kiara, and another in Bangsar at the busy Telawi area. Some of their cake offerings include Salted Caramel Chocolate Ganache Cake, Vanilla Bean Cheesecake, Earl Grey Chiffon Cake, Pavlova Cake and Honey Wholewheat Cake. Besides cakes, Jaslyn Cakes also bakes bread (which is also available for purchase), as well as cupcakes!
Image Credit: Jaslyn Cakes' Facebook Page
7) Cake Jalan Tiung
Cake Jalan Tiung has been baking and bringing cakes to happy customers since 2015, and currently they have two outlets, both in Shah Alam. Instead of dropping by, you can also choose to get their cakes delivered right to your home. Look forward to Salted Caramel & Choc, Mangga Mika, Victoria Sandwich Cake, as well as Sea Salt & Choc Brownies and Sirap Limau Meringue just to name a few. They also sell pastries and bread, if you're looking for those!
Image Credit: Cake Jalan Tiung's Facebook Page
8) Souka
You can locate Souka at SS15, Subang Jaya, or at Taman Tun Dr Ismail (TTDI). Their baked goods are varied and divided into a few categories: Cakes, Petite, Pie, Custom and Cookies. Check out their Hummingbird, Salted Caramel Vanilla, Orange Butter, Mint Oreo Chocolate and Lemon Poppyseed. They also serve other desserts such as creme brulee, profiteroles, cupcakes and scones!
Image Credit: klfoodie.com
Delectable by Su creates art from dessert, offering various sweet treats that are good to look at, and good to enjoy. Some of their creations include Tim Tam Chessecake, Bunny Praline Cheesecake, Praline Espresso Cake, Cookie Cake Combo and Floral Cakes. Besides cakes, you can also get cupcakes, cookies, candies, tarts and brownies as well. They have two outlets: The Gardens Mall, and Glasshouse at Seputeh.
Image Credit: Delectable by Su's Facebook Page
10) Rekindle
Rekindle is a cafe that serves many, many cakes, best paired with either coffee or tea, or one of their special drink concoctions. Food-wise, they serve very little else, but we're here to rave about their cakes. Their cake selections include Rekindle Cheesecake, Burnt Cheesecake, Mille Crepe Cakes, Red Velvet and Salted Caramel Chocoalte just to name a few. They also have a weekend-special cake: the Strawberry Watermelon Cake. Visit them at SS2 or Damansara Uptown!
Image Credit: Rekindle SS2's Facebook Page
Can't get enough of cakes? Check out our list of Best Cake Bakers in KL & Selangor!
---
---