8 Couple Spas In KL & Selangor To Bond With Your Partner
By Yiing Zhi - November 18, 2020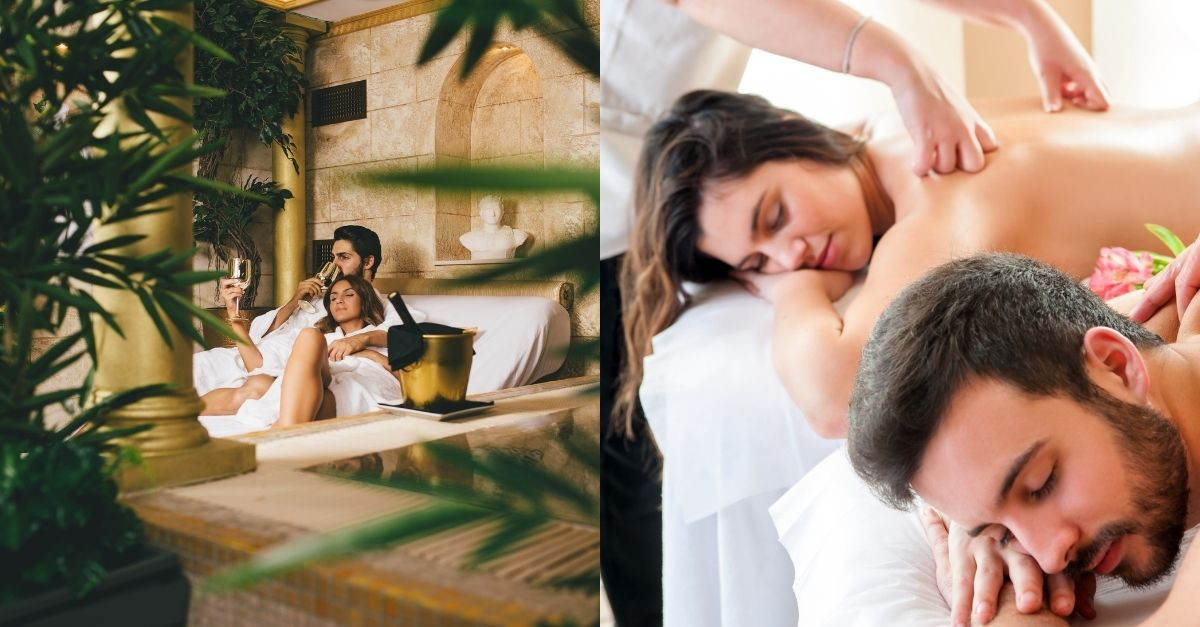 Many people's idea of relaxing includes going for a spa treatment, and we second this opinion. After all, there's very little that can top being pampered from head to toe by another person, immersing in relaxing scents and sounds... except, of course, enjoying the experience with your partner! Not only is it a good way to get the both of you relaxed and rejuvenated, but it is also a great bonding opportunity as you'll be spending time together, get to talk about it, and perhaps continue the romantic adventure with a dinner afterwards! If you're looking for some couple spas where both you and your partner can enjoy together, here they are!
Note: At time of writing, due to the ongoing COVID-19 pandmeic, certain spas or outlets may be temporarily closed. Kindly get in touch with your preferred spa to verify that they are open!
Couple Spas In KL & Selangor For The Loved Up Couples
---
Banyan Tree Spa has a number of spa treatments you can choose from, of which their "Signatures" are also available for couples. Choose from the Master Therapist Experience, Royal Banyan, or Sense of Place - Malaysian Bliss, all of which are holistic treatments for complete physical, mental and spiritual renewal. Each session starts of with a foot bath, and also features a complimentary 30-minute Calm Time of refreshments and relaxation. What a way to relax with your partner!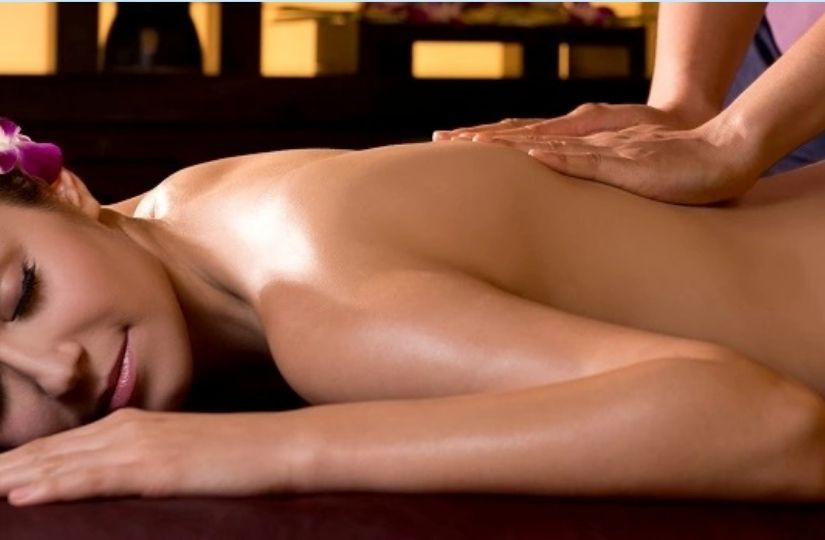 Image Credit: banyantreespa.com
Phone Number: +603 2113 1888
Email Address: [email protected]
Address: Banyan Tree Spa Kuala Lumpur 2 Jalan Conlay, 50450 Kuala Lumpur.
Hammam Spas is the first Moroccan version of the Turkish baths in Southeast Asia, having first established back in 2007. At Hammam Spas, they incorporate both beauty and wellness into their rituals, ensuring that you emerge refreshed and rejuvenated after their treatments. They have a few different spa packages available here, including the Sultana Hammam and My Favourite Concubine Hammam. The, there's the Royal Couple Hammam, specially designed so that you and your partner can experience a bathing experience like no other together.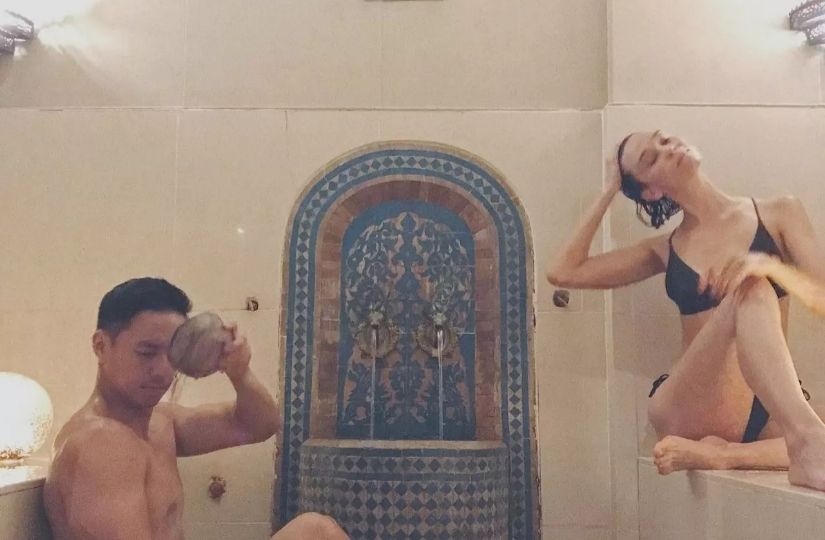 Image Credit: Hammam Spa's Facebook Page
Bangsar Branch: 3F7 & 3F8, Bangsar Village 2
Phone Number: +603 2282 2180
Publika Branch: Level 4G, Publika Shopping Gallery Mont Kiara
Phone Number: +603 6201 0881
Email Address: [email protected]
Think you'll be hungry after your visit if you're in Bangsar? Check out some must-try food in Bangsar!
Ozmosis Health & Day Spa is a luxurious one, as they have really thought about how to take care of one's well-being, offering a range of related services such as spa retreats, body massage and treatments, facial treatments, hands and feet care, and even traditional Chinese medicine! Included in the list of services is the Ozmosis Premium Couple Spa Retreat, which features pampering and treatments from head to toe, as well as a complimentary hi-tea rack with both savouries and dessert to enjoy after the session!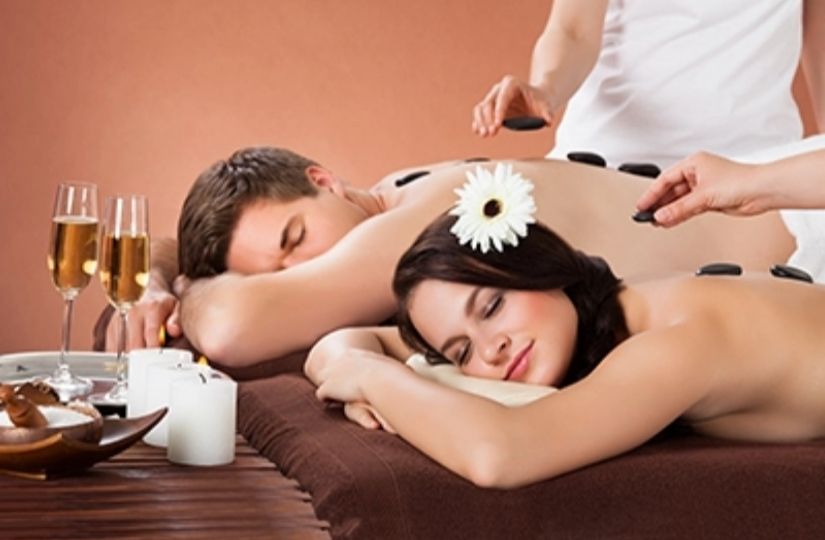 Image Credit: ozmosis.com.my
Ascott KLCC Branch: 22nd Floor, Ascott Hotel & Residence, No. 9, Jalan Pinang, 50450 Kuala Lumpur
Phone Number: +603 2718 6886
Bangsar Branch: No. 16-1, Jalan Telawi 2, Bangsar Baru, 59100 Kuala Lumpur
Phone Number: +603 2287 0380
Fraser Residence Kuala Lumpur Branch: Tower One, Level 5, Fraser Residence, No. 10, Jalan Cendana, Off Jalan Sultan Ismail, 50250 Kuala Lumpur
Phone Number: +603 2181 5122
Located at St. Regis Hotel, Iridium Spa is a 1,100 square-metre space of luxury and privacy with eight treatment suits, with half of them equipped with a private Jacuzzi, sauna and shower. Plenty of treatments are available at Iridium Spa, including body scrubs, massages, wraps, facials and eye treatments. And then, there's the couple massage as well, perfect for you and your partner to unwind and spend some quality time together.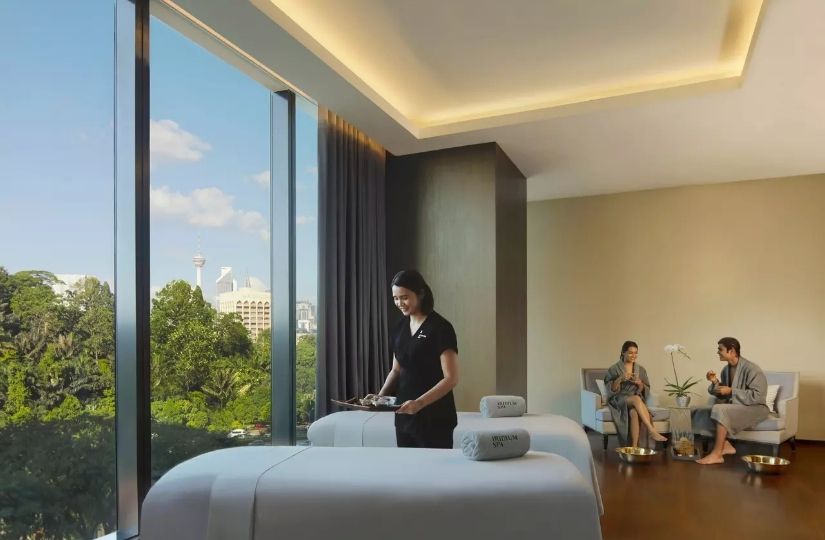 Image Credit: marriott.com
Phone Number: +603 2727 1111
Email Address: [email protected]
Address: No. 6, Jalan Stesen Sentral 2, Kuala Lumpur Sentral, Kuala Lumpur
Psst, The Drawing Room at St. Regis is also one of the Best Places for Afternoon Tea in KL & Selangor!
Designed after Scottish tearooms, The Majestic Spa in The Majestic Hotel KL has also named its spa packages after English influences, including Queen Victoria's Lavender and English Afternoon Tea. But what couples should go for is the Malaya Golden Chersonese, which celebrates the journey of one Isabella Lucy Bird in British Malaya ("The Golden Cheronsese" was the ancient name for the Malay Peninsula). This includes a hair masque, scrub, bath/steam and a massage.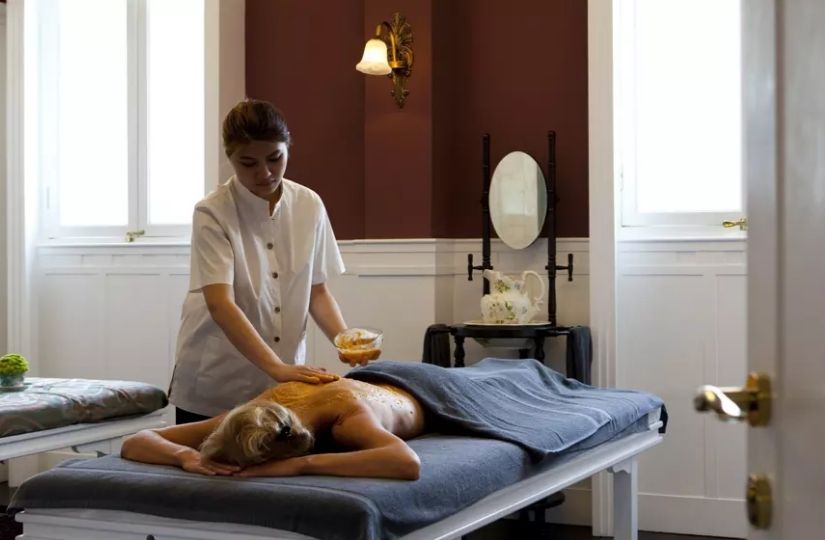 Image Credit: majestickl.com
Phone Number: +603 2785 8000
Email Address: [email protected]
Address: 5 Jalan Sultan Hishamuddin, 50000 Kuala Lumpur
Keep the bonding going by having afternoon tea at Colonial Cafe @ The Majestic Hotel!
Donna Spa at JW Marriott Hotel KL offers many different spa packages catered for both masculine and feminine needs, as well as value spa experiences and a la carte experiences. For couples, they have the Harmony Extreme package, which lasts for three hours and includes a scrub and bath of your choice, natural volcanic stones, a Balinese massage, scalp massage, and a welcome drink and Donna refreshments and tea.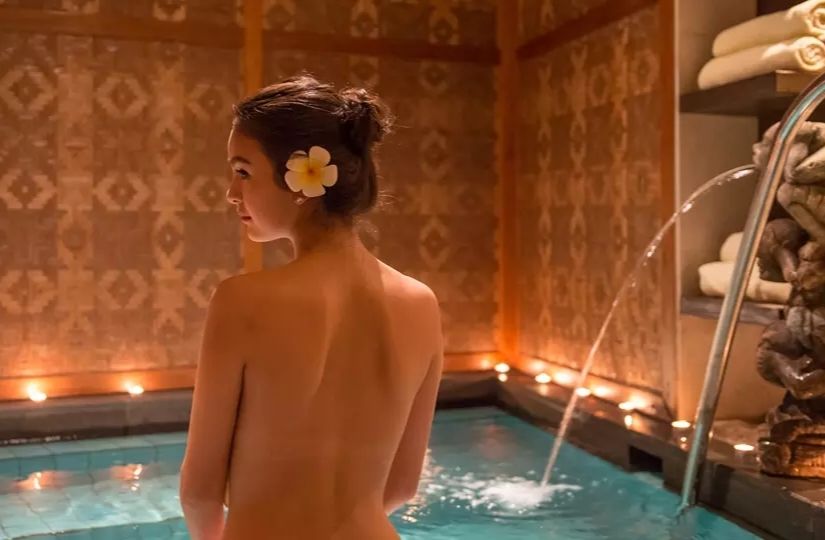 Image Credit: donnaspa.com.my
Phone Number: +603 2141 8999 / +603 2142 4899
Email Address: [email protected]
Address: Level 5 , JW Marriott Kuala Lumpur, 183 Jalan Bukit Bintang, 55100 Kuala Lumpur
Mandarin Oriental's spa and wellness facility caters to everyone, from males to females and even pregnant mothers. Each treatment is designed to fulfil a specific need, from massages, skincare, signature therapies, gentlemen essentials, express treatments and the such. For couples, there's a couples' treatment room just for you to enjoy some quality time together!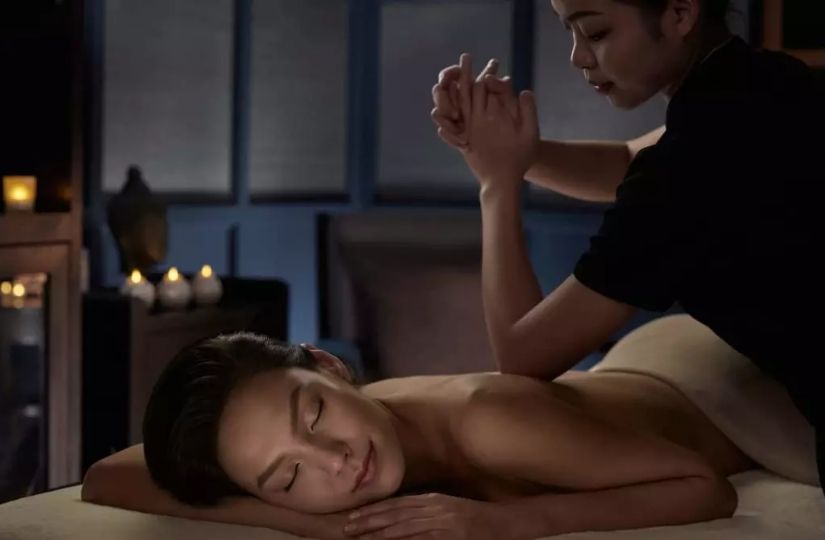 Image Credit: mandarinoriental.com
Phone Number: +603 2179 8772
Email Address: [email protected]
Address: Kuala Lumpur City Centre, 50088 Kuala Lumpur
Mandarin Oriental happens to be one of the Best Hotels with an Infinity Pool in KL & Selangor too!
Mandara Spa is available worldwide, and in Malaysia alone you can locate them in several hotels, include Renaissance Hotel Kuala Lumpur, Sunway Resort Hotel & Spa, Hotel Maya in the KL & Selangor areas. They have various spa treatments available, ranging from spa packages, facial treatments, massages, as well as mani-pedis. Take for example the Renaissance Hotel Kuala Lumpur, where they have two double spa suites with steam showers and baths for two to enjoy!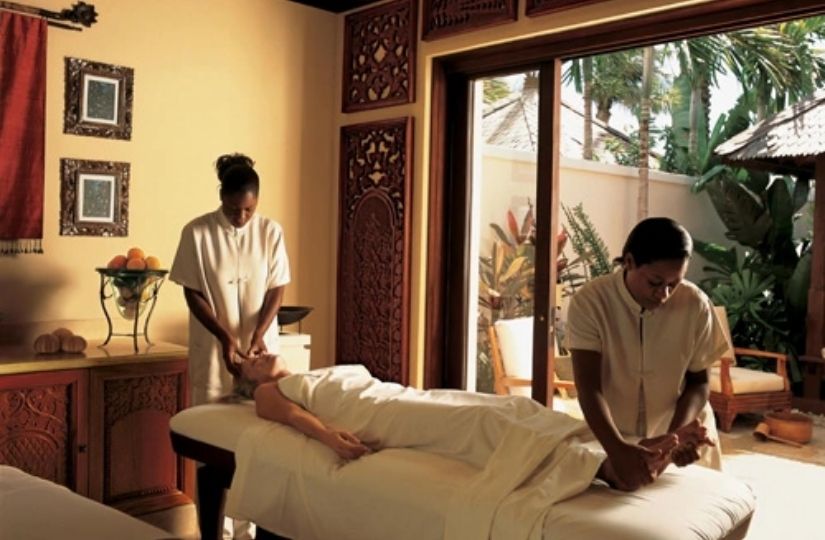 Image Credit: bau.com.my
Phone numbers and email addresses vary by branch.
---
---