10 Theme Parks In Malaysia For You To Have The Absolute Most Fun
By Yiing Zhi - August 10, 2020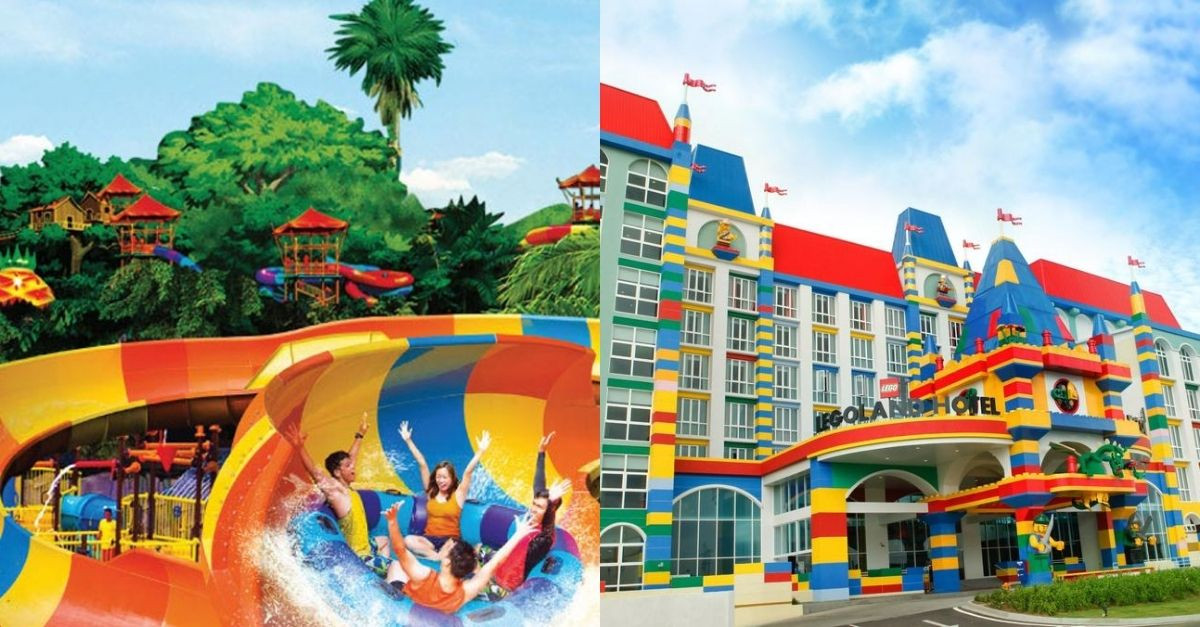 Mention theme parks, and casually, almost very naturally, the first names that pop into your mind are likely to be "Disneyland" or "Universal Studios". While our country Malaysia does not currently house either of those theme parks, we still have plenty of theme parks that are able to cater for a fun day out! Without further ado, check out some of these theme parks in Malaysia!
10 Theme Parks In Malaysia
---
1) ESCAPE Theme Park
The No. 1 Theme Park in Malaysia and No. 1 Things To Do in Penang on TripAdvisor, ESCAPE Theme Park in Penang features plenty of activities divided into three categories, namely Adventureplay, Waterplay and Gravityplay. All age ranges are welcome at ESCAPE, and they mean all, from age 0 to 100+. You might already know this: ESCAPE is also home to the longest tube water slide, which is a Guiness World Record too!
Image Credit: escape.my
See also: Best Indoor Playgrounds in Penang, or cool off at these Best Places for Desserts or Ice Creams in Penang!
2) LEGOLAND Malaysia Resort
Did you know? LEGOLAND Malaysia Resort in Johor is actually Asia's very first LEGOLAND theme park! There is, of course, a Lego-themed park, a water park, a Sea Life aquarium and a hotel for you to stay at conveniently. They also won the Travellers' Choice award on TripAdvisor for four years in a row from 2015-2018, and they have also received numerous other awards. It's hard to say no to this all-in-one theme park!
Image Credit: en.blog.kkday.com
Looking for something else to do? Check out these Best Places for Afternoon Tea in Johor Bahru!
3) Sunway Lost World of Tambun
Sunway is definitely a household name in Malaysia, as they are involved in several sectors including education, healthcare and tourism. Those who visit Ipoh almost never miss dropping by Sunway Lost World of Tambun, as it is such a mainstay. In fact, it features 88 attractions within 10 parks, and 123 animal species. While you're there, don't miss out on their hot springs!
Image Credit: thestar.com.my
Be sure to pick up some local goods at these Best Biscuit Shops in Ipoh!
4) District 21
Panem may have District 13, but in Malaysia, we have District 21! (Side note: did anyone get that reference? Anyway.) District 21 is located within IOI City Mall in Putrajaya, measuring up to 70,000 square feet. Just like the dystopian setting of The Hunger Games, District 21 has a similar concept. There are a variety of activities to do here, and eight party rooms as well, if you ever feel like throwing a party there!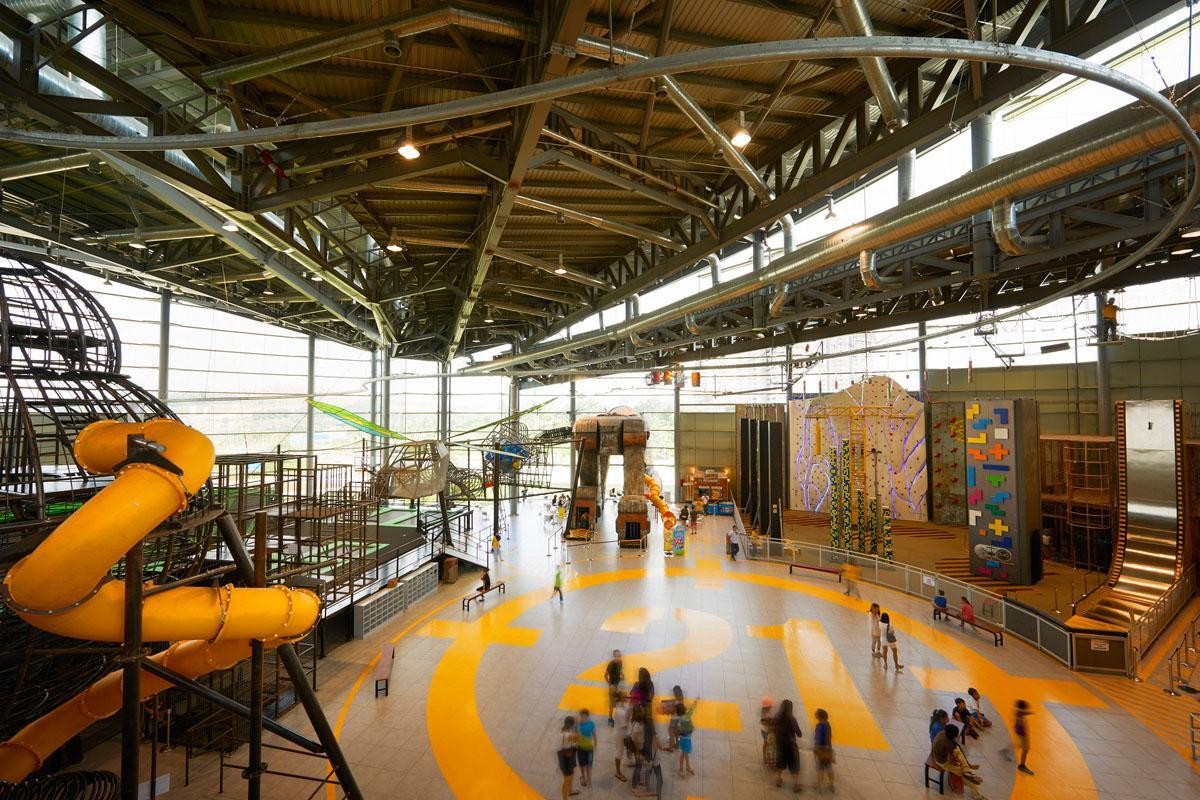 Image Credit: ioicitymall.com.my
5) Bukit Gambang Resort City
At Bukit Gambang Resort City, Pahang, there are three different parks to visit: Safari Park, Water Park and Active Academy Park. Get up close and personal with animals at the Safari Park, which features six different areas in itself. Otherwise, get wet and cool off at the Water Park -- everyone loves water parks, no? Last but not least, try your hand at archery, paintball, horse riding, or go through an obstacle course at the Active Academy Park!
Image Credit: bgrc.com.my
6) Movie Animation Park Studios Malaysia
Movie Animation Park Studios, otherwise known as MAPS, is said to be Asia's first animation theme park, located in Ipoh, Perak. Divided into six movie-themed zones, MAPS has about 40 attractions and rides featuring international characters and settings as well as local animation BoBoiBoy. The key attraction here is The Smurfs Theatre, which hosts an interactive animated showcase called Papa Smurf's Rainbow Spell.
Image Credit: thrillophilia.com
Looking for a place to stay? Check out the Best Boutique Hotels in Ipoh!
7) Sunway Lagoon Theme Park
Another Sunway theme park, Sunway Lagoon is one of the most popular theme parks in Malaysia, particularly around the KL & Selangor areas, and with a strategic location as well. It is right next to Sunway Pyramid mall, and within its vicinity is Sunway Resort & Spa which you can stay at, as well as the Sunway education institutes, from its international school to its college and university. The theme park itself large and features many attractions, ranging from animal exhibits, water rides and extreme activities like bungee jumping.
Image Credit: myoriontravels.com
8) A' Famosa Resort
A' Famosa is named after a former Portuguese fortress in Malacca itself, and while the fortress still stands and you can visit, the A' Famosa we're referring to is a comfortable resort. As such, you can choose to stay at the resort itself and enjoy all the facilities and activities there. Choose to visit animals at their Safari Wonderland, or splash away at their Water Theme Park, said to be the largest in Malaysia!
Image Credit: tripcarte.asia
Also, don't miss out on the Best Cendol in Malacca, a popular local favourite!
9) Skytropolis Indoor Theme Park
Genting Highlands has certainly gone through quite a few changes over the years, and one of the most notable changes is the revamping of its theme parks, both indoor and outdoor, making them one of the best theme parks in Malaysia to date. The outdoor theme park still isn't ready as of August 2020, but the indoor theme park, Skytropolis, is! Good thing about being indoors is that you don't have to worry about the weather! Rides in Skytropolis are divided into three categories, and you can choose to pay per ride or purchase a day pass.
Image Credit: wonderfly.asia
10) Bukit Merah Laketown Resort
There are four parks at Bukit Merah Laketown Resort: the Waterpark, Ecopark, Adventure Park and Recreation Park. The Waterpark is self-explanatory; whereas the Ecopark is something like petting zoo; the Adventure Park features an outdoor obstacle course, also providing a zipline experience; and the Recreation Park is all about the great outdoors, including activities like boat cruises, kayaking and fishing. Also located in Perak, Bukit Merah is about an hour's drive from Ipoh.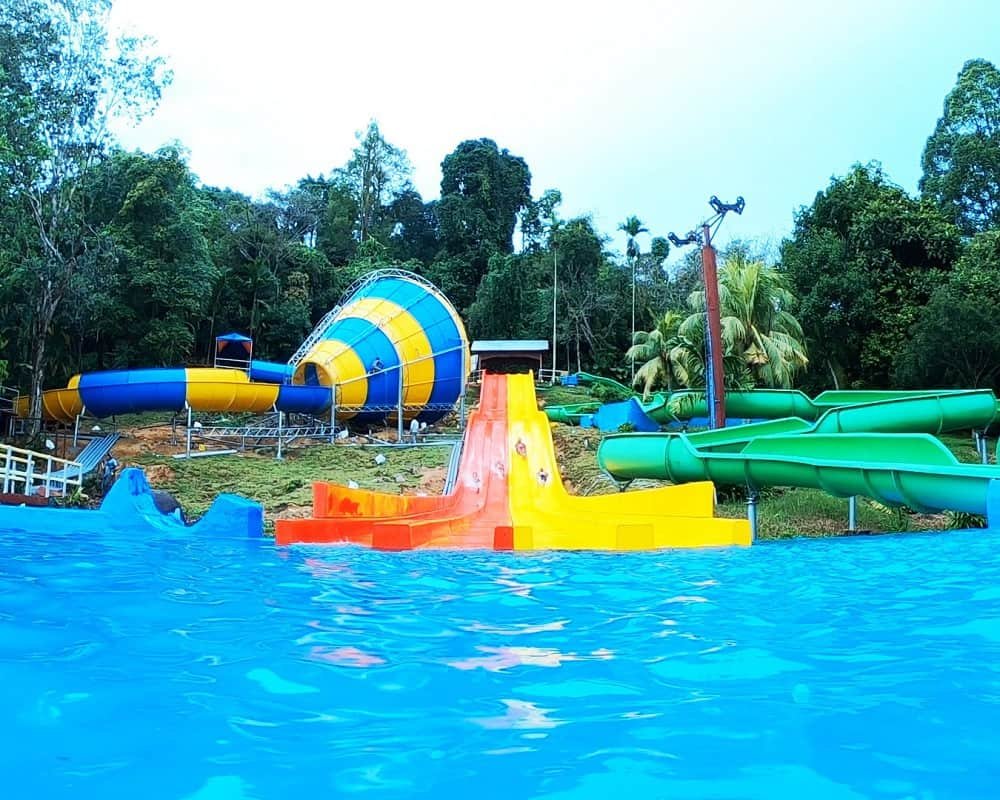 Image Credit: teamtravel.my
See also: Best Family-Friendly Resorts in Malaysia
Theme parks are always a good idea to spend some time with loved ones, taking on the rides and generally having a whale of a time to create more memories, even if the theme parks in Malaysia aren't similar to Disneyland. And who knows, maybe one day we'll have our very own Disneyland too!