10 Literary Destinations In The World To Visit
By Casey Chong - June 22, 2020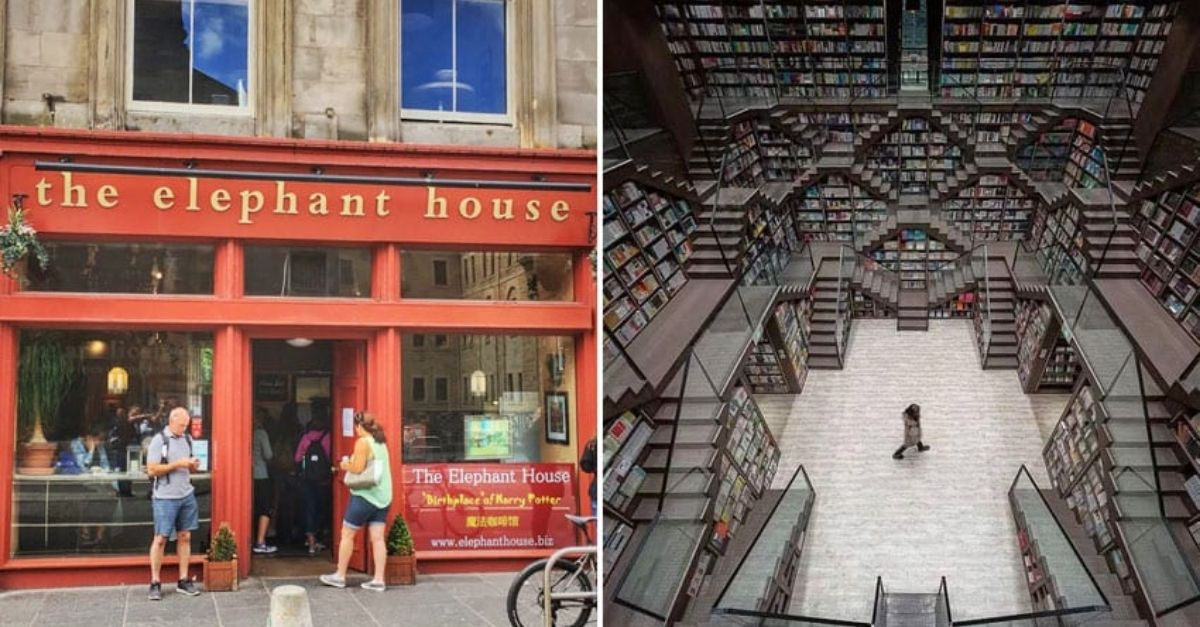 Reading books can stretch one's imagination other than expanding your vocabulary and gaining knowledge. But why just settle with fixating on books where you can visit some of the world's top literary destinations? So, the next time you have enough budget for your overseas trip, consider making a stop at one of these 10 Literary Destinations In The World To Visit.
---
1) Edinburgh, Scotland
What do Sir Walter Scott, Robert Louis Stevenson, Sir Arthur Conan Doyle, JM Barrie and JK Rowling have in common? These are some of Edinburgh's most beloved writers ever lived in both older and current generations. No wonder this old Scottish capital earns the reputation for its culturally-rich literary tradition, making Edinburgh a must-visit for any fans of English literature. If you happen to love the works of JK Rowling, don't forget to make a stop at The Elephant House in George IV Bridge. The very cafe that became notable as the place for JK Rowling, who spent most of her time writing some of her "Harry Potter" book series.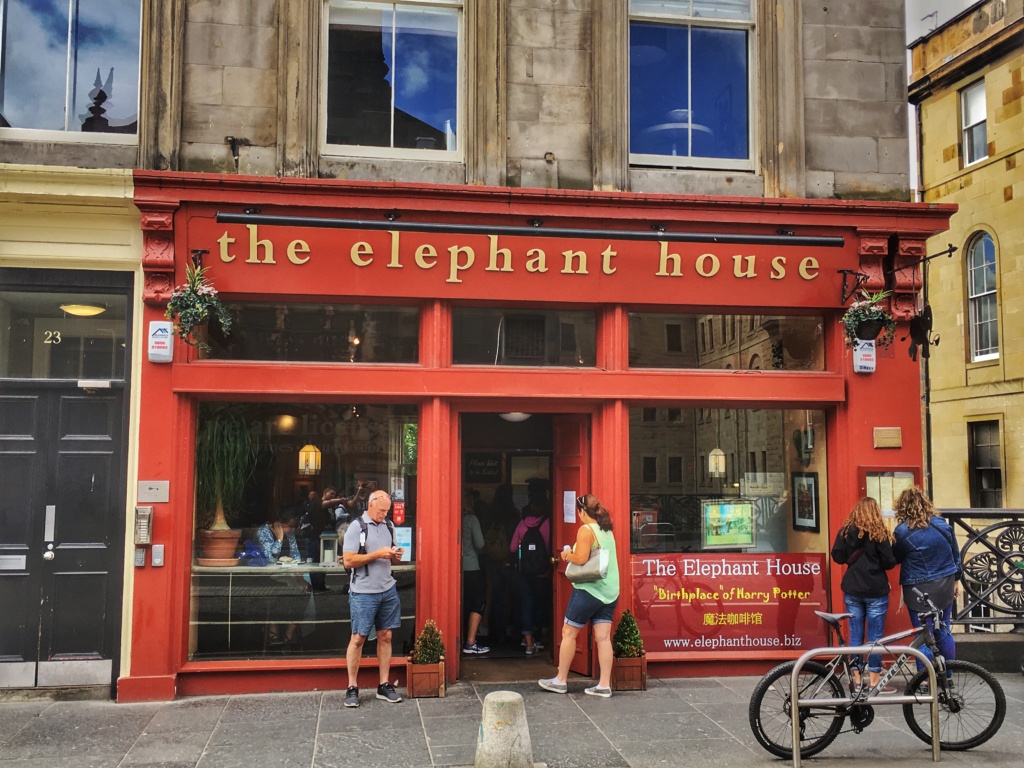 Image Credit: strikefans.com
2) London, England
London is synonymous with its iconic landmarks, namely Big Ben as well as the Tower of London and Buckingham Palace. But let's not forget that the capital city of England happens to be the home to many legendary writers. This includes the likes of H.G. Wells, Charles Dickens and John Milton. There are a few literary destinations you can visit in London, notably Shakespeare's Globe and The Fable. For the former, visitors can look forward to daily tours that cover everything from Shakespeare's works to the history of the theatre itself.
Image Credit: smartsave.com
The latter, in the meantime, is an ideal hangout spot for the likes of brunches, quick bites or even drinking sessions. Other than enjoying delicious foods and drinks, The Fable has its own library as well and the eclectic decor to die for. The kind that is Insta-worthy, thanks to its whimsical and fairytale-like interior.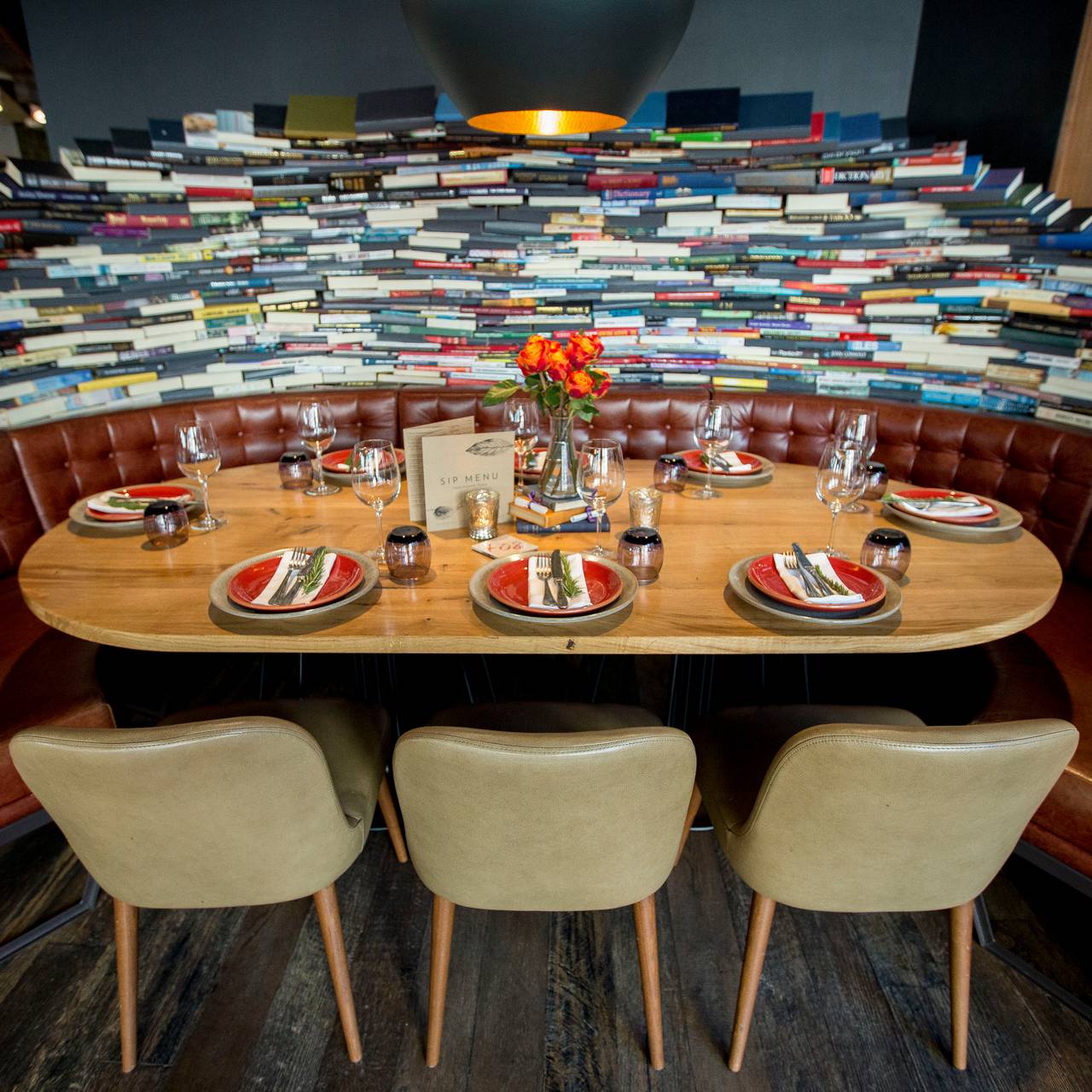 Image Credit: opentable.co.uk
3) Dublin, Ireland
Here's a famous literary destination that has produced some of the most renowned writers of all-time. There are few of them, with recognisable names such as Oscar Wilde, James Joyce and Bram Stoker. You can visit the Dublin Writers Museum on Parnell Square, which houses everything from literary ephemera & memorabilia to the extensive displays of the legendary writers' books and letters.
Image Credit: wheretraveler.com
And did you know that some of the Dublin pubs are also a place for inspirations among many writers in the past? For instance, the centuries-old Davy Byrne's at 21 Duke Street was made famous by James Joyce.
Image Credit: haversham.com
Also, fans of literature should add Trinity College into their bucket list. This is a place where you can find millions of books on display regardless of old or new. If that's not enough, the campus also exhibits the famous 9th-century illuminated manuscript of "Book of Kells".
Image Credit: apiaboard.com
4) Bath, England
Two words: Jane Austen. The legendary English author who gave us memorable novels like "Sense and Sensibility", "Pride and Prejudice" and "Emma" -- all of which were even adapted into Hollywood big-screen features. Once home for Jane Austen during the early 1800s, the late novelist even used Bath as a backdrop for two of her works including "Northanger Abbey" and "Persuasion". Die-hard fans of her works can check out the Jane Austen Centre, a Georgian townhouse museum exhibiting her wax figure as well as everything related to her life and works. Other attractions include an afternoon tea-session in the Regency Tea Room and the annual Jane Austen Festival, which takes place every September.
Image Credit: visitbath.co.uk
5) Chongqing, China
It's like walking into a setting of a science-fiction movie. Even the interior of this Zodi Plaza's Zhongshuge bookstore in Chongqing, China is both surreal and out of this world. Just from the outlook alone, you'll be marvelling at the sight of its floor-to-ceiling and lampshade-style bookshelves as well as the zig-zagging staircases. Then, there's the mirrored ceiling that reflects the surface, making the bookstore look twice its original size.
Image Credit: mustsharenews.com
6) Florida, US
Sun, sand and oranges aren't just the only charms that define Florida in the United States. Fans of literature planning to visit this tropical city would want to make a stop at the Ernest Hemingway Home and Museum. Situated at 907 Whitehead Street in Florida's Key West, visitors can enjoy a 30-minute guided tour including learning the history of both Hemingway's life and works as well as the home's lavish gardens and a 24-feet-wide swimming pool. And interestingly enough, you will also get to meet around 40 to 50 six-toed polydactyls a.k.a. Hemingway's cats.
Image Credit: hemingwayhome.com
7) Prague, Czech Republic
Renowned as the UNESCO City of Literature in 2014, the Czech capital is home to some of the most celebrated writers of the 20th century such as Franz Kafka, Vaclav Havel and Milan Kundera. You can visit Prague's famous literary attractions including the Kafka Museum and Prague Literature House. Alternatively, stop by for some good reads at the city's largest English bookstore known as the Globe and Shakespeare & Sons.
Image Credit: czechbyjane.com
8) Stockholm, Sweden
Mention the word "Sweden" and most of us would associate the country with its global furniture giant IKEA and the famous Swedish meatballs. But Sweden, particularly the capital city of Stockholm was notably home to the late Steig Larsson. If the name sounds familiar, that's because he was the one who gave us the iconic "Millennium" novel trilogy ("The Girl with the Dragon Tattoo, "The Girl Who Played with Fire" and "The Girl Who Kicked the Hornets' Nest"). Some of the literary places you can visit include the National Library of Sweden, City Museum and Junibacken -- the latter is both a museum and children's attraction primarily dedicated to the late Astrid Lindgren. You can also look forward to Stockholm Writers Festival, where aspiring and established writers gather together for the likes of speaking events and networking sessions.
Image Credit: itinari.com
9) St. Petersburg, Russia
Russia's St. Petersburg is no stranger to its rich literary history. First up is the elegant Radisson Sonya Hotel, complete with Fyodor Dostoyevsky-inspired decor taken from his "Crime and Punishment" novel. Other notable literary destinations include the unusual monument of Mayor Kovalev's Nose, Aleksander Blok Museum and Dostoevsky Museum.
Image Credit: travelweekly.com
10) Tokyo, Japan
Believe it or not, this bustling capital city in Japan houses plenty of must-visit literary landmarks. Among them includes The Basho Memorial Hall, Mukojima Hyakkaen Gardens, Academy Hills Roppongi Library and Murakami Tour. The latter refers to Haruki Murakami, one of the most celebrated Japanese authors of the 20th century. Among his short stories titled "Barn Burning" from "The Elephant Vanishes" was famously adapted into an award-winning mystery drama "Burning" in 2018.
Image Credit: zekkeijapan.com
Feeling inspired by these literary destinations? Then perhaps you ought to pick up a book or two at these Best Online Bookstores in Malaysia!
---
---