What To Eat In SS15? Here Are 12 Places To Get Started!
By Yiing Zhi - November 13, 2020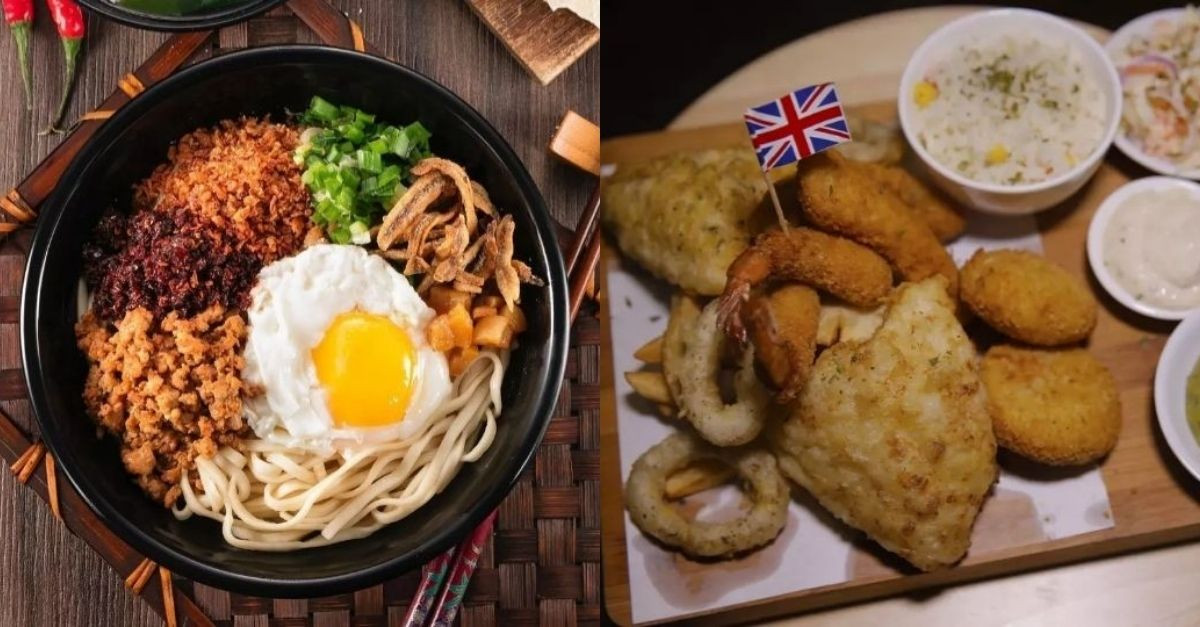 SS15, Subang Jaya, is a really happening hub full of people from all walks of life. Smack in the middle of everything, SS15 is surrounded by residences, a hospital, universities, a school and also a LRT station, making it a convenient and popular spot for all to hang out. Some eateries also operate till the wee hours of the morning, and it's usually pretty busy any time of the day. But if you're new to SS15 or simply just trying to decide what to eat right now, here's a list of 12 places to help you out regarding what to eat in SS15!
What To Eat In SS15?
---
1) Dáo
Dáo specialises in soybean dessert, and it's a cosy little shop located within walking distance from the SS15 LRT station. At Dáo, look forward to soy milk, soy softserve, taufufa, shaved soy ice and more, all of which have their own varieties so you won't get bored if you frequently visit!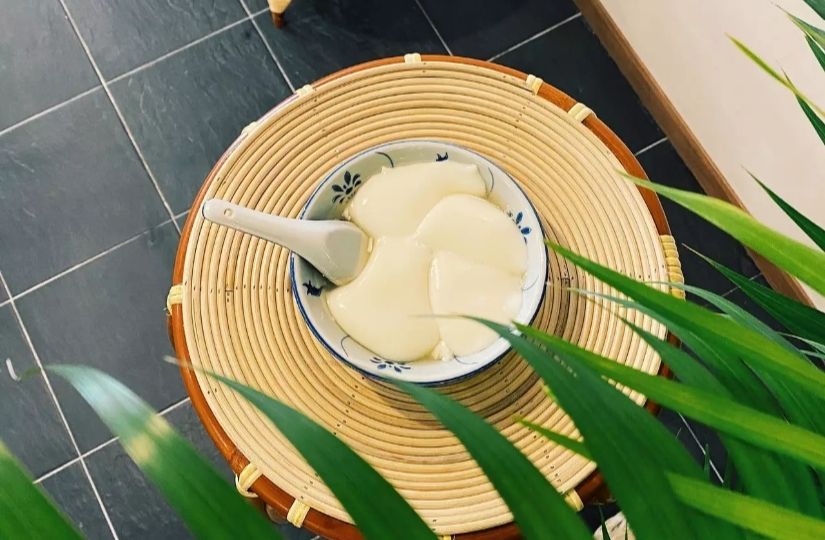 Image Credit: Dáo's Facebook Page
2) Spade's Burger or Burgertory
Hungry for a burger? We've got you with not one, but two burger options on this list! You can either head over to Spade's Burger, where you can choose from a range of patties sandwiched between charcoal buns and their homemade Spade's sauce, or check out Burgertory, one of the earlier establishments in SS15 featuring handmade burgers from scratch, including the buns and sauces too! Both burger joints are non-halal.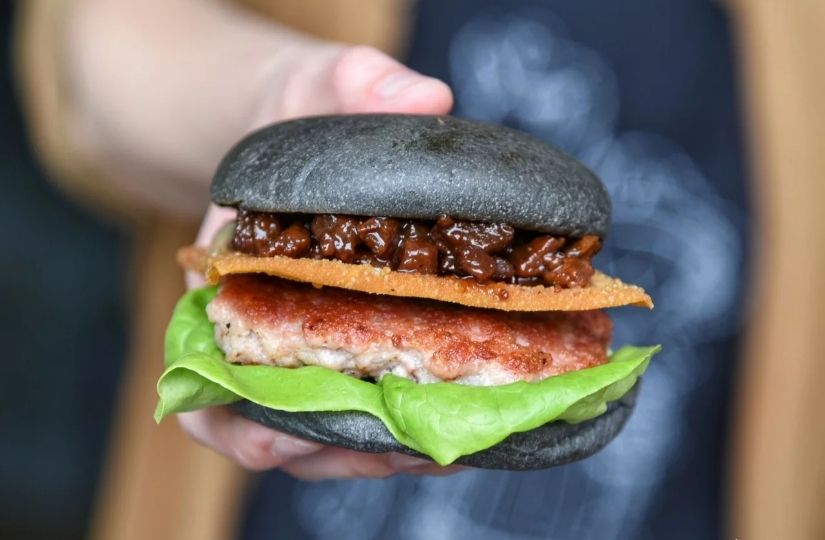 Image Credit: Spade's Burger Facebook Page
Have you really been to SS15 if you've never been to Super Kitchen Chilli Pan Mee? Usually packed to the brim during peak meal hours regardless of lunch or dinner, Super Kitchen Chilli Pan Mee is a long-standing favourite in SS15, and just as its name suggests, chilli pan mee is what they do best! Turn up the heat yourself with more chilli flakes if you prefer! Of course, if you prefer non-spicy dishes, they have soup pan mee and other rice and noodle dishes as well, so you're in good hands here.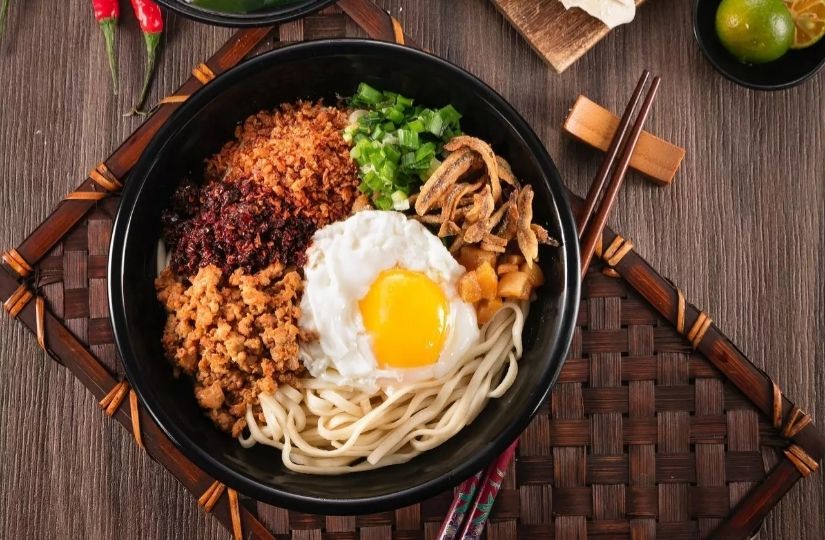 Image Credit: Super Kitchen Chilli Pan Mee's Facebook Page
4) Ooi Noodle House
Maybe not pan mee this time? No worries--what about some pork noodles? Arguably one of the best-known eateries in the SS15 area, Ooi Noodle House serves up piping hot, generous bowls of pork noodles, but a note of caution: you have to be prepared to wait, as they prepare the noodles one bowl at a time. What you'll get from this meticulous process is generous amounts of porky goodness and quality broth coming together to treat your tastebuds! Wait time can range from 45 to 90 minutes, but don't quote us on it, especially during peak hours!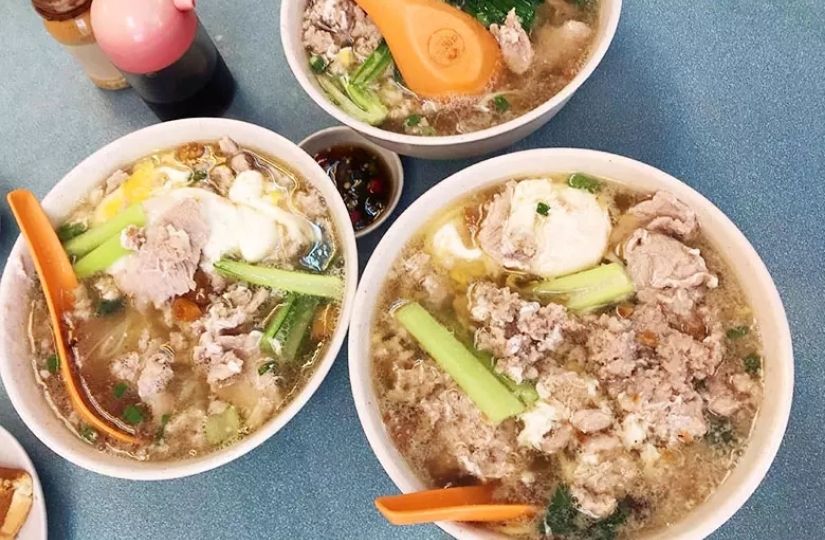 Image Credit: funntaste.com
For some Western cuisine, drop by Cor Blimey, where they serve British-style fish n' chips. At Cor Blimey, they have five different batter flavours to choose from, in which fish fillets are then lightly fried till crispy and golden on the outside, yet moist and tender on the inside. As for the chips, they are all made using hand-cut potatoes and cooked to order, using absolutely no frozen chips, for which they pride themselves on. They also have mushy peas available to serve, if you prefer!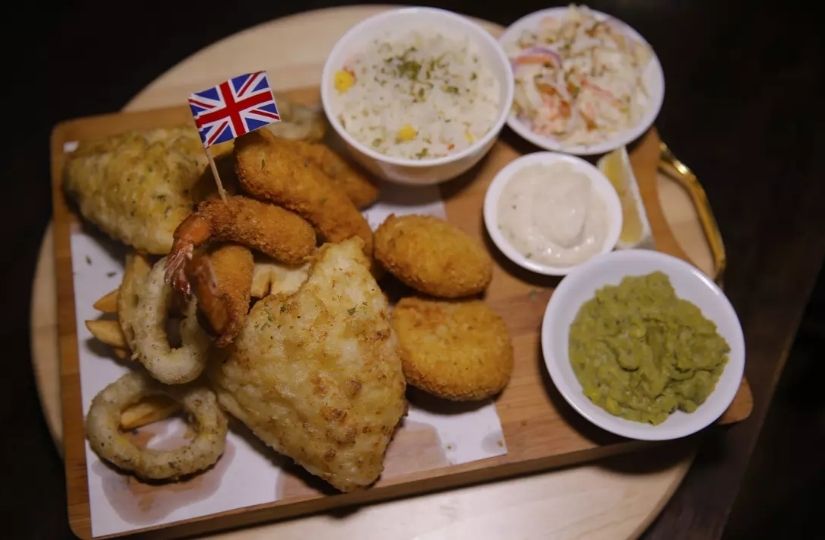 Image Credit: friedchillies.com
Pesky for a snack, or done for the day, and want to wash it all down with a dessert? Then check out Hazukido, where they specialise in croissants, orginating from Japan. Croissants are all freshly baked in small batches to ensure quality and freshness, and variety is wide as well. Some of the options available at Hazukido include Milk Caramel, Custard, Aomori Sun Fuji Apple and Raspberry just to name a few.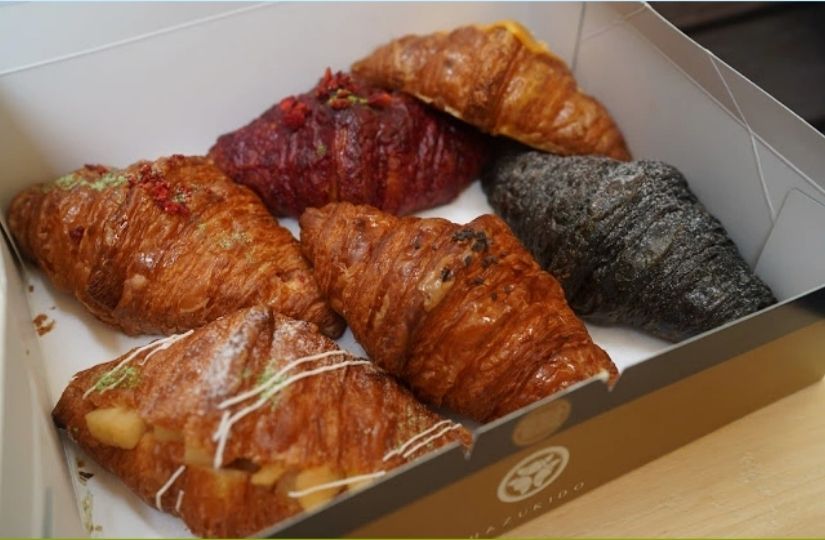 Image Credit: malaysianfoodie.com
7) Yomie's Rice X Yogurt
Yomie's Rice X Yogurt, from Sydney, is credited as one of the pioneers who brought in the yogurt drink trend, and now besides SS15 they have a couple of other outlets throughout the KL & Selangor areas as well. As such, they remain a crowd favourite, and many people's go-to drink at Yomie's is Yomie's Purple Rice Yogurt. In SS15, Yomie's Rice X Yogurt is located along the "bubble tea street"--marked by Canai Cafe on one end of the street.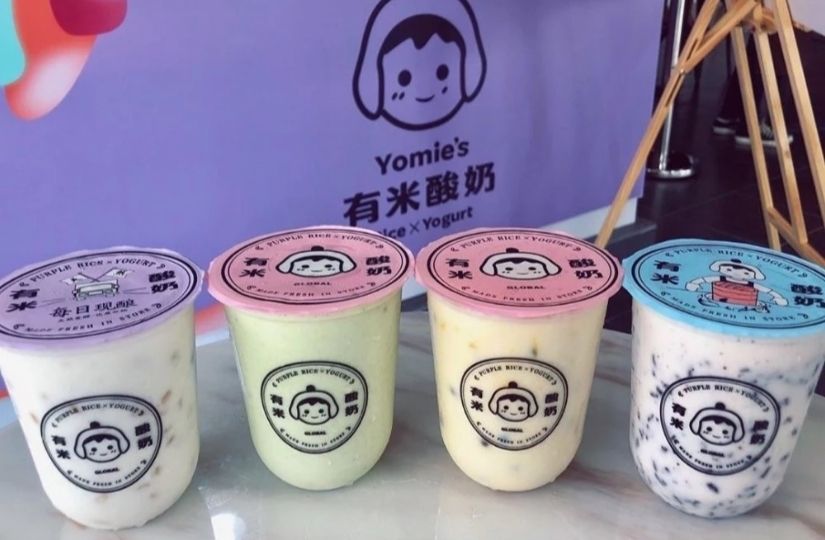 Image Credit: klfoodie.com
8) Rojak & Cendol SS15
Is it really a SS15 food list if there's no rojak and cendol SS15 on it? With a simple roadside stall kind of set up, Rojak & Cendol SS15 draws in hordes of people nevertheless. In fact, seating is extremely limited, but most patrons choose to enjoy the food standing up anyway, so that should tell you something about rojak and cendol. They have been a mainstay for a long, long time, and judging by its huge customer base and how it has stood the test of time, this is one rojak and cendol you should definitely try!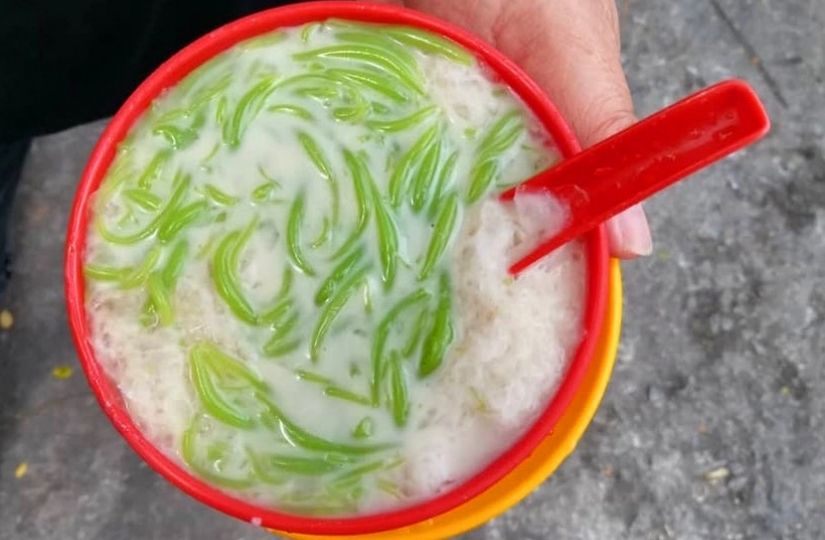 Image Credit: tallypress.com
If you're into all things buttermilk, then Gold Chili or Jibril's Lounge are your go to. Both establishments serve up creamy, milk, fragrant buttermilk chicken almost too good to be true, and will leave you wanting more with each sampling. Specifically, Jibril's Lounge specialises in Salted Egg Butter Chicken, if you're a fan of salted egg. Gold Chili's shops are pretty straightforward to locate, while Jibril's Lounge has kind of a hidden entrance, which you will find next...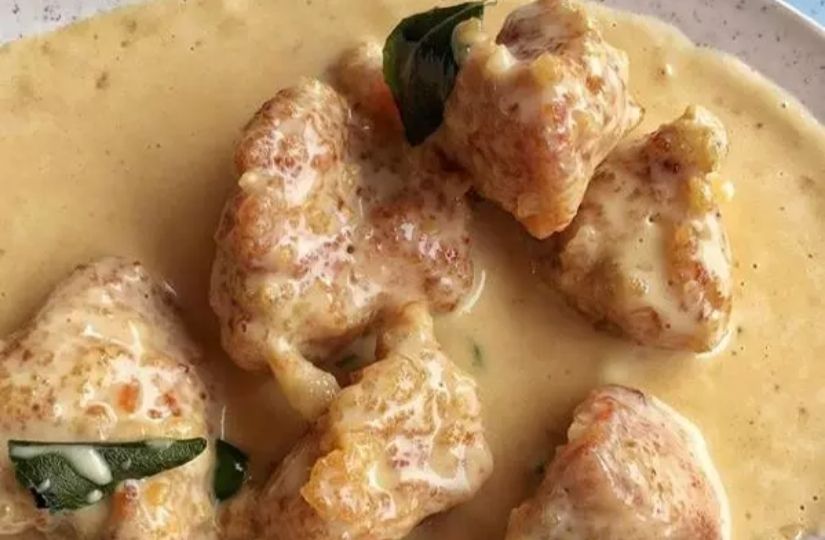 Image Credit: Gold Chili's Facebook Page
10) Sangkaya
Yes, the Sangkaya shop houses the entrance to Jibril's Lounge, so if you find Sangkaya, you'll also have found Jibril's Lounge! And what better way to wash down your scrumptious meal of buttermilk chicken than a scoop or two of coconut ice cream? Sangkaya was all the rage once thanks to its coconut-flavoured ice cream which is sweet and milky yet refreshing, and it's become kind of a quintessential ice cream flavour in Malaysia!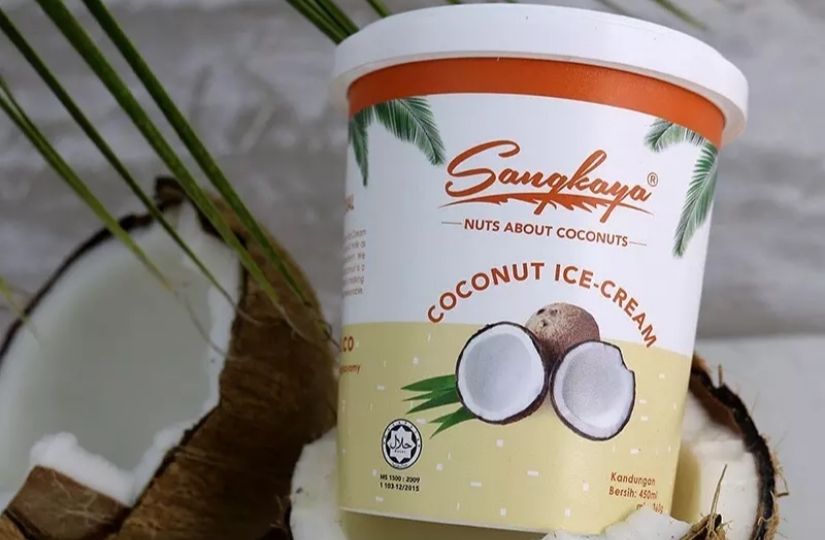 Image Credit: Sangkaya's Facebook Page
You might ask, what's so great about fried rice? But if you're living in the modern era, and specifically 2020, you'd have to know about Uncle Roger and his egg fried rice. Clearly, it's now more a staple than ever! Located within Restoran Foh Foh, Uncle Soon's fried rice would most definitely not disappoint Uncle Roger--but don't take our word for it; come check it out for yourself and decide if it's a "haiya" or "fuiyoh"!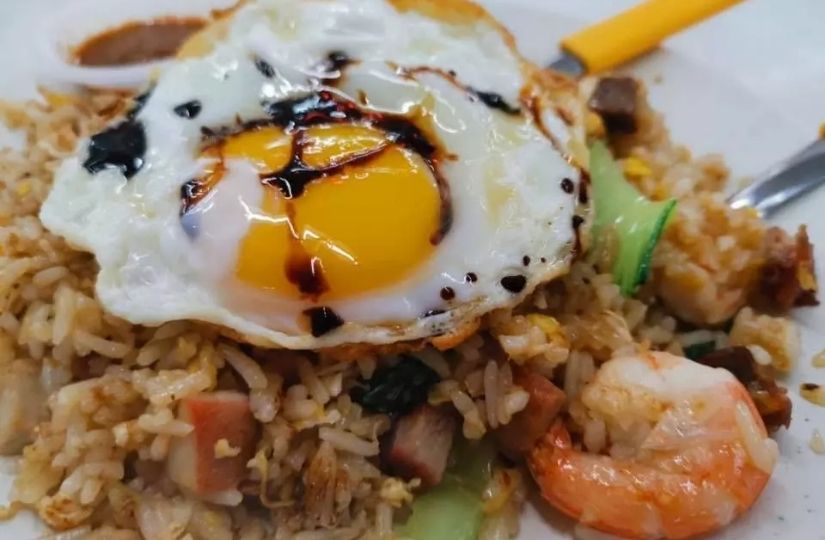 Image Credit: Uncle Soon Fried Rice's Facebook Page
Located at SS15 Courtyard, Naj & Belle is a cafe that serves various comfort food such as pasta and brunch food. Besides that, they also provide other beverages and cake as well. If you love cakes, then check out their special watermelon cake. It's not widely available elsewhere, and if you're in the Subang Jaya area, your best bet to try this refreshing cake would be Naj & Belle!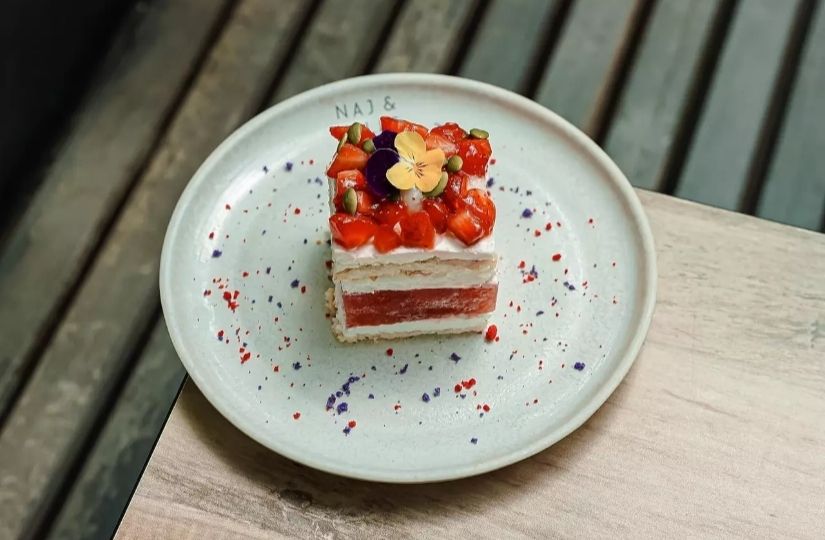 Image Credit: Naj & Belle's Facebook Page
On the hunt for more food in other areas? Check out our food lists in TTDI, Bangsar, Damansara Kim and Taipan too!
---
---