10 Places To Eat In Cyberjaya
By Casey Chong - March 03, 2021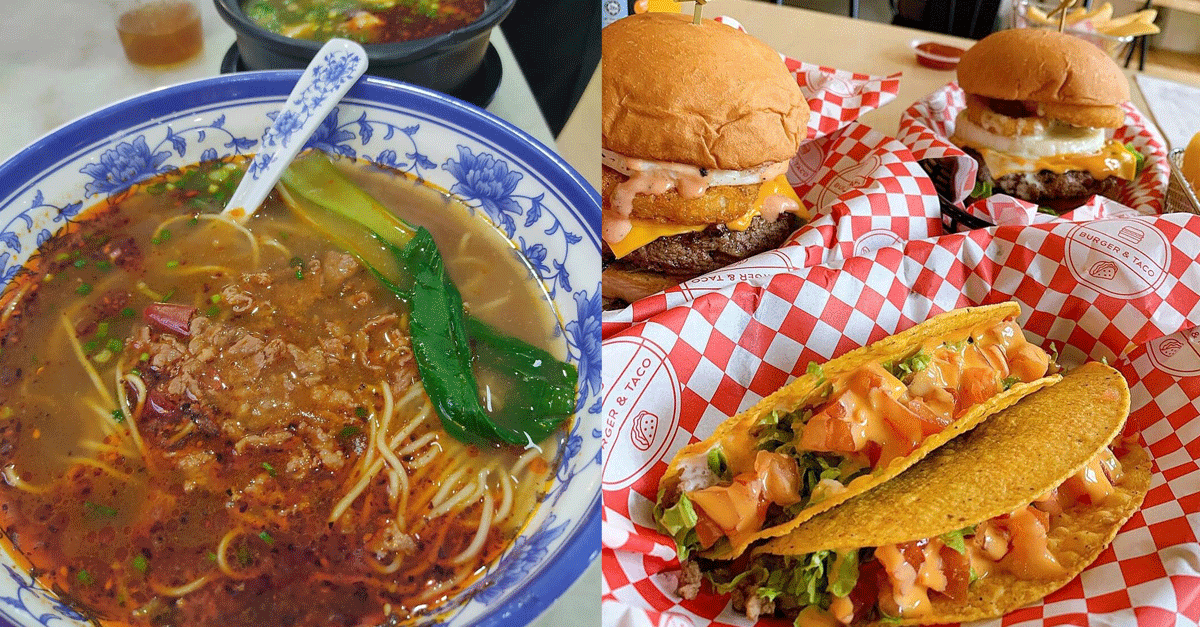 Food isn't really the first thing that usually comes to mind upon mentioning the word "Cyberjaya". Besides, this is a town that focuses primarily on all things technology, data and academics. But beyond that, Cyberjaya actually has plenty of restaurants and cafes worth exploring. And here are our selected 10 Places To Eat In Cyberjaya.
Places To Eat In Cyberjaya
---
1) Salam Noodles
If you are looking for a recommended noodle shop, here's a place worth going to. They specialise in halal-certified Chinese-Muslim foods, particularly their signature noodle dishes served either dry (gravy) or in soup varieties. Choices are aplenty here, covering everything from Beef Soup Noodles and Mutton Soup Noodles. Their noodles are freshly handmade that has springy bites and textures. Not to mention their menu happens to be affordably-priced as well!
Address: 42, Block 4810, CBD Perdana 2, Persiaran Flora, 63000 Cyberjaya, Selangor.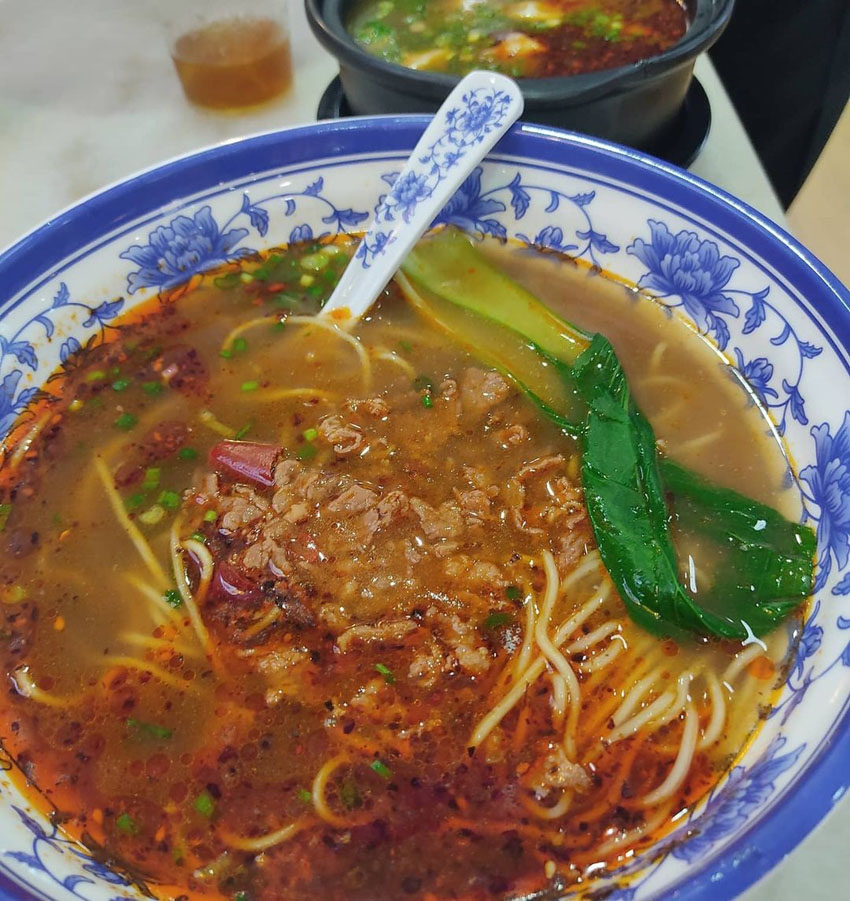 Image Credit: @wawazallee_ufraa
Not your usual fast food restaurant, Harley's takes pride in offering tasty burgers using only 100% beef and crispy fried chicken with no nasties, namely preservatives. Given their commitment to American-style burgers, expect all-time classics like Hamburger and Cheese Burger. Then, there's their signature 2x2 Burger layered with double patties. But if you are up for something more fulfilling, you can "build your own" burger regardless of 3x3, 4x4 or 5x5 with extra ingredients of your choice. You can order a la carte (remember to pair it with their creamy milkshake) or go for the combo set consisting of a drink and one side.
Address: Third Avenue, Jalan Teknokrat 3, 63000 Cyberjaya, Selangor.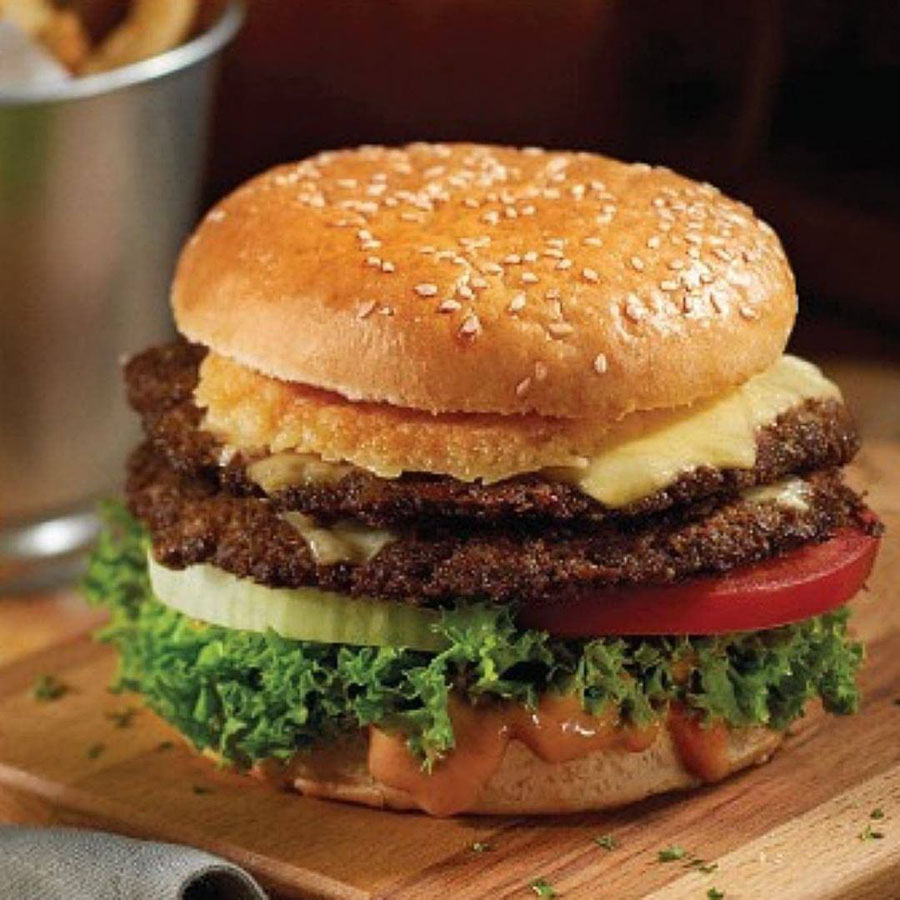 Image Credit: @funnow.my
Here's another recommended burger joint, where the name of the restaurant delivers exactly what they offer here -- burgers and tacos. Let's start with their burgers, offering gourmet-style varieties using 100% Australian beef and even Australian cheese. Some of their recommended beef-centric options include The B&T Original and Fat Heifer, with the latter consisting of double beef patties and cheddar cheese. Of course, if you are not into beef burgers, they have chicken varieties as well. Moving on is their delicious tacos, available in either crunchy corn or soft wheat tortillas with assorted beef/chicken fillings in between.
Address: E2-04-3A, Tamarind Square, Persiaran Multimedia, 63000 Cyberjaya, Selangor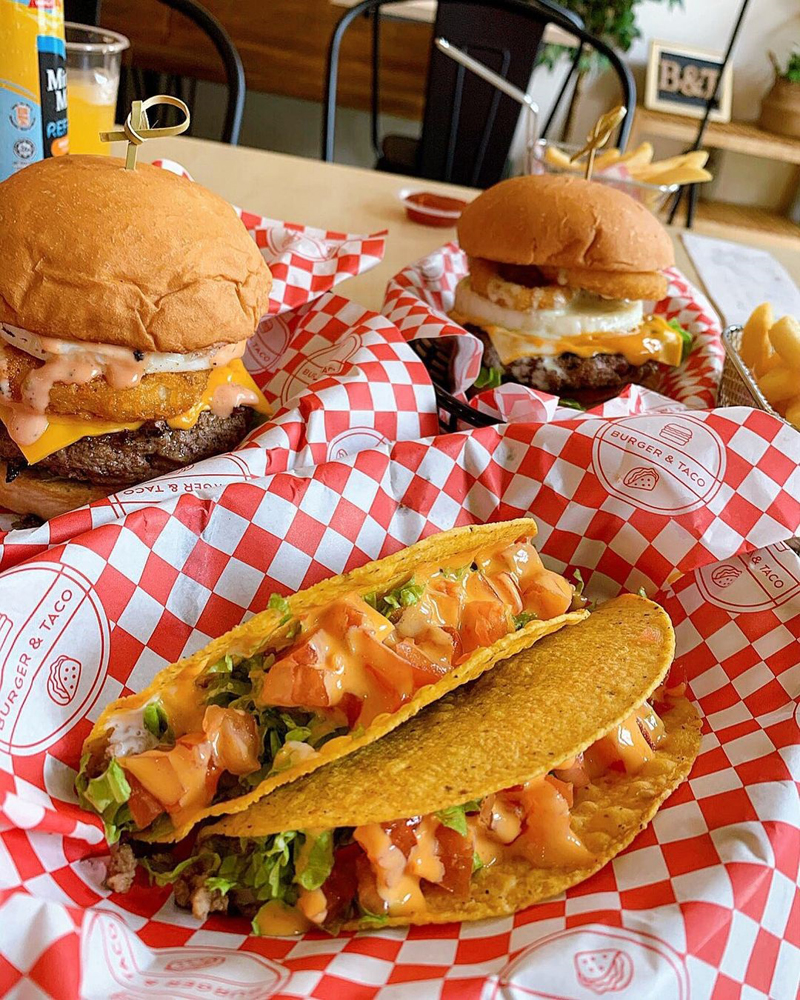 Image Credit: @burgerandtacomy
Looking for a cafe in Cyberjaya to chill out with your friend(s) or your loved one? You might want to check out Chubbies Cafe at Shaftsbury Square, which is blessed with a cosy environment and plenty of comfort food options. For the latter, they have mainly Western varieties like pastas (including different styles of Aglio olio), burgers and pizzas.
Address: P 3-21 Shaftsbury Square, Persiaran Multimedia, Cyberjaya 6, 63000 Cyberjaya, Selangor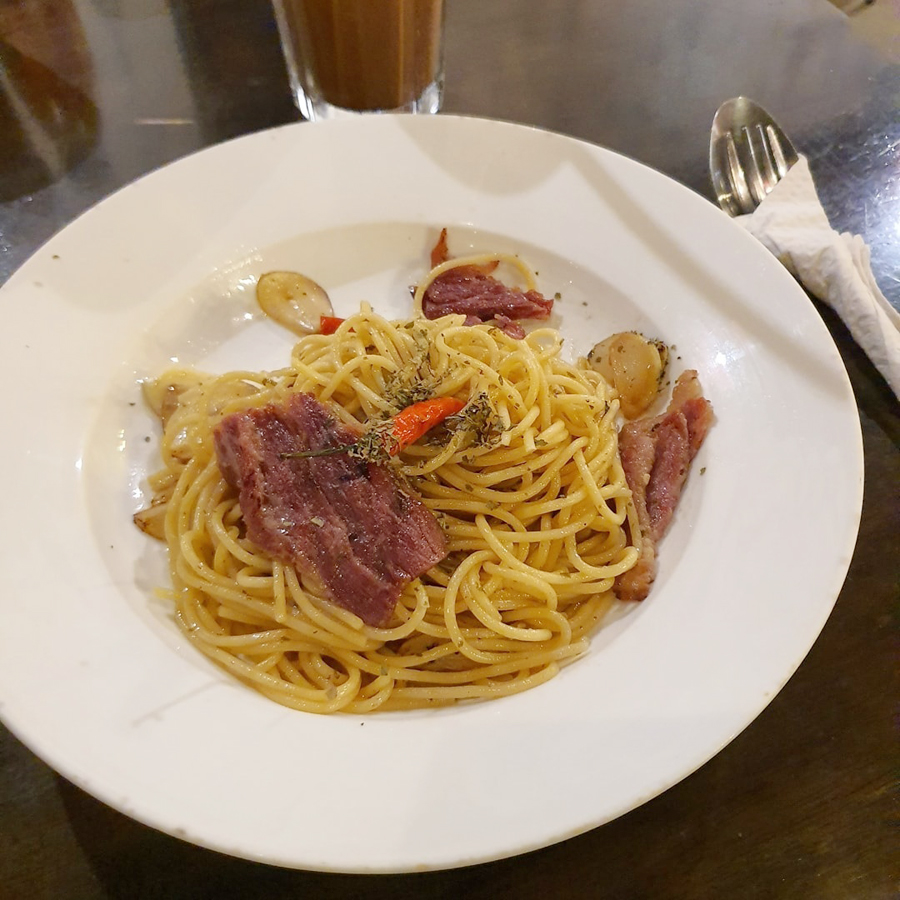 Image Credit: @realimmanuel
Located at Cyberjaya Resort and Spa, Xing Zhu's serene interior coupled with floor-to-ceiling glass windows and a landscaped garden on the outside makes your dining experience all the more pleasant. Then, there's their menu, offering a wide array of Chinese cuisines from a la carte dishes to Xing Zhu's signature "All You Can Eat" dim sum buffet. Assorted steamed and fried morsels of goodness ranging from fresh har gow (shrimp) and siew mai dumplings to honey BBQ chicken bun, deep-fried crispy bean curd and fried radish cake ala Xing Zhu style. For reservations, simply give them a call at 03-8312 7036 to book a table.
Address: The Lodge, Persiaran Multimedia, Cyber 7, 63000 Cyberjaya, Selangor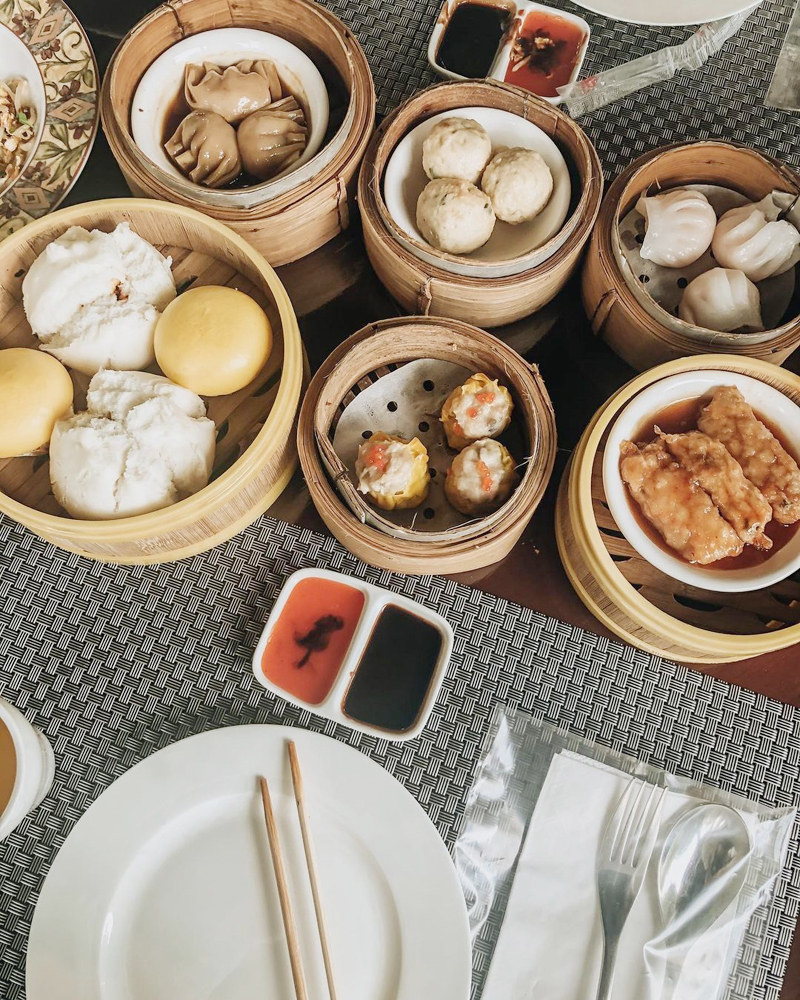 Image Credit: @iraaaziz
Herbs & Butter offers Western and Asian cuisines under one roof, with their latter such as the signature Butter Chicken rice particularly coming highly-recommended. Other food worth trying here include Daging Dendeng rice, Smoked Butter Beef rice as well as Laksa Johor and Laksa Sarawak. Remember to make room for dessert, notably their bingsu varieties. They even include their own local version of Korean bingsu nicknamed Ali Bingsu consisting of familiar toppings like cendol, cincau and palm sugar.
Address: D3-03-15, Tamarind Square, 63000 Cyberjaya, Selangor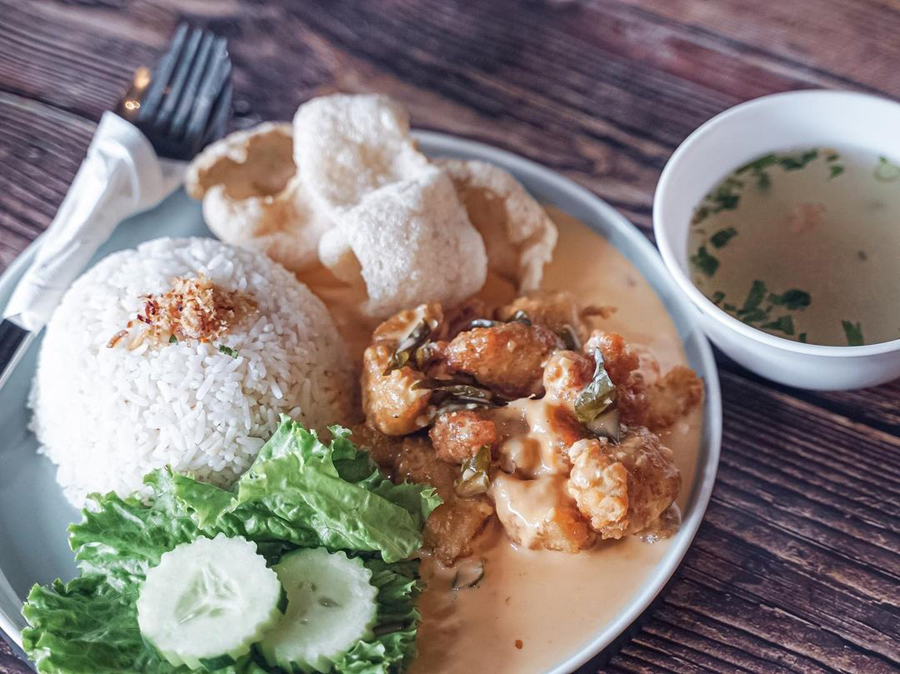 Image Credit: @herbsdanbutter
Beyond its casually chic and spacious interior lies a place that offers an all-day menu from breakfast till dinner. They have all-day breakfast here, with recommended favourites like Big Breakfast and Mushroom On Toast. Sandwich lovers, in the meantime, might want to try their Classic Grilled Cheese -- a combination of triple cheddar with caramelised onion sandwiched between crusty farmer bread. The sandwich also comes with a side serving of tomato soup dipping and salad. For mains, their menu consists of everything from Marinated Pan-Seared Chicken to Salted Egg Chicken Rice, Mac & Cheese and the spicy Masak Lemak Cili Api pasta. Rounding up their menu is their scrumptious dessert such as assorted cakes & pastries and Kinder Bueno Affle -- a Belgian waffle topped with ice cream, berries, Nutella ganache and of course, Kinder Bueno chocolate bars.
Address: A-03-03A, Tamarind Square, Persiaran Multimedia, Cyber 11, 63000 Cyberjaya, Selangor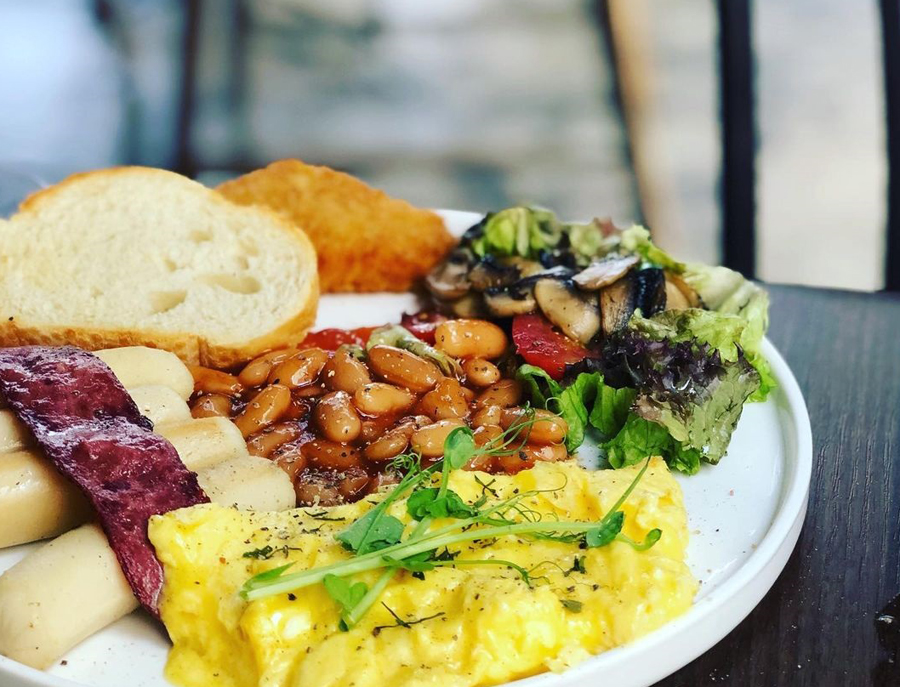 Image Credit: @dailyfoodiexoxo
Yet another recommended eatery worth exploring at Tamarind Square, 10gram is notable for its wide range of Western and Asian cuisines using the freshest ingredients possible. Some of the choices available here include all-day breakfast, pastas, thin-crust pizzas, chops as well as rice and noodle dishes. Fans of mocktails can look forward to their signature Secret Garden or take a sip at one of their many caffeinated beverages such as Hot Caffe Latte and Teh Tarik.
Address: A-03-05 Block A, Tamarind Square, 63000 Cyberjaya, Selangor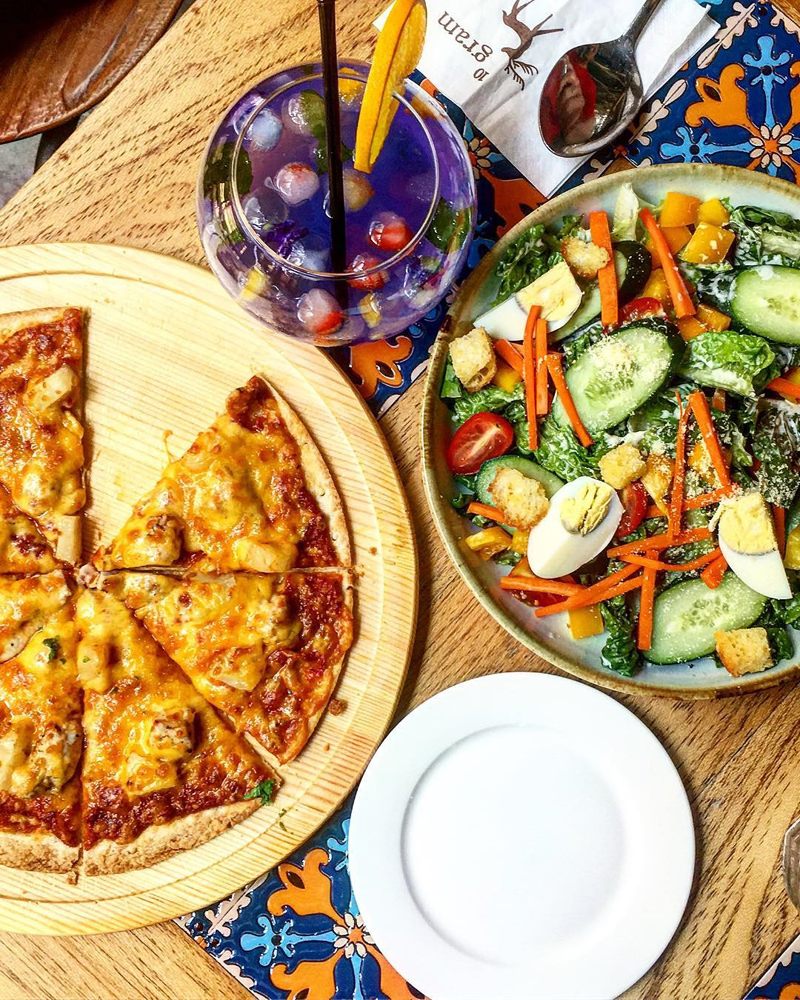 Image Credit: @mason_allisonn
Just like the name suggests, this restaurant specialises in halal-certified Japanese-style hotpots consisting of different set menus (chicken, seafood or Australian beef striploin) to choose from. But if you are looking for the best of both worlds, opt for their Volcano Mix Set. As for the soup base, they have four different choices including chicken, vegetable, tom yum and spicy.
Address: P3-10, Shaftsbury Square, Persiaran Multimedia, Cyber 6, 63000 Cyberjaya, Selangor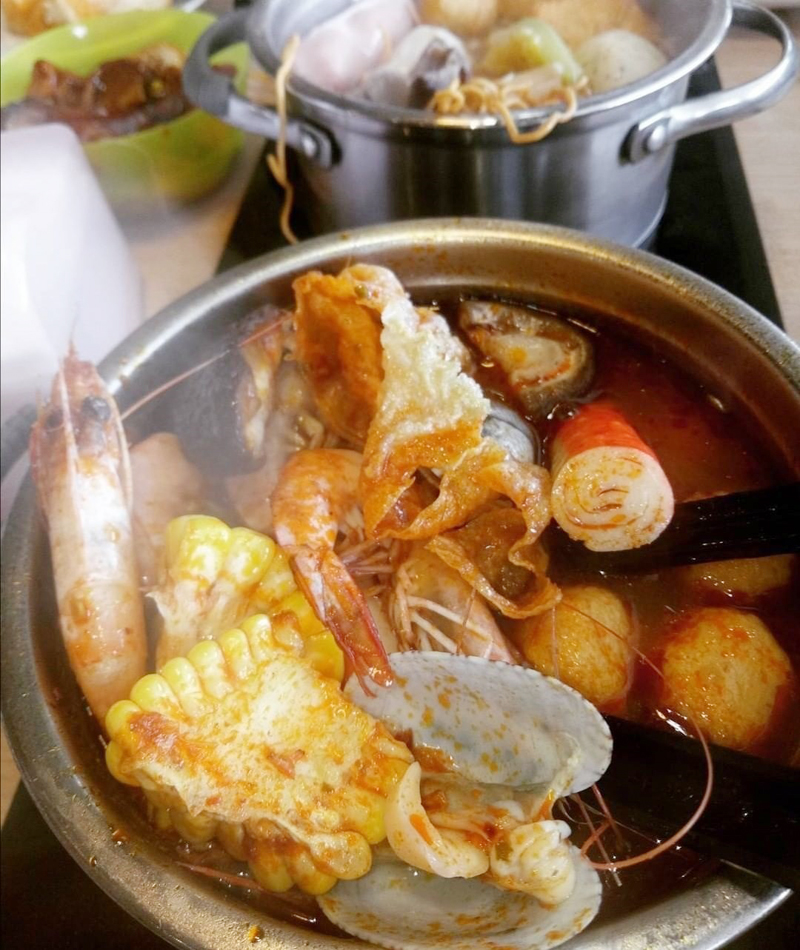 Image Credit: @volcanoshabushabu
If you happen to be around DPULZE Shopping Centre, there's a restaurant that serves a wide variety of authentic Middle Eastern cuisines. Among their many dishes available here include Saba's bestselling Lamb Mandi, Lamb Kabsa, Chicken Kebab sandwich and Beef Tikka.
Address: 4800 Suite 0-2 Ground Floor, Block A1, Jalan Perdana, CBD Perdana, 63000 Cyberjaya, Selangor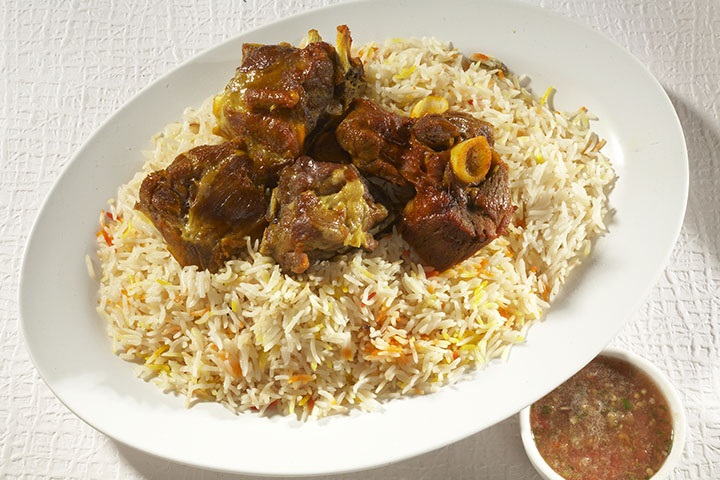 Image Credit: sabaholdings.com.my
---
---