8 Best Places In Klang Valley For Sourdough Bread
By Casey Chong - March 10, 2021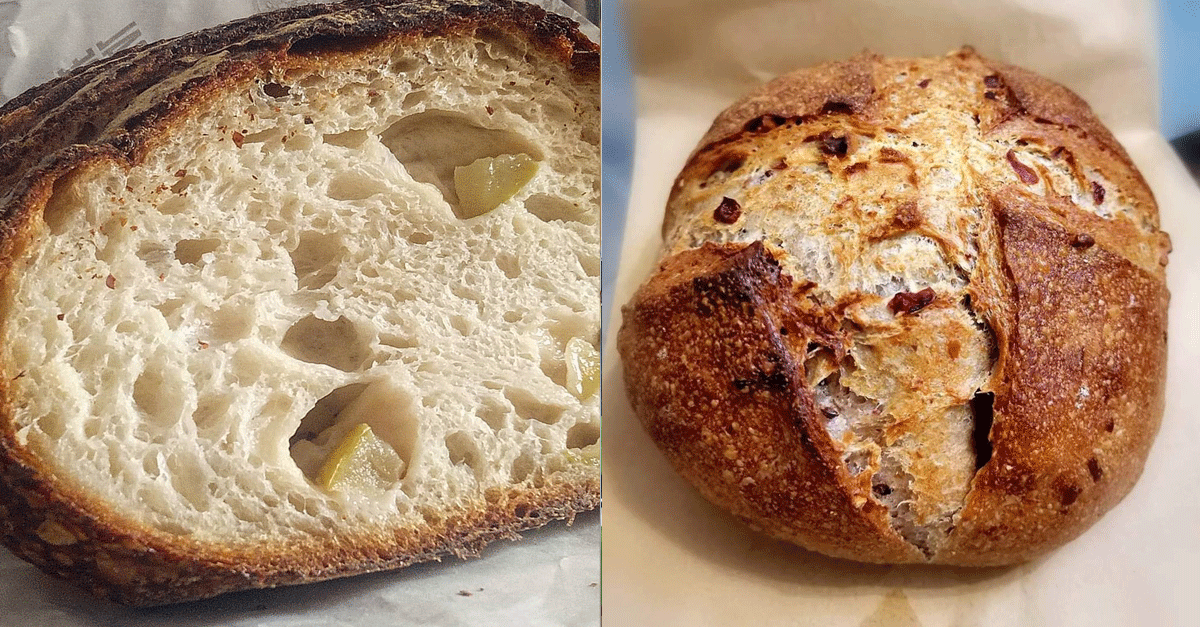 Words like "soft", "airy", "aromatic" and "crusty" are best described for sourdough bread. The kinds that are baked fresh using quality ingredients with none of those typically processed stuff. So, whether you are looking to buy them back home or simply to dine-in at their bakery cafe, we have compiled a selected list of 8 Best Places in Klang Valley For Sourdough Bread in alphabetical order.
Best Places In Klang Valley For Sourdough Bread
---
Past the bright yellow door and up the staircase lies a bakery cafe that serves comfort-food meals and of course, their lovely and freshly-baked bread. All of their baked goods are made fresh using the best ingredients possible. Their Country White/Wholemeal Sourdough -- available in a slice, half or whole -- has that soft and chewy texture with crunchy deep-brown crust on the outside. For something more fulfilling, try one of their sourdough choices such as Chipotle Grilled Cheese toast paired with a side serving of Roasted Pepper & Tomato Soup. You can enjoy the soup on its own or dip your sourdough into it.
Address: 24A, Lorong Datuk Sulaiman 1, Taman Tun Dr Ismail, 60000 Kuala Lumpur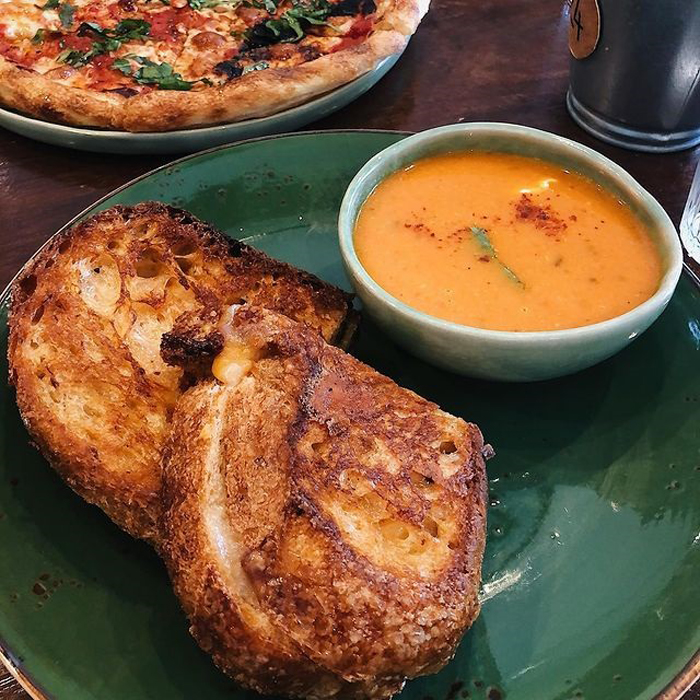 Image Credit: @stellomnoms
Huckleberry knows a thing or two about baking different kinds of artisan bread ranging from bagels to baguettes, sandwich loaves and of course, sourdough. They have few choices here, namely Miche Sourdough and Rustic French Sourdough made with stoneground flour from France. Their sourdough is all traditionally baked that uses a longer fermentation time for better taste and texture.
Address:
(Damansara Heights) 2G & 4G, Jalan Medan Setia 2, Plaza Damansara, Damansara Heights, 50490 Kuala Lumpur
(Bangsar Shopping Centre) G108 & GK2 Ground Floor, Bangsar Shopping Centre, 285 Jalan Maarof, Bangsar, 59000 Kuala Lumpur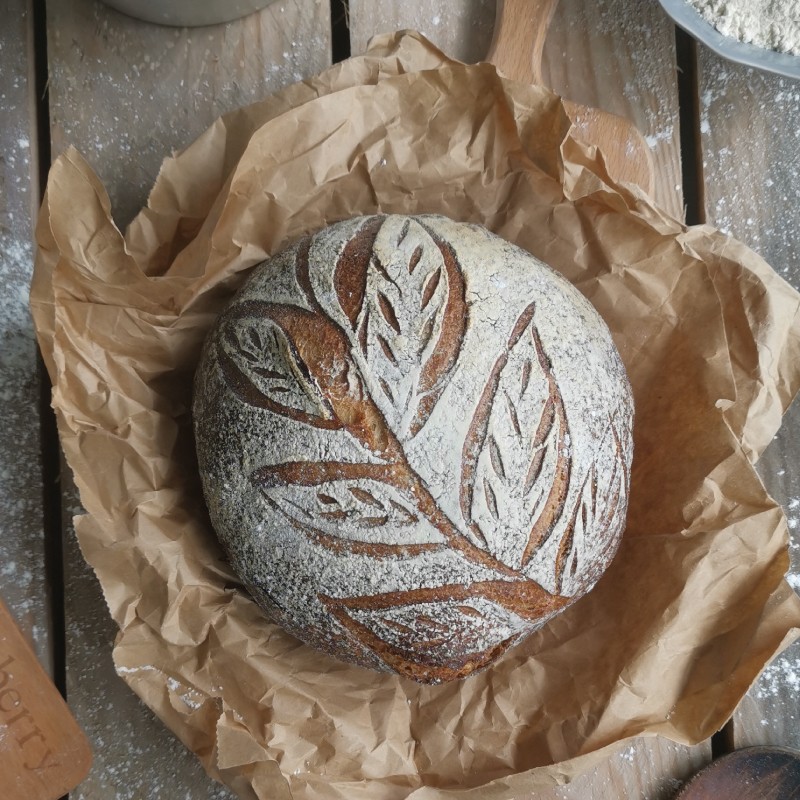 Image Credit: huckleberry.my
At Kenny Hills Bakers, they don't take shortcuts when it comes to their range of baked goods. And that applies to their organic sourdough as well, offering different varieties from white to 8-grain, rye and wholemeal sourdough. Not to mention they have them all freshly-baked every morning using only quality ingredients available. You can also try their sourdough in the form of sandwiches with different fillings to choose from such as roasted beef, smoked salmon and grilled chicken with avocado slices.
Address:
(Ampang) 241-B, Lorong Nibong, Off Jalan Ampang, 50450 Kuala Lumpur
(Bangsar Shopping Centre - Kiosk) BSC Fine Foods, Bangsar Shopping Centre, Jalan Maarof, 59000 Kuala Lumpur
(Bukit Tunku) Lot B-2, Taman Tunku, Off Jalan Langgak Tunku, Bukit Tunku,
50480 Kuala Lumpur
(TTDI) The Greens Terrace, Lot G-2, Jalan Wan Kadir 3, Taman Tun Dr Ismail, 60000 Kuala Lumpur
(Desa Park City) GF-06 Waterfront, 5, Persiaran Residen Desa Park City,
52200 Kuala Lumpur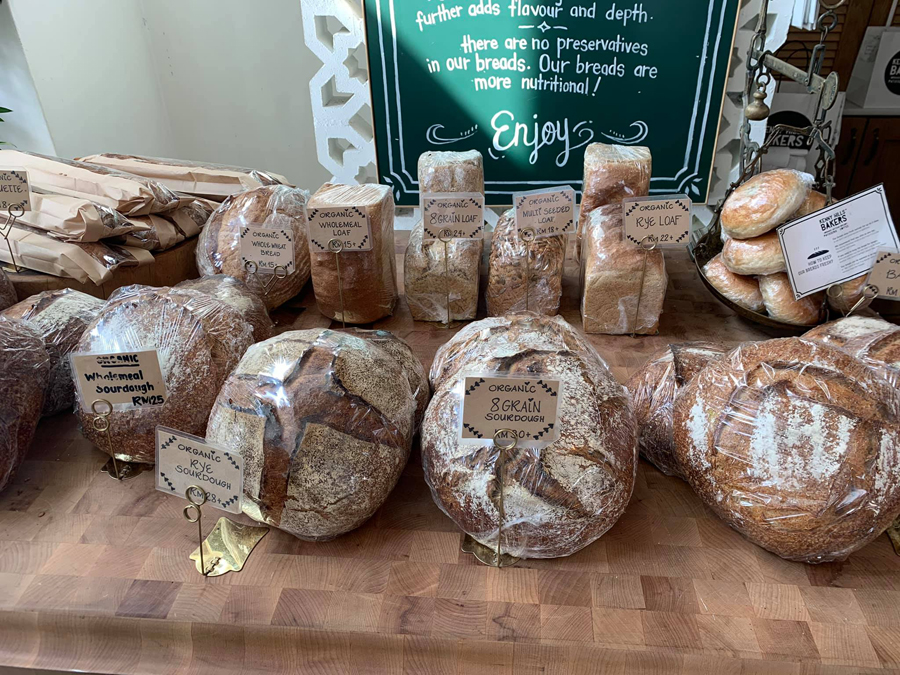 Image Credit: @norhidayu.kamal.5
Smith bakes all their sourdough bread in-house using their signature wood-fired oven. This gives their sourdough a distinctly smoky aroma with enough flavour and crusty texture on the outside. Looking at their menu, they have plenty of sourdough options such as Classic Country Sourdough and Mixed Sourdough -- all of which are served with French butter on the side. Of course, you can request different spread(s) ranging from fruit compote to peanut butter and sun-dried tomato pesto at a fraction of the price.
Address: 71, Jalan Setia Bakti, Bukit Damansara, 50490 Kuala Lumpur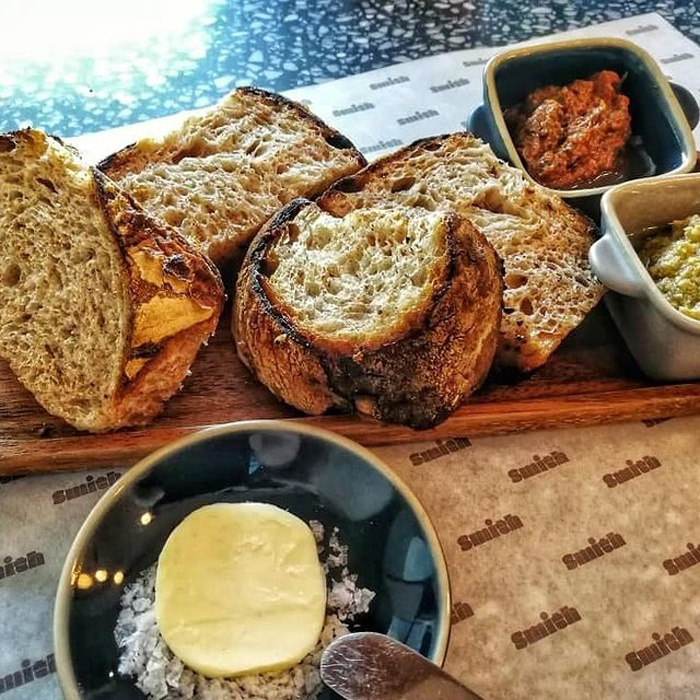 Image Credit: @smith.breads
Despite their name, The Kefir King also specialises in baking sourdough bread -- all made from scratch minus the usual nasties such as artificial ingredients, preservatives or additives. Their sourdough has a nice mouthfeel, coupled with aromatic flavour and crusty exterior. Among the sourdough available at The Kefir King includes Sourdough Kefir Bread and Authentic Rye Sourdough Bread. While you are at it, try one of their homemade spreads such as The Kefir King's sugar- and preservatives-free Raspberry Jam, which certainly goes well with the sourdough bread.
Address: 1681, Jalan Tebing Timor, Jinjang Utara, 52000 Kuala Lumpur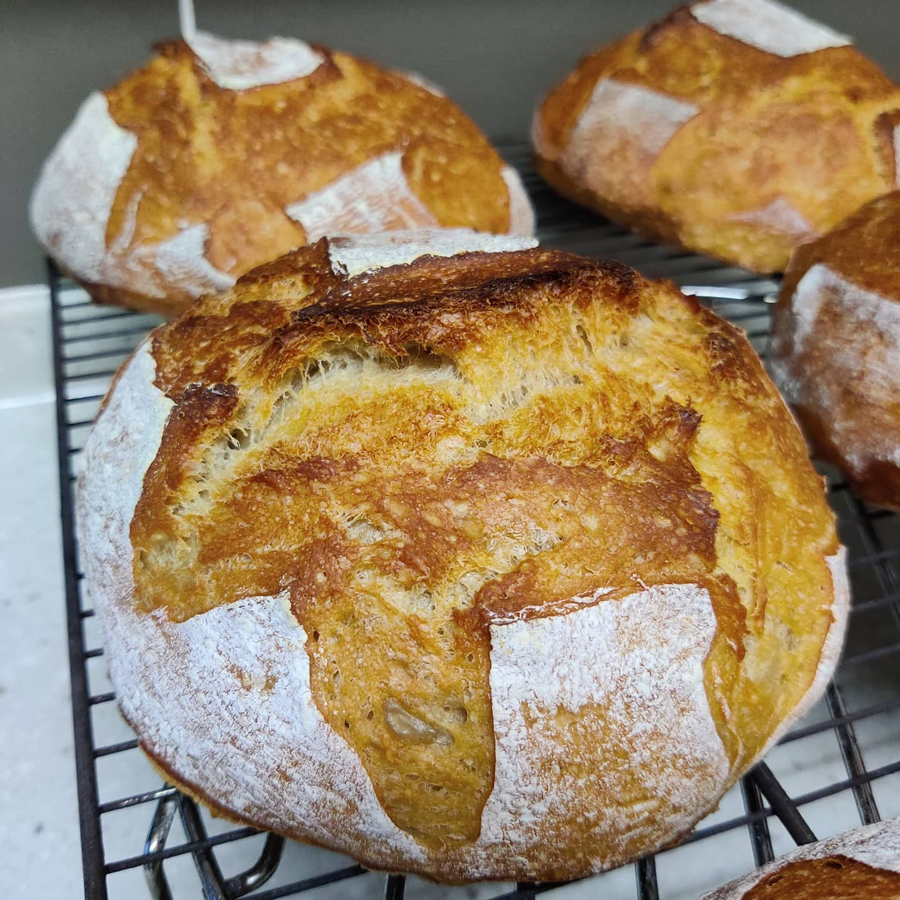 Image Credit: @thekefirking.my
Founder and baker Tommy Lee of Tommy Le Baker means serious business when it comes to handcrafted baked goods. Here, he uses only natural ingredients with no added preservatives or additives. The same also goes with his range of gut-friendly sourdough bread, namely Sourdough Auvergne Rye Loaf and Country Sourdough Bread. Tommy Le Baker offers varieties of sourdough sandwiches as well with delectable fillings like roast ribeye steak, smoked salmon and brie cheese.
Address: 82, Jalan Rotan, Kampung Attap, 50460 Kuala Lumpur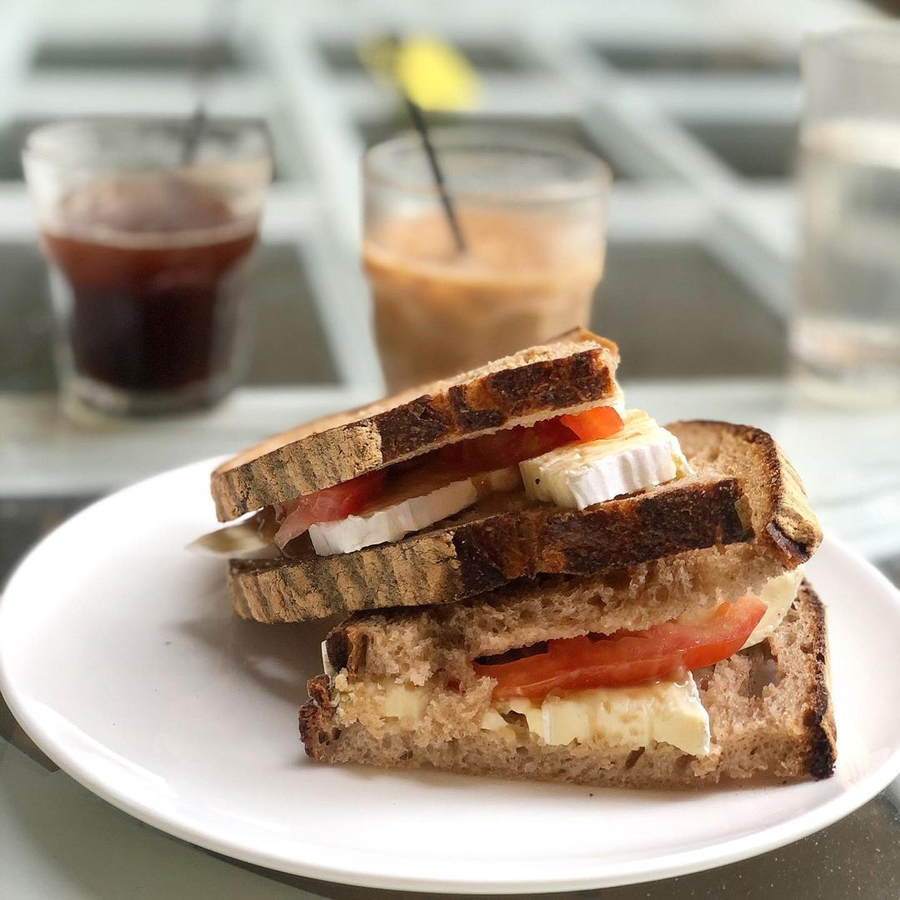 Image Credit: @mandatory_food
Here's a bakery located in the Damansara Kim neighbourhood that specialises in various kinds of sourdough bread. This includes everything from Pullman to Cranberry & Walnut, Country as well as Honey Oat and Apple Sourdough. For the latter, the aromatic sourdough bread infuses well with fresh apple juice and even has chunks of apple for that added juicy bite.
Address: 21, Jalan SS 20/11, Damansara Kim, 47400 Petaling Jaya, Selangor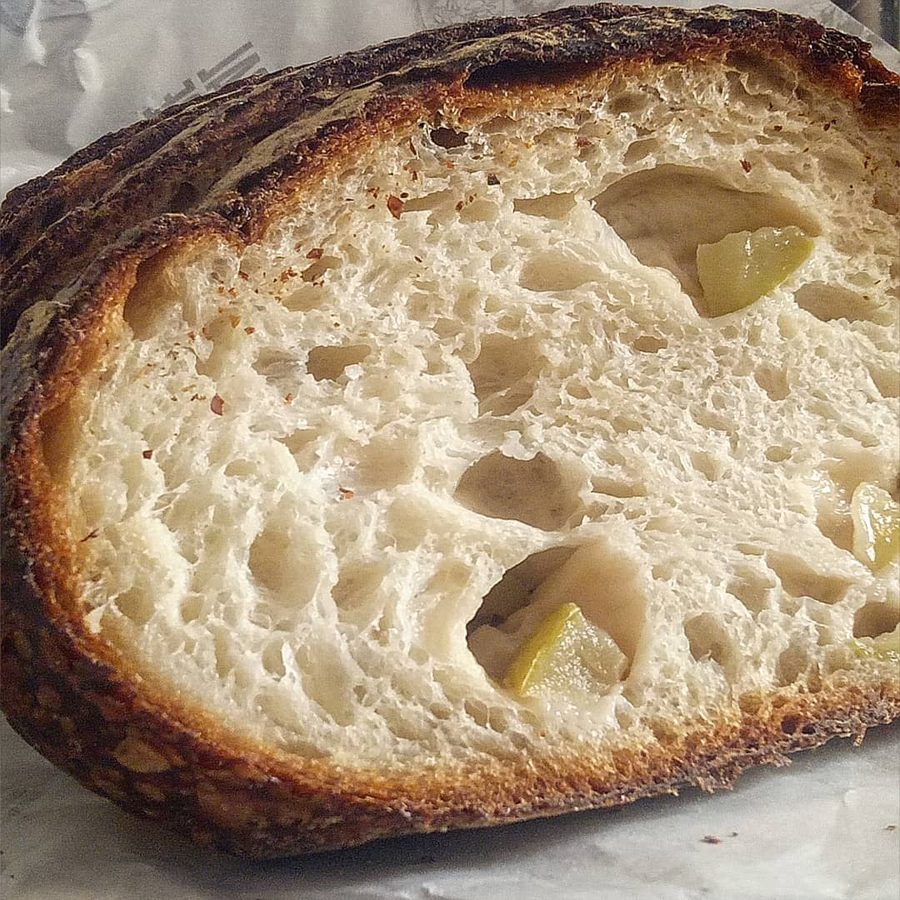 Image Credit: @sunsun_1106
Penang-based founder Chan Su Yin eschews commercial yeast in favour of natural and wholesome ingredients, where all of the bread is freshly made in-house a.k.a. the "Fermentation Lab" on a daily basis. Among their bestselling sourdough worth trying here include Whole Wheat Sourdough, Cranberries Walnut Whole Wheat Boule Sourdough and Country Raisin Sourdough.
Address: 41G, 37, Jalan SS 21/37, Damansara Utama, 47400 Petaling Jaya, Selangor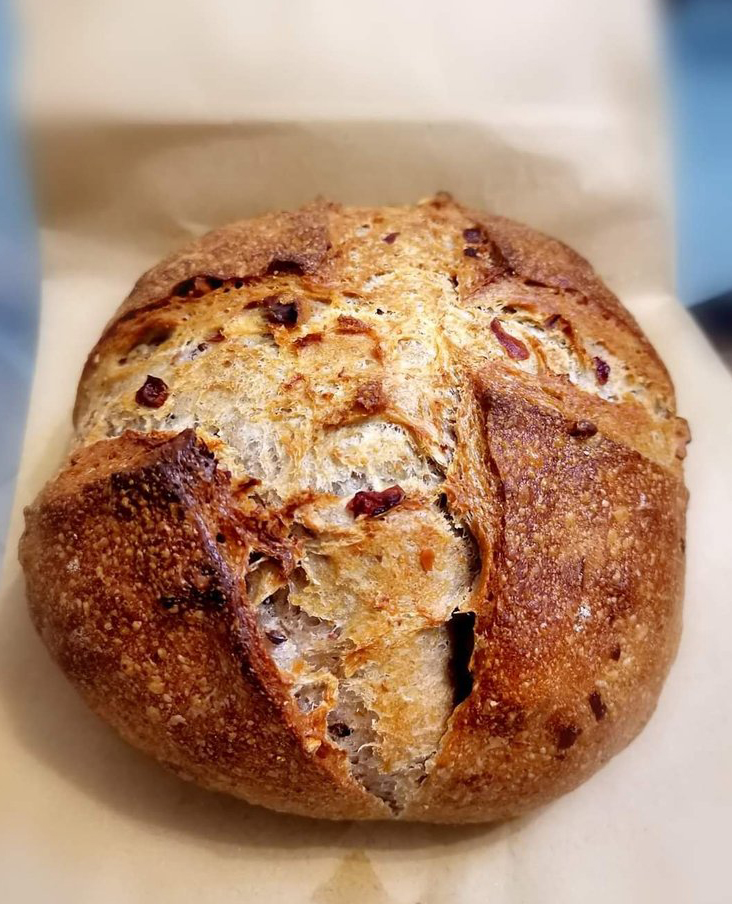 Image Credit: yinssourdoughbakery.oddle.me
---
---