Here's What To Eat At Damansara Kim
By Casey Chong - October 16, 2020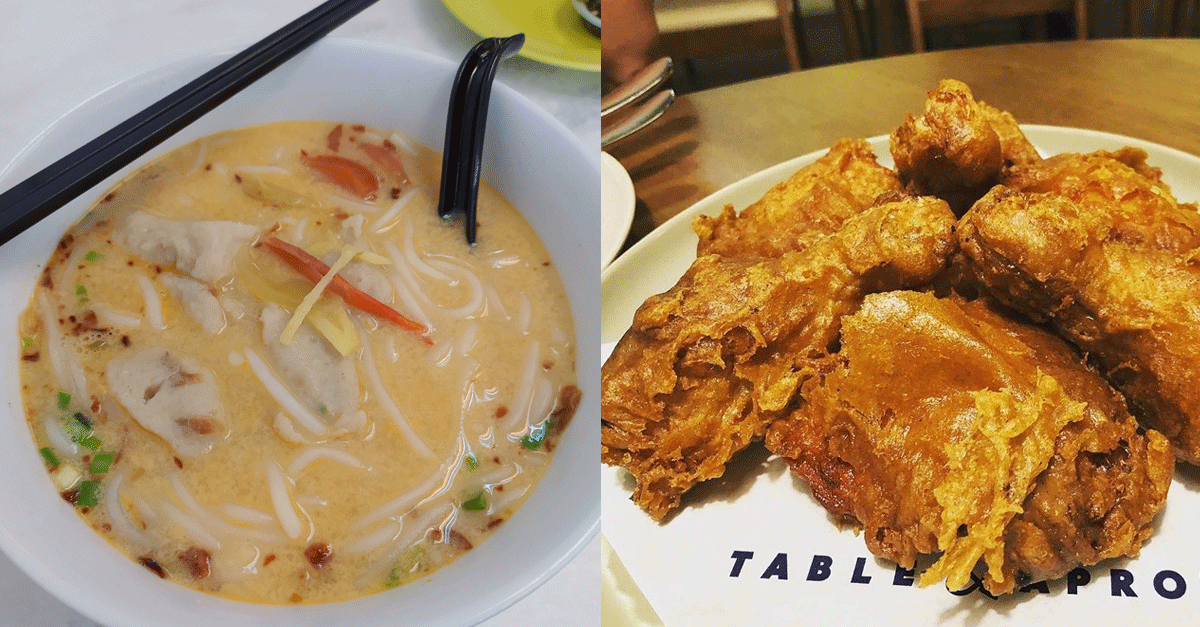 Tucked between MRT TTDI and the bustling Damansara Uptown, the otherwise small neighbourhood of Damansara Kim has become a hub for many eateries offering different kinds of food. This includes everything from local fares to Thai, Asian and Western cuisines and yes, a certain New Zealand ice cream brand as well. Below is the selected list of What To Eat at Damansara Kim.
List Of What To Eat At Damansara Kim
---
Just a mere 6 minutes from MRT TTDI lies a humble-looking restaurant that serves fish head noodles. Or more appropriately, slurpy-licious fish head noodles enhanced with the rich, creamy taste of evaporated milk and a subtle kick of rice wine. Of course, you can request to exclude evaporated milk upon order. Their menu is straightforward enough, covering different types of fish to go with the noodles of your choice (fine mee hoon, thick mee hoon or lai fun a.k.a. thick rice noodles). You have the choice of either soong or haruan fish, with the latter coming highly recommended. But if you hate the feeling of picking out tiny fish bones, there's a boneless alternative in the form of handmade fish paste. Finally, true to the fish head noodles recipe, it also comes with preserved vegetables, ginger and tomato -- all of which helps to make the dish more appetising.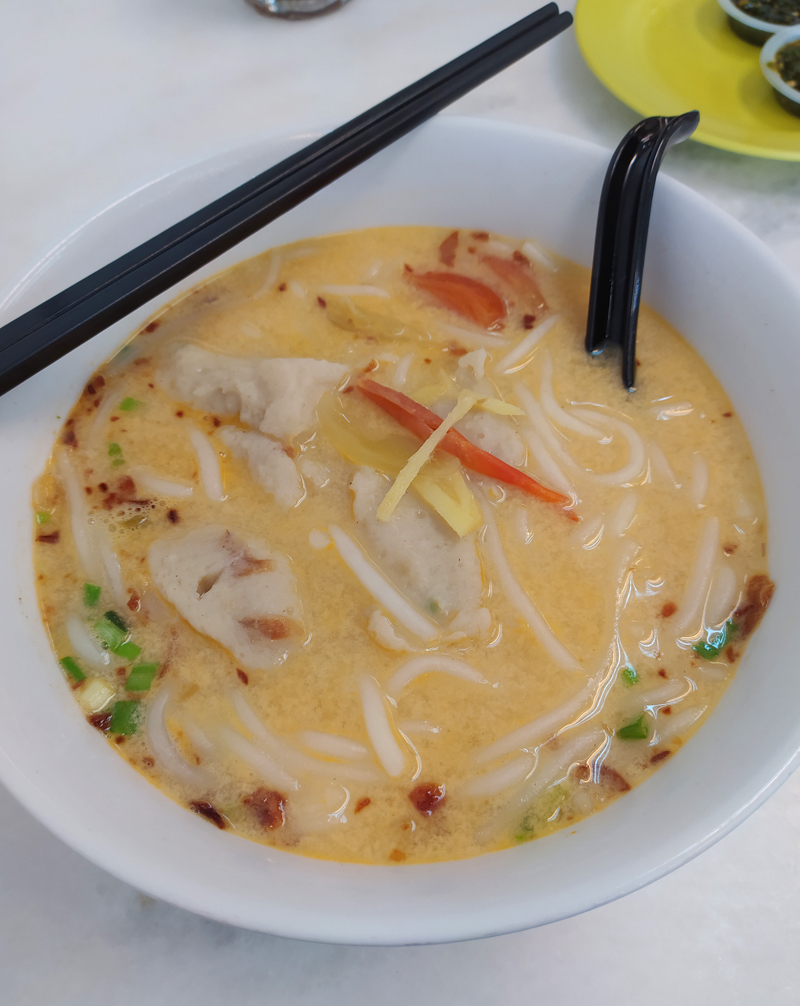 Image Credit: @caseychong
Beyond its retro-style, hand-painted signage reminiscent of an old-school bakery lies a minimalist, no-frills interior that gives Universal Bakehouse a contemporary touch. The bakery, which also doubles as a cafe, offers some seats here and there for those who prefer to dine-in. The real star of Universal Bakehouse, however, is their scrumptious baked goods made fresh on a daily basis. This includes their signature sourdough toast (available in plain Country or the more Assorted style), which is served with savoury French butter and sea salt. The sourdough toast itself has a nice, crusty exterior but soft on the inside. Alternatively, Universal Bakehouse offers various open-faced sandwiches a.k.a. tartines packed with either Ricotta & Avocado, Hummus & Tomato or Turkey Ham & Pistachio.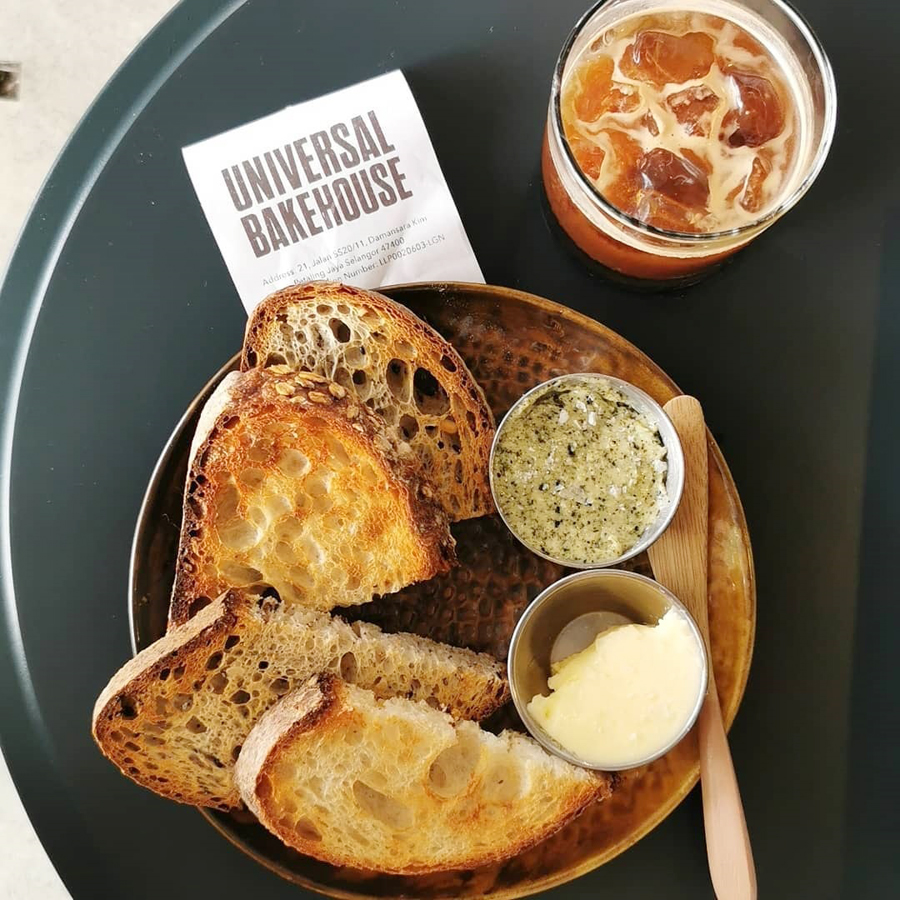 Image Credit: @isebelleats
Situated just beside Universal Bakehouse (which also operates under the same owners!), Table & Apron's main speciality lies in their famous fried chicken. What you'll get here is crackly crispy skin on the outside upon each crunch with juicy chicken meat on the inside. Words like "flavourful" would be a perfect description here and if that's not enough, the fried chicken comes with a side serving of spicy-sweet Lingham chilli sauce. In case you are wondering what makes their fried chicken such a sought-after favourite among many customers, it has to do with the way Table & Apron brine their chicken with assorted spices. Then, they have them dredged with buckwheat flour, tempura and banana fritters (pisang goreng) before sending them for a deep-frying process. An ultimate comfort food not to be missed!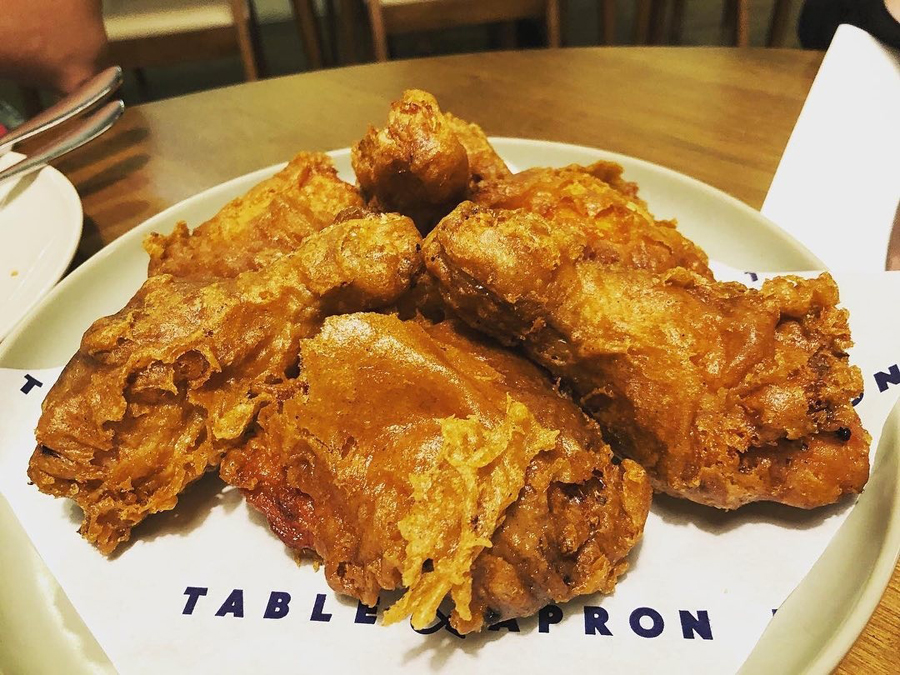 Image Credit: @ruralboi_urbangirl
If you love seafood and particularly fishes, you might want to check out the Fei Fei Fish Restaurant at Damansara Kim. Here, they offer 19 types of fresh fishes to choose from, namely Spring Water Tilapia, Golden Snapper, Melaka Strait Pomfret and Napoleon Wrasse. You can have the chef cook your preferred fish in 15 different styles either steamed or deep-fried method with the likes of Bentong Ginger, Superior Soup or Sweet & Sour Sauce. Despite the name of the restaurant, they menu is also diverse with other Chinese dishes such as tiger prawn, pork and chicken varieties.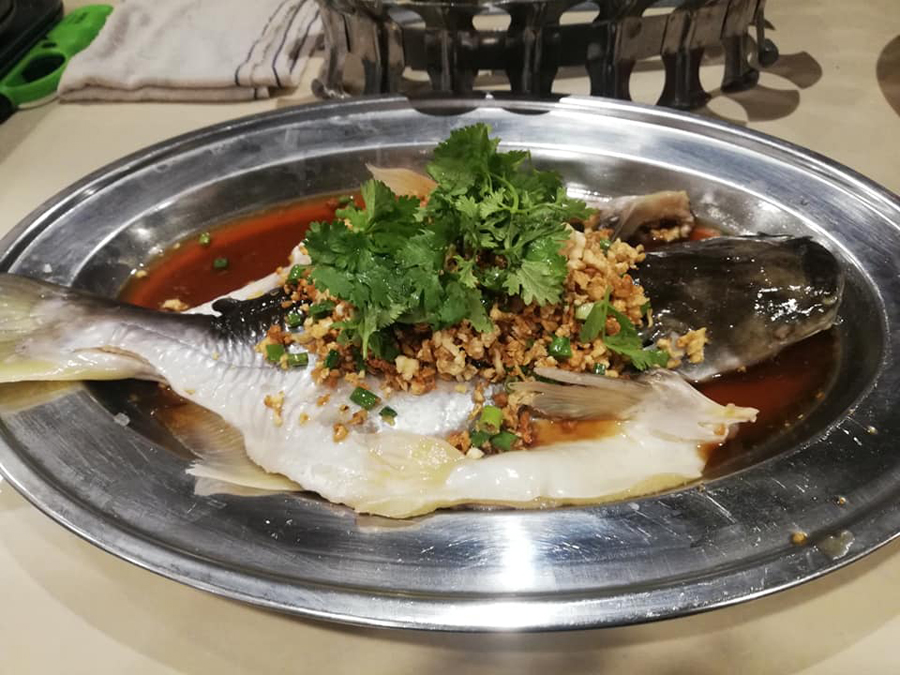 Image Credit: @肥肥鱼-Fei-Fei-Fish
Alternatively, you can also get fresh seafood delivered to your home with some of these Best Fresh Seafood Deliveries in KL & Selangor!
Chef Kom, who manages KomPassion, offers a wide array of Thai fusion cuisine ranging from appetisers to mains and desserts. Try one of his specials such as the savoury-sweet Smoked Duck with Pomelo Salad. Or if you like something spicy, go for the Oxtail Green Curry -- a hearty dish with soft and tender oxtail stew, pickled ginger and vegetables served in delectable green curry. Being a Le Cordon Bleu alumni himself, he combines his culinary know-how of French cooking and integrates it into a unique dish of Duck Leg Confit with Belacan, which also served as part of his specials. Other a la carte menu you can find from KomPassion includes the classic Tom Yum Goong, Green Curry Pork Belly and Slow Cooked Fish Fillet with Chilli & Lime. Also, remember to leave some space for dessert, namely their Mango Sticky Rice that uses purple rice instead of the usual white variety. Those who like ice cream can opt for the KomPassion Special Dessert -- a sweet-savoury combination of their in-house Sankaya & blue flower ice creams and coconut sorbet served with sticky rice, cendol, red ruby, peanut and sweet corn.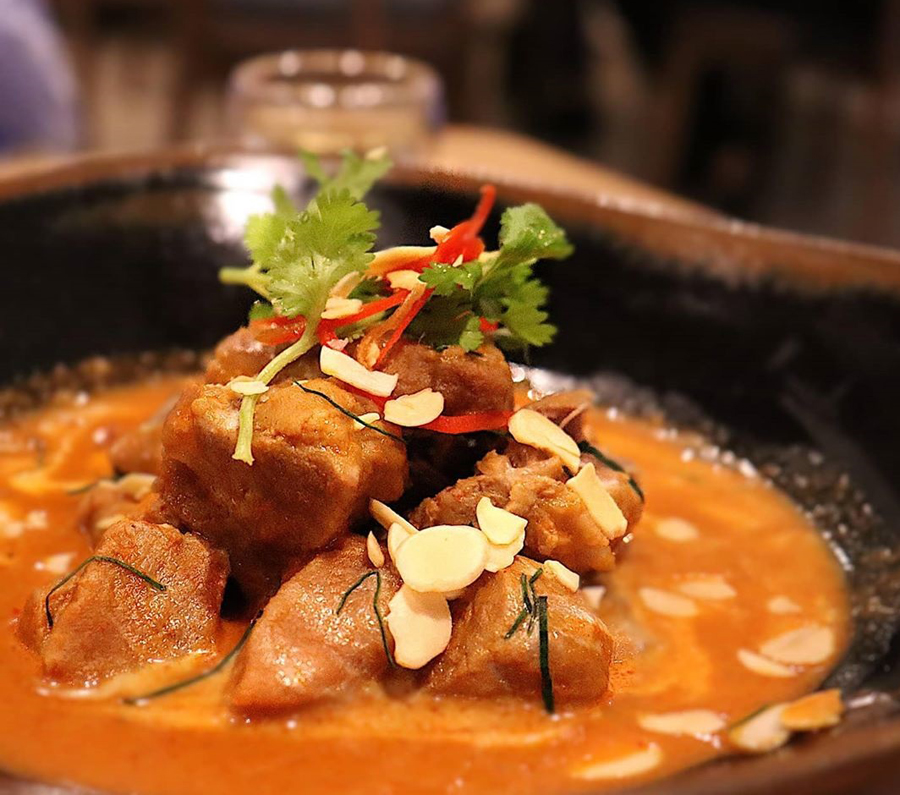 Image Credit: @nicholas.thy
The name of the cafe refers to the old-school childhood game back in the day and here, they complement that name with plenty of comfort foods from Asian and Northern Thai-inspired Western cuisines, providing plenty of choice! For the latter, there's the Kapow Macaroni served in spicy pad ka prow style with minced pork and homegrown Thai basil leaves. But if you prefer a grain base, you can go for their Kapow Fried Rice instead. Some of the other food worth trying include Papa Yong's Bolognese, a wholesome pasta dish cooked with minced beef, tomato, mushroom, onion, carrot and celery. And if you come during the weekends, they have two specials on their menu including the quirkily-named Porkymon (pan-seared pork chop with sauteed broccoli, carrots and wedges) and the spicy broth of Northern-Thai Pork Laksa served with rice noodles and fresh mixed vegetables. For something light, they have assorted choices like the fried minced pork-based Nachos as well as the succulent Aroi Smoked Duck and Moo Ping, grilled marinated pork served in bamboo skewers. Finally, end your meal with one of their refreshing Matcha Series desserts or find out what's available at the front counter for cakes and pies.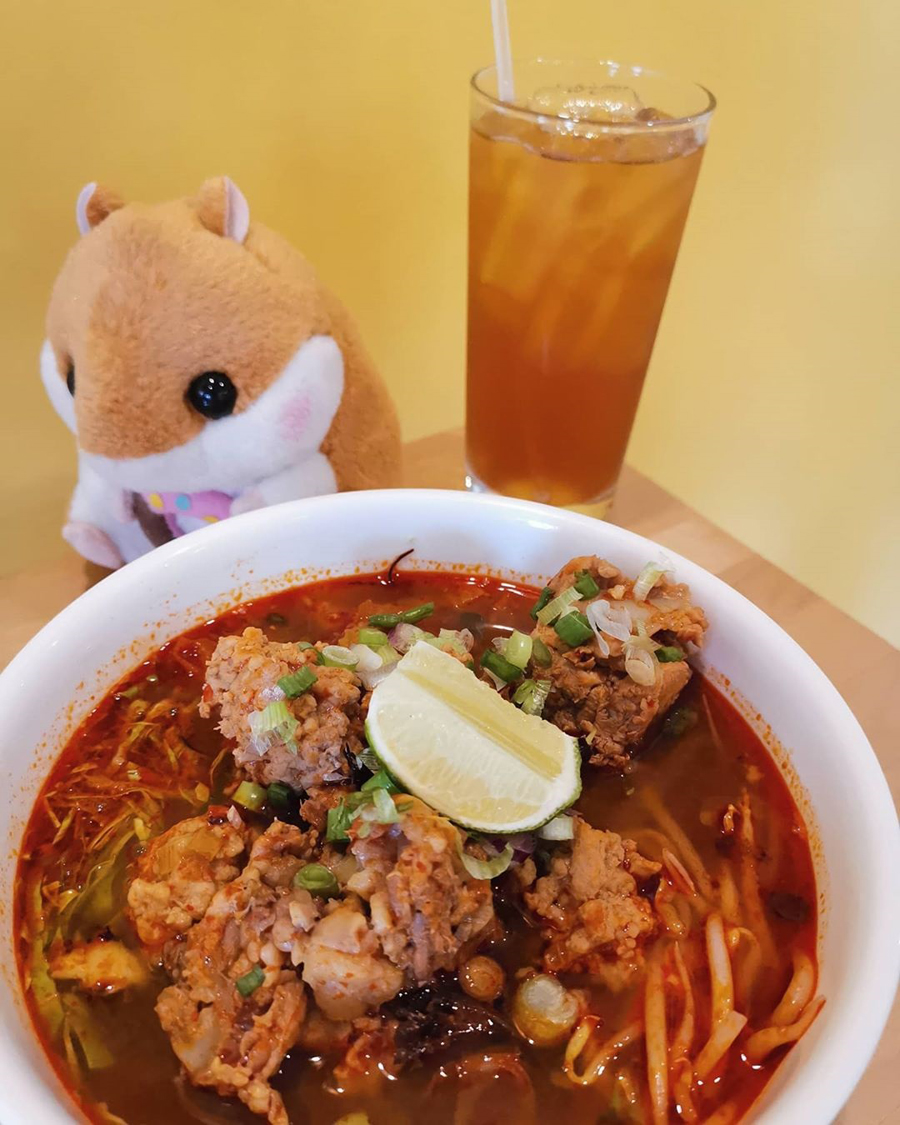 Image Credit: @lattalilatcafe
Speaking of cakes, have you checked out our 10 Places for the Best Cake in KL & Selangor?
Eat healthily at Farm To Plate, with the restaurant offering a range of wholesome dishes from Fresh Creamy Tomato Soup to King Mushroom with Truffle Oil Pizza and Creamy Mushroom Fettuccine. For the latter, instead of settling for the store-bought variety, they use handmade fettuccine for the pasta dish. But the crème de la crème on their menu happens to be the 100% Iberico De Bellota, which is sourced all the way from Spain. The meat itself comes from the acorn-fed pigs -- a result that makes the pork ribs taste delectably nutty and robust. You can have the ribs cooked in either low or high heat, with the former slow-grilled to juicy and tender perfection. Those who prefer a chewy bite should opt for the latter. Both ribs come with side servings of roasted potatoes and salad. Alternatively, there's the Iberico Bellota Rendang with Thin Pizza Bread -- a fusion combo of Iberico De Bellota meat cooked in rich and spicy rendang. It's the kind of comfort food that pairs well with the thin and toasty pizza bread on the side.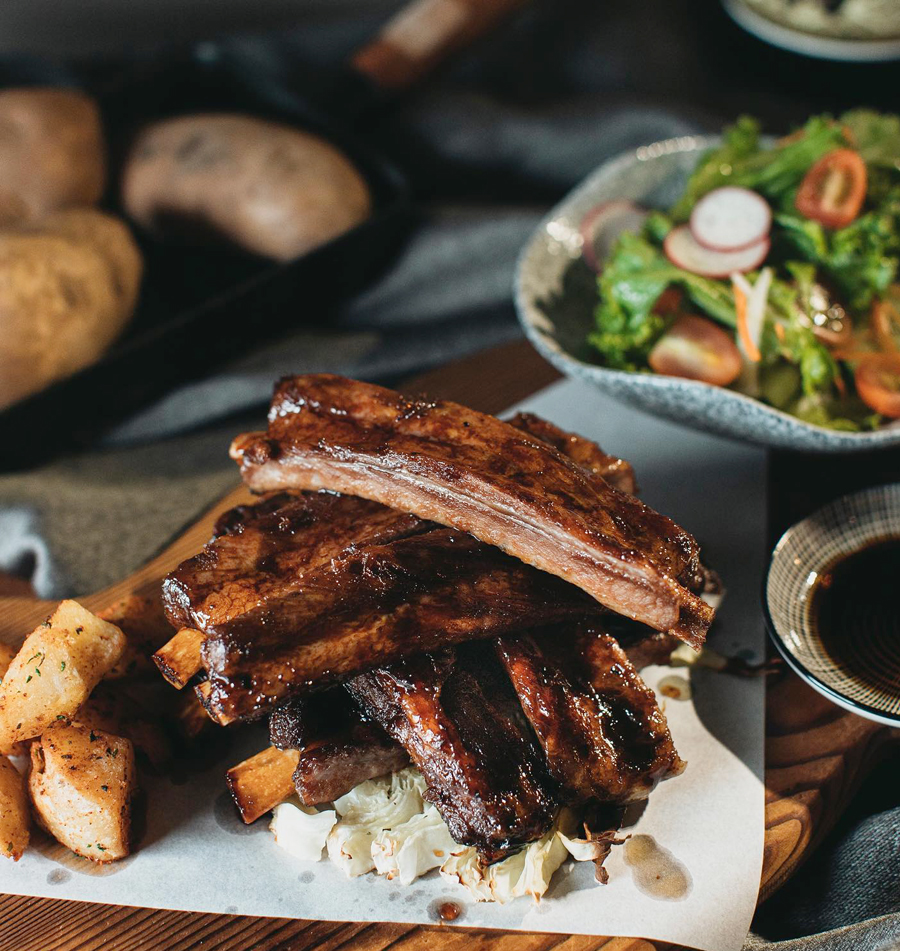 Image Credit: @farmtoplate
It's meat galore at The Swimming Cow (that catchy name, though), offering juicy steaks using sous vide cooking techniques. In other words, the steak is all well-seasoned before placed in a transparent vacuum-sealed bag and cooked at a precise temperature in a water bath. They also specialise in fresh handmade pasta dishes such as Fettuccine Truffle Mushroom and Pappardelle Beef Ragu.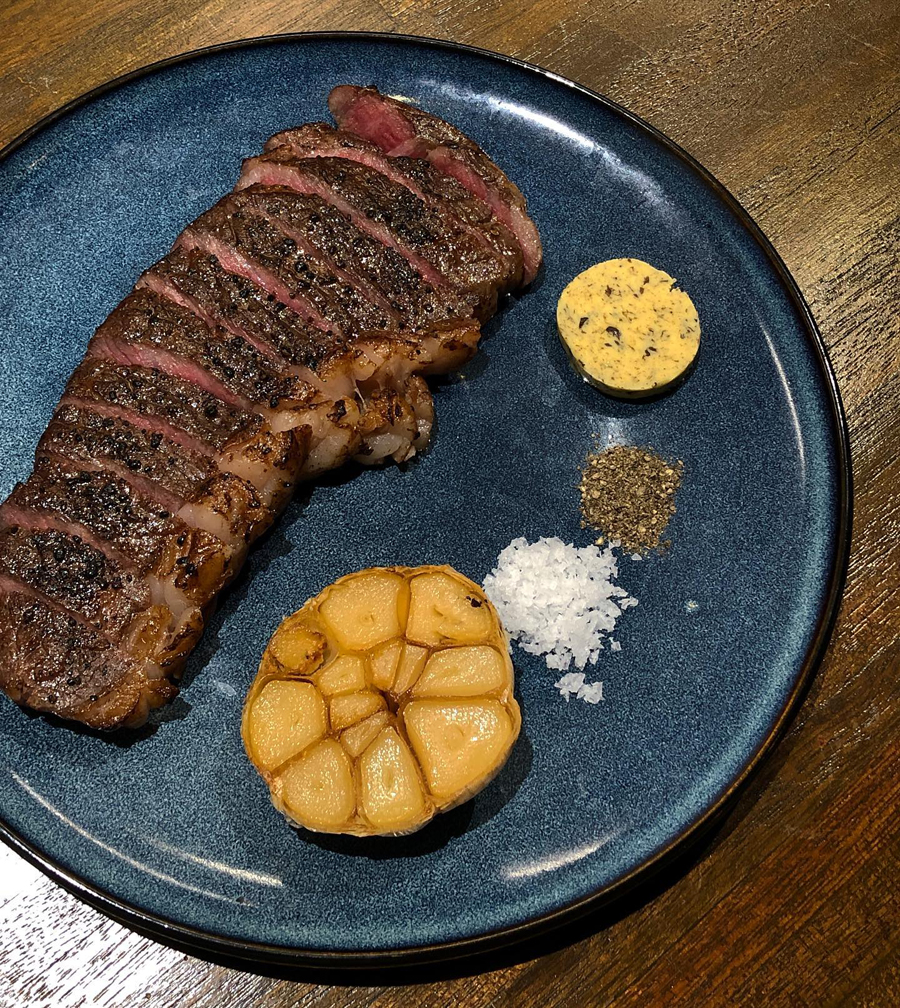 Image Credit: @TheSwimmingCow
IDC, which stands "Ice Dream Cream", specialises in New Zealand-based Kapiti ice cream. Depending on the rotation, you'll get to try different flavours like their bestselling classics of Vanilla Bean and Triple Chocolate. Some of the other flavours available include Spicy Apple Crumble, Affogato, Vintage Strawberry & Cream and Hokey Pokey, which is actually a combination of vanilla ice cream added with honeycomb toffee bits. Available in Single, Double and Triple Scoop while those who prefer sampling different ice cream flavours can go for the share-worthy six scoop option of The Sampler.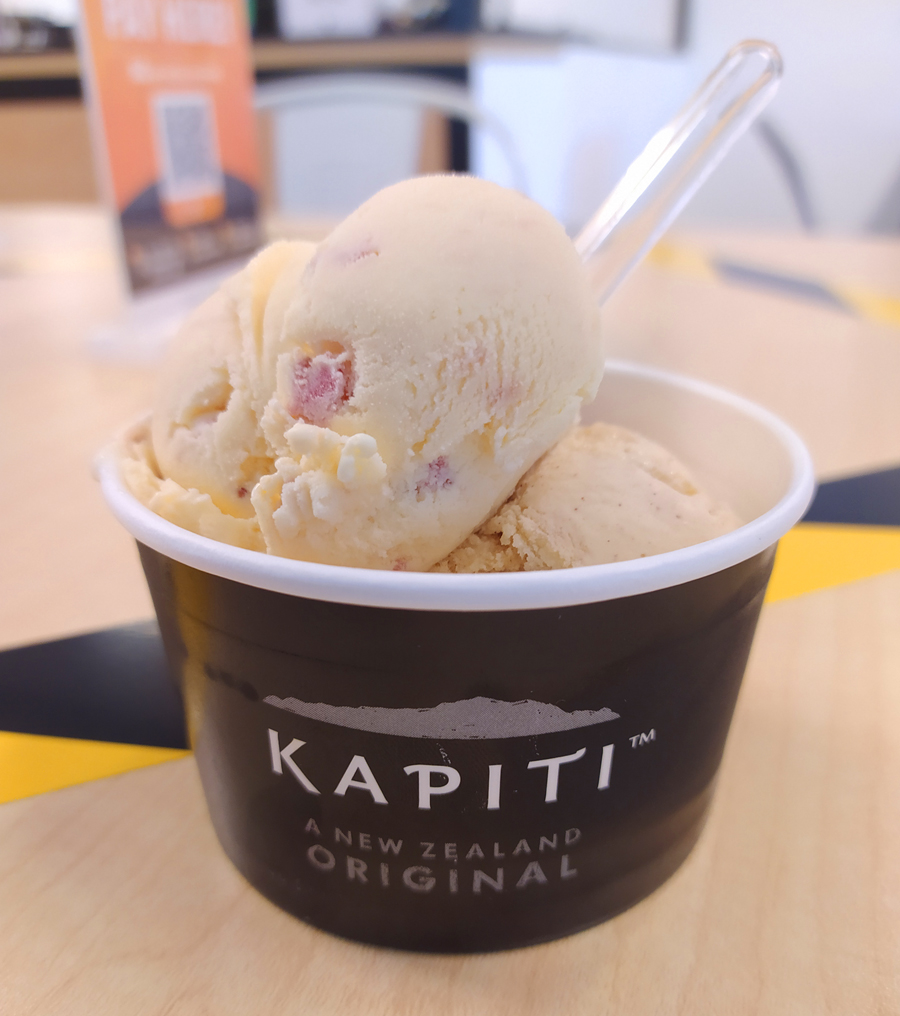 Image Credit: @caseychong
After trying that New Zealand ice cream brand, it's time to check out our very own local ice cream brands instead with some of the Best Malaysian Ice Cream Brands!
---
---