8 Local Cake Shops You Can Order Online In Klang Valley (2021 Edition)
By Casey Chong - July 28, 2021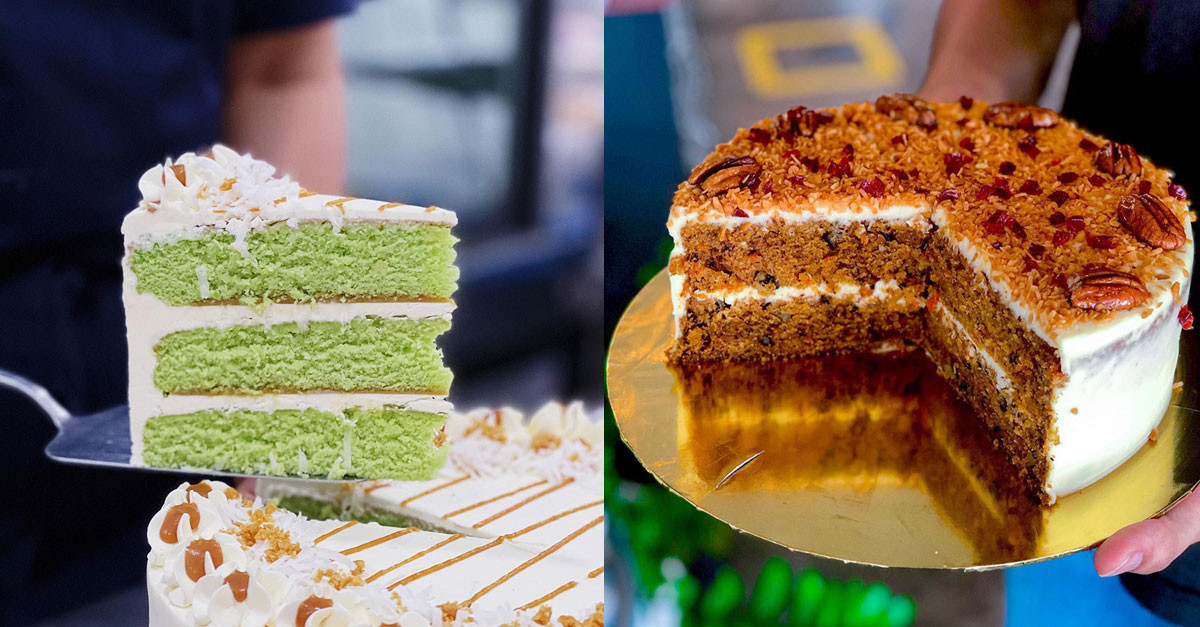 Craving for a homemade slice of cake? Or maybe two or even the whole cake? From classic chocolate and carrot cakes to creamy-rich cheesecake varieties, we got them all covered with our 2021 edition of 8 Local Cake Shops You Can Order Online.
Local Cake Shops You Can Order Online
---
Sundaydo has come a long way since its humble beginnings as a food truck selling delicious sliced cakes in Taman Melawati. Today, they have expanded their successful cake business into a full-fledged bakery. Being a family business, they bake their cakes freshly in-house using quality ingredients. Among their must-try bestsellers include Pandan Gula Melaka Cake, Nutella Red Velvet Cake and Devils Food Chocolate. Those who love cheesecakes can look forward to the likes of Basque Burnt Cheesecake, Mango Cheesecake and Lotus Biscoff Cheesecake. Other than sliced cakes, they also offer whole cakes, brownies, bars and assorted cheesy babydo-in-a-box. To place your order, you can WhatsApp them or visit their bakery at Taman Melawati.
Address: No 2, Jalan H 3, Taman Melawati, 53100 Kuala Lumpur.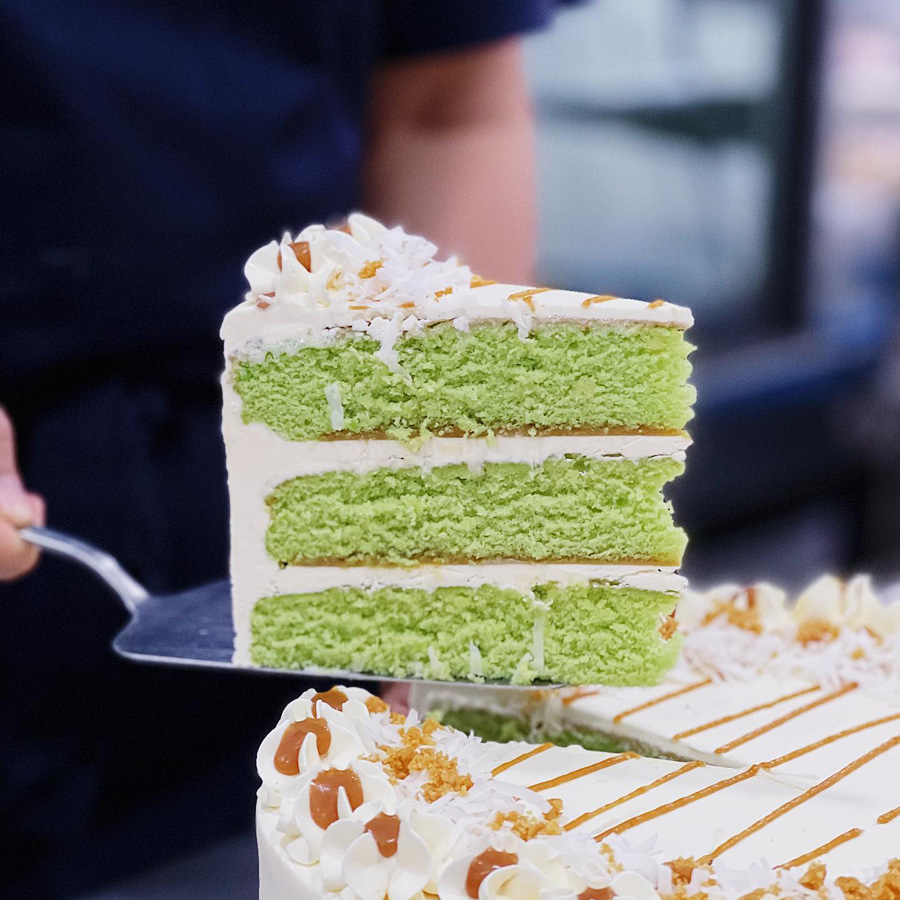 Image Credit: @Sundaydo.HQ
Kiara Cakes mean serious business when it comes to their baked goods. And that means they only use the freshest and quality ingredients possible no matter their cakes, pies, cookies, bread or pastries. Let's talk about their cakes, where some of their popular ones include Rose & Lychee Cake, Salted Caramel Cookie Crumbles Cake and Strawberry Yogurt Cheesecake. Simply DM them at 013-518 8000 to place your order for whole or even custom cakes.
Address: 7.4, Vista Kiara, Jalan Kiara 3, Mont Kiara, 50480 Kuala Lumpur.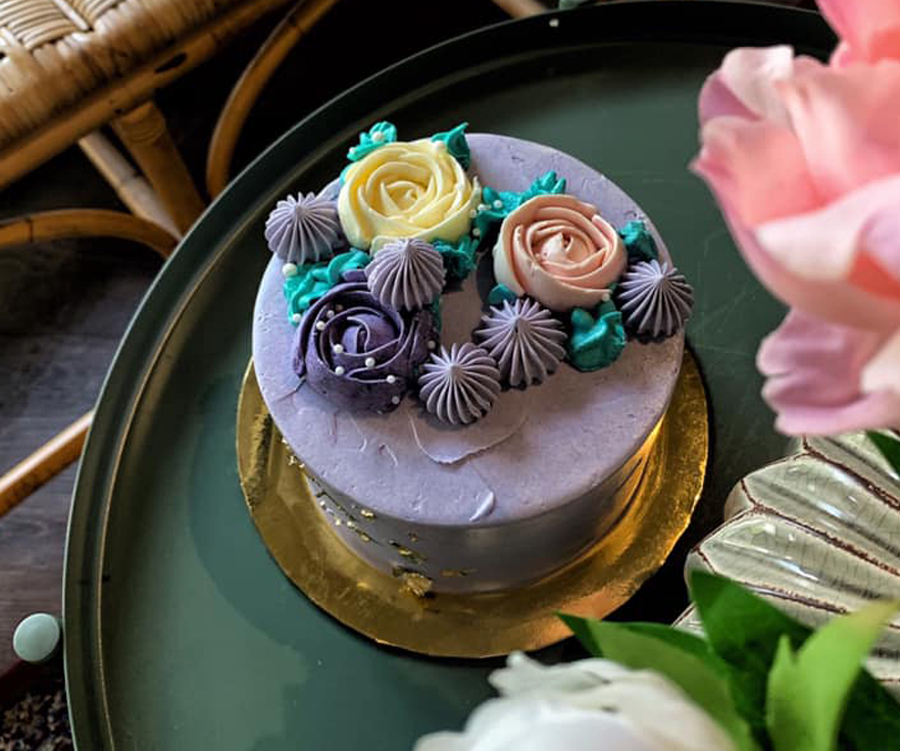 Image Credit: @Kiara-Cakes
Nothing commercial or manufactured, just pure honest-to-goodness slices of heaven. In other words, Twelves Slices Cafe bakes their cakes fresh and from scratch too using the best ingredients available. And the same also goes for other baked goods such as sourdough bread, croissants and brownies. For cakes, some of their recommended bestsellers include the deliciously fragrant Pandan Gula Melaka Cake and the moist Pecan Carrot Cake. Available in slices and whole cakes, you can place your order via WhatsApp at +60 11-1010 3731.
Address: Shop G-3A, Lexa Residence, Jalan 34/26, Wangsa Maju Section 10, 53300 Kuala Lumpur.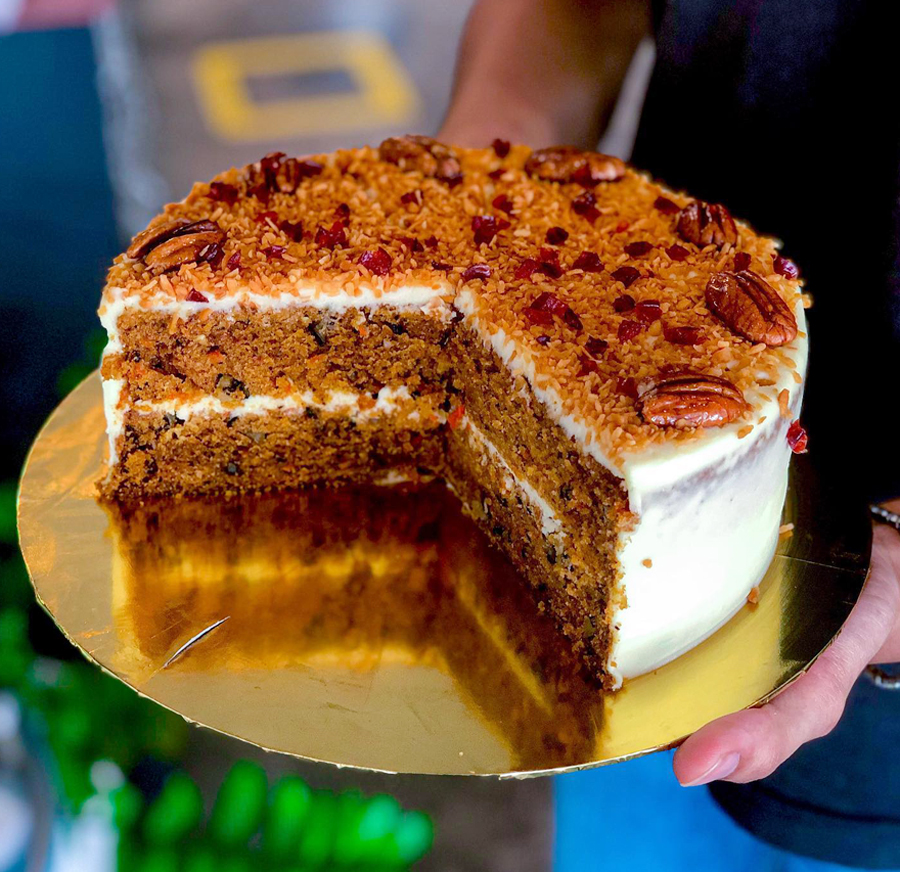 Image Credit: @Twelve-Slices-Cafe
A cosy brunch spot based in Mont Kiara, offering all-day breakfast menus consisting of familiar favourites like Kaya & Butter Toast and Big Breakfast. You can find plenty of homemade baked goods too, ranging from rustic ciabattas to sourdough, sandwich loaves and baguettes. Let's not forget about their scrumptious in-house cakes, namely Kraftkon Slice Cake made from dark rye flour, seeds with French cream cheese frosting and caramelised nuts. They also sell other cake flavours like Red Velvet, Marble Butter the good old-fashioned Grandma's Carrot Cake. You can place your order from their online store or visit their bakery cafe at Mont Kiara Meridin for takeaways.
Address: G2A, Mont Kiara Meridin, 19, Jalan Duta Kiara, Mont Kiara, 50480 Kuala Lumpur.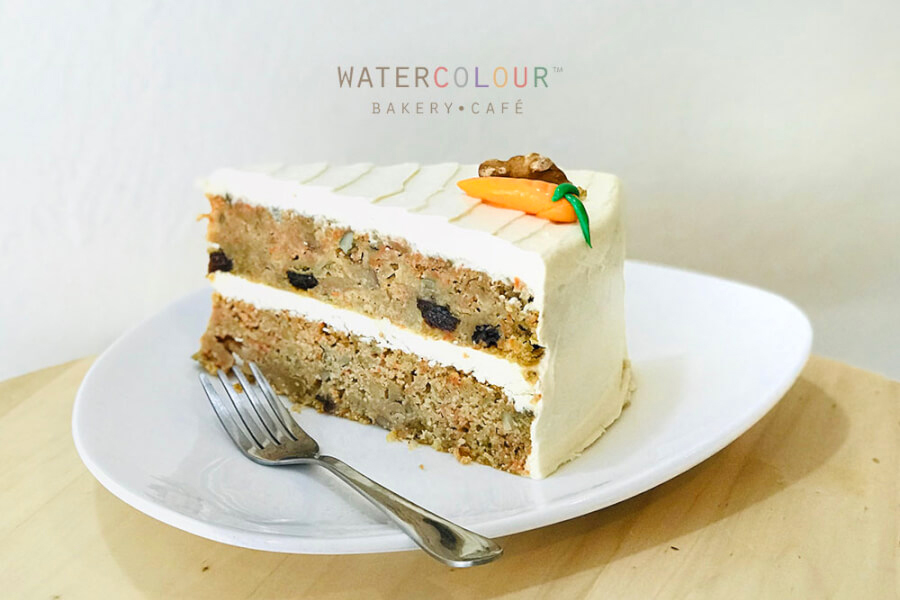 Image Credit: easyeat.ai
Quality matters for the Taman Shamelin Perkasa-based Jyu Pastry Art, where they bake their cakes from scratch using the best ingredients. If you are looking for some recommendations, you might want to try their cocoa-rich Chocolate Maniac Cake Pie made from pure cocoa powder and Belgium chocolate. Cheesecake lovers, in the meantime, wouldn't want to give Trio Cheese Cake Pie a miss -- a wonderfully soft and moist sponge cake generously layered with cream cheese filling. For orders and enquiry, simply WhatsApp them at +60 10-903 6885 or check out their online store.
Address: No. 22, Lorong 6C/91, Taman Shamelin Perkasa, 56100 Kuala Lumpur.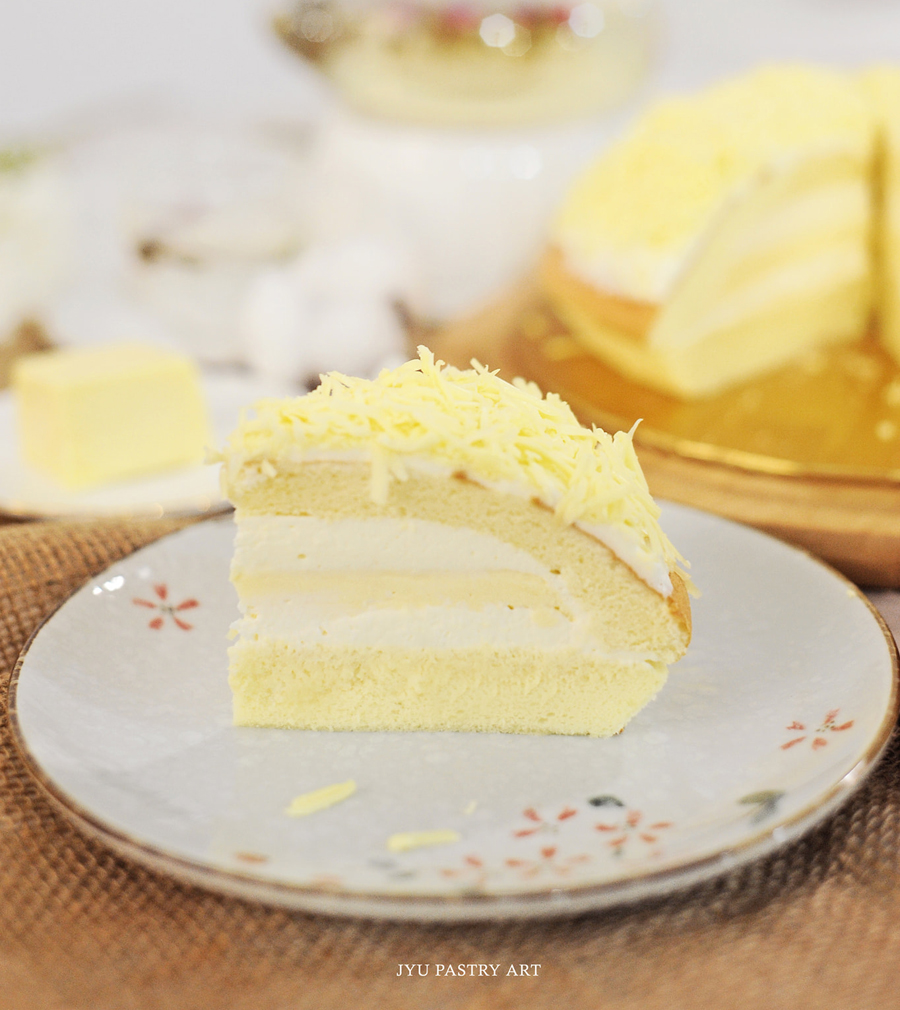 Image Credit: @jyupastryart
From their bread to cakes and pastries, Ferno Bakery makes all of their baked goods fresh with no added preservatives and artificial flavourings. Among the cakes available at their bakery include Fluffy Chocolate Cake, Chocolate Sponge, Carrot Walnut Cake and Tiramisu Cake. Ferno Bakery is located at KL East Mall but you can place your order via WhatsApp at 019-779 2273.
Address: G3-32, KL East Mall, 53100 Kuala Lumpur.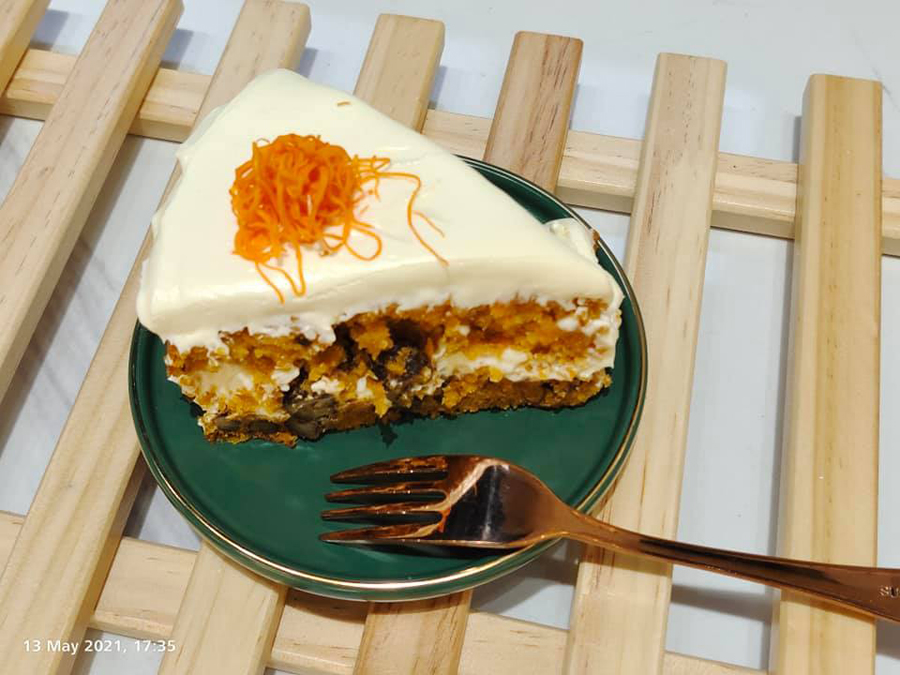 Image Credit: @fernobakery
Using traditional French bakery techniques, PastryVille's range of cakes are baked fresh on a daily basis to maintain its quality standard. Some of their classic favourites include Chocolate Mud Cake, Chocolate Fudge Cake, Black Forest Cake and Red Velvet Cake. You can also find assorted cheesecakes ranging from blueberry to baked and burnt varieties. For orders, you can do so via DM or WhatsApp at +60 17-376 3319. In addition to selling freshly-baked cakes, they also offer custom cakes.
Address: Click here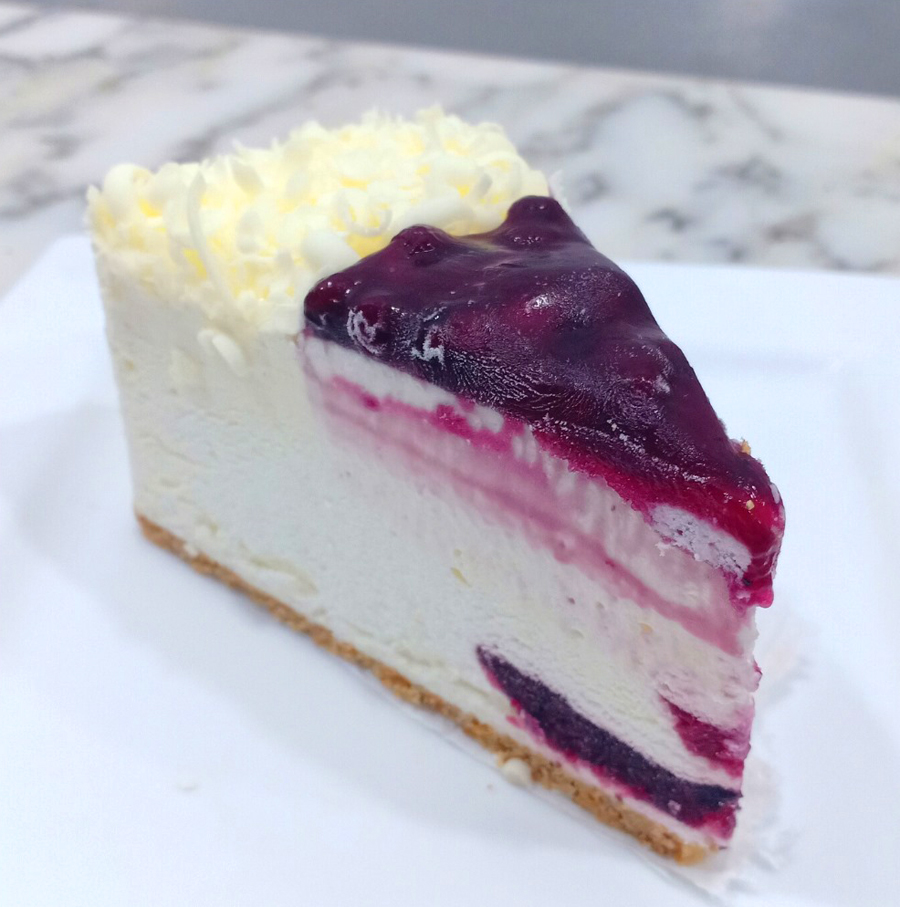 Image Credit: @PastryVille.my
Le Pont Boulangerie et Cafe bakes their cakes, bread and pastries in-house. And yes, they only use the finest ingredients and make them fresh every day. When comes to choices, they have Aria 64 and Beautiful in White, where the former is a rich chocolate cake made from 64% fresh Belgian chocolate cream and chocolate genoise sponge. The latter, in the meantime, is a sweet-sour combo of fresh vanilla, cream and homemade passionfruit jam topped with white chocolate. Some of the other available options include Velveteen Duet (red velvet cake) and Classically Carrot, an old-fashioned English-style cake made with Australian carrots and layers of rich cream cheese frosting. Click here to place your order.
Address: Lot 6, Jalan 1/137C, Batu 5, Jalan Klang Lama, 58000 Kuala Lumpur.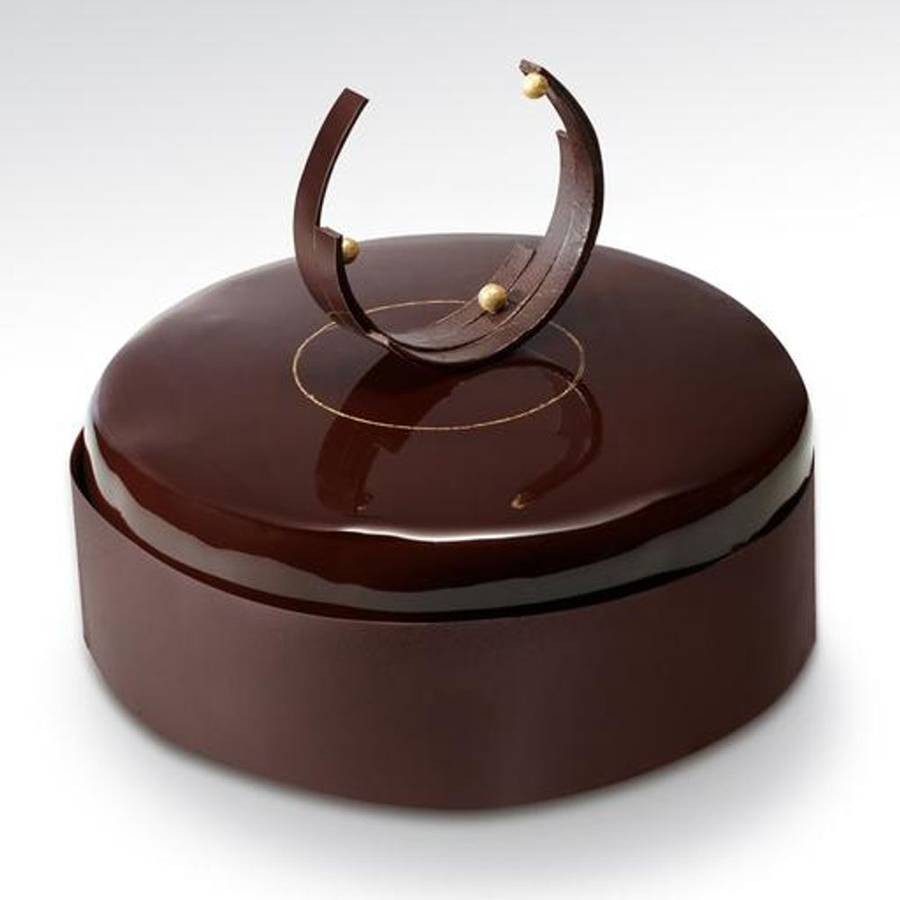 Image Credit: lepontcake.com
---
---