8 Benefits You Can Get From Having Succulents At Home
By Casey Chong - January 08, 2021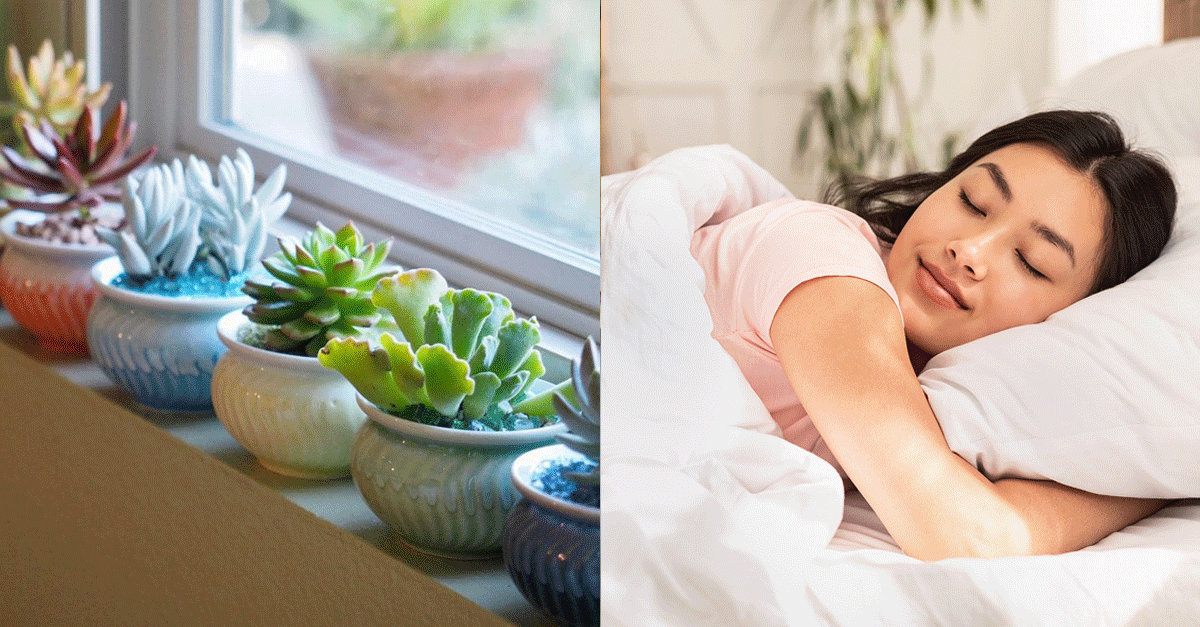 Looking for an indoor plant to beautify your indoor space and benefit your general well-being as well? Then, look no further than getting succulents! This includes the likes of Vick's Plant, Burro's Tail, Snake Plant and Aloe Vera, just to name a few. Still sceptical? Below are the 8 Benefits You Can Get From Having Succulents At Home.
Benefits of Succulents at Home
---
1) Succulents Help To Purify The Air
Let's face it, not everyone can afford to own a good air purifier that normally costs four figures. Which brings us the succulents, your best and cheaper alternative if you are looking for reliable plants that purify indoor air. According to NASA's research, succulents can remove 87% of volatile organic compounds (VOC) found in common items like cigarette smoke, grocery bags and rugs. Some of the recommended air-purifying succulents you can get for your home include aloe vera and snake plant.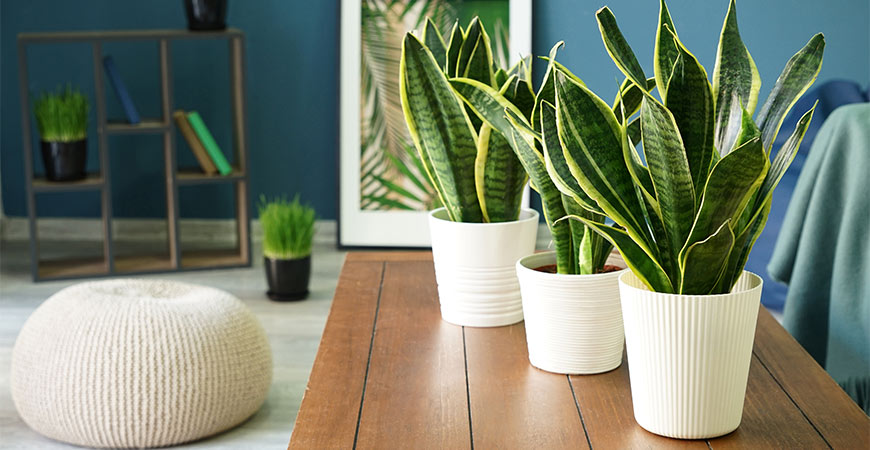 Image Credit: askwetandforget.com
2) Succulents Are Easy To Care For
Succulents happen to be low-maintenance plants, making them perfect for busy people. In other words, they are easy to care for since succulents can survive in harsh environments. Even with as little water as once a week, or as long as the topsoil isn't dry to the touch. Just remember not to expose the succulents in direct sunlight for too long to prevent sun damage. Instead, what you can do here is place them on a windowsill for at least 4-6 hours' worth of sunlight a day.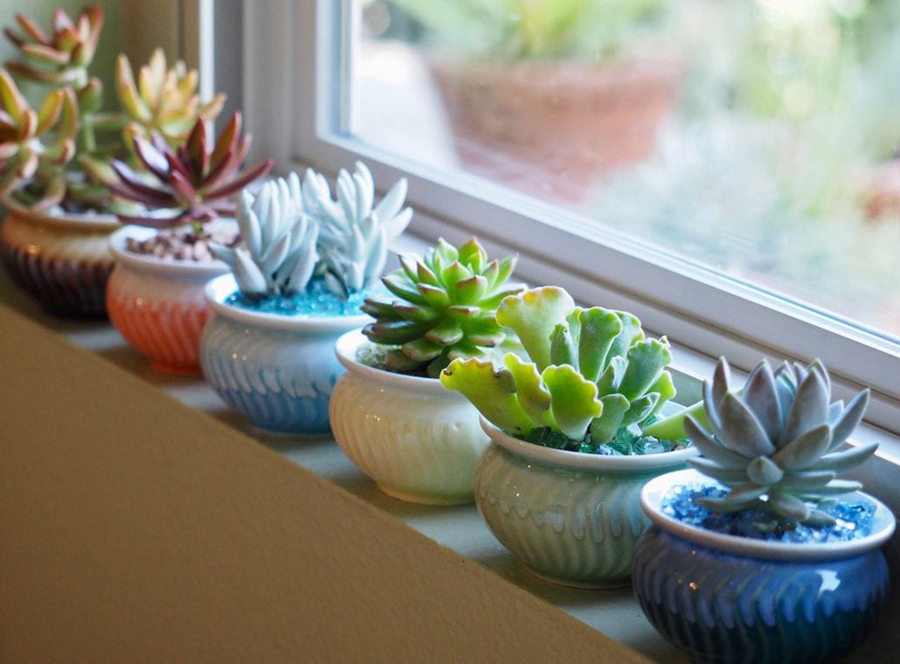 Image Credit: debraleebaldwin.com
3) Succulents Promote A Good Night's Sleep
Having trouble sleeping at night? As we all know, suffering from lack of sleep can cause various health issues. Not to mention it makes us feel lethargic and easily irritated when we wake up the next day. Which is why getting succulents might help you sleep better since they are capable of emitting oxygen all night long.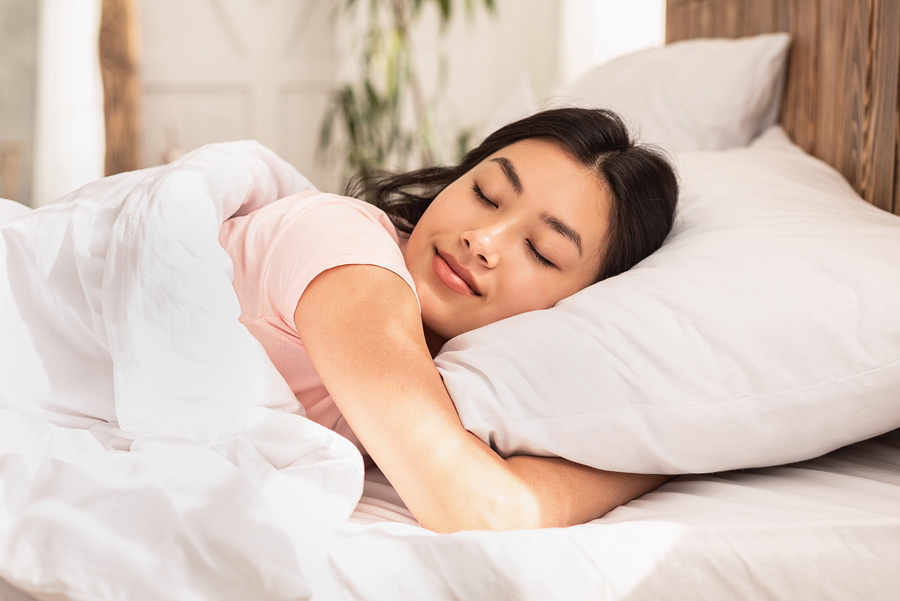 Image Credit: histyle.ie
4) Succulents Only Require A Little Space
Succulents typically come in small and compact sizes, meaning you don't have to worry about taking up too much space. You can easily place them on the likes of a windowsill or even on a hanging shelf of your home interior.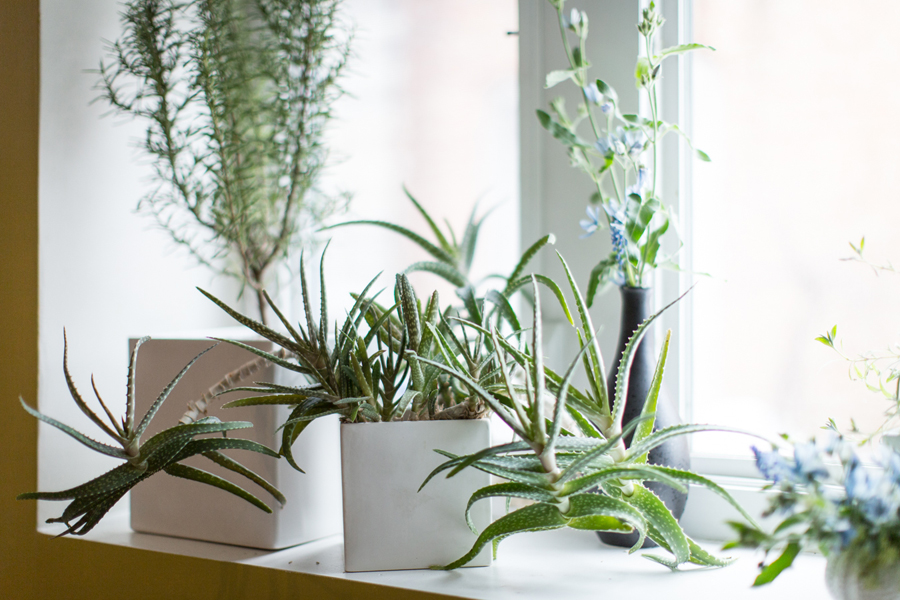 Image Credit: realsimple.com
5) Succulents Help To Improve Your Memory
According to a study from the University of Michigan, having the presence of plants at home can improve your memory retention by 20%. Which means it also benefits your attention spans, leading to better work and school performances. So, let's say you are constantly working from home, do consider placing succulents in your room.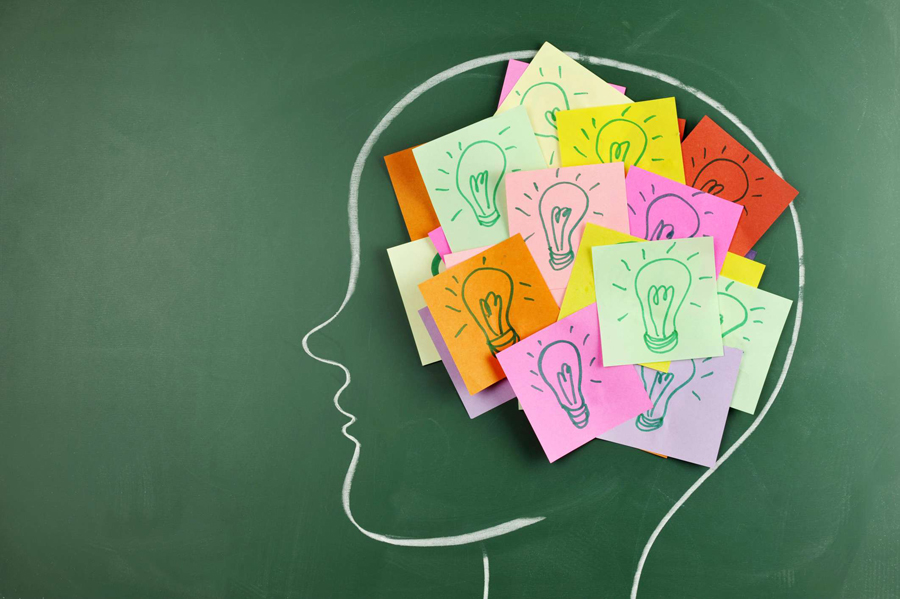 Image Credit: verywellmind.com
6) Succulents Improve Your Indoor Humidity
Succulents can help to improve the humidity in your home since plants generally release water. With added moisture in the air, it benefits your indoor surrounding while preventing common health problems like sore throat, dry skin and dry cough.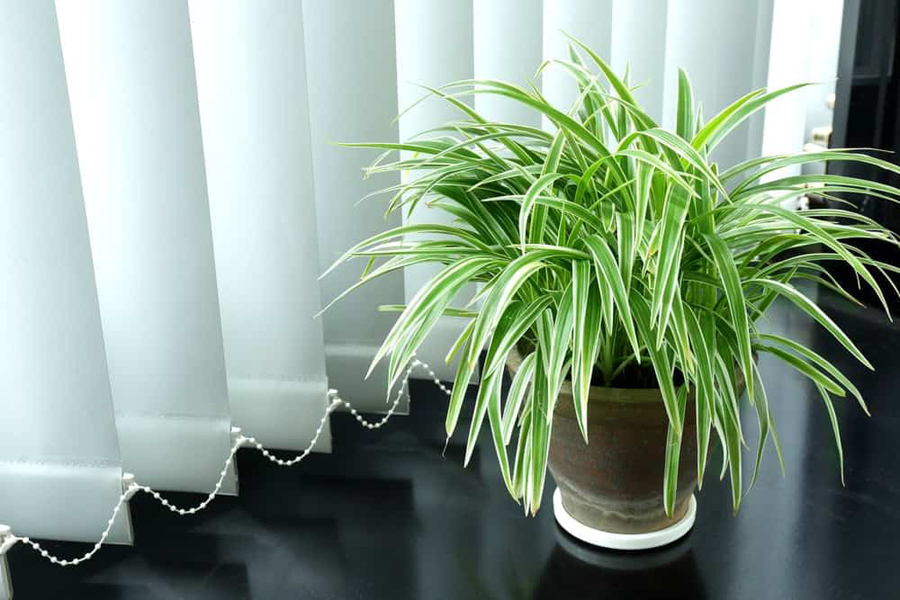 Image Credit: homestratosphere.com
7) Succulents Are A Mood Booster
Feeling stressed working or studying at home? Having an indoor plant such as succulents can boost your mood. Besides, nature and greenery are generally known for making us feel better emotionally. This, in turn, helps you to relax while increasing positivity levels.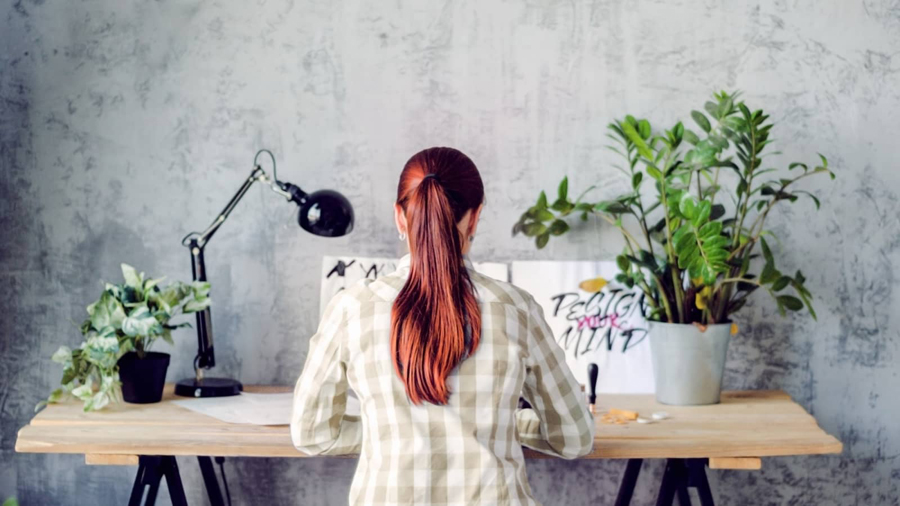 Image Credit: cnbc.com
8) Succulents Contain Medicinal Benefits
Did you know that succulents have medicinal properties? For instance, the juice and gel from the aloe vera plants contain numerous health benefits, with the former is good for minimising inflammation in the digestive tract. Then, there's the yucca plant, which can be used to treat cuts, scratches and even arthritis pain. For the latter, simply boil the roots of yucca to make a tea.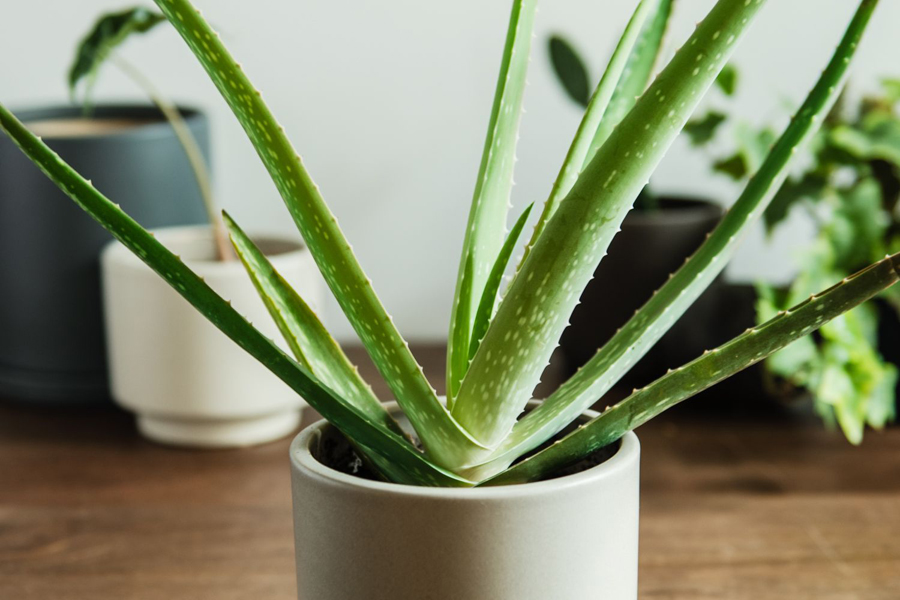 Image Credit: thespruce.com
---
---