7 Bukit Mertajam Cafes You Must Visit When You're Around Penang
By Michelle Anne Kam - September 30, 2020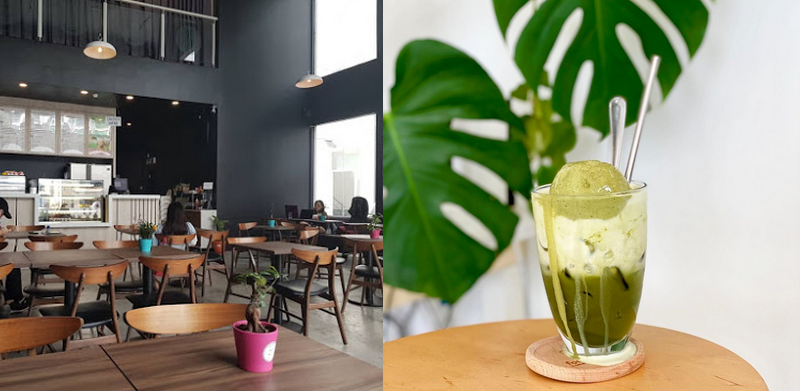 We all know Georgetown is famous for quirky, unique cafes that every tourist and local must-visit. But did you know there are several Bukit Mertajam cafes worth visiting while you're in Penang? We've compiled a few of the best ones!
Bukit Mertajam Cafes Worth Visiting
---
Dessert lovers will be over the moon when they visit this cafe! Their waffles are of a different shape rather than the ordinary square or rectangle waffle. Customers love coming here for their tasty waffles topped with home-made ice-cream of your choice, along with a cup of coffee to go with it.
See Also: Best Places for Desserts in Penang

Image credit: Fourspoons' Facebook Page
2) Grain Modern Food
Aside from being known for its minimalistic interior among other Bukit Mertajam cafes, Grain Modern Food is famous for its western cuisine ranging from a classic breakfast omelette to a warm plate of Fish & Chips, you'll be spoilt for choice with their breakfast, lunch and dinner menu. Take aesthetic pictures while enjoying their delicious tasty meals!

Image credit: Grain Modern Food's Facebook Page

3) Kopi Chap Tekoh
For those that prefer the classic cup of coffee with a slice of toast for breakfast, head over to Kopi Chap Tekoh, a humble Bukit Mertajam cafe that brings a nostalgic feeling upon entering. For a little twist, they add little marshmallows in their coffee as well if requested. Sometimes, all you need is a good cup of coffee and warm slices of toast to start the day.

Image credit: Kopi Chap Tekoh's Facebook Page
4) Hideout Cafe
Malaysians love their nasi lemak, which is one of the recommended dishes to try in Hideout Cafe! You could also off their Menu Of The Day which consists of several dishes on special promotion on the day itself. They have sandwiches, salad, pasta, pizza and several other main dishes. Grab a cup of coffee to go along your meals in this cosy cafe.

Image credit: taufulou.com
5) Born 16 Softserve
To brace the blazing heat while you're in Bukit Mertajam, enjoy some cooling Soft Serve on its own, or together with Belgian waffles! Their flavours range from Strawberry to Lychee. They offer a handful of toppings for you to choose from for your soft-serve ice cream or waffle. While you're here, you can also consider their fresh juices or Italian soda consisting of different fruits mixed together.
See Also: Best Places for Ice Cream in Penang

Image credit: kaki.sini.com.my
6) Jaged Cafe
Craving for Brown Sugar boba and cheesecake? Well, Jaged Cafe serves both on a single plate! Cheese and bobba lovers would enjoy this dessert. Sweet tooths will also enjoy their other desserts such as brownies, tiramisu cakes and more!

Image credit: Jaged Cafe's Facebook Page
7) Two Seven Coffee
What makes this cafe unique is their interior are all hand-made, including their table decorations. When you're at this cafe, you should try their Smoked Salmon & Salted Egg Spaghetti, served with their home-made salted egg sauce. Of course, you can't miss out their coffee as well, made with a mixture of single-origin beans. They also offer a few dessert selections such as crepe cakes.
Whether you're a local or tourist visiting Penang, don't forget to include visiting Bukit Mertajam cafes in your itinerary!
Check out our lists of the Best Nyonya Restaurants in Penang and Best Roti Canai in Penang.
---
---