12 Christmas Gifts In Malaysia You Can Get For Your Loved Ones
By Yiing Zhi - November 06, 2020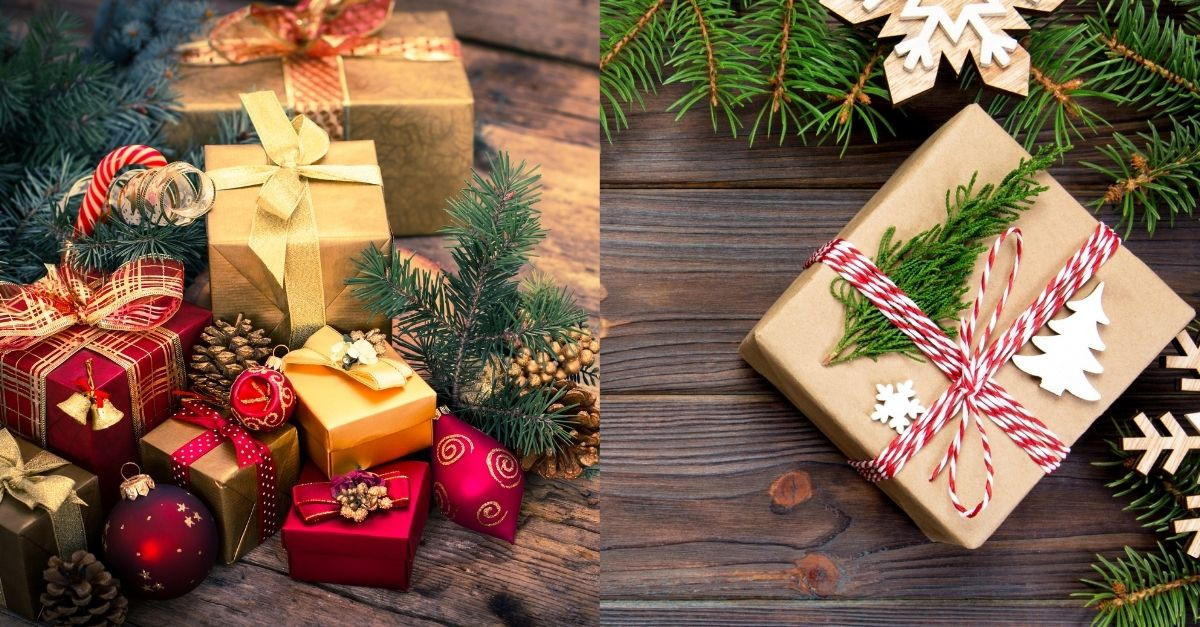 It's almost that time of year again, where there's jolly spirit and gift-giving all around: Christmas! Christmas is a time for fun and giving, and very often gifts are exchanged. If you're on the hunt for Christmas gifts in Malaysia, here are a few ideas for you to get started, and where you can get them! Furthermore, all of our Christmas gift ideas on this list are of local businesses, so you'll be helping our local businesses while shopping. Happy shopping for Christmas!
Get Your Christmas Gifts in Malaysia Now!
---
1) Facial & Spa Sessions
It's the end of the year, and everyone deserves a little R&R. So why not get a facial package deal, and/or a spa session for your loved ones, or even yourself? After a long year toiling away at work, it's definitely time to kick back and relax! Check out:
Celmonze The Signature has a team of professional consultants and specialists, who are equipped with a wealth of knowledge and expertise to address all your skincare needs. Coupled with a comfortable environment, you'll be able to forget about all your worries here; and also check out all the positive reviews they have gotten from satisfied customers!
Cosy and serene, Olundus Health Family Wellness Centre offers a range of services like foot reflexology, hot stone body massage and back massage. Services are reasonably priced, and you could also check out their packages if you plan on visiting long term. Definitely a Christmas gift suitable for those who love massages!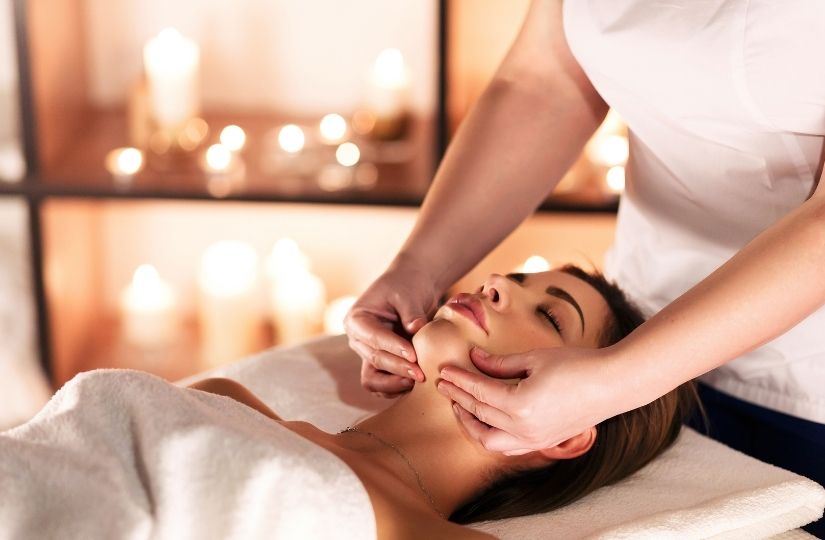 See also: Best Facial Centres in Penang
2) Batik Pieces
Batik is synonymous with our local culture and heritage, and for a while batik was associated mainly with the older generation. However, with a renewed interest in batik, there's a revival and revamp, making batik suitable for all ages and genders! For something truly unique and artsy as a Christmas gift, batik products might be just it!
Batik Boutique offers a wide range of batik products, ranging from apparel to accessories, and even homeware and chopstick holders. Their batik pieces are crafted by local artisans, right from creating the batik textiles to the sewing process.
Kapten Batik provides batik apparel primarily for men, where you can get shirts in a various of colour tones and designs. Besides tops, bottoms are available as well, all decked out in colourful batik prints. This is where traditional textiles meet contemporary designs to offer a fun, fresh take on batik!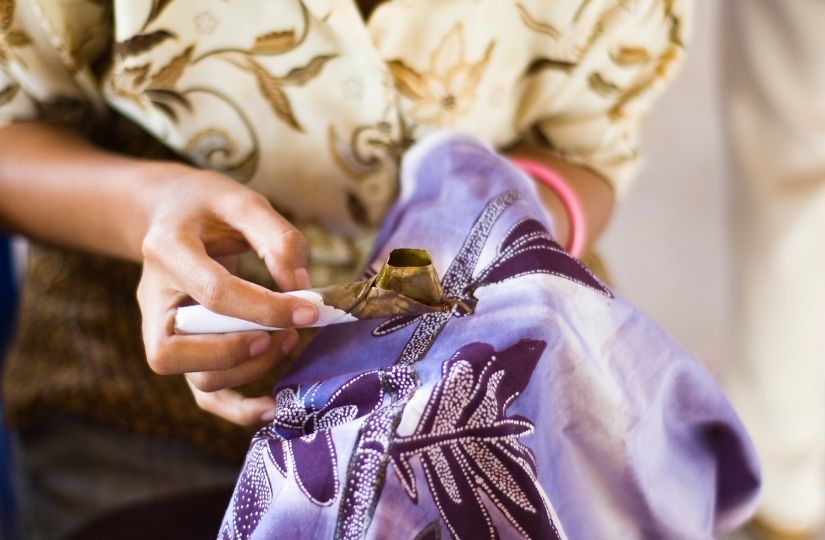 3) Scented Candles
*takes a deep breath* ah, who doesn't love a good scent as accompaniment when they are lounging around and relaxing, or perhaps to set a romantic mood? Scented candles are perfect gifts, where they can help liven up or relax the mood. Check out:
Handmade with eco-friendly ingredients, this is totally a feel-good Christmas gift to get, since it helps with good vibes and is also friendly towards the environment. Besides candles, you can also purchase handmade soap here! For a full range of their scents and products, head over to their website!
Dorothy Scents is kind of a family legacy--not only is it named after the founder herself, but "Dorothy" also happens to be both the founder's grandmothers' name! At Dorothy Scents, they specialise in hand-crafted soy wax candles, where you'll be able to find candles for different parts of the house, such as the kitchen and the living room. Personalised candles featuring an engraving are also available, making it the perfect Christmas gift!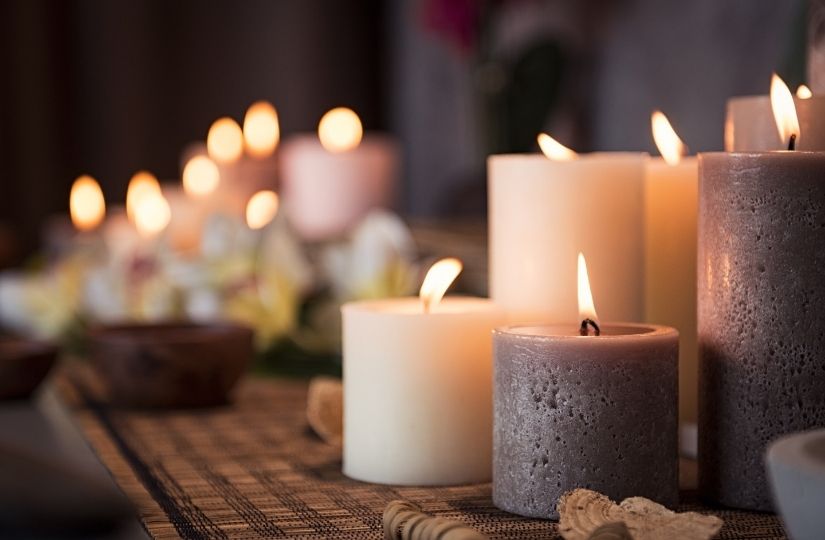 4) A Tailored Suit
Who do you think of first when you conjure up an image of a man in a suit? James Bond? One of the Kingsmen? Barney Stinson? Whoever it may be, there's no denying the fact that a flattering, tailored suit immediately amps up one's charm and charisma. For your man's Christmas gift, why not treat him to a tailored suit?
Jason's Men Shop has an illustrious history stretching back for more than 50 years, making them an experienced tailor indeed. As such, their clientele includes ministers, celebrities and other VIPs. In fact, the Carilocal Team has gotten a suit from them, and you can read our whole experience with them here! (We were pleased with the outcome!)
Jeremy Tok has been making suits since 2012, and his clientele is also impressive with CEOs, ministers and celebrities getting him to make their suits. From fabric selection to the details, everything is tailor-made according to your needs and wants!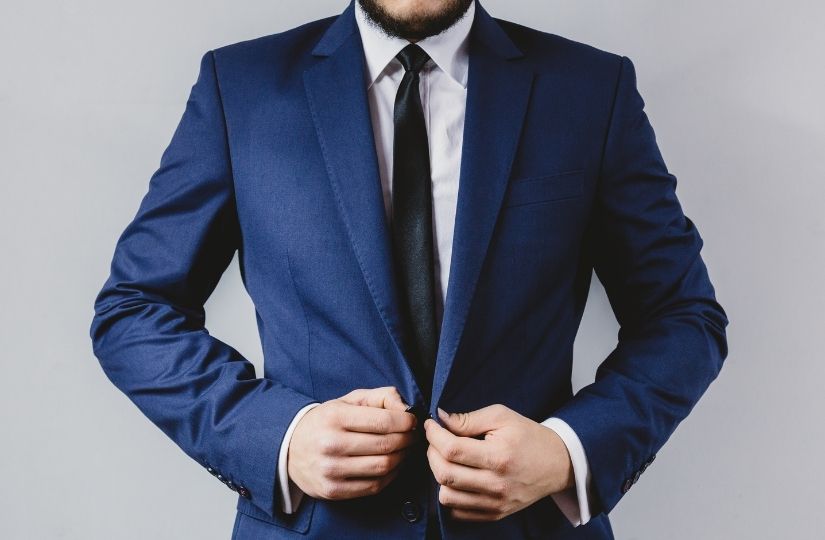 5) Art Supplies/Stationery
Know someone who is into art & craft, journalling, painting or the such? Then you know what to get them! A Christmas gift in the form of art supplies and/or stationery would be great for them to spend time doing what they love, so let's get to it!
Far from your typical arts and crafts store, Craftiviti provides material mainly for DIY soap, candle and personal care. That's right, with their material, you too, can make your own products to use at home! But of course, if you're looking for "regular" art material, you can get clay at Craftiviti as well. Check out their website for more information!
Sketching, journalling, painting, crocheting... whichever the activity is, there's something for everyone at Stickkerific. Pick up notebooks for your writer friend, or some washi tapes for a journalling enthusaist. Brush calligraphy tools, fountain pens and clips are also available; this is one store where you'll be spoilt for choice trying to pick up a Christmas gift!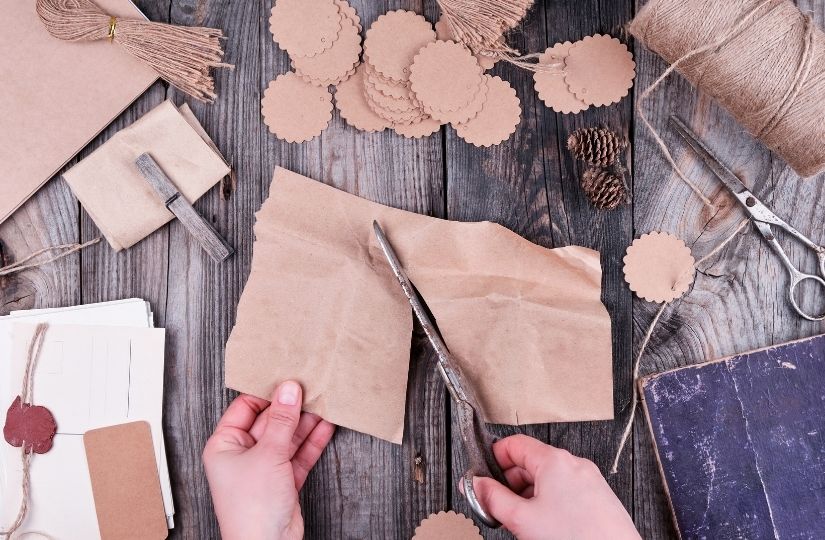 6) Handmade Soaps/Shampoo Bars
Handmade soaps and/or shampoo bars typically contain less harmful ingredients compared to commerical products out there, and they could also be more eco-friendly due to material and/pacakging choice. For a friend who's more eco-friendly and loves bath products, these items as a Christmas gift would be perfect!
Handmade with 72% olive oil formula, A Soap Affair's soap is suitable for every skin type, including sensitive skin. Made right home in a kitchen, these soaps are natural and consist of unique soap names such as "Addicted To You". For more of these unique soap names, check out their website!
LAVE Republic focuses on a range of personal care products, which aims to "help busy people do the right thing" with their feel-good products, including their shampoo bars. Shampoo bars are exactly what they are, but not many people have made the switch from regular bottled, liquid shampoo. Try starting with with LAVE Republic, where there are a variety of shampoo bar scents/types you can choose from!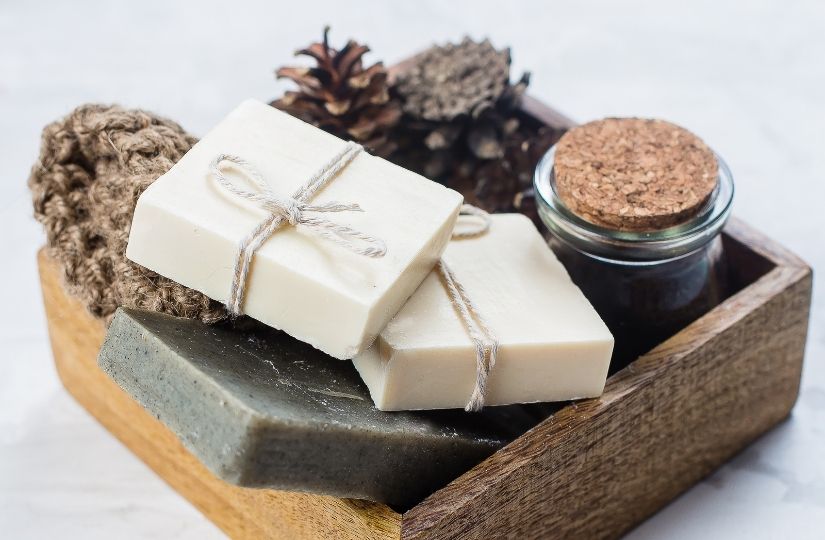 7) Flowers
Can gifting flowers go wrong? Rarely, if ever! Perfect to declare your love, or maybe just as a token of thanks or as a decoration item to liven up a living room, flowers are versatile enough, plus they're great on their own or to complement another gift! We believe we don't have to say much regarding flowers, so all you need to do from here is check out our lists of Best Florists in KL & Selangor, Best Florists in Penang and Best Preserved Flower Florists in KL & Selangor to make your choice!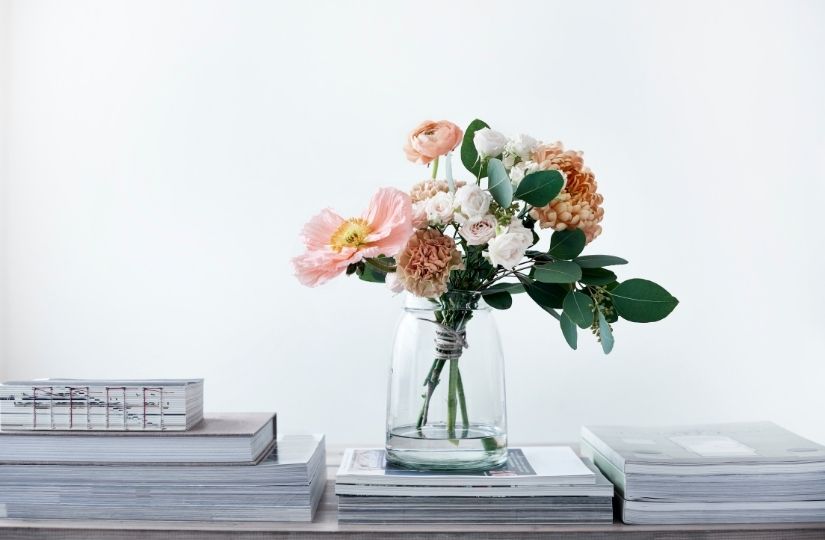 8) Makeup Set/Cosmetics
Whether for your girlfriend, bestie, sister, or cousin, you can hardly go wrong with a makeup set or some cosmetics as a Christmas gift; most girls want them! While there are many brands out there that you can buy from, don't forget to check out our very own local brands:
Fame Cosmetics started off in 2015 with a range of their Matte Lip Cream products, and they have come a long way since then. Today, their Matte Lip Cream products remain a favourite, though they have also branched out to include more products such as cushions, eyeliner and pocket mirrors just to name a few.
Velvet Vanity's cosmetics are cruelty-free and 100% vegan, making them suitable for all skin types and ensuring peace of mind. Furthermore, all products are tested and approved by the Ministry of Health, so you know they're of top-notch quality!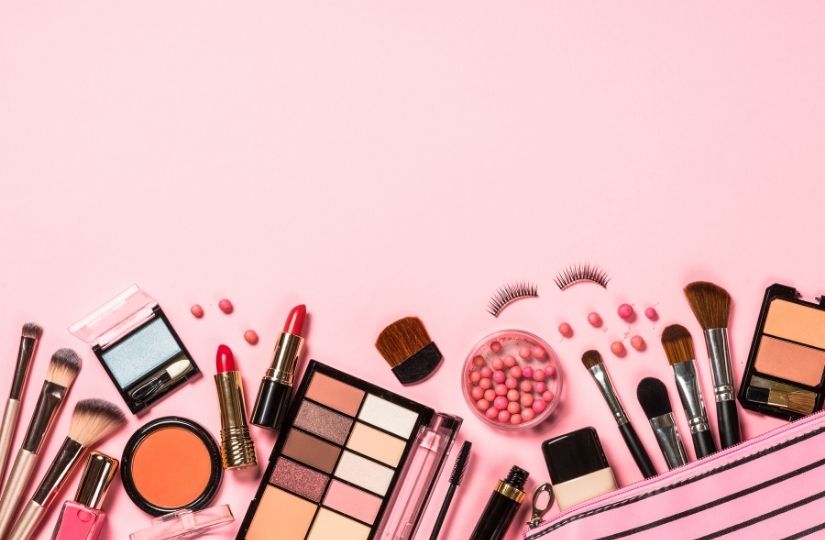 9) A Getaway
Is there anyone who doesn't love a holiday or vacation? We think not! This Christmas, book a stay for your loved ones (and maybe include yourself in it), and go for a mini getaway, whether in the city or out of the city. Even locally, there are still plenty of places where we can kick back and enjoy!
If you're looking not to stray too far from the city, The Kuala Lumpur Journal Hotel could be for you! Featuring an infinity pool that is reminiscent of the swimming clubs of yesteryears, enjoy a dip, lounge or take plenty of Instagram shots at the saltwater swimming pool, The Swimming Club. Located in Bukit Bintang, it is close enough to enjoy eateries, shopping and nightlife alike!
Looking for somewhere a little quieter? Why not retreat to the Woodhouse, which features two villas known as Sky Villa and Twilight Villa? Enjoy the lush, serene surroundings with just a couple of your closest friends and/or family members, and enjoy Christmas time just hanging out. You can also explore the waterfall nearby, or go jungle trekking while you're there. Back to nature this Christmas?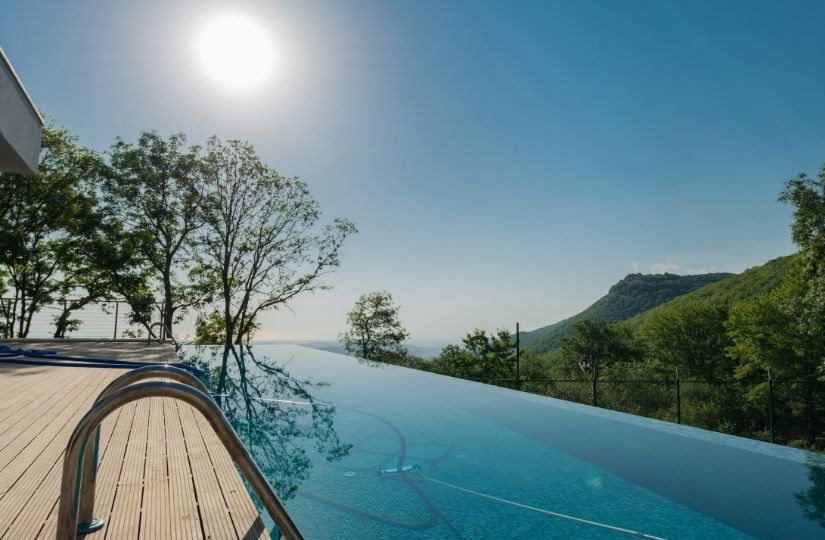 10) Activewear/Swimwear
For the sporty, fit friends or swimming/beach enthusiasts, they'll be immensely pleased with a Christmas gift that consists of activewear, swimwear, or both! We have a number of local brands you can choose to shop from, including:
100% made in Malaysia, Liberty Active's range of activewear is practical and versatile, making them easy to pair with casual clothes or to be worn as they are. With minimalist, fuss-free designs, their apparel is sure to bring out a clean, sleek silhouette.
Urban Niche features apparel which covers many occasions, but undoubtedly their swimwear takes centrestage. Sexy and trendy, Urban Niche's swimwear is bound to appeal to a wide range of customers, and that's what you can get as a Christmas gift!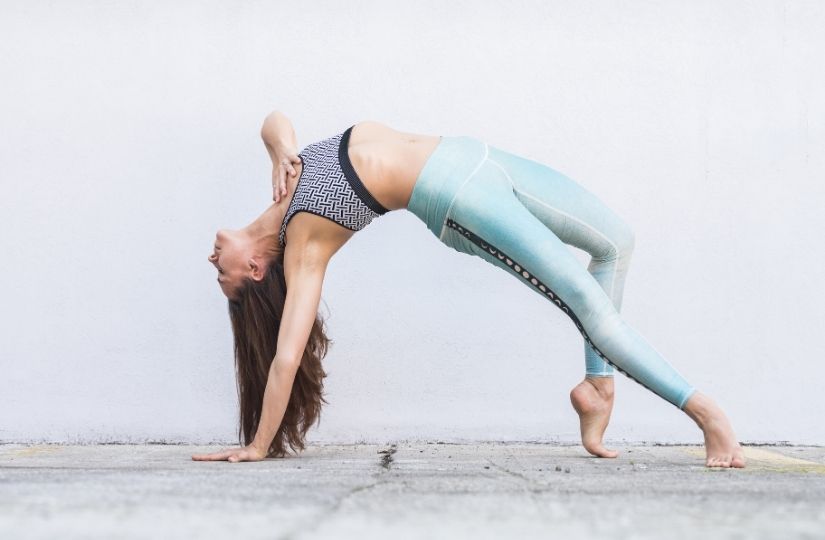 11) Handmade Bags
Let's face it, there are many bags out there, and they could be repetitive in design. If there's someone who you know loves a unique piece, then you'll probably want to check out some handmade bags, which will ensure exclusivity.
Bags, purses, cosmetic case pouches--you name it, MiuMae probably can make it, as they produce a wide range of products, and not just bags. All products are designed and made by hand, using materials such as canvas and leather.
At Bebe Handmade Store, they produce products that are beautiful, but do not skimp on functionality. What you'll get here is a useful product that is aesthetically pleasing! Some of their designs available include floral, animal and cartoon motifs just to name a few.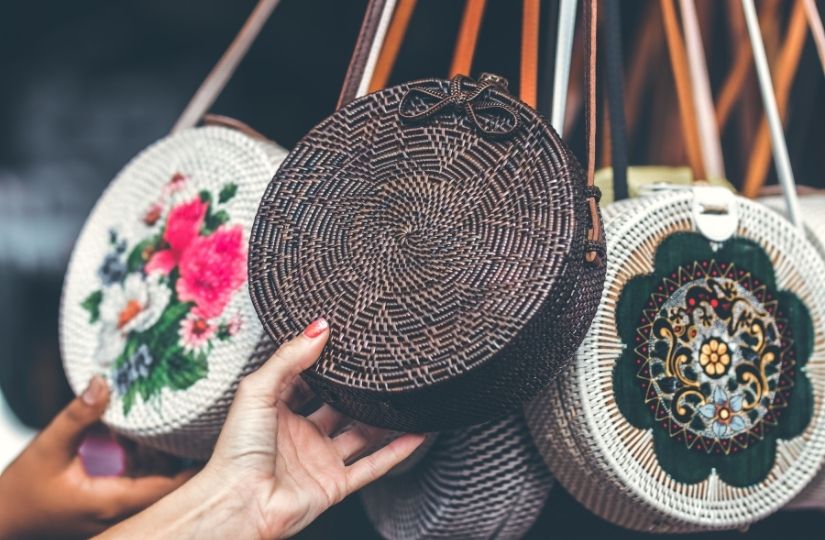 12) Jewellery
If they love bling, jewellery is the way to go! Of course, you can get plenty of jewellery at jewellery stores such as Tiffany & Co. and POH KONG JEWELLERS and the like, but if you want a Christmas gift that is truly unique, check out some handmade jewellers instead!
Focusing on minimalist designs, The Straits Finery uses 14k gold as their primary metal for their jewellery. It does not tarnish easily, and is also durable enough. Minimalist designs are easier to pair, and allow for better self-expression, which is what they have in mind when designing their jewellery!
Inspired by nature, ChusCraft uses bronze vintage jewellery and other eco-friendly material for their products. Check out their signature Terrarium Necklaces, which is both fairytale-like and romantic. Having practiced the craft since 2012, ChusCraft is an expert in handmade jewellery!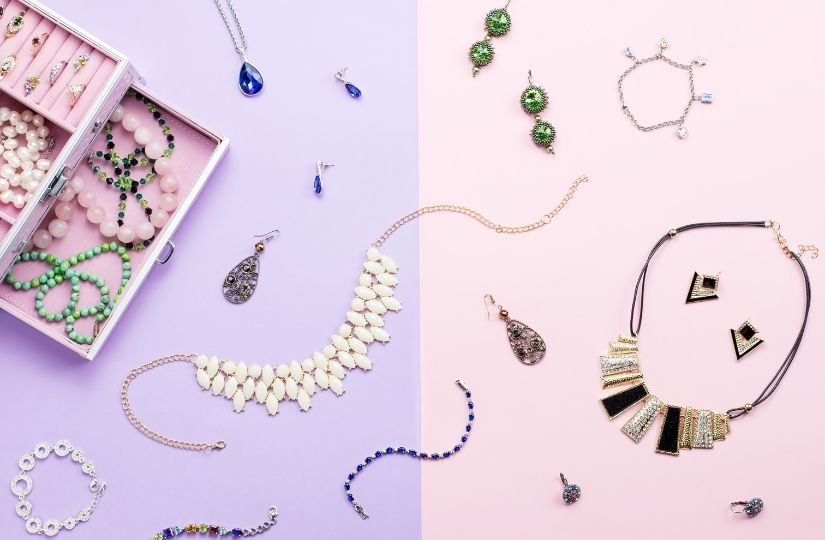 Last but not least, you can also check out some of the Best Online Gift Shops in Malaysia if you need more ideas for your Christmas gifts! Merry Christmas!
---
---