6 Places For Hearty Soups in Klang Valley
By Casey Chong - June 30, 2021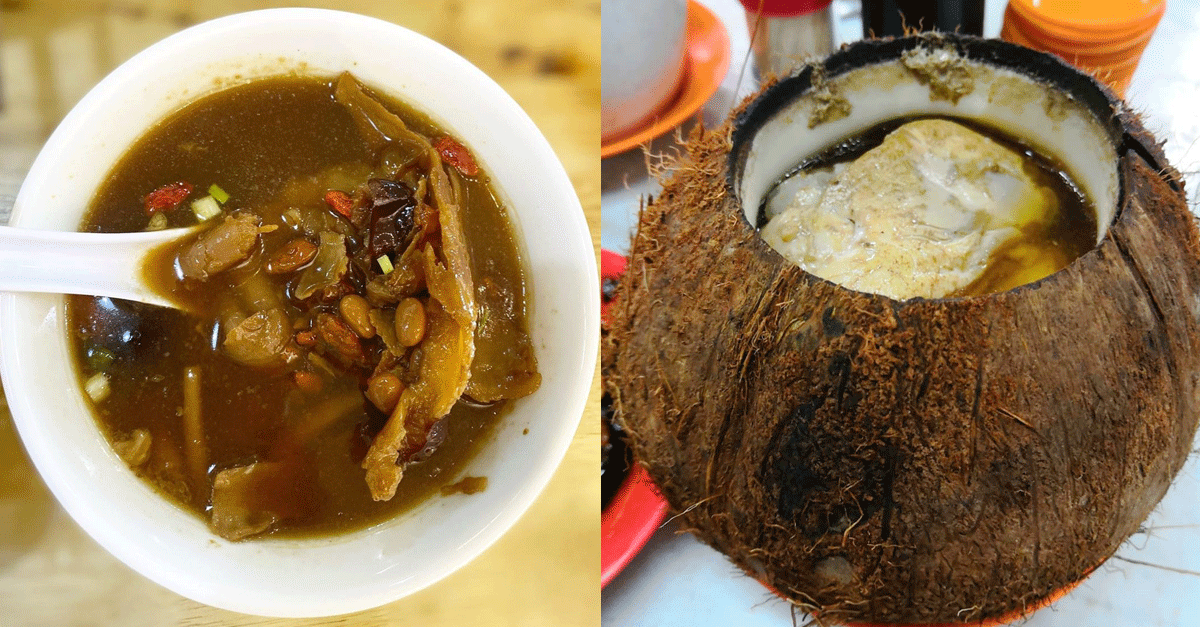 Having a bowl of piping-hot soup isn't just fulfilling, but it is also packed with nutrient-packed goodness including vitamins and minerals. This is especially true when the soup contains the likes of meat, vegetables, and assorted herbs. Of course, boiling your own homemade soup typically requires a lot of time and patience. Fortunately, there's always an alternative and here, we have covered a selected list of 6 Places To Enjoy Hearty Soups in Klang Valley.
Places For Hearty Soups In Klang Valley
---
Here's a place where you can enjoy a variety of nourishing soups and they are all slow-cooked with no MSG, only real and nutritious ingredients. Among the recommended bestsellers include the 8 Treasures Herbal Soup Set, which is brewed for long hours using pork bone broth and various immune-boosting herbs, namely goji berries. The soup comes with tender pork slices and seasonal vegetables and you can choose to pair it with multigrain rice, bee hoon or mee sua. You can also find the classic Honey Dates ABC Soup Set -- a childhood favourite that has all the colourful vegetable goodness such as chopped carrots and potatoes. Some of the other soup sets that are worth trying include the Dang Gui Herbal Chicken, Red Wine Ginger Chicken, and Sarawak White Pepper Pork Ribs.
Address: 6A (1st Floor), Jalan Tun Mohd Fuad 2, TTDI, 60000 Kuala Lumpur.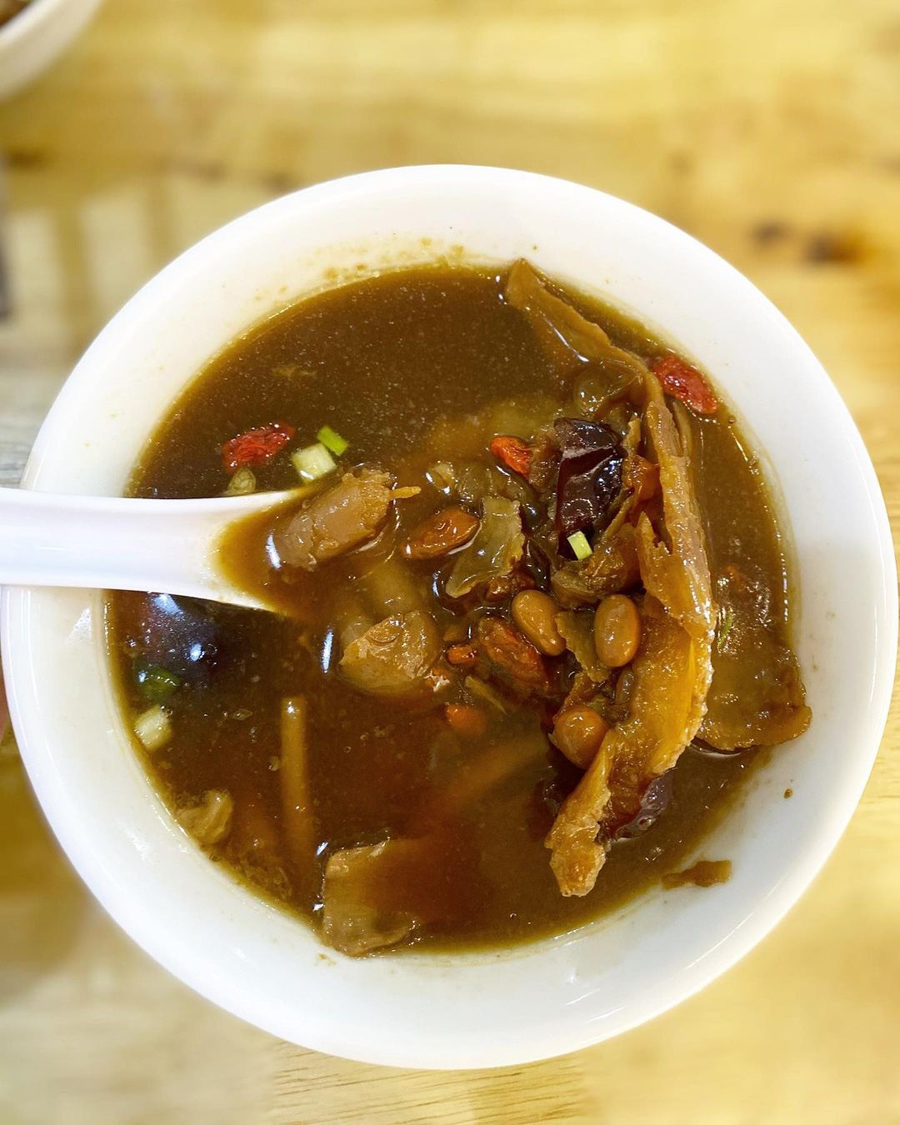 Image Credit: @alisonsouphouse
An old-school soup stall in PJ that needs no introduction, Meng Kee is famous for its assorted vegetable and herbal steamed soups. Choices are aplenty here, covering everything from the good old lotus roots with ground nuts to the bitter gourd, white radish, and ABC soups. If you prefer a more nourishing soup variety, they have ginseng (Chinese, American or Korean), dong guai (Chinese angelica root), and bamboo fungus, just to name a few.
Address: Stall No 9, Jalan 20/16, Paramount Garden, 46300 Petaling Jaya, Selangor.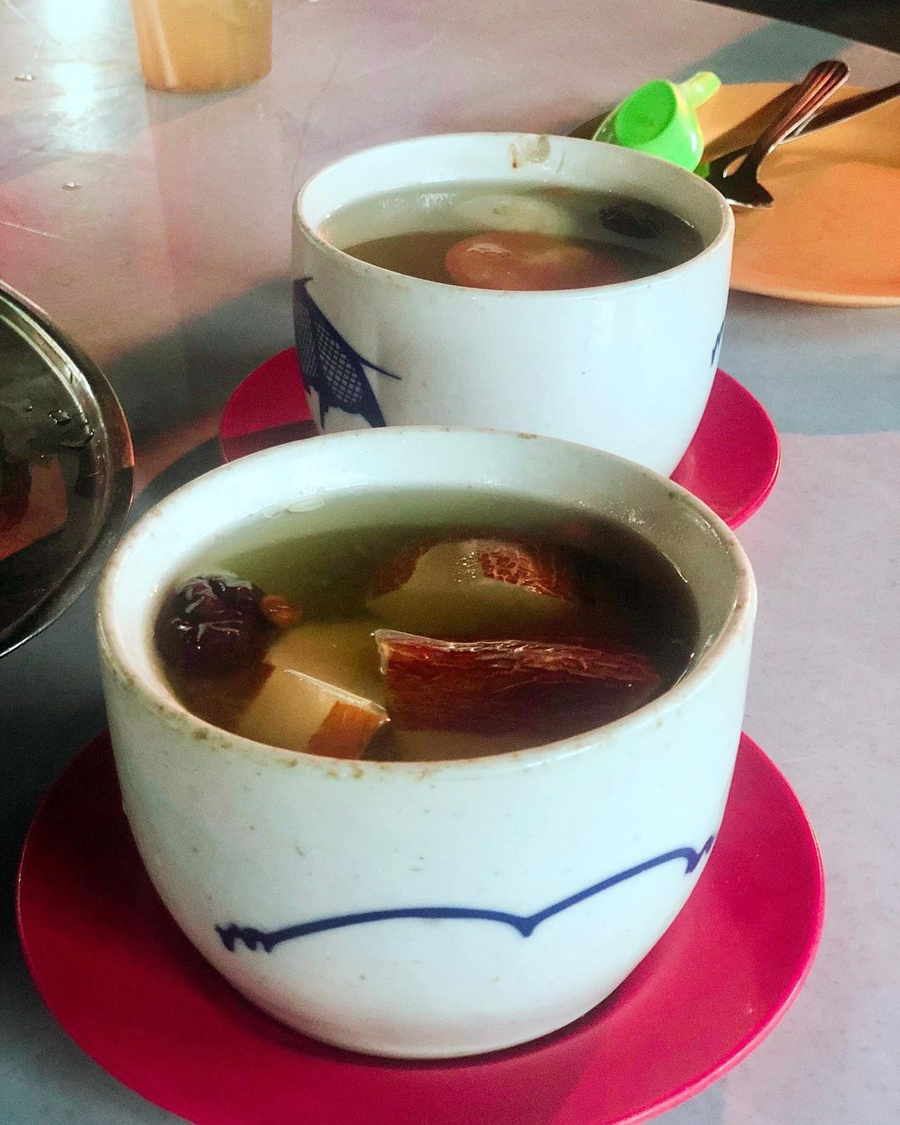 Image Credit: @suyi2908
Located around a 5-minute walk from Tung Shin Hospital, this old-school Chinese restaurant has been around for over 30 years. Their soup varieties happen to be one of the signature items on the menu, where all of them are brewed with various herbs and tonics. And best of all, they are free from MSG. Each soup has its own health benefits, namely the Tonic Herbal Soup infused with 10 herbs and black chicken. Made suitable for both genders, the particular soup is beneficial for those who suffer from the likes of frequent night urination, fatigue and blood deficiency. Among others include the Arrowroot Soup (for quenching thirst and minimises blood pressure), Ginseng Soup (for heart, throat and skin health), and Teen Chat (Tin Chat) Chicken Soup (for reducing cholesterol level and good for all types of aches).
Address: 6011-C, Blue Boy Mansion, Jalan Tong Shin, 55100 Kuala Lumpur.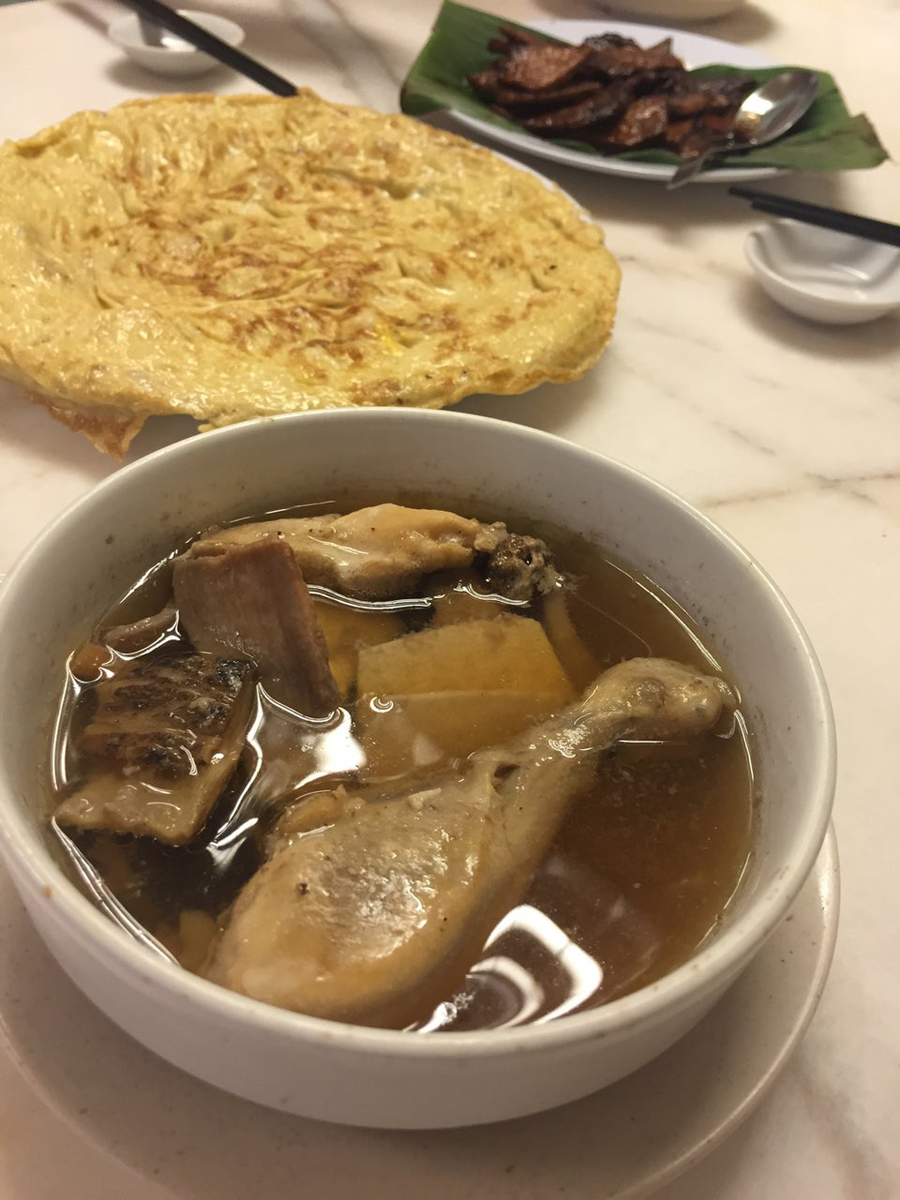 Image Credit: @9605128
Originated from Singapore in 1991, Soup Restaurant has an outlet here at 1 Utama Shopping Centre. While they are best known for their signature Samsui Ginger Chicken, their nourishing soup varieties comes highly recommended as well. This includes the Double-Boiled Waisan & Ginseng Roots with Chicken Soup and Double-Boiled Dried Scallop with Black Chicken Soup. The former is suitable for those who suffer from fatigue and stress while the latter promotes wellness, which not only helps to reduce stress but is also good for skin complexion and blood circulation.
Address: Lot G210A, Ground Floor, 1 Utama Shopping Centre, No 1, Lebuh Bandar Utama, 47800 Petaling Jaya, Selangor.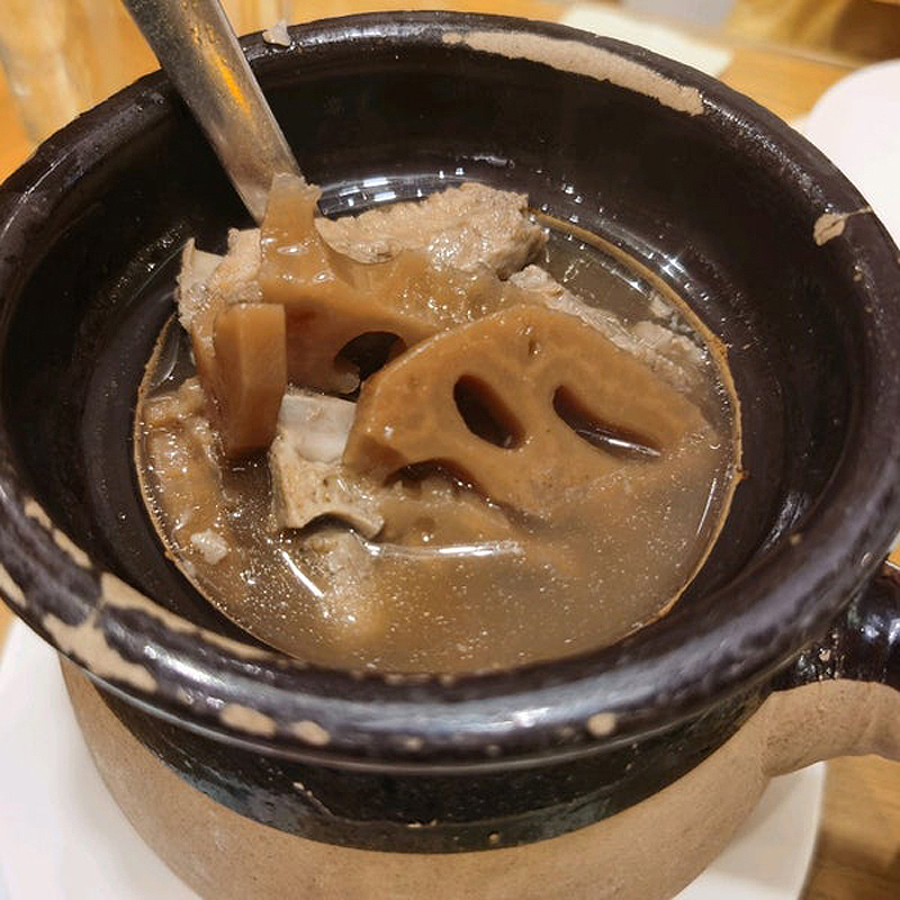 Image Credit: @jasonleebs
Operating for over 30 years, Keong Kee Herbal Soup is one of the mainstays in the Pudu area. You can locate their stall just opposite Shaw Parade, where they serve different kinds of steamed soups. But of all the soups they serve at Keong Kee, their must-order item has to be the signature Coconut Chicken Soup. True to its name, they literally serve the soup in an old coconut shell. Apparently, this combination helps to balance out the sweetness of the coconut flesh and the savoury taste of the herb-infused chicken soup. You can also find other soups available here such as Ginseng Root Chicken Soup, Lotus Root Pork Rib Soup, and even Terrapin Chinese Herbal Soup.
Address: Jalan Changkat Thambi Dollah, Off Jalan Pudu, 55100 Kuala Lumpur.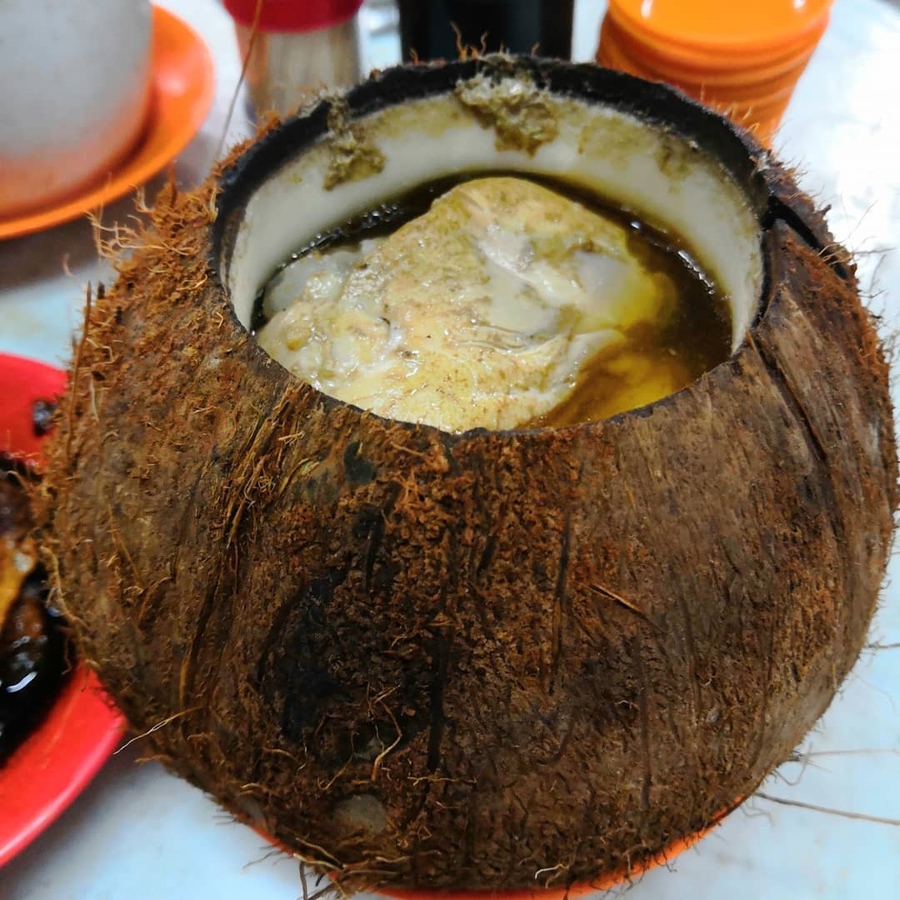 Image Credit: @michael_chooi
Ah Yip Herbal Soup has been in the business since 1993, where their speciality lies in the varieties of nourishing and herbs-infused Chinese soups. Their menu covers the likes of all-time favourites such as ABC Soup, Chinese Cucumber Stewed Chicken Soup, and Dried Squid Lotus Root Soup. They also have tonic soups for men and women, namely Korean Ginseng & Deer Tail's Soup (promotes kidney health) and Bai Feng Soup (for dizziness and irregular menstruation). And let's not forget their speciality soup of Fo Tiao Qiang or better known as "Buddha jumps over the wall" in Chinese.
Address: Click here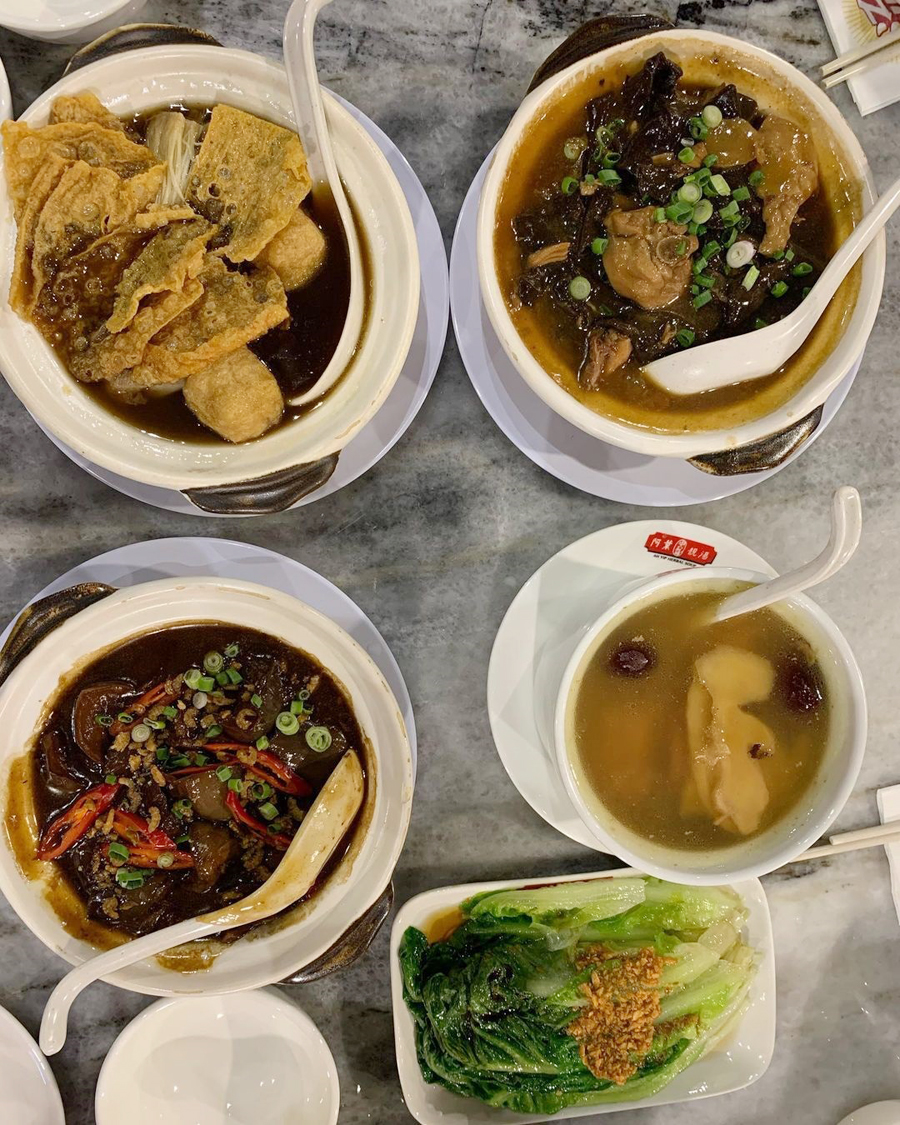 Image Credit: @victoriahowell2909
---
---