9 Recommended Places To Eat In Sunway Area
By Casey Chong - January 29, 2021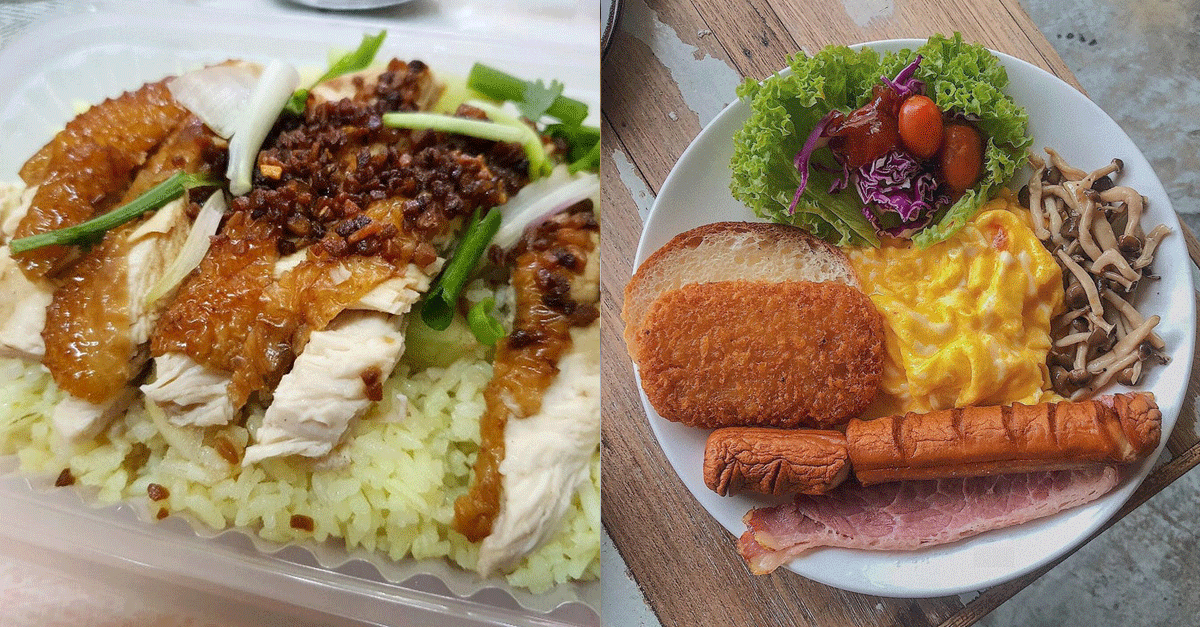 Mention the word "Sunway" and the first thing that usually comes to mind would be Sunway Pyramid. While the mall itself has plenty of restaurants and cafes, let's not forget about the surrounding Sunway area as well. Here, we have compiled a selected list of 9 Recommended Places To Eat In Sunway Area.
What To Eat At Sunway Area
---
Coming from Singapore (Punggol East, to be exact), Big Fish Small Fish landed on our local shores over a year ago and opened its first Malaysian doors in Bandar Sunway. They offer six types of fishes to choose from: Dory, Hoki, Sea Bass, Halibut, Salmon or Haddock. Regardless of the types, each of them is only fried upon order -- all nicely battered with enough bite and crunchiness on the outside but soft and moist on the inside. As for the side serving, you won't get the usual shoestring or crinkle-cut fries but rather fresh and thinly-sliced potato crisps. Also, feel free to help yourself at the self-service sauce station to your heart's content. We are talking more than the standard chilli and tomato varieties as Big Fish Small Fish offers other dips like salted egg, cheese and curry mayo.
Address: 47, Jalan PJS 11/7, Bandar Sunway, 46150 Petaling Jaya, Selangor.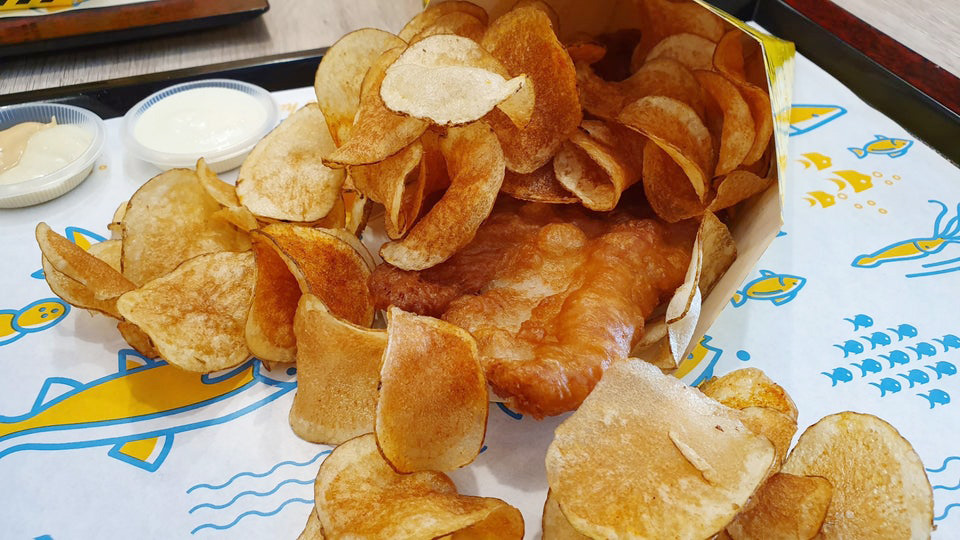 Image Credit: @ahtiang
A favourite among many students (Sunway and Monash Universities) due to its (fairly) economical price, the highlight of the dish is none other than the restaurant's famous garlic chicken rice. Expect juicy and succulent chicken topped with a handful of fried garlic, giving you that extra aromatic bite. Other than their signature dish, you can also find char siew and roasted pork belly rice.
Address: 39 29, Jalan PJS 11/9, Bandar Sunway, 47500 Petaling Jaya, Selangor.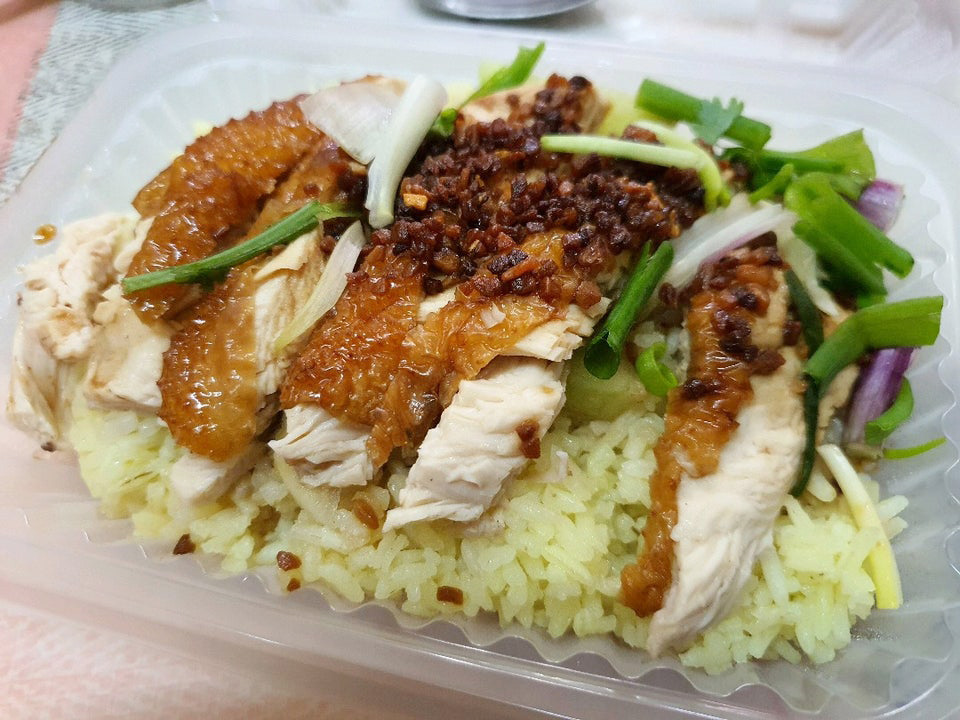 Image Credit: @10534051
Thanks to Legasea Bakery Malaysia, we finally get to sample The Cheesecake Factory's famous US cheesecake varieties in Sunway Pyramid. Rather than a cafe, it's more of a small kiosk where seats are pretty much limited. So, those who are longing for their rich and creamy cheesecake(s) had best purchase them for takeaways instead. As for the cheesecake flavours, they have everything from the Original to Raspberry Swirl and Belgian Chocolate. Get this: all of their cheesecakes are imported straight from the United States in certain quantities to ensure its freshness and authenticity. Prices, in the meantime, are (frankly) steeper than most cheesecakes available locally. Still, it wouldn't hurt to enjoy them once in a while.
Address: LG2.96B (Lower Ground 2 Floor), Sunway Pyramid, No. 3, Jalan PJS 11/15, Sunway City, 47500 Petaling Jaya, Selangor.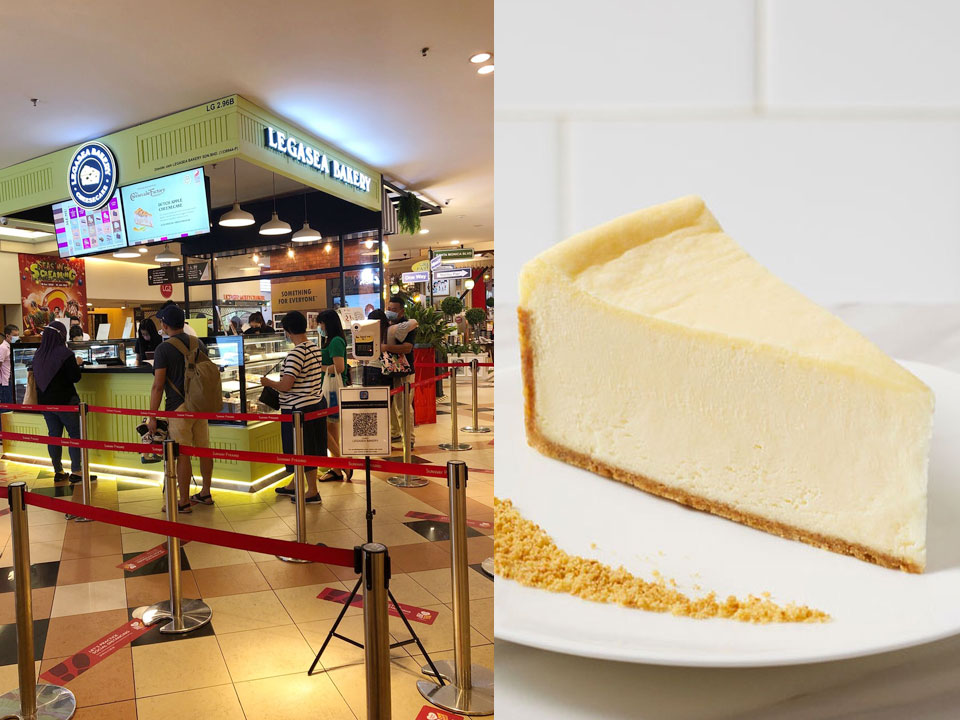 Image Credits: @12798803 & @legaseabakery
Health-conscious eaters might want to check out Kubis & Kale at Bandar Sunway, offering varieties of nutritious and delicious poké bowls. Among their signature options include Shoyu Salmon (brown rice with raw shoyu salmon, pineapples, cherry tomatoes and other ingredients), Green Goddess Tuna and Orange Passion Fruit Salmon. Alternatively, you can customise your own poké bowl with choices of base, protein, sauces, sides and unlimited toppings.
Address: Lot 2 & 4, Ground Floor, Jalan PJS 11/5, Bandar Sunway, 46150 Petaling Jaya, Selangor.
Also see: Best Places To Eat Pokébowl in Malaysia
Image Credit: @itsyourboyzheng
In the mood for some hearty Mexican fares? There is one for you at Bandar Sunway, with Thyme Out offering a wide range of Mexican food from nachos (served with homemade cheese sauce, lettuce and pico de gallo) to tacos (soft wheat or crunchy corn taco shells), burritos and quesadillas.
Address: 66, Jalan PJS 11/7, Bandar Sunway, 46150 Petaling Jaya, Selangor.
Also see: Best Mexican Restaurants in KL & Selangor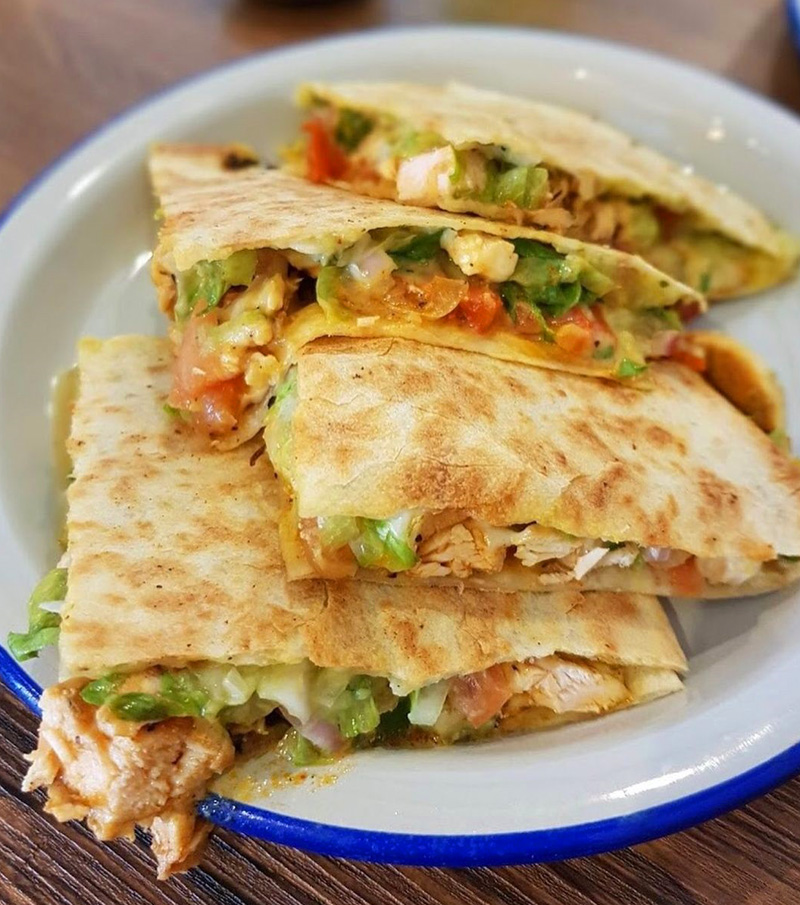 Image Credit: @klfoodiewithme
Milkshakes may be their speciality (notably Messed Up Family Milkshake) but they are no slouch either when it comes to the brunch menu. Start simple with Fried Egg on Toast or other wholesome varieties like Homemade Granola Bowl, Fried Chicken with Pancake & Maple Syrup and Burrito Bowl. If you have a bigger appetite, there's the signature Awesome Garage Breakfast consisting of fluffy scrambled eggs, hash brown, enokitake mushroom, beef bacon, toast and jumbo sausage.
Address: 51, Jalan PJS 11/9, Bandar Sunway, 47500 Petaling Jaya, Selangor.
Also see: Best Cafes for Brunch in Bangsar and Kota Kemuning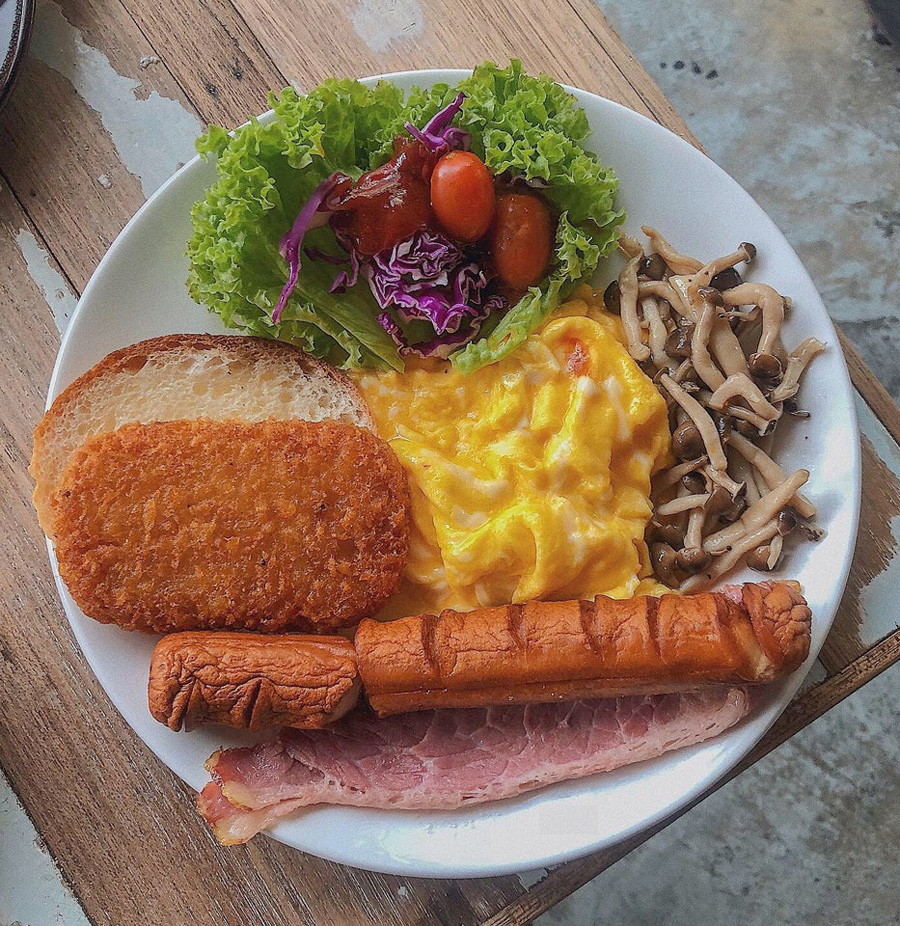 Image Credit: @stellawinks
Committed to offering 100% plant-based foods, LN Fortunate Coffee lives up to its reputation for making "healthy eating delicious". Their menu covers everything from salads to vegan soups, pastas and even cookies. But if we have to choose, it has to be their signature handcrafted sourdough which undergoes approximately 18 hours of natural fermentation. Try their vegan sourdough sandwiches (Grilled Tempe Sandwich, Pesto Potato Sandwich) or burgers. Their latter's Signature Charcoal Burger comes highly recommended -- mixed patty (homemade brown rice, jicama & pearl barley) topped with homemade mayonnaise and LN's secret sauce, all of which are sandwiched between the black sourdough charcoal bun.
Address: A-03-08, Level 3, Block A, Sunway GEO Avenue, Jalan Lagoon Selatan, Sunway South Quay, Bandar Sunway, 47500 Subang Jaya, Selangor.
Also see: Best Vegan-Friendly Restaurants in KL & Selangor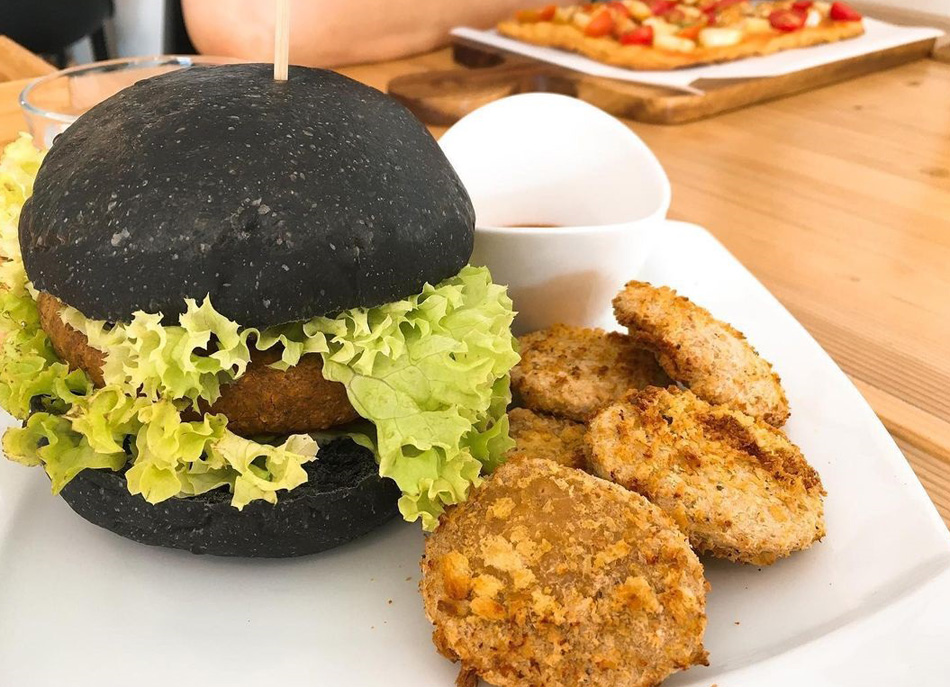 Image Credit: @kellienomz
Hana Dining + Sake Bar's menu is extensive, covering everything from classic to contemporary Japanese grubs. Start off with their appetiser, namely Gindara Miso Yaki (roasted codfish with miso sauce) and crunchy Koebi Karaage (deep-fried small shrimp). Fans of oysters, in the meantime, can go for the fresh (Nama Kaki) or baked (Kaki Gratin, Kaki Motoyaki) varieties. Let's not forget about their fresh sushi too, offering the likes of Salmon Mentai Yaki and Tamago. For something more fulfilling, check out their teppanyaki as well as various Japanese rice and noodles.
Address: OB2.G.U1, Oasis Boulevard, Ground Floor, Sunway Pyramid, 3, Jalan PJS 11/15, Bandar Sunway, 47500 Petaling Jaya, Selangor.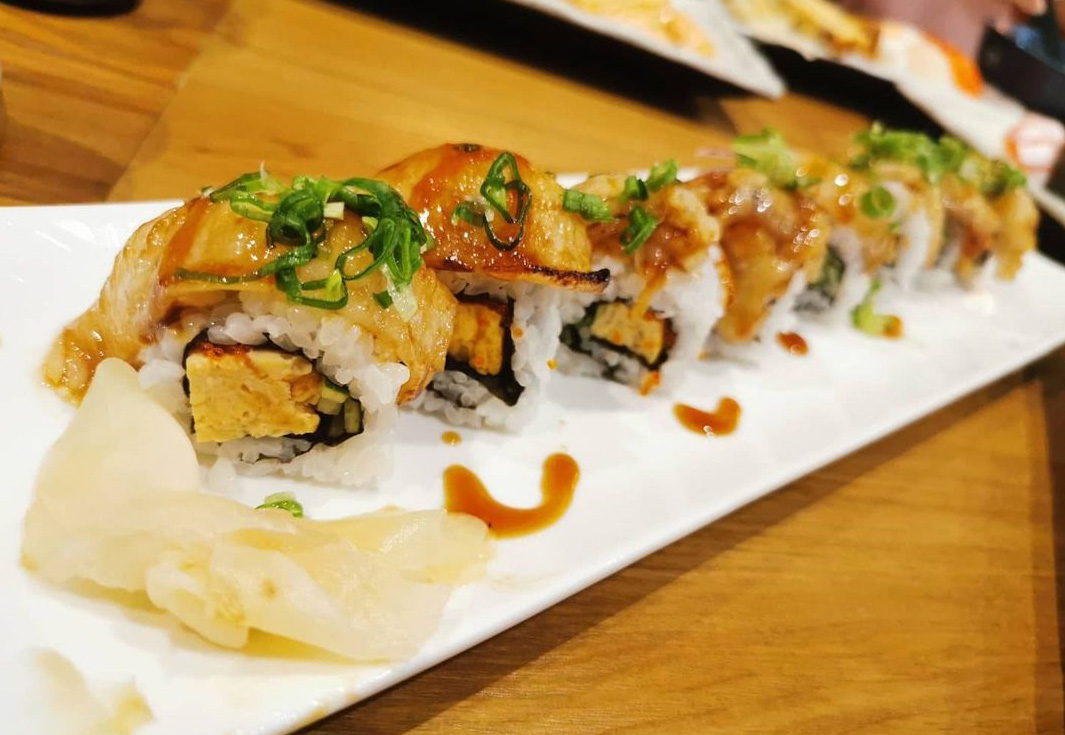 Image Credit: @hweejian
Craving for something rich and spicy? If you happen to be around the Sunway area, why not stop at Thai Syok at Sunway Mentari? They offer reasonably-priced authentic Thai dishes, starting with their signature spicy-savoury Tom Yum Seafood Soup (available in red or clear soup base). Some of the other recommended dishes worth trying here include Pandan Chicken, Crispy Pork Knuckle and Lemon & Lime Steamed Fish. For the latter, you can have their red tilapia, barramundi or grouper. Remember to leave some room for dessert too, namely Coconut Pudding and Thai Mango with Sweet Glutinous Rice. Alternatively, go for their sweet cooling sensation of Red Rubies with Jackfruit in Coconut Syrup. You can have it served with ice blended or crushed ice base.
Address: 15, Jalan PJS 8/18, Bandar Sunway, Petaling Jaya, Selangor.
Also see: Best Thai Restaurants in KL & Selangor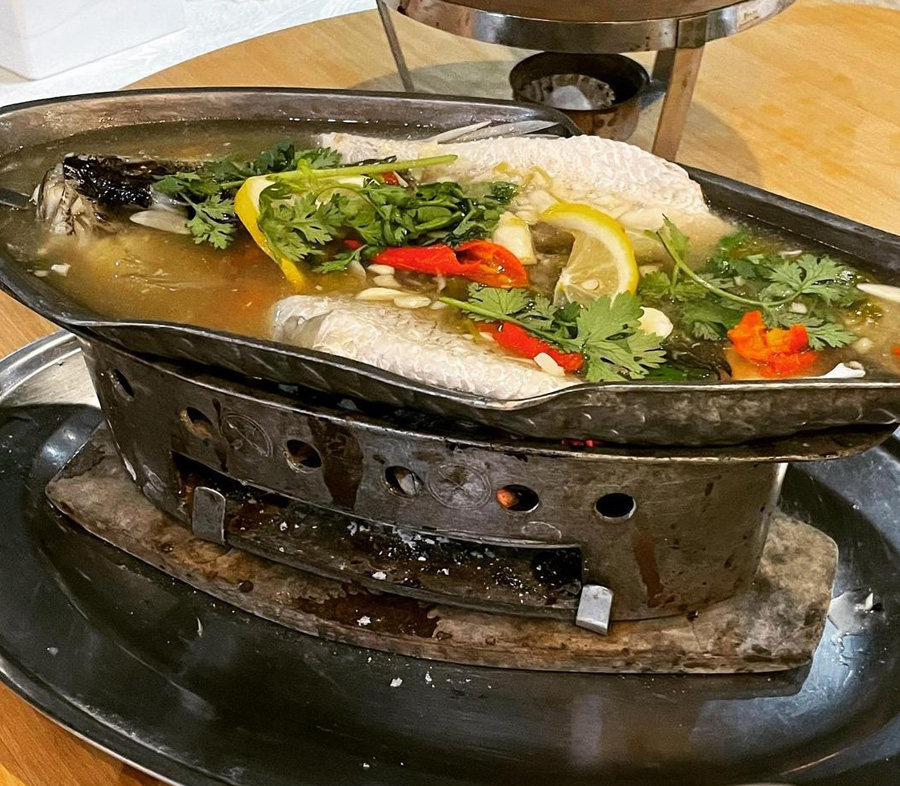 Image Credit: @frankie_ychych