10 Weird Desserts From Around The World
By Casey Chong - June 10, 2020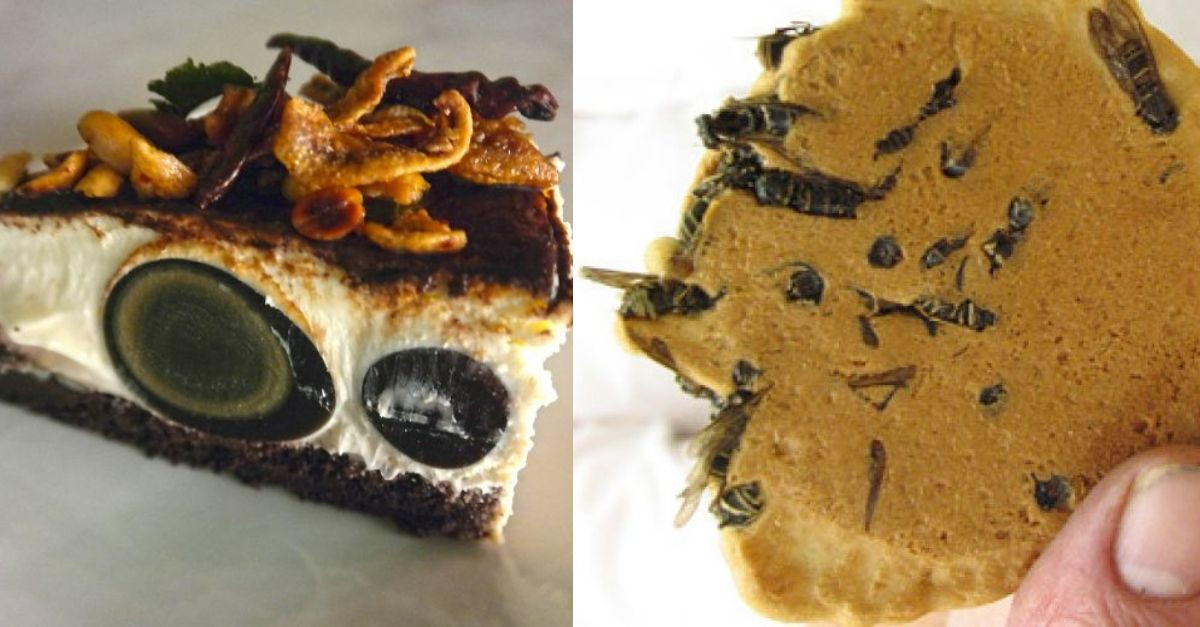 From ice creams to cakes, dessert is no doubt a comfort food for all people regardless of age. But some countries have their own definition of "dessert". The kind that might make you think twice whether it's actually worth a try. Well, here are 10 Weird Dessert From Around The World.
---
1) Nutella Pasta (Australia)
Pasta is undoubtedly a versatile Italian dish. You can make it saucy, creamy or even have it baked or fried. But imagine if your pasta dish happens to be sweet and… chocolate-y? Meet Nutella pasta, which is specially invented by an Australia-based Italian restaurant called Carosello back in October 2017 in conjunction with the month's World Pasta Day. As weird as it sounds, Carosello filled up the plate with a combination of Nutella-covered pasta, traditional hazelnut liquor a.k.a. Frangelico and finally, topped it with almonds, mint, raspberries and white chocolate.
Image Credit: theurbanlist.com
2) Tavuk Göğsü (Turkey)
A dessert made of… chicken and sugar? Well, that's Tavuk göğsü, which is actually a Turkish chicken pudding. They basically pound the chicken breast and mince them as fine as possible before combining rice flour, milk and sugar altogether. The end result resembles milk pudding and it is usually topped with a sprinkle of cinnamon powder.
Image Credit: fodors.com
3) Chocolate-Covered Crickets (Thailand)
Well, it's safe to say that (almost) everybody loves chocolate. Besides being good enough to eat on its own, it is also good in different forms such as ice creams, cookies, brownies, cakes, muffins and milkshakes. But Thailand has its own bizarre way of incorporating chocolate into one of their famous street foods. And that street food in question turns out to be chocolate-covered crickets. Yes, as in crickets in the insect category.
Image Credit: pinterest.com
4) Deep-Fried Candy Bars (Scotland)
Most of us Malaysians have probably tried or come across a fried ice cream. But in Scotland, they took a candy bar — which turns out to be the famous Mars chocolate typically sold in supermarkets and convenience stores — and covered it in batter and deep-fried it until gold and crispy.
Image Credit: thenoseychef.com
5) Veriohukainen (Finland & Sweden)
Also known as blood pancakes, one would wonder whether it's just a fancy Halloween name for chocolate pancakes. But the truth is, they are not made from chocolate but actually a combination of milk, flour and… pig blood. Think of the blood as an egg substitute, which is used as a binder for the rest of the ingredients. As a result, the blood pancakes are crunchy on the outside but soft on the inside. This weird dessert is typically served with lingonberry jam or lingonberries.
Image Credit: pororeseptit.fi
6) Maple Taffy (Canada)
Canadians do love maple syrup, but maple syrup isn't just for pancakes and French Toast. It is also for candy of sorts otherwise known as maple taffy. It is basically hardened maple syrup covered on top of an ice cream-like wooden stick. The main ingredients? Pure maple syrup and snow. If you must know how they made it, they boil the pure maple syrup around 115°C before pouring it over clean snow. Finally, they roll the sticky dessert around the stick.
Image Credit: macleans.ca
7) Šakotis (Lithuania)
At first glance, one might think that this looks more like a decoration. But it turns out to be an edible piece of dessert. Šakotis does admittedly look bizarre for a dessert but the ingredients themselves are surprisingly easy to get. Here goes: eggs, butter, cream, flour and sugar. And despite its somewhat simple ingredients, the process itself is a different story altogether. Šakotis requires a special oven known as a circular spit, in which the batter is slowly dripped onto it over an open fire before it gradually turns into an unusual shape.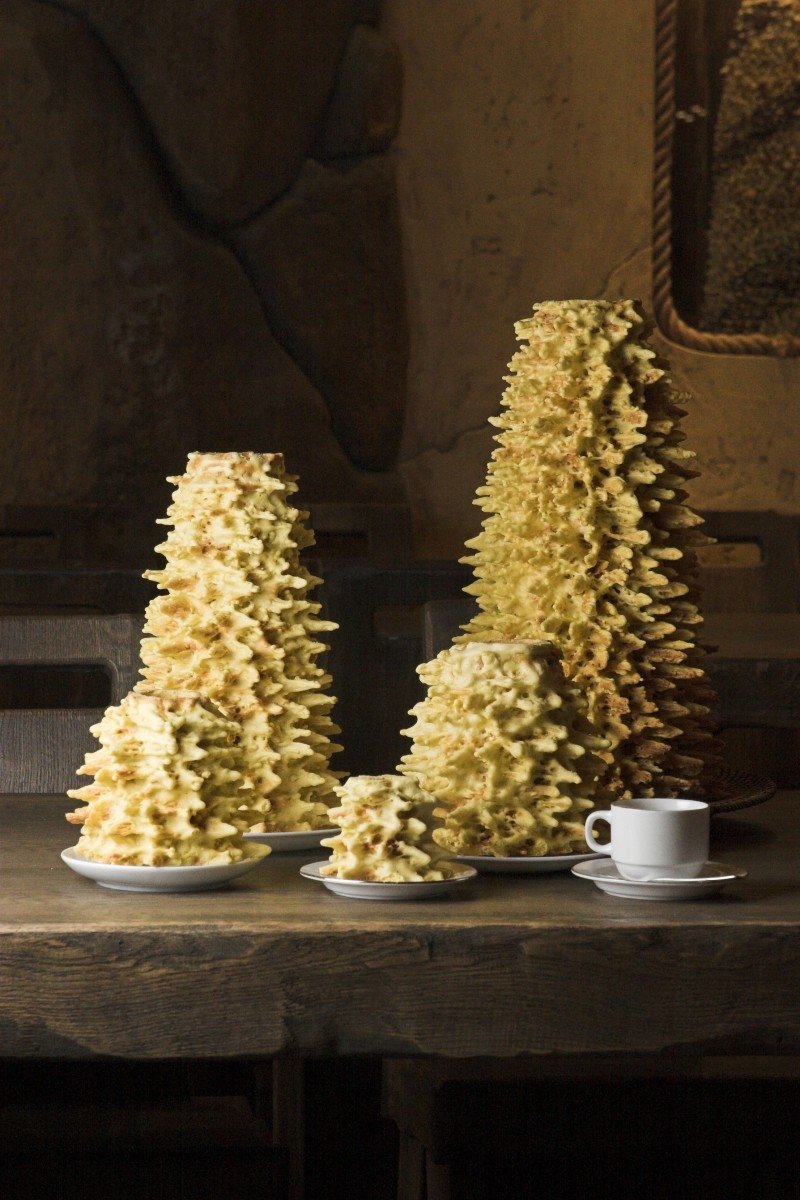 Image Credit: Ihc2015.info
8) Mákos Tészta (Hungary)
Just when you thought pasta can't get any weirder (read our No. 1 entry), here comes a Hungarian dish called Mákos Tészta. It is basically a combination of pasta (typically tagliatelle), black poppy seeds and sugar.
Image Credit: zsuzsaisinthekitchen.blogspot.com
9) Wasp Crackers (Japan)
As the name suggests, this is a combination of crackers with wasps. The crackers themselves are actually Japanese types of rice crackers known as senbei while the wasps are boiled in water, dried and added into the mix.
Image Credit: mentalfloss.com
10) Century Egg Cheesecake (Penang, Malaysia)
We save the best for the last and it can be found in our own backyard. Or more specifically, Moody Cow Dessert Cafe in Georgetown, Penang. They use cheesecake as a base, which is perfectly fine. But then comes the ingredients that do not technically or at least logically belongs to a cheesecake recipe. Those ingredients in question are century egg, anchovies (ikan bilis) and peanuts. Yup, definitely for the acquired taste.
Image Credit: @moodycowpenang
---
---