What To Eat For Breakfast In PJ: 5 Delicious Meals To Kickstart Your Morning
By Michelle Anne Kam - September 16, 2020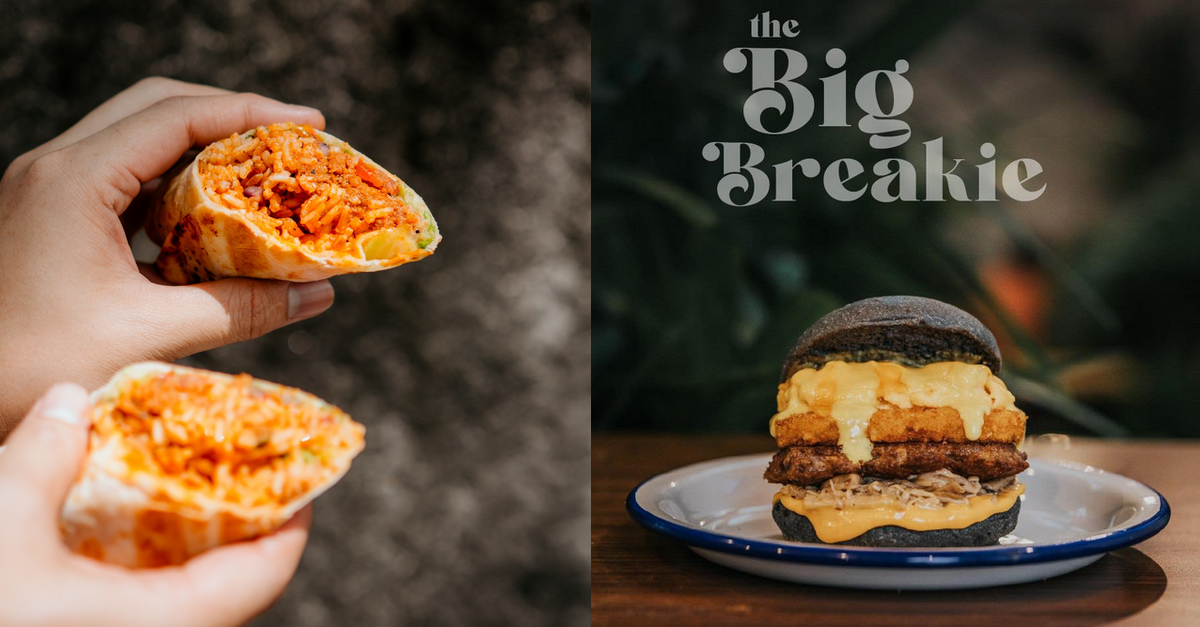 So you're around PJ area and you're wondering what are your options to eat for breakfast? It's always what to eat for lunch or dinner, but not breakfast right? Malaysians love to eat - which is why breakfast is also an important meal! Fret not - we have compiled some of the best meals you could devour on to start your morning with! Whether you are with your family, friends, business partners or colleagues, feast on these scrumptious meals!
What To Eat For Breakfast In PJ
---
Who can miss out on eating the classic naan for breakfast?! It's a Malaysian staple! When you're around PJ area, head over to Malgudi for a hot and tasty naan accompanied by their chicken or fish curry and dhal. You could even try their roti canai or chapati and pair your breakfast meal with Mango Lassi.

Image Credit: Malgudi's Facebook Page
See Also: Best Indian Restaurants in KL & Selangor
Having a plate of nasi lemak in the mornings makes us feel like we can conquer the rest of the day! The delicious sambal mixed together with coconut rice, accompanied by chicken rendang or fried chicken, at Medan Selera 223, you'll be able to enjoy this traditional dish bungkus-style! You can also ask for an extra egg or portion if one is not enough for you!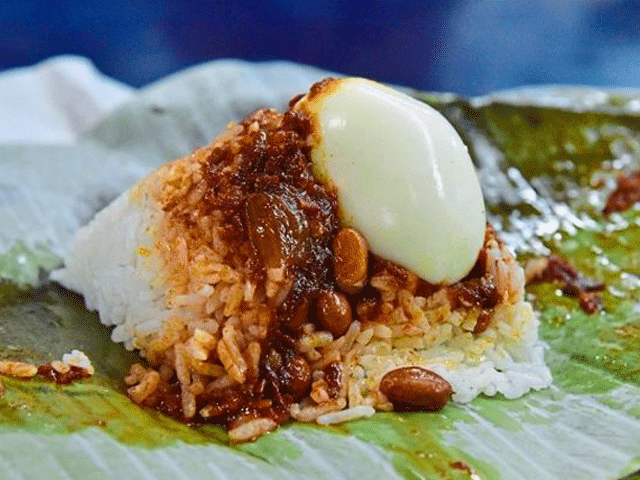 Image Credit: Nasi Lemak Medan Selera 223's Facebook Page
Check out the Best Nasi Lemak Restaurants in KL & Selangor!
3)The Big Breakie from MyBurgerLab
When it comes to MyBurgerLab, they're known to craft the best burgers in town! So if you're wondering what to eat for breakfast in PJ, give MyBurgerLab a go! They recently came up with a new breakfast menu consisting of various types of burgers such as The Big Breakie, and even pancakes for times when you don't feel up for a big juicy burger. Order your meal together with their sides; mashed potato with creamy mushroom gravy and barbecue flavoured corn chips served with tangy green salsa.

Image Credit: MyBurgerLab's Facebook Page
Try your hand on these famous Burritos served by ThymeOut! Breakfast burritos, also known as breakfast wraps, contain all kinds of different ingredients, you could choose to go for chicken, beef, lamb or mushroom if you are vegetarian to go along with your wrap. The burritos also come along with lettuce, pico de gallo, Mexican spiced rice alongside other toppings that you can choose from. Doesn't the sound of this make your mouths water? You have to visit this place if you want to eat breakfast in PJ area!

Image Credit: ThymeOut's Facebook Page
For those of you who don't know, Bahn Mi is known as a traditional sandwich in Vietnam. Similar to a regular sandwich, it's a bun with various ingredients stuffed inside including chicken and veggies. Pair this sandwich together with Vietnamese coffee for a complete meal. You could also try their Vietnamese fresh spring rolls as a side dish, uniquely wrapped in a transparent type of flour with veggies, prawns and pork or chicken.

Image Credit: Highland Viet Cafe's Facebook Page
For times when you're wondering what to eat for breakfast in PJ, start your day right with these breakfast meals, and go on your way to get through the rest of the day. On a side note, check out our Food & Beverage + Ingredients for more foodies galore!
---
---