9 Halal Korean Food You Can Find In KL
By Casey Chong - October 14, 2020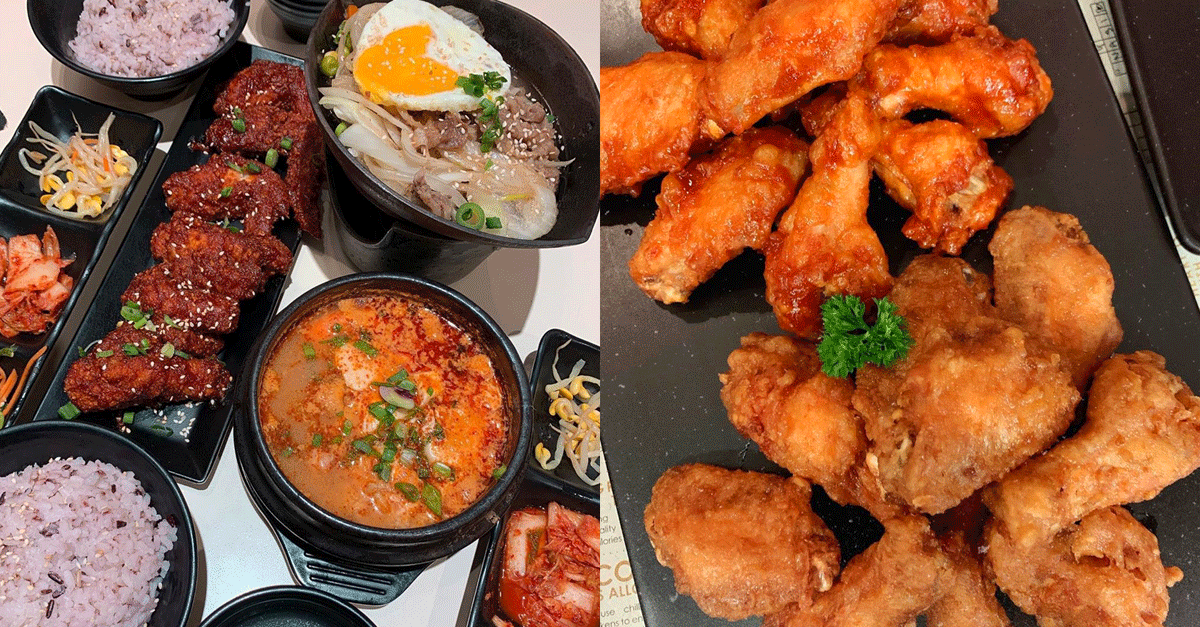 (Most) of us Malaysians sure love to enjoy Korean food, thanks to the variety of choices covering from fried chicken to bulgogi, ramyeon and topokki. In the KL area alone, there are plenty of Korean restaurants mushrooming in the brick-and-mortar stores and shopping malls. However, not every one of them is halal, restricting them to non-Muslim customers. If you're on the hunt for some halal Korean food, you've come to the right place!
Halal Korean Food In KL Right Here!
---
All the way from Johor, homegrown K Fry Urban Korean is primarily known for its Korean fried chicken. They have a few outlets around the Klang Valley area, with Suria KLCC being their only KL branch at the moment. Their bestseller is, of course, the K'razy Spicy Cheese Fried Chicken Bumbuk -- a tummy-filling, hot plate dish consisting of boneless fried chicken thigh meat coated with sweet-and-spicy Yangnyeom sauce and mozzarella cheese goodness. If that's not enough, they top it off with some shoestring-style French fries. But in case you can't handle the spice, you can always opt for the non-spicy Original Cheesy Fried Chicken Bumbuk or Honey Mustard Cheesy Bumbuk. They also serve other delectable Korean dishes such as pajeon (Korean pancake), tteokbokki (spicy rice cakes) and budae jigae. The latter refers to the Korean army stew packed with a plethora of ingredients ranging from grilled chicken to sausage, cheddar cheese and ramyeon (Korean instant noodles).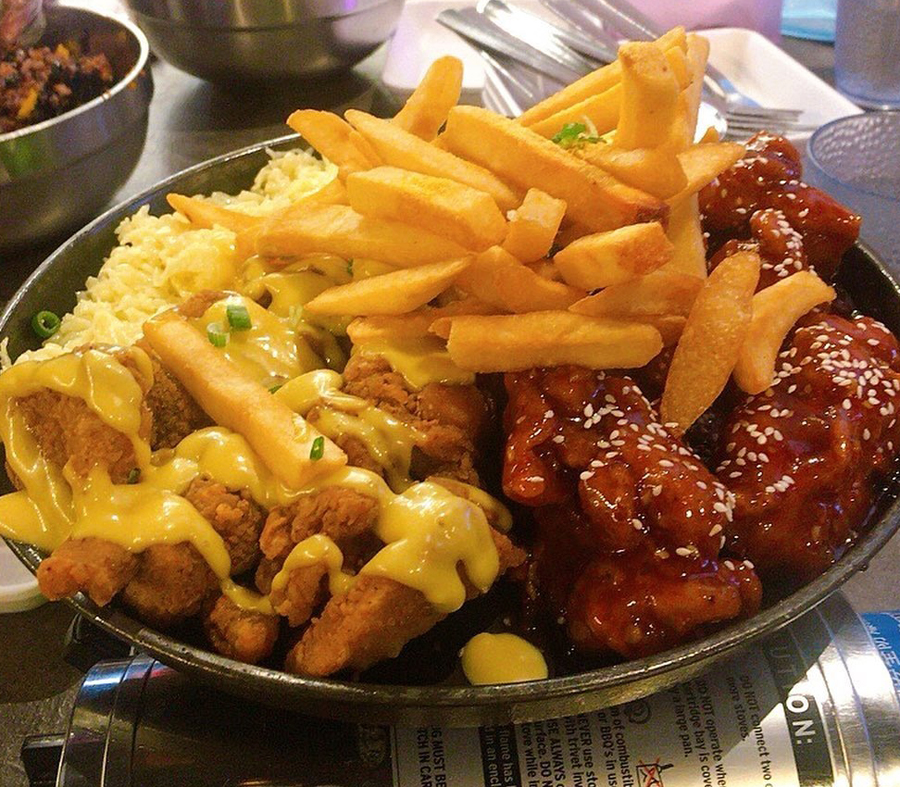 Image Credit: @if.miracles
Marinated chicken is what SeoulNami Korean BBQ does best, where they use chicken thigh and combine them with four different marinades. Otherwise known as Chucheon Chicken, you can opt for the fiery sensation of Spicy Hot Pepper Chicken or the sweet-and-salty flavour of Sweet Honey Butter Chicken. The other two you can try includes the Savoury and Salty Ganjang Chicken. If possible, level up your Chucheon Chicken-dining experience with the luscious lava cheese for an added boost of flavour. Other than their famous Chucheon Chicken, they have BBQ Korean Grill where you can go for beef or seafood. Alternatively, try one of their Chef's Specialty menus such as Signature Kimchi Trio, The Army Stew or Odeng Seafood Pot. For the former, you'll get to taste different variations including fresh, fried and smoked kimchi.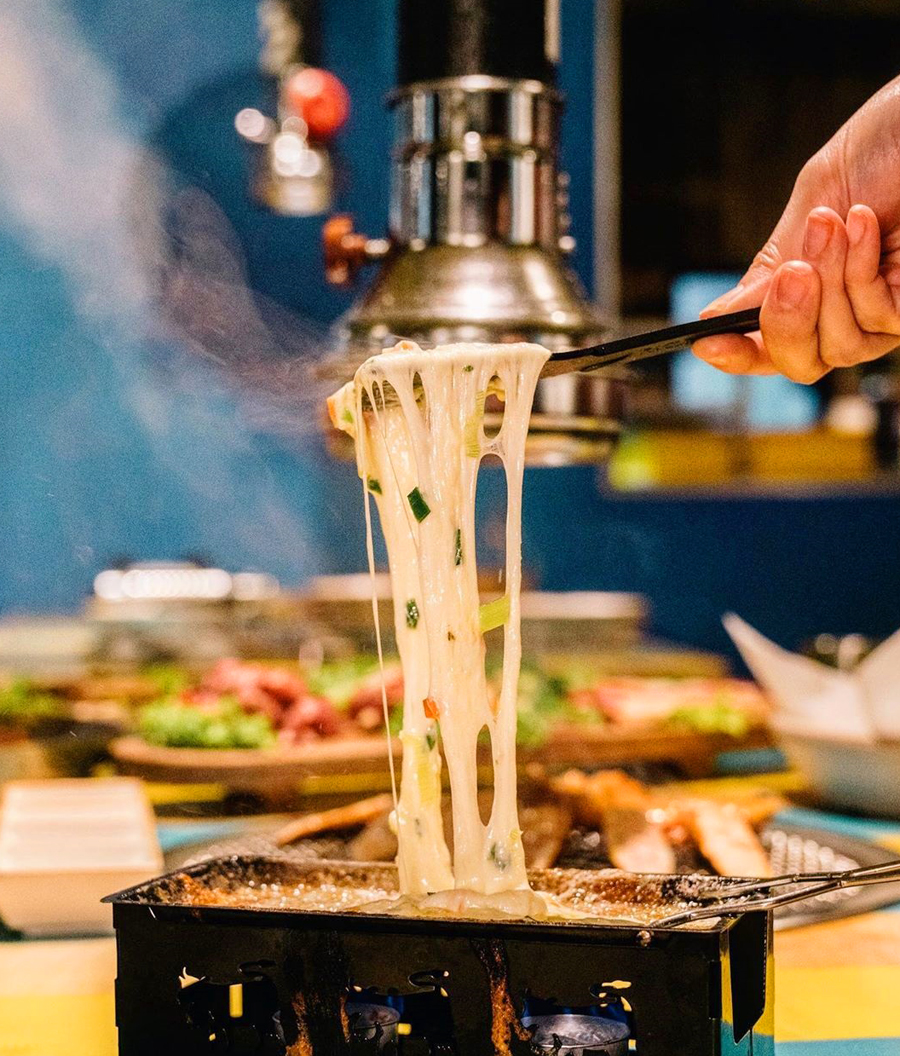 Image Credit: @seoulnamikoreanbbq
Here's a little trivia about DubuYo: Did you know this Korean restaurant chain was originally called Dubu Dubu before it underwent a change of name a few years ago? Having been around for quite some time, DubuYo has become a familiar sight in many major shopping malls around Malaysia. For the KL outlets alone, you can easily locate DubuYo in malls such as Mid Valley Megamall, Sunway Putra Mall, Berjaya Times Square, Nu Sentral and Sunway Velocity. Their menu is extensive, covering every traditional Korean dish from bibimbap to ramyeon, toppokki and pajeon. Then, there's DubuYo's bestseller -- the Soondubu Jigae, a hearty stew using either chicken or beef broth served with rice and side dishes of the day. They even have value-for-money set meals up for 4 persons consisting of a selected main dish of your choice, rice, roasted barley tea, desserts and free flow side dishes of the day.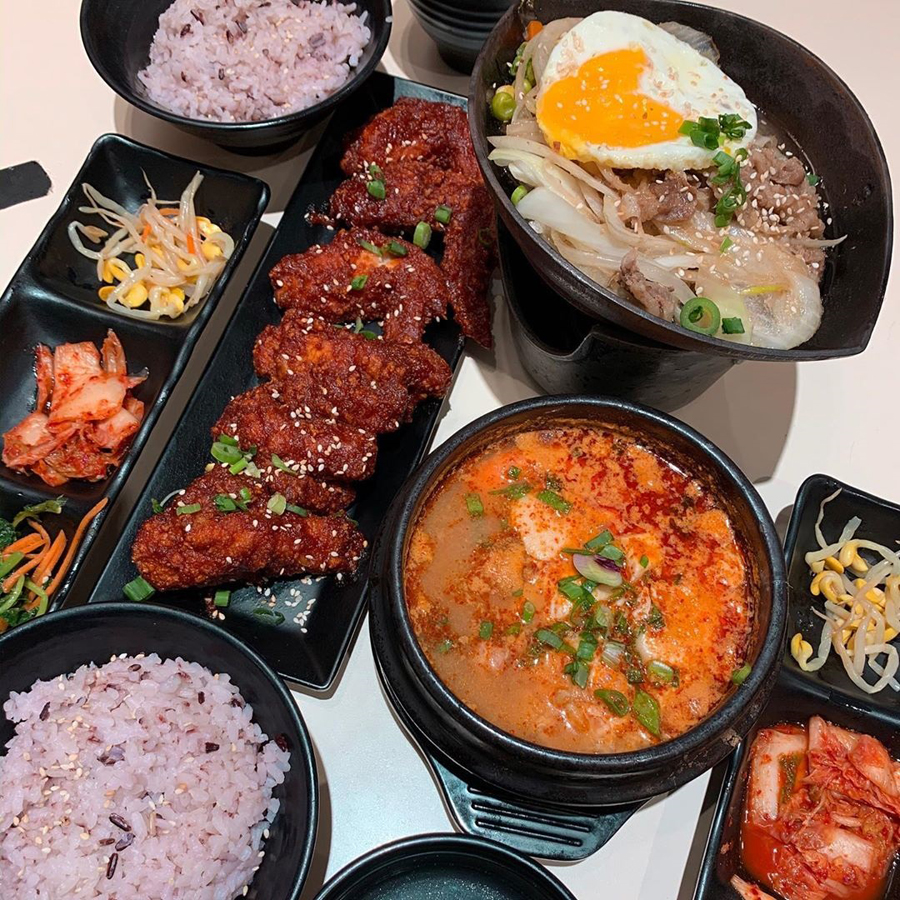 Image Credit: @ainghafar
Fancy some spicy rice cakes, better known as tteokbokki (topokki)? Here, they have different variations ranging from the classic to fried, kimchi and soy garlic topokki. You can also have them added with melted cheese -- a savoury combination that makes it all the more satisfying. Other Korean street food available at MyeongDong Topokki includes odeng (fish cake), chicken mandu (dumpling) and ganjang chicken (soy garlic fried chicken). Operating since 2014 when they were first established in Sunway Pyramid, you can locate their KL outlets in Sunway Putra and Sunway Velocity.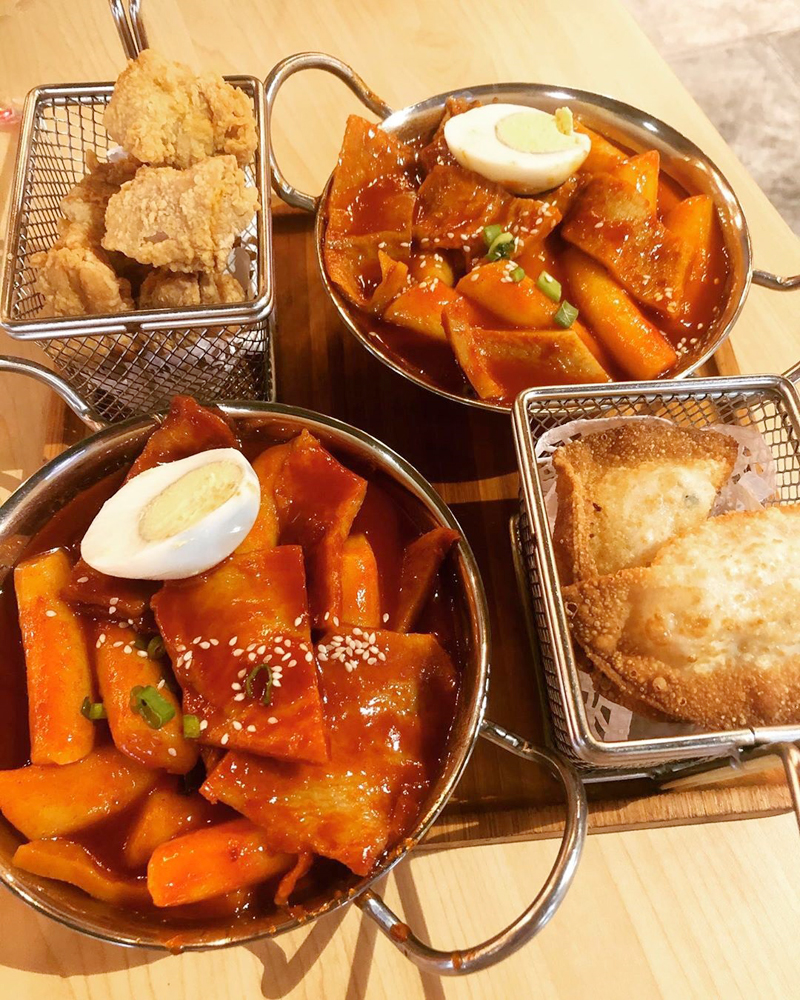 Image Credit: @tigerlilyxiii
Just like the name suggests, Mr. Dakgalbi specialises in spicy Korean pan-grilled chicken (dakgalbi). You can go for their classic version marinated in a spicy gochujang paste (Korean chilli paste) or select other options like cheese ring, seafood or bulgogi. Those who prefer a rice dish may try Mr. Dak Fried rice, a spicy-savoury combination of stir-fried Korean rice with dakgalbi, chopped leeks and mixed vegetables. They have several outlets throughout the Klang Valley area, namely MyTown Shopping Centre and Solaris Mont Kiara.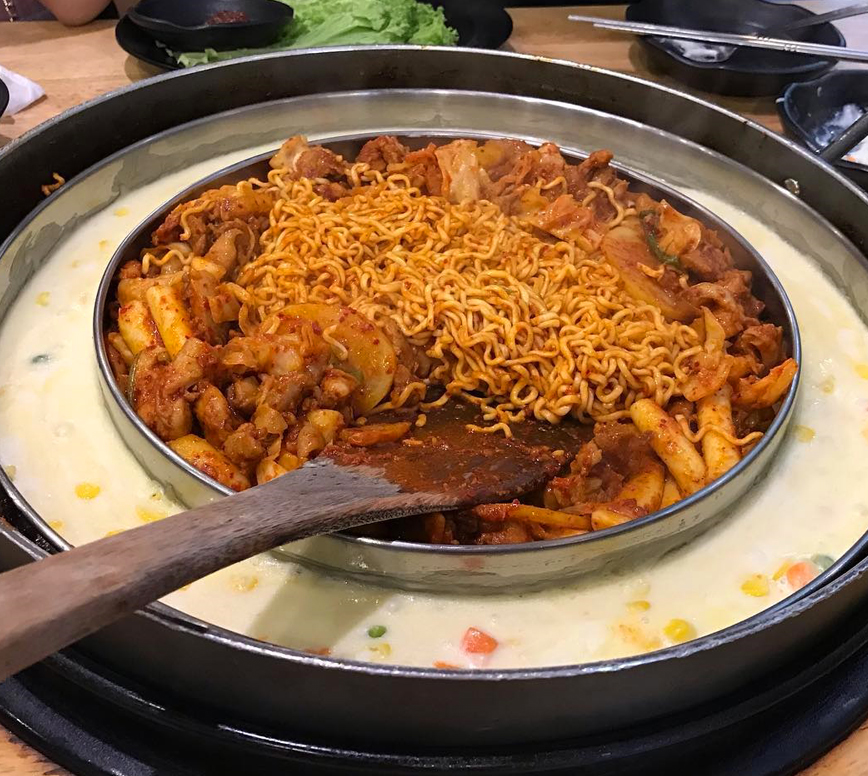 Image Credit: @supermatthew
The word "sopoong", which means "picnic" in Korean, offers a variety of authentic Korean dishes you can try from the menu. Among them are Bibimbap, Chicken Bulgogi and Sundubu Jjigae. The former is Korean comfort food mixed with rice, sauteed chicken or vegetables while the added gochujang sauce and sesame oil give it a nice spicy-savoury kick. They have a wide range of ramyeon as well with different toppings available, namely kimchi, cheese and tteok (Korean rice cake). You can also choose to complete your ramyeon meal by adding an egg for a fraction of the price. Other than mains, those who prefer something light can go for their recommended bite-sized Gimbap (Korean rolls) or Pajeon, a Korean green onion pancake served with a dipping sauce made from soy vinaigrette. You can locate Sopoong in various KL malls such as Berjaya Times Square, MyTown Shopping Centre and EkoCheras Mall.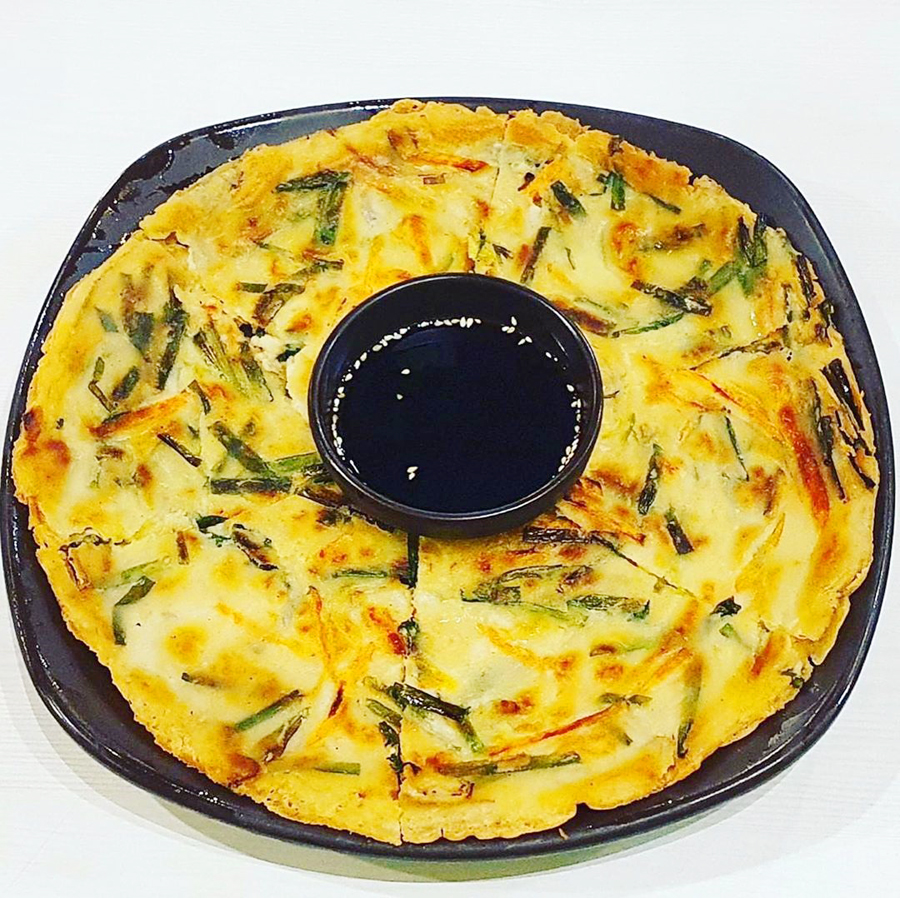 Image Credit: @mysopoong
For over a decade since Ko Hyang made its debut in The Gardens Mall, their longstanding success lies in its no-frills, home-style Korean foods with no added MSG. Given the fact the owner herself (Ms Chung Hee Jung) originated from Korea, it comes to no surprise that authentic recipes are used for the likes of janchi guksu (Korean noodle soup), ramyeon, bulgogi and yukgaejang (Korean spicy beef stew). Some of their recommended dishes include Jajang Myeon (noodles with black soybean & minced chicken) and Bi Bim Bab (a rice dish with a choice of chicken or beef, mixed vegetables and chilli paste).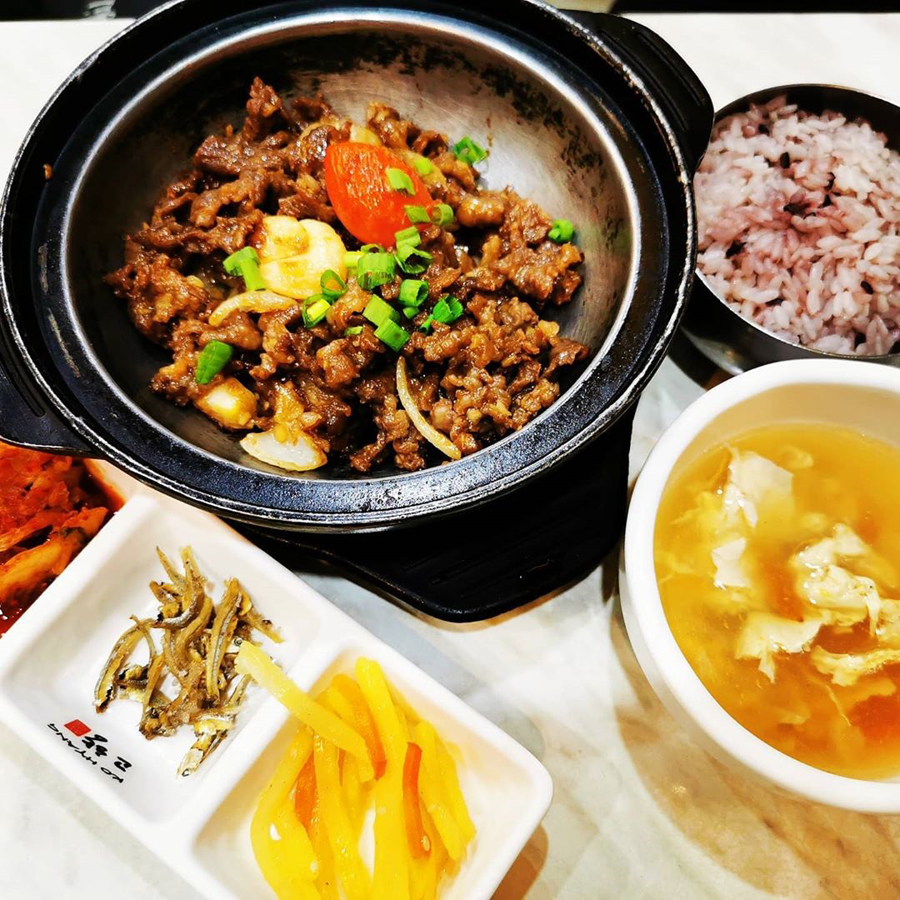 Image Credit: @top_ida
Mention the name "Korean fried chicken", the first thing that quickly comes to mind is KyoChon. Originated from South Korea back in 1991, KyoChon happens to be among the largest Korean fried chicken restaurants in its native country. But it took over 20 years later before we got to taste the crunchy goodness of their fried chicken. Unlike our usual varieties, KyoChon's chicken is double-fried using canola oil with no added MSG whatsoever. Even the chicken used for the frying isn't the frozen type but freshly chilled. Their bestseller includes the original Soy Garlic series -- crispy fried chicken coated with the savoury soy garlic glaze. For those who love spicy fried chicken, they have the Red Pepper series covered in Korean red chilli pepper sauce. Finally, there's the Honey series, where their fried chicken comes layered with the sweetness of a honey sauce. Available in a choice of wingette & drumette, drumstick (except for the Honey series) or half/whole chicken, you can locate KyoChon in several KL outlets such as Pavilion KL, MyTown Shopping Centre and Arcoris Mont Kiara.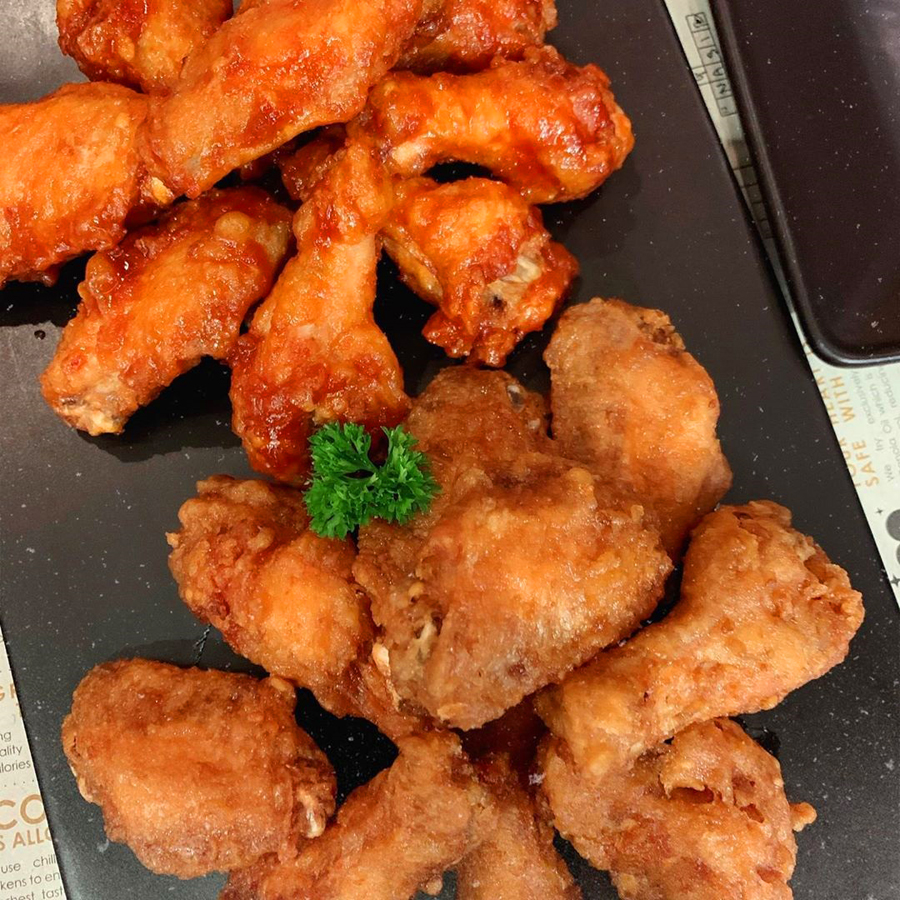 Image Credit: @ainakmakan_
Despite what (most) of you may think, the word "BBQ" in their brand name isn't referring to "barbecue" but actually an acronym for "Best of the Best Quality" Chicken. This Korea-based restaurant chain, which has several outlets all over the world, is famous for its Korean fried chicken. And they have over 11 types you can choose from here, covering from Golden Fried Chicken and Mala Hot Chicken to Soy Garlic Chicken and Gangnam Style Chicken. They only insist on freshly chilled chicken, all marinated for 24 hours with 30 different natural spices -- one of their very reasons that proved their brand longevity since its establishment back in 1995. Some of their outlets available in KL include Faber Towers at Taman Desa and Tesco Extra Cheras.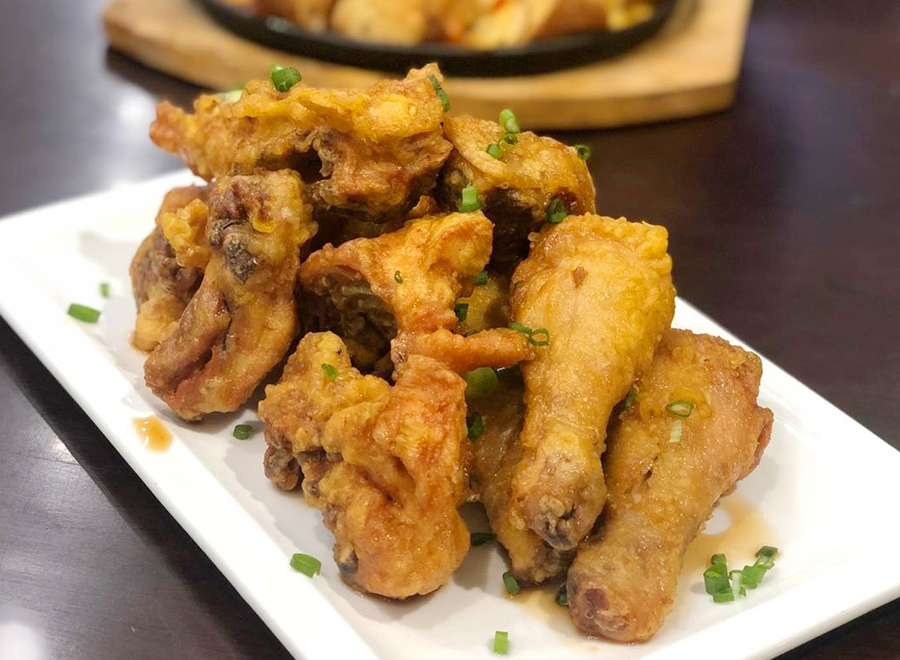 Image Credit: @spoonsofbutter
If Korean food is not your thing, check out our lists of other cuisines and dishes, such as banana leaf rice, burgers, Chinese Muslim, Indian, Mexican, Nyonya, Thai and Vietnamese!
---
---