10 Places To Have Your Anniversary Dinner In KL & Selangor
By Yiing Zhi - March 24, 2021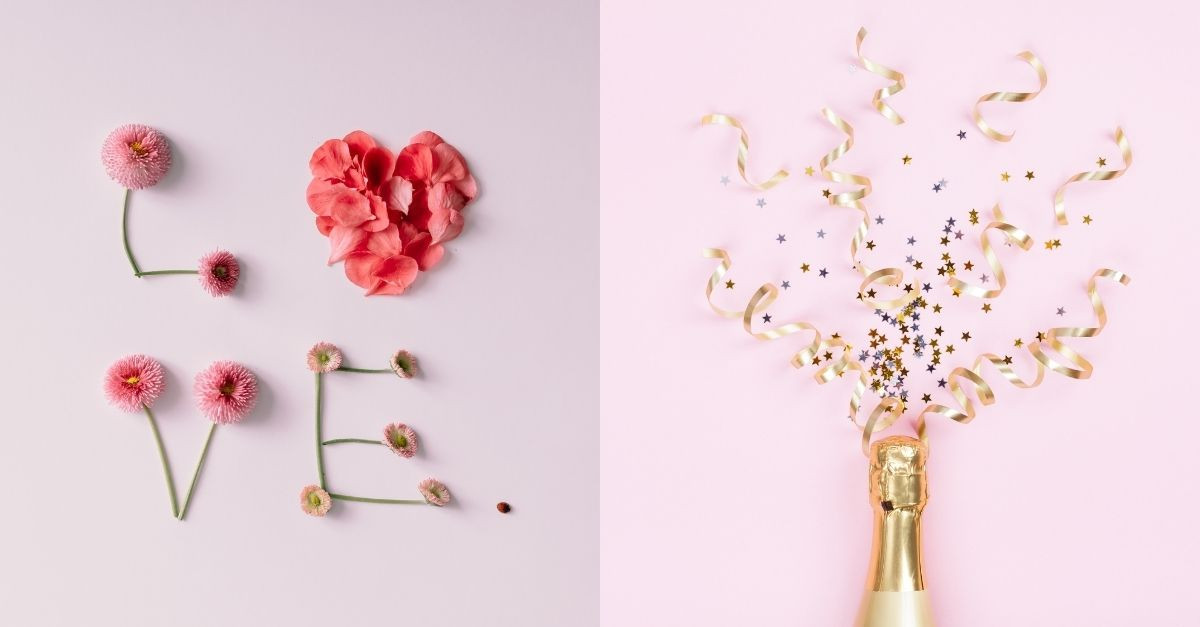 An anniversary is an important date, for it marks a milestone, and that yet another year has passed. Most often, couples celebrate their annviversaries with a lovely meal or their favourite activities, and here we have compiled a list of 15 places where you can go for your anniversary dinner in KL & Selangor! Enjoy a good meal while gazing into each other's eyes or holding good conversation, and celebrate the love you have for each other. Happy Anniversary!
Yas Anniversary Dinner In KL & Selangor
---
1) Qureshi
Qureshi is a fine dining Indian restaurant, which sets it apart from the usual Western cuisine one might come to associate with fancy dinner places, and perfect for those who enjoy Indian cuisine. At Qureshi, they have everything from soups and salads, to of course, biryani and curries. The interior setup is also grand enough to warrant celebrations, and as such, a special anniversary could be held there, particularly if either or both of you are novices when it comes to Indian cuisine!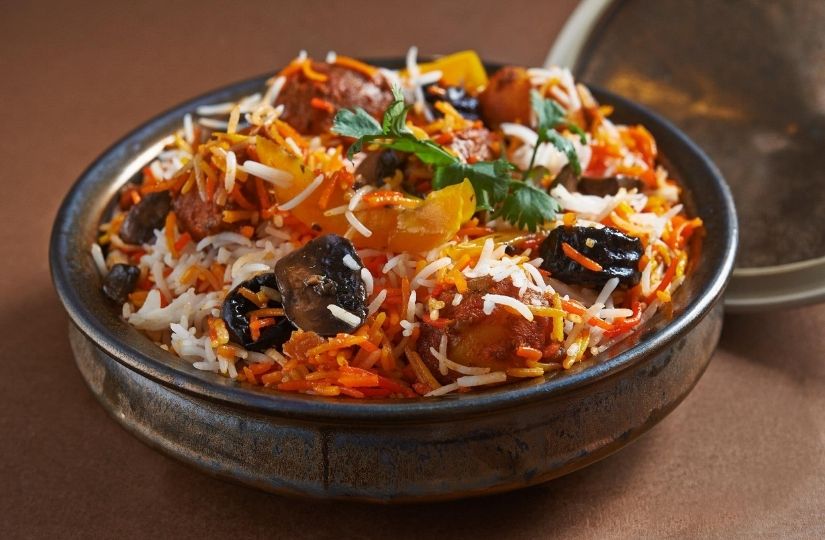 Image Credit: Qureshi's Facebook Page
Address: Ground Floor, East Wing, TPC Kuala Lumpur, No. 10, Jalan 1/70D Off Jalan Bukit Kiara, Bukit Kiara, 60000 Kuala Lumpur.
Botanica + Co is a restaurant and bar that is inspired by the botanics, which means that it features a greenhouse-themed interior, and provides a feeling of dining amongst nature. Furthermore, they only use quality ingredients in food preparations, and also source for the best, freshest local produce they can find. Good food plus great drinks as you celebrate another milestone in your relationship amidst lush greenery? We don't see any reason to say no to this beautiful place!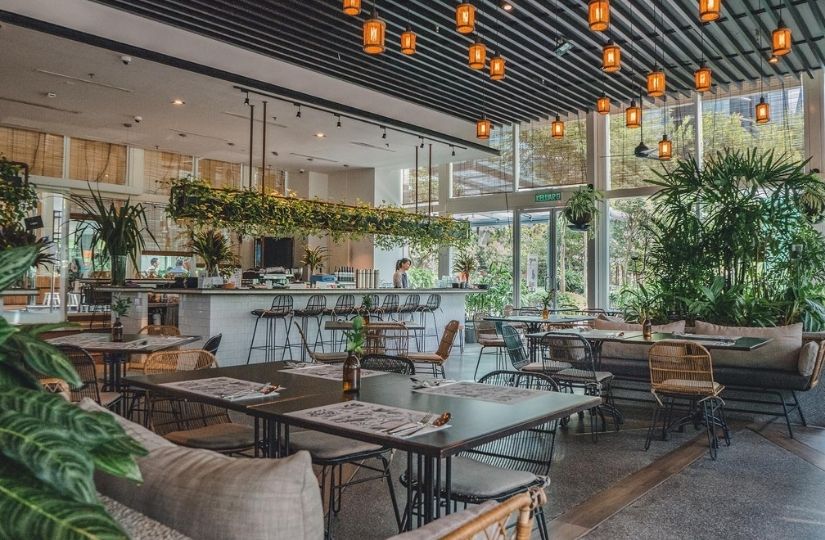 Image Credit: Botanica + Co's Facebook Page
Addresses:
- Bangsar South: G5 Podium, The Vertical, Bangsar South City, No. 8 Jalan Kerinchi, 59200 Kuala Lumpur.
- Alila Bangsar: 58, Jalan Ang Seng, Brickfields, Bangsar.
See also: Best Nature-Themed Cafes in KL & Selangor
3) Rama V Fine Dining Thai Cuisine
Rama V has been around for more than two decades, and they are the first Thai fine dining restaurant in Kuala Lumpur. Nestled cosily within a stand-alone bungalow, Rama V gives you comfort and opulence in one. You can view their menu here, with their Chef's Speciality as a highlight. River Prawn Tom Yam in Thai Coconut, Sauteed Beef with Young Peppercorn, and Som Tam are just a few things included in the speciality. Thai food lovers should definitely try this out for their anniversary!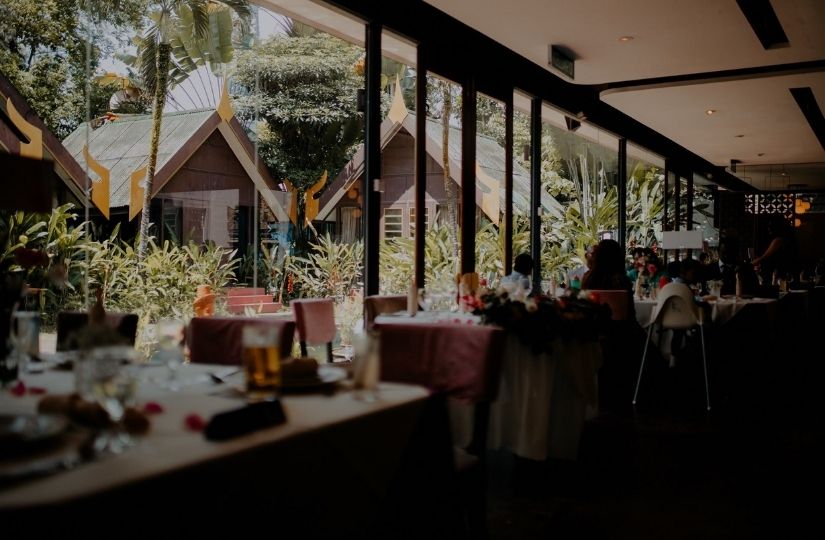 Image Credit: Rama V Fine Thai Cuisine's Facebook Page
Address: No. 5, Jalan U-Thant, Kuala Lumpur.
4) Troika Sky Dining
At Troika Sky Dining, you'll have plenty of choice when it comes to satisfying your gastronomical cravings, even as you celebrate your day of love. As its name suggests, Troika Sky Dining is atop "The Troika", offering splendid views of the KL skyline and the KLCC park. There are six eateries to choose from here, including Canatloupe, Fuego, Strato, Mr Chew's Chino Latino Bar, Brasserie Fritz, and Claret. Each offers a different type of cuisine and experience, so technically... you can celebrate six anniversaries here.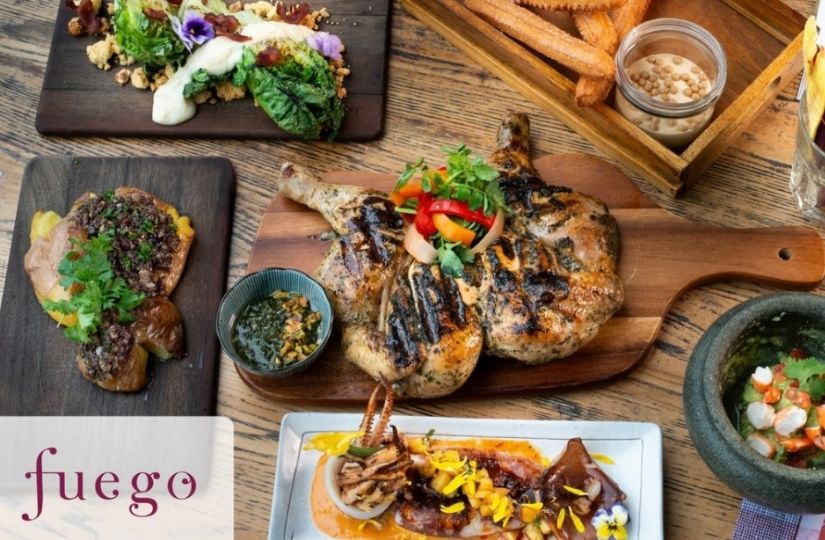 Image Credit: Troika Sky Dining's Facebook Page
Address: Level 23A, Tower B, The Troika, Persiaran KLCC, 50450 Kuala Lumpur.
5) Nobu KL
Nobu is an international chain of restaurants with outlets practically everywhere, and that includes our very own Kuala Lumpur. Serving Japanese food, their menu is extensive, providing both cold and hot dishes, sushi, nigiri, and sashimi, right down to dessert. You can also opt for their Signature Omakase, if you want to try a little bit of everything, curated by one of their chefs. If Japanese food is your thing, Nobu KL will be right up your alley!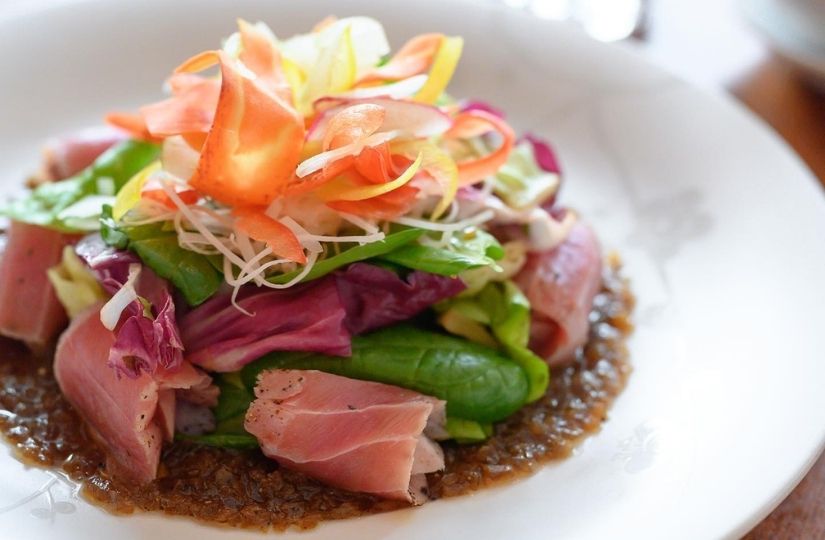 Image Credit: Nobu KL
Address: L4A-05, Level 4A Shoppes at Four Seasons Place Kuala Lumpur, No. 145, Jalan Ampang, 50450 Kuala Lumpur.
6) Dinner In The Sky
Fancy having dinner literally suspended in the sky? Well, look no further than Dinner In The Sky, which is sure to provide you and your partner with an unforgettable dinner experience. While rooftop eateries are excellent to take in skylines, you're basically still encased in a building. Dinner In The Sky is having none of that, and takes you up, table, chair and all so you can eat in the sky. We realised we have said "sky" a lot, but is there really anything else to say, since you'll be eating in... the sky?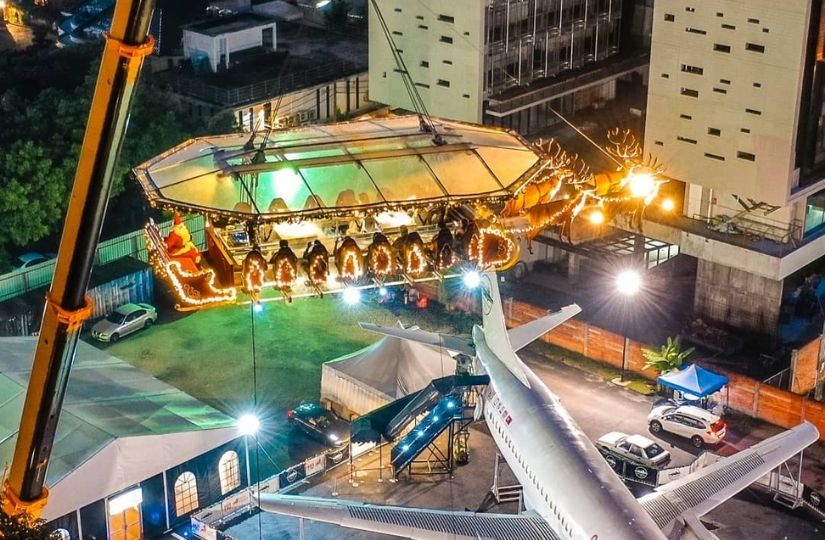 Image Credit: Dinner In The Sky Malaysia's Facebook Page
Address: 231, Jalan Bukit Bintang, 55100 Kuala Lumpur.
7) Proof Pizza + Wine
Have you ever heard of a more perfect combination than pizza and wine? An ultimate comfort food, pizza never disappoints, as you can have it as simple as you like, or go for the more extravagant toppings. With glasses of wine, you can your partner can enjoy soul-baring conversations, goofy laughs, intense gazes... pull out a slice of pizza, and enjoy your anniversary a la Italia.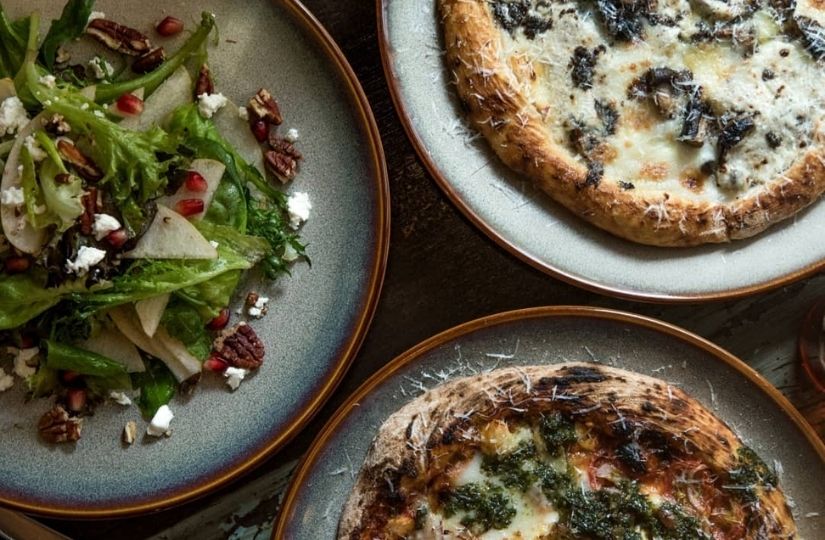 Image Credit: Proof Pizza + Wine's Facebook Page
Addresses:
- APW Bangsar: 29, Jalan Riong, Bangsar, Kuala Lumpur.
- Arcoris Mont Kiara: Proof Pizza + Wine Arcoris, Mont Kiara, 50480 Kuala Lumpur.
8) Fook KL
For the true Asians at heart, Fook KL might be the one for you, as they provide an ecletic mish-mash of contemporary Asian cuisine. In other words, they draw inspiration from (East) Asian cuisines, but reinventing them to a transformation that is exciting and surprising. Besides their food creations, they also take pride in their beverages, "where the curation of cocktails is just as importat as its cuisine and art."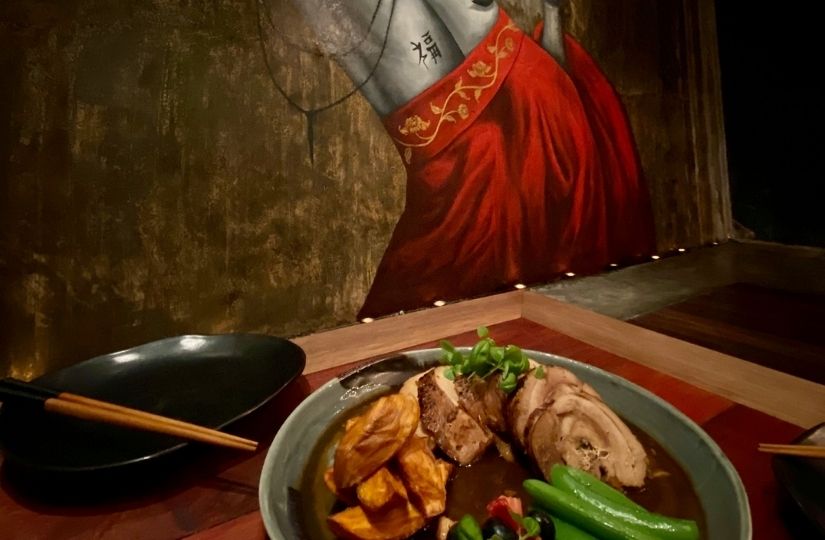 Image Credit: Fook KL's Facebook Page
Address: 19, Jalan Sultan Ismail, Bukit Bintang, 50250 Kuala Lumpur.
9) Dining In The Dark
Don't confuse this with Dining In The Sky, though both operations have quite literal names to tell you exactly where you'll be dining in. Dining In The Dark is a restaurant in total darkness, in which you rely on your other senses besides sight, to enjoy the food. As such, it provides a completely different experience where you may gain different insights and perspectives on something as simple as enjoying a plate of food. The menu is a total surprise and curated specially, but if you have allergies or specific dietary restrictions, you can pre-inform them.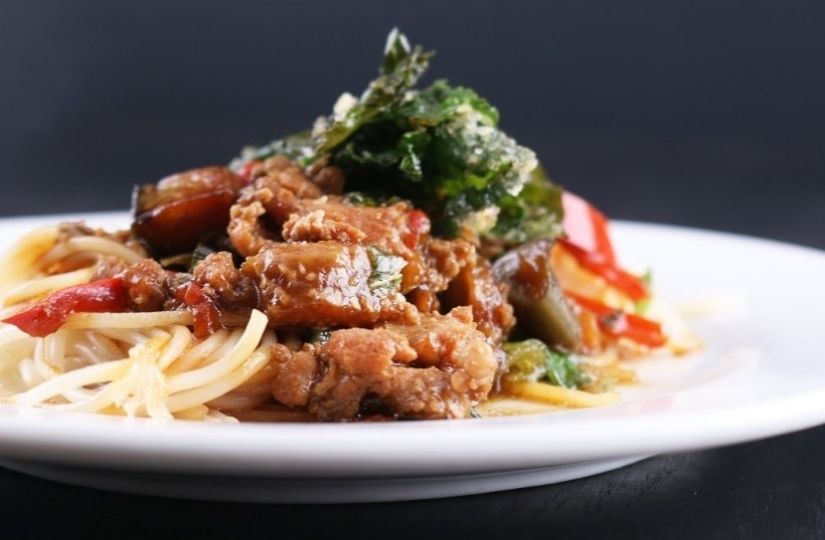 Image Credit: Dining in the Dark's Facebook Page
Address: 50A, Changkat Bukit Bintang, 50200 Kuala Lumpur.
10) Blackbyrd KL
Blackbyrd KL was constructed and put together with the intent to create a warm, comfortable space for diners, and each element was carefully selected to help contribute to this feeling; from the lighting, furniture, and even wall panels. There's a little bit of everything here, ranging from Western cuisine, Asian influence, as well as fusion of others that gives you Tuna Feuilette, Balinese Seafood Croquettes, and Duck Rendang among many other offerings.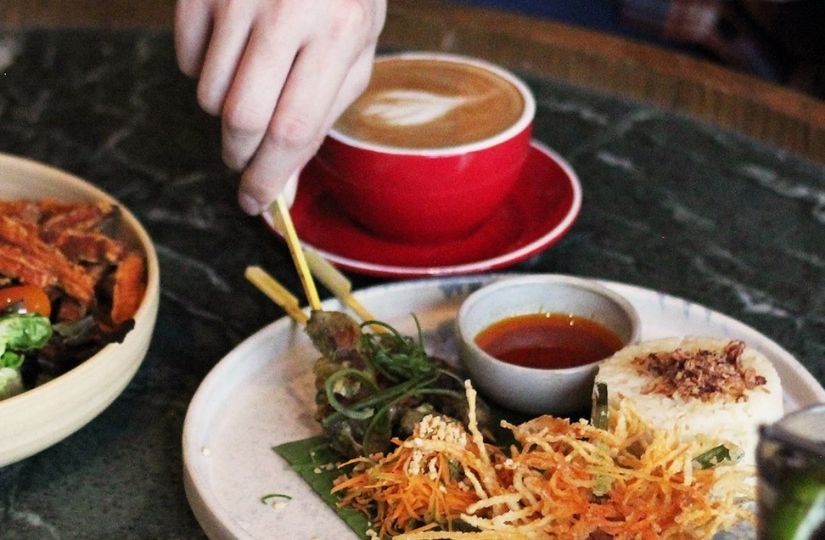 Image Credit: Blackbyrd KL's Facebook Page
Address: Persiaran KLCC, 50088 Kuala Lumpur.
Note: During the time of MCO (or CMCO, or RMCO), certain eateries may not be operating. Kindly check with the respective eateries for the most accurate and updated hours of operations.
You can also check out these dessert places or couple spas, if you're celebrating your anniversary!
---
---