10 Recommended Places To Dine In Puchong
By Casey Chong - April 07, 2021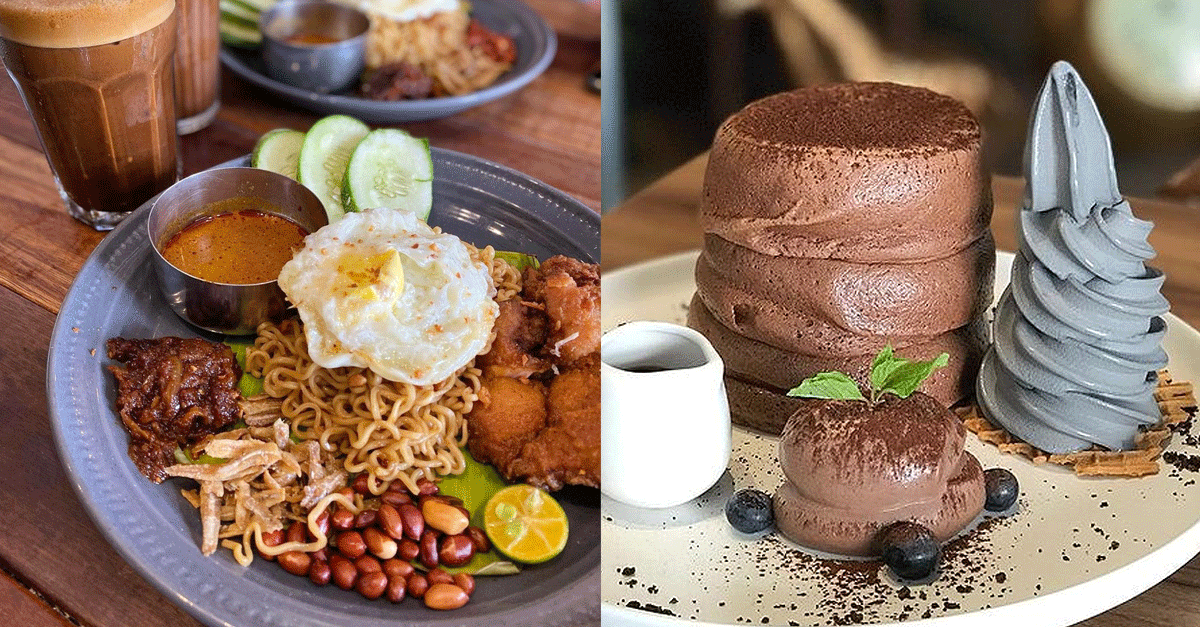 Puchong is rather known for its notorious traffic conditions but beyond that, this highly-populated township happens to house plenty of eateries from restaurants to cafes and hawker stalls. So, whether you are looking for local or international cuisines or simply craving some mouthwatering dessert, here is the list of 10 Recommended Places To Dine In Puchong.
Places To Dine In Puchong
---
Located in the quiet neighbourhood of Bandar Kinrara, among the things worth mentioning about TNL Cafe is the spacious and comfortable dining area. As for the food, they serve both Asian and Western cuisines at reasonable prices. Some of their bestsellers include Salted Egg Butter with Rice, Mushroom Soup and TNL Meatball. You might want to try their pasta dishes too, namely Creamy Butter Fettuccine and Balado Spaghetti with Salted Egg. The latter is a fusion Indonesian-style pasta consisting of sambal balado and salted egg topped with chicken fillet and juicy cherry tomatoes. Not to forget the cafe's signature churros, which are made fresh from scratch in the kitchen.
Address: D-13-0, Ground Floor, Jalan BK 5A/2B, Bandar Kinrara, 47180 Puchong, Selangor.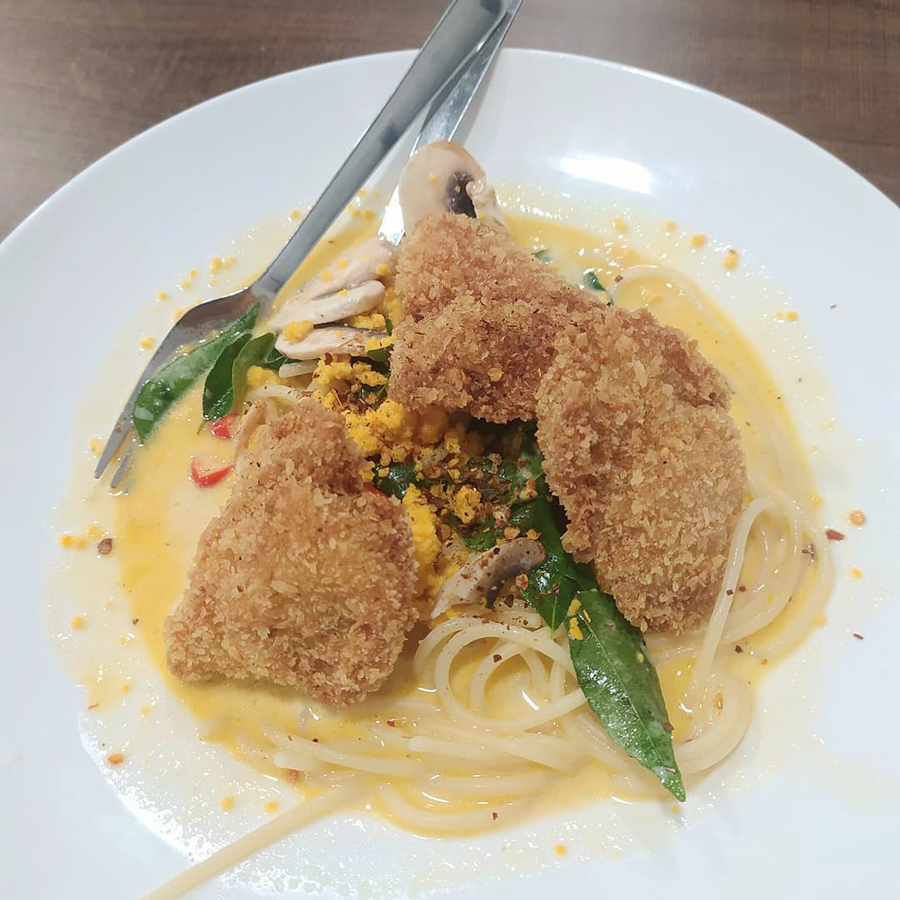 Image Credit: @caseychong
Here's another cafe that specialises in affordably-priced comfort food, which also happens to be located in the same Bandar Kinrara neighbourhood. Choices are aplenty here, covering everything from local rice dishes (e.g. Salted Egg Chicken Fried Rice, Lemon Chicken Chop Rice) to pasta (among their popular ones include Fettuccine Carbonara and Spaghetti Beef Meatballs), burgers and chops.
Address: 51G, Jalan BK 5A/2, Bandar Kinrara, 47180 Puchong, Selangor.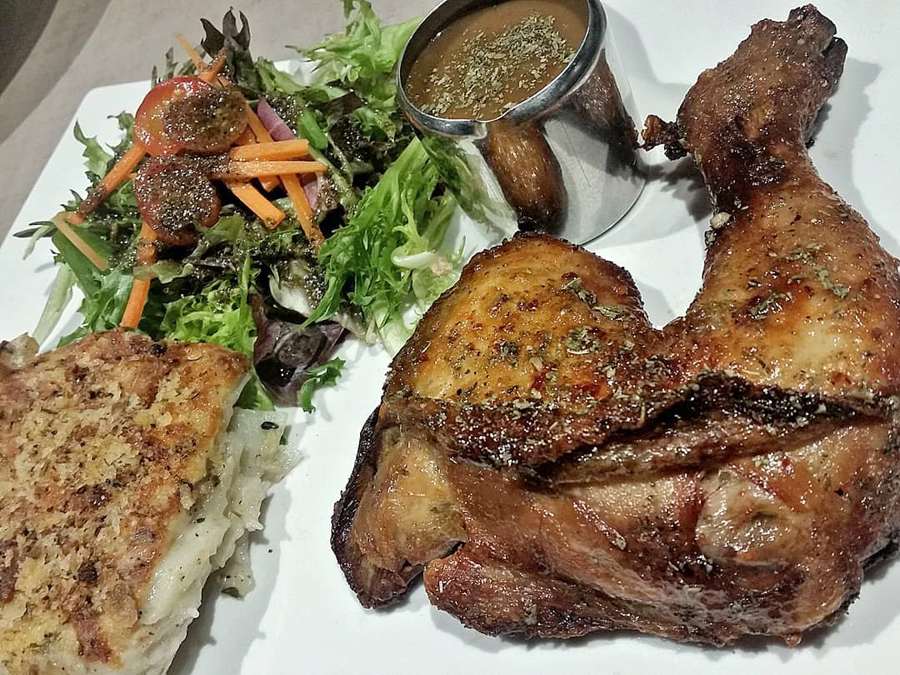 Image Credit: @vividxscape
A popular spot for local breakfast, serving familiar favourites like Nasi Lemak, Mee Siam and Soft Bun set (fillings include apam balik, kaya butter & peanut or pork bacon floss), where the latter served with half-boiled eggs. Their thick and aromatic Hainanese coffee comes highly recommended too and it happens to be refillable if you dine during weekdays. Come lunchtime, you can find a few comfort food here, namely Luncheon Meat Rice and Hainanese Chicken Chop.
Address: 5, Jalan Kenari 19A, Bandar Puchong Jaya, 47100 Puchong, Selangor.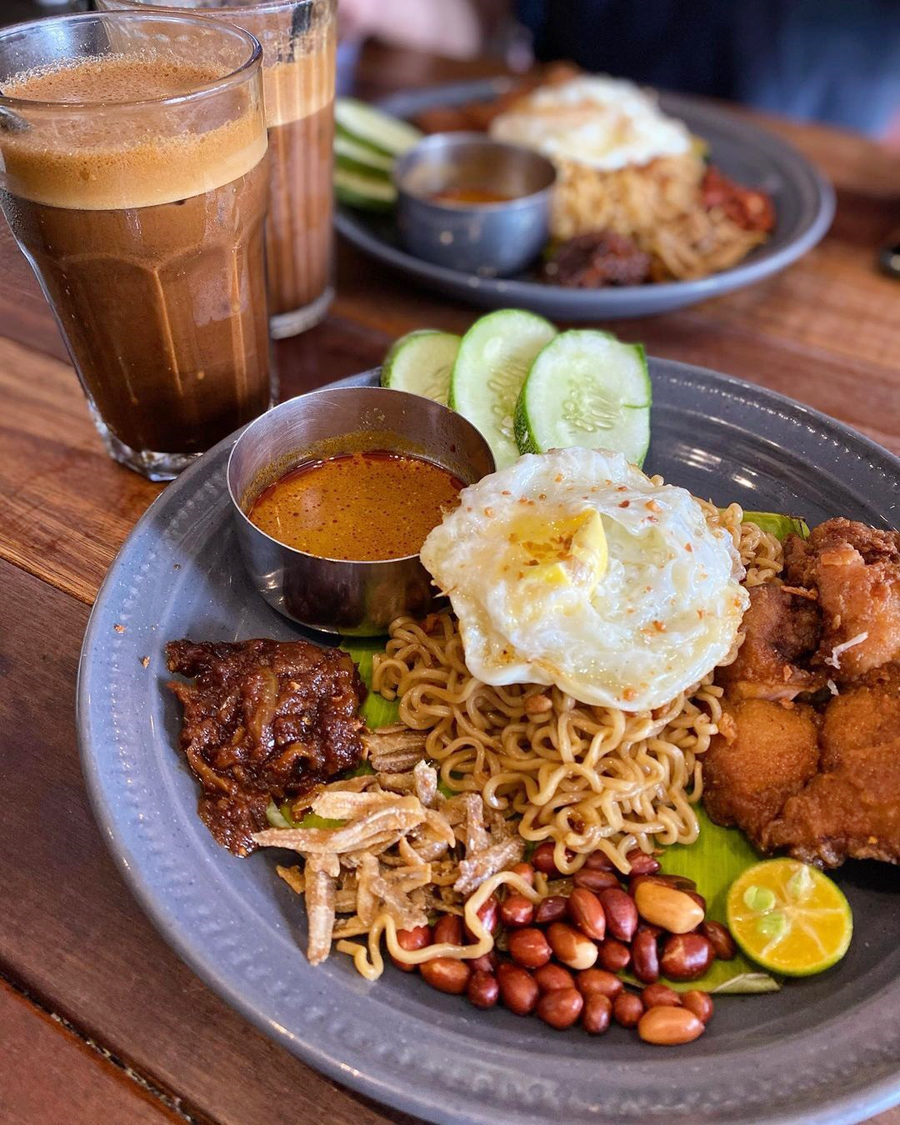 Image Credit: @chokyytum
While there are a few food courts around the Puchong area, this has to be the largest one and also strategically located at the heart of Pusat Bandar Puchong. As expected, they have lots of choices here. This includes everything from chicken rice to pork noodles, Thai & Vietnamese dishes, Western foods as well as seafood varieties and assorted desserts. Basically, there's something for everyone here while prices are mostly reasonable.
Address: Jalan Bandar 1, Pusat Bandar Puchong, 47100 Puchong, Selangor.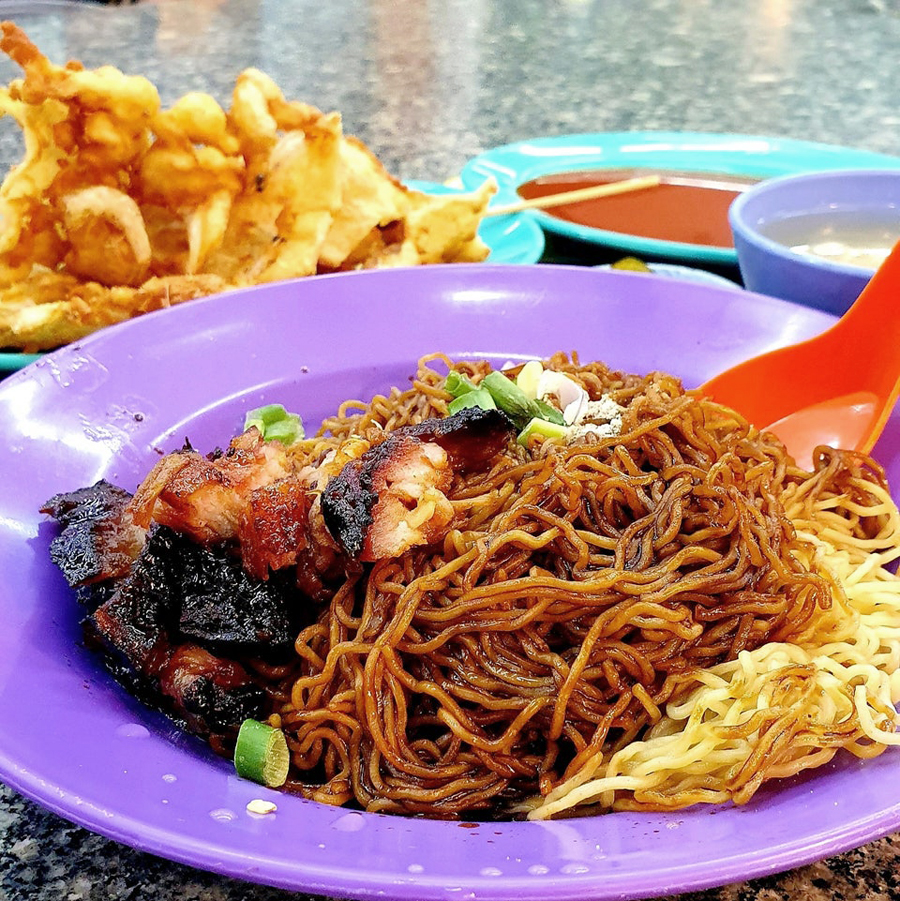 Image Credit: @ahtiang
Craving for some nasi briyani? Here's one for you located at Puchong, where Kannaa's speciality lies in their signature bamboo briyani. Infused with herbs and spices, their briyani rice dish is stuffed and steamed in a wooden bamboo. You can pair your briyani rice with chicken, mutton, vegetable, fish or prawn. Upon serving, the waiter will release the briyani rice and other ingredients by using a wooden stick to tap them out of the bamboo and onto a large layer of banana leaf. Each briyani rice dish comes with side servings of acar (vegetable pickles), cucumber and crispy papadum.
Address: 27G, Jalan KS 3A, Taman Kinrara Seksyen 3, 47190 Puchong, Selangor.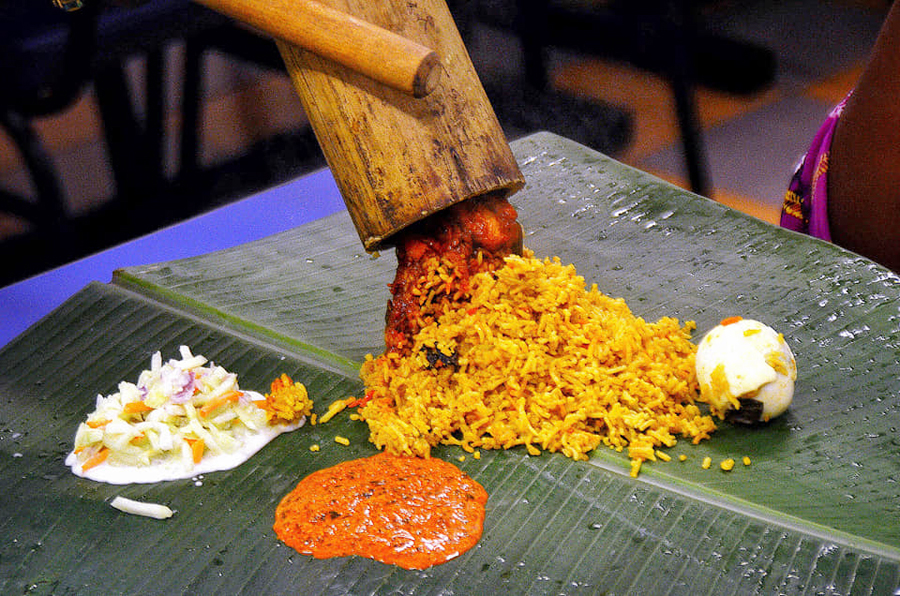 Image Credit: @Kannaas-Bamboo-Masalla-Briyani-Puchong
A combination of small eatery and co-working space in the comfort of a bungalow converted into a laidback cafe, those who prefer peace and quiet might appreciate Haus 7 Cafe's far-off location from the bustling city area. Food-wise, they serve both breakfast and lunch options such as Big Breakfast, Nasi Lemak with Rendang Chicken and Croissant Sandwich. If you come on weekdays, look out for their lunch set (12 pm to 2.30 pm) that comes with a choice of main course and a hot/cold beverage.
Address: No 7446-H Jalan Kampung, Jalan Puchong Batu 14, Batu 14, 47100 Puchong, Selangor.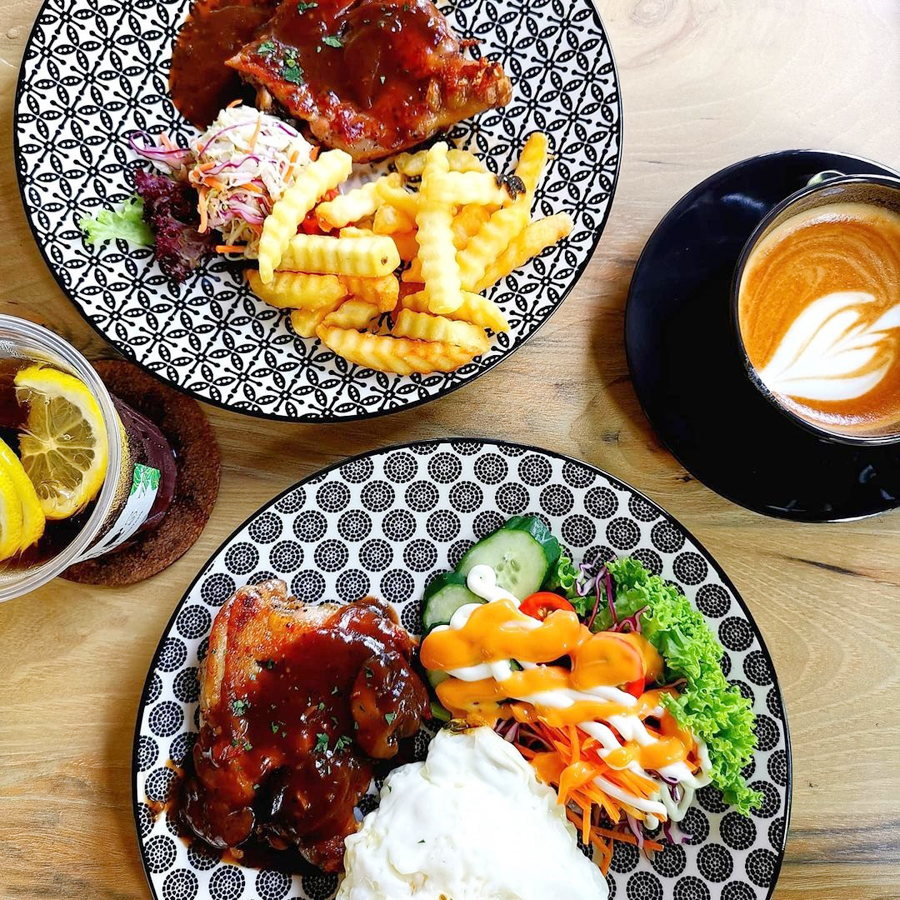 Image Credit: @lucas_saw2312
Somewhere around Bandar Puteri Puchong lies a mess hall-style small eatery specialising in banana leaf rice. Look out for the Chakra Catering Services office and walk up the stairs to the first floor. They insist on using spices imported directly from India, which helps to give their banana leaf rice a distinctive taste. Served atop a large piece of banana leaf, each set consists of rice, side dishes and assorted curries. Some of their recommended dishes worth pairing with your banana leaf rice includes Chicken Varuval, Chicken 65 and Crab Curry.
Address: 11, Jalan Puteri 7/9, Bandar Puteri, 47100 Puchong, Selangor.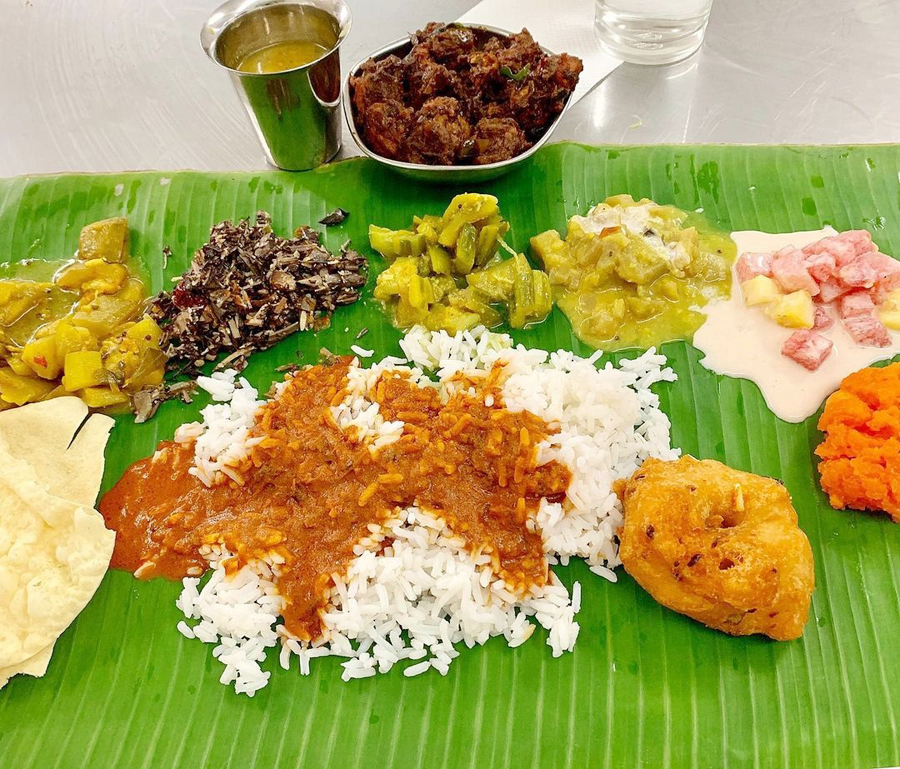 Image Credit: @makanwithhwang
Occupying a few shop lots at the corner side of the building, Foo Hing Dim Sum is a crowd favourite among many dim sum lovers. Expect all the usual steamed and deep-fried morsels either served in bamboo steamers or small plates, with the likes of Siew Mai, BBQ Bun and Deep-Fried Shrimps Rolls. Also, do remember to order their signature Portuguese Egg Tart as well.
Address: 1st Floor, No. 31, 33, 35-G, Jalan Puteri 2/6, Bandar Puteri Puchong, 47100 Puchong, Selangor.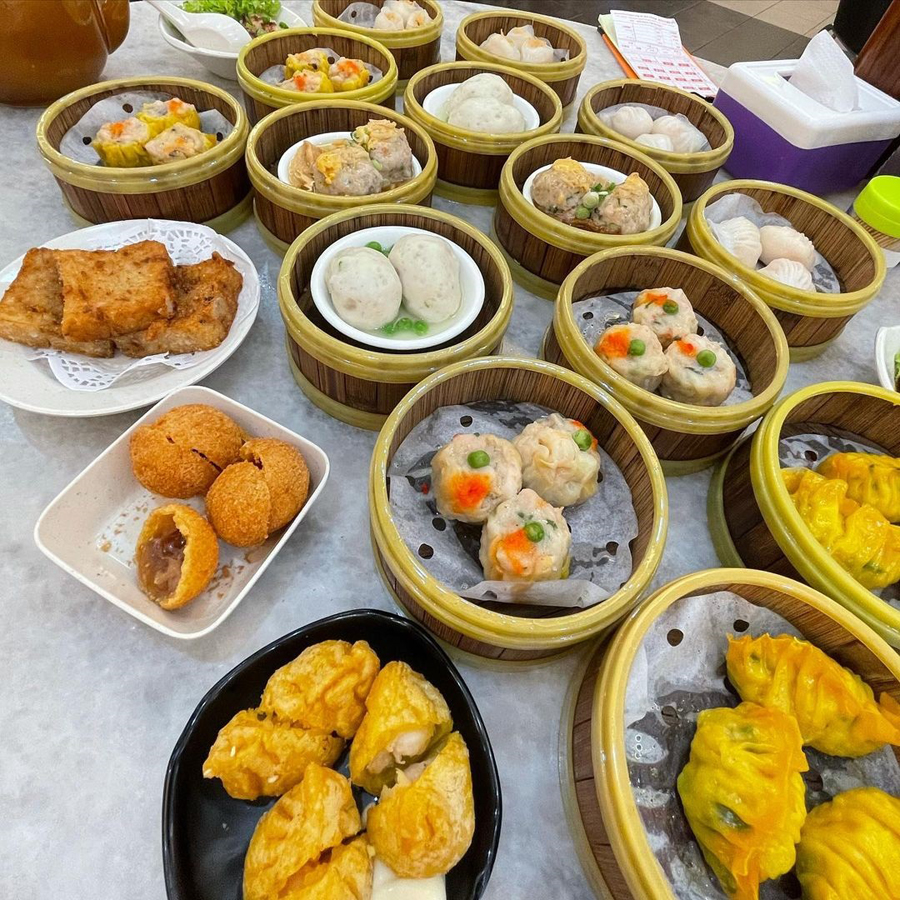 Image Credit: @thehungrymeow
If you don't mind the above-average price, Bumbu Bali has plenty to offer when comes to their assorted Balinese cuisine. For starters, they have a few choices here, namely Tipat Cantuk -- a warm vegetable salad-and-grilled chicken appetiser served with tamarind peanut dressing. If you are looking for a share-worthy snack, you might want to order the Bali Trio (sayap panggang, sate lilit and cumi-cumi goreng served with two different sambals and tartar sauce). Bumbu Bali also includes fusion dishes, where their Aglio Olio is given a spicy Balinese twist served with sambal matah (Balinese raw sambal), fried shallots, diced tomatoes and lime wedge. The pasta comes with a choice of Grilled Prawns, Squid & Fish, Sauteed Lamb or Grilled Chicken. Finally, cool down with one of their refreshing signature mocktails such as Lemongrass Mojito, Iced Passion Fruit Mint's Tea or Calamansi Margarita.
Address: 18 & 18-1, Persiaran Puteri 1, Bandar Puteri, 47100 Puchong, Selangor.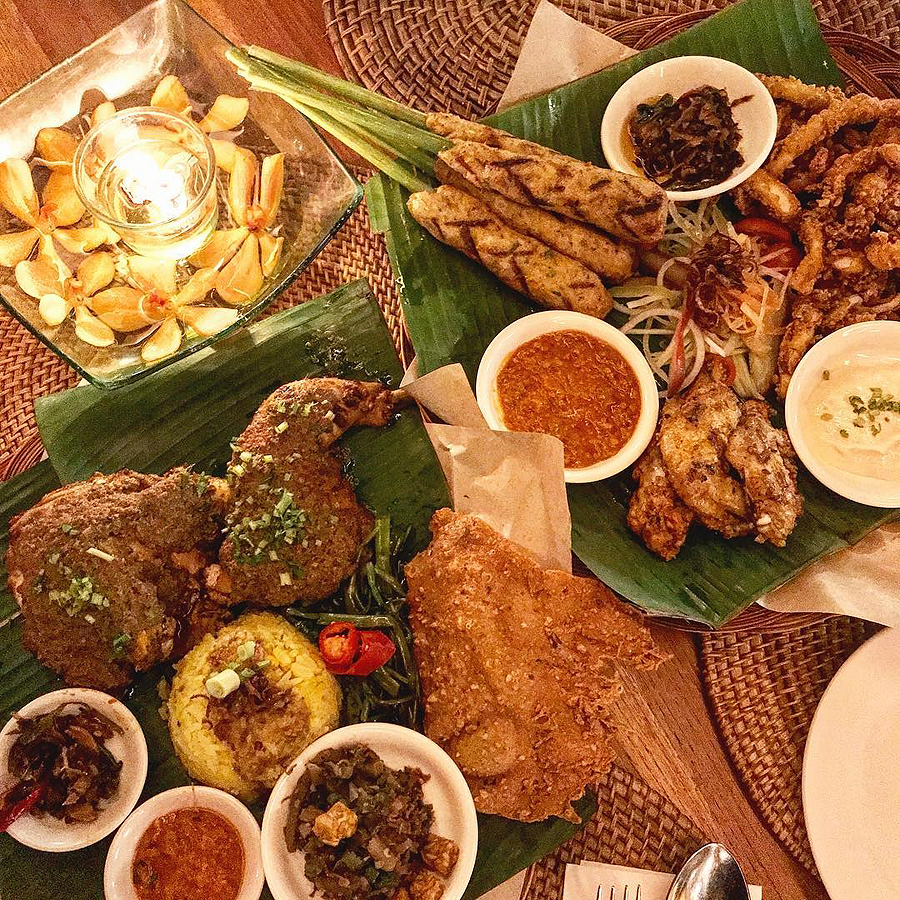 Image Credit: @chloecheah92
Looking for a cosy place to chill while enjoying some scrumptious dessert? Perhaps you want to add Souffle Dessert Cafe to your must-visit list in Puchong. As the name suggests, the cafe specialises in souffle pancake varieties. Fluffy, light and made fresh upon order, they have different options here to choose from -- Classic (served with salted butter & maple syrup), Caramel Banana, Matcha Red Bean and many more. Alternatively, you can top your souffle pancake with a scoop of ice cream of your choice, where they have available flavours like Valrhona Dark Chocolate, Classic Tiramisu and Hokkaido Black Sesame. Apart from souffle pancakes, they have other desserts such as Belgian Waffle and Shibuya Toast.
Address: No 1-7, 1st Floor, Kompleks Kenari, Jalan Kenari 19A, Bandar Puchong Jaya, 47100 Puchong, Selangor.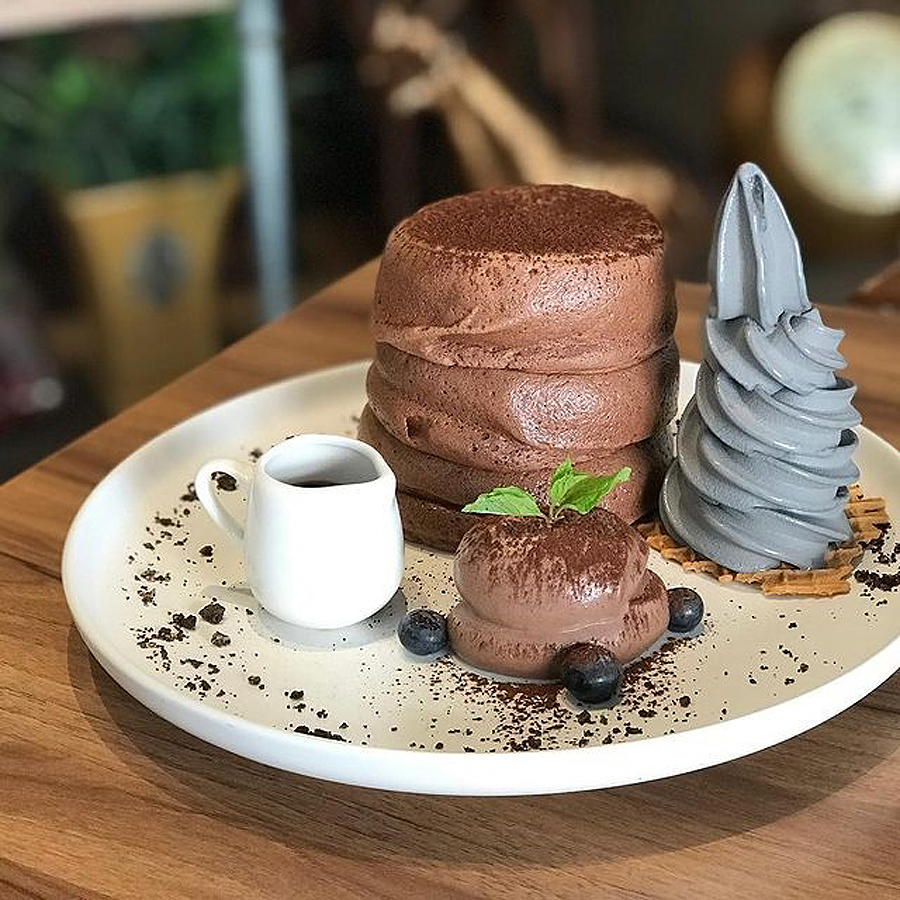 Image Credit: @shihyuin919
---
---