8 Surprising Holiday Destinations To Visit In Asia
By Casey Chong - July 02, 2020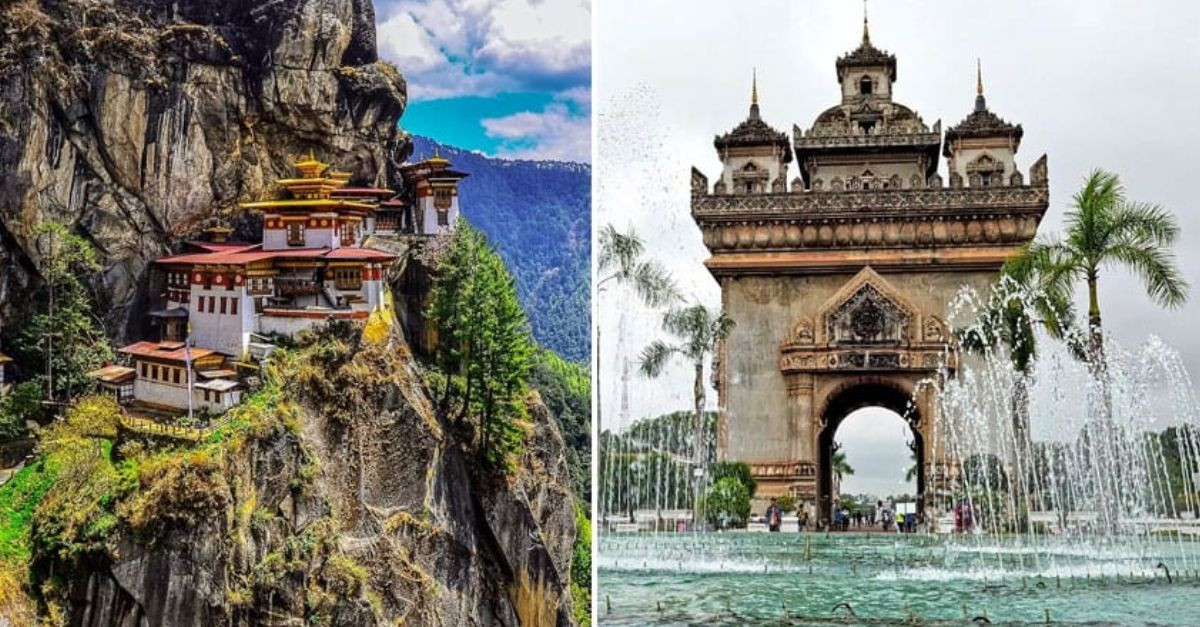 Popular Asia destinations like Bangkok, Bali and Penang are undoubtedly some of the most sought-after getaways for many local and foreign tourists. But once in a while, it would be nice to travel to lesser-known or even off-the-beaten-path destinations that some of us might overlook. From Bhutan to Vientiane, here are 8 Surprising Holiday Destinations To Visit in Asia for your next getaway!
---
1) Bhutan, Eastern Himalayas
Unlike the more popular Nepal, visiting Bhutan takes more than just mere tourist visas and entry requirements. You need to find a qualified agent or tour operator since Bhutan does not permit any foreign tourists except for Indian citizens to visit the country independently. Yes, it may sound troublesome but once you get the hang of it, Bhutan has plenty of beautiful attractions and things to do there. Visit the Tiger's Nest Monastery (Taktsang Lhakhang) that clings to the side of a cliff. Of course, in order to get there, you need to climb the steep hill around 3 to 5 hours, depending on your stamina. But it's well worth the arduous task since you will get to immerse in the majestic sight of the mountain scenery. If you love archery, you might want to check out the locals practising their skills at Changlimithang Stadium.
Image Credit: fodors.com
2) Hsipaw, Myanmar
If you love trekking, why not make Hsipaw your next must-visit destination? Explore the many hills found in Hsipaw and even consider staying with the Shan tribes for a night or two. You might want to watch the sunset over town atop the Five Buddha Hill or visit the morning market as early as 3 am to buy local produce and other merchandise.
Image Credit: asianwanderlust.com
3) Koh Yao Noi, Thailand
Forget about Phuket. Sure, it's a hugely popular island destination in Thailand among many visitors around the world. But if you are looking for an alternative or simply got bored of visiting Phuket every year, why not head over to Koh Yao Noi instead? It only takes around 45-60 minutes away by a boat ride from Phuket, offering visitors a more laidback experience filled with secluded beaches and rice paddies. Other than chilling out on the beach, you can engage in exciting activities like swimming, kayaking and snorkelling.
Image Credit: neverendingfootsteps.com
4) Miri, Sarawak
This second-largest city of Sarawak (the first one would be Kuching) boasts a few attractions to look forward to. This includes visiting the replica of Malaysia's first oil well nicknamed The Grand Old Lady, where you can enjoy the panoramic views of Miri from the observatory platform. For adventurous travellers, take a dive at Miri-Sibuti Coral Reefs National Park or trekking along the lush Mulu National Park. When comes to food, head on to The Summit Cafe and try their signature Nuba Laya (mashed rice wrapped in itip leaf).
Image Credit: hellotalalay.blogspot.com
5) Mekong Delta, Vietnam
Ever wonder what is it like to be in the Vietnamese countryside? Well, you might want to head over to Mekong Delta. This particular region boasts plenty of rivers and rice paddies. You can check out the Cai Rang Floating Market as early as 5 am and rent a boat from Ninh Kieu pier. Alternatively, take a tour to Cai Be Fruit Orchard and discover lots of fresh fruits or scale the scenic Sam Mountain near Chau Doc city.
Image Credit: lookiwasthere.com
6) St. John's Island, Singapore
Mention the word "Singapore" and first things that come to most minds would be the city itself, Resorts World Sentosa or Universal Studios Singapore. But there are actually more you can explore, namely visiting St. John's Island. Once a place for the likes of sick immigrants, cholera patients and even political prisoners, St. John's Island has since evolved into a tourist-friendly destination. You can choose to explore its wonderful lagoons or take a dip at the island's shores. To reach the island, you need to take a ferry ride at Marina South Pier, which is conveniently located next to Marina South Pier MRT Station.
Image Credit: trover.com
7) The Hexi Corridor, China
For the uninitiated, the Hexi Corridor once served as one of the major trade routes of the Silk Road. Besides immersing in the spectacular sight of its vast landscapes and learning about their ancient civilisation, you can also look forward to other attractions as well. Among them include visiting the Big Buddha Temple, Mogao Grottoes and Yadan National Geological Park.
Image Credit: lonelyplanet.com
8) Vientiane, Laos
Believe it or not, Vientiane happens to the capital city of Laos. And yet, it feels less of a big-city hub but more of a -- well -- sleepy capital. But don't let that discourage you from visiting Vientiane since it has numerous tourist-friendly attractions. You can visit the Paris's Arc de Triomphe-like Patuxai Victory Monument or immerse yourself in the majestic sight of the sacred stupa of That Luang. If you are feeling hungry, grab a bite at Vientiane Night Market where they sell traditional local snacks like khao tom (coconut milk-based sticky rice with sweet fillings wrapped in banana leaf) and hang peung (grilled honeycomb with bee larvae).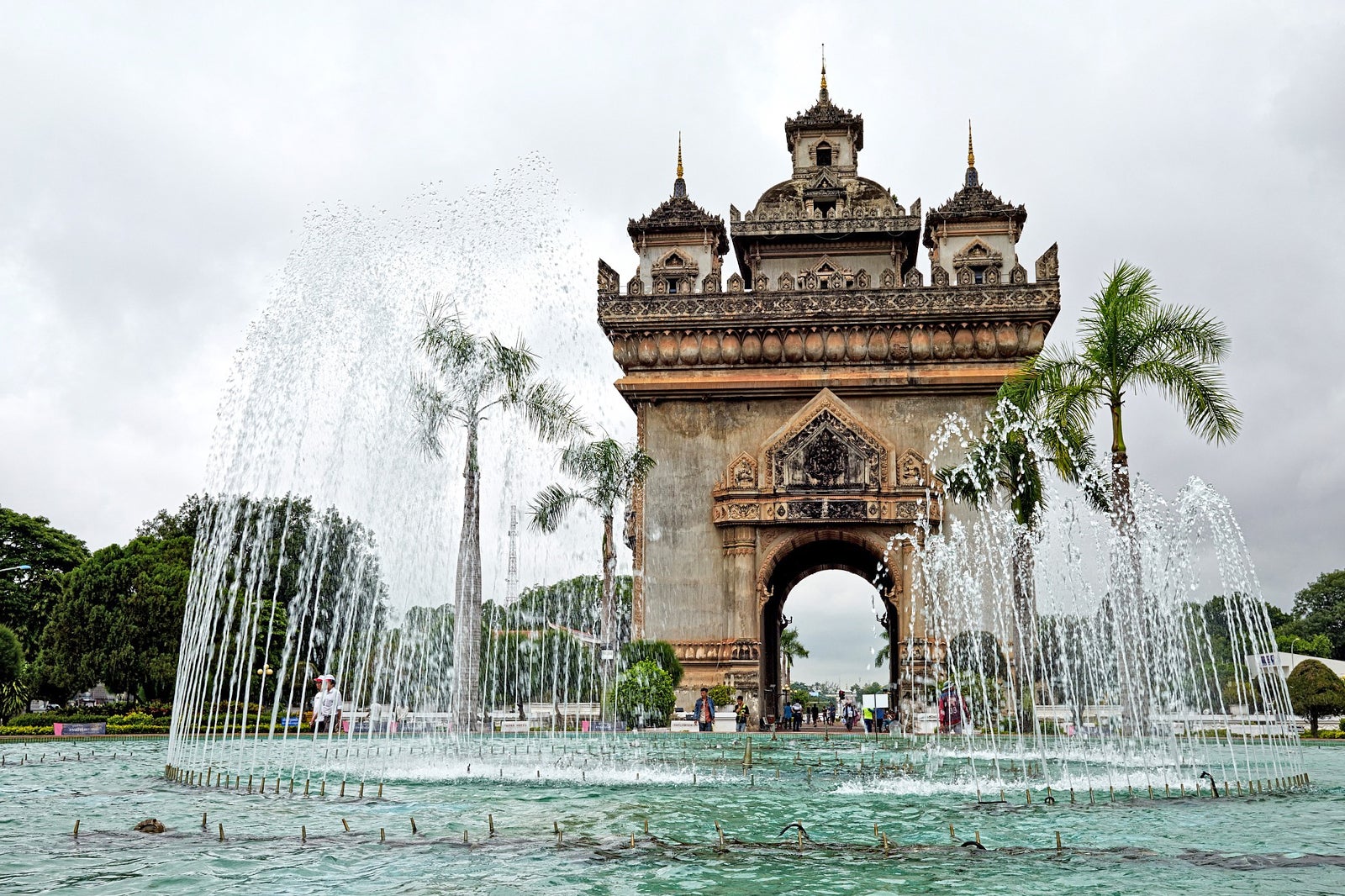 Image Credit: hotels.com