8 Places To Order Ice Cream In Klang Valley (2021 Edition)
By Casey Chong - July 14, 2021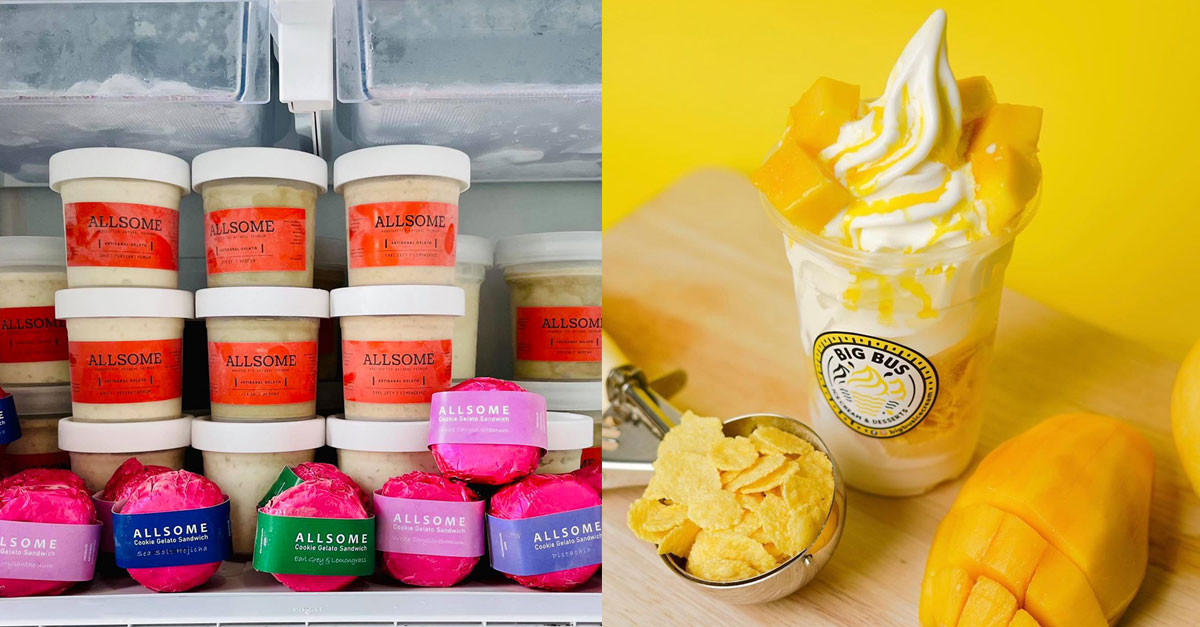 Craving for some heavenly ice cream? Well, we have them covered here to satisfy your cravings. From guilt-free artisanal gelatos to soft-serve ice creams, here are our 2021 edition of 8 Places To Order Ice Cream In Klang Valley... from the comfort of your own home!
Places To Order Ice Cream In Klang Valley (2021 Edition)
---
Allsome, indeed. And we are not just talking about how creamy and delicious their ice cream gelato is, but this is a healthier option too! The kind where you can enjoy them minus the guilt! Handcrafted in small batches on a daily basis to preserve its quality, Allsome's range of premium gelatos are all low in sugar, fats and calories and even come with botanical-inspired flavours, namely White Chrysanthemum. They also have other flavours like Pistachio, Sea Salt Hojicha and N'811 Dark Chocolate. You can purchase their gelato in tubs (300ml/500ml) or try their Gelato Sandwich, where a thick block of gelato is sandwiched between two gluten-free cookies.
Address: Jalan Hang Tuah 2, 57100 Kuala Lumpur.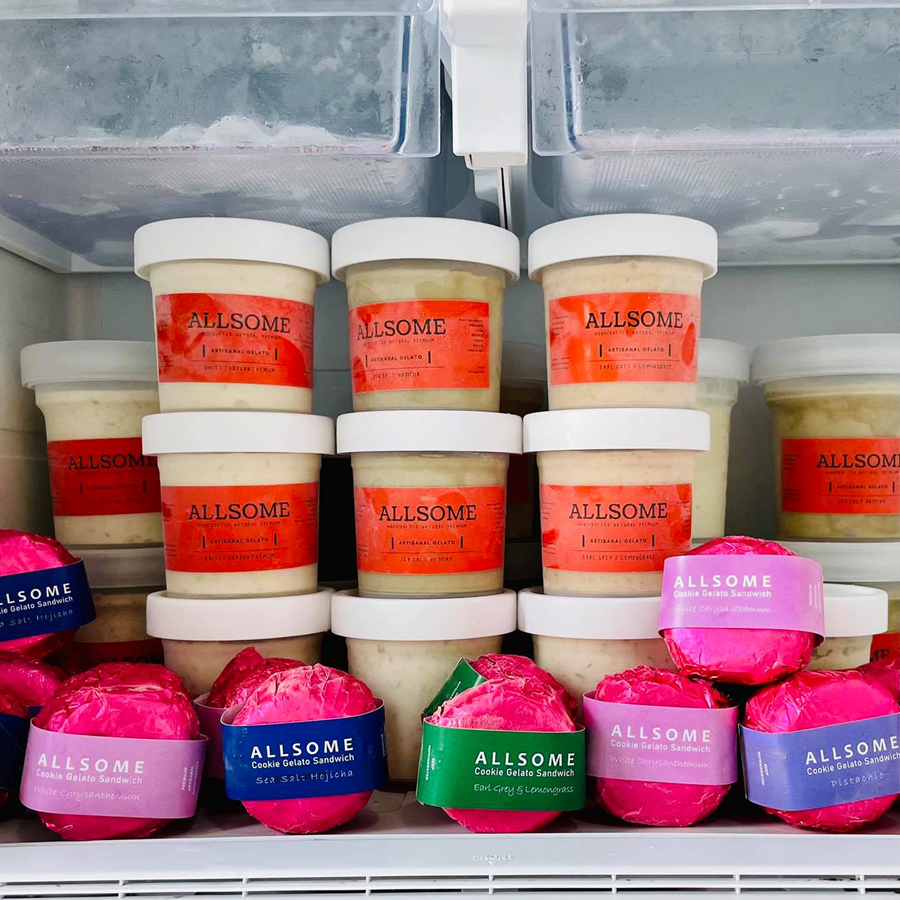 Image Credit: @Allsome.Gelato
This home-based Waka Waka Gelato churns their own gelatos using only quality and premium ingredients. If that's not enough, all of their gelatos are made fresh with no added nasties, namely artificial flavouring or colouring. Just pure goodness of great-tasting gelatos. They have varieties of flavours like Cookies & Caramel, Dark Chocolate and Hojicha. Fancy local flavours? They got them all covered too with the likes of Salted Egg Yolk, Salted Gula Melaka and Cendol. Also, do follow their Facebook page to get an update on what's available since they have new and existing flavours on a rotating basis. For orders, simply send a DM with your name, contact, number of tubs, and address.
Address: 24, Jalan 21/11B, Seapark, 46300 Petaling Jaya, Selangor.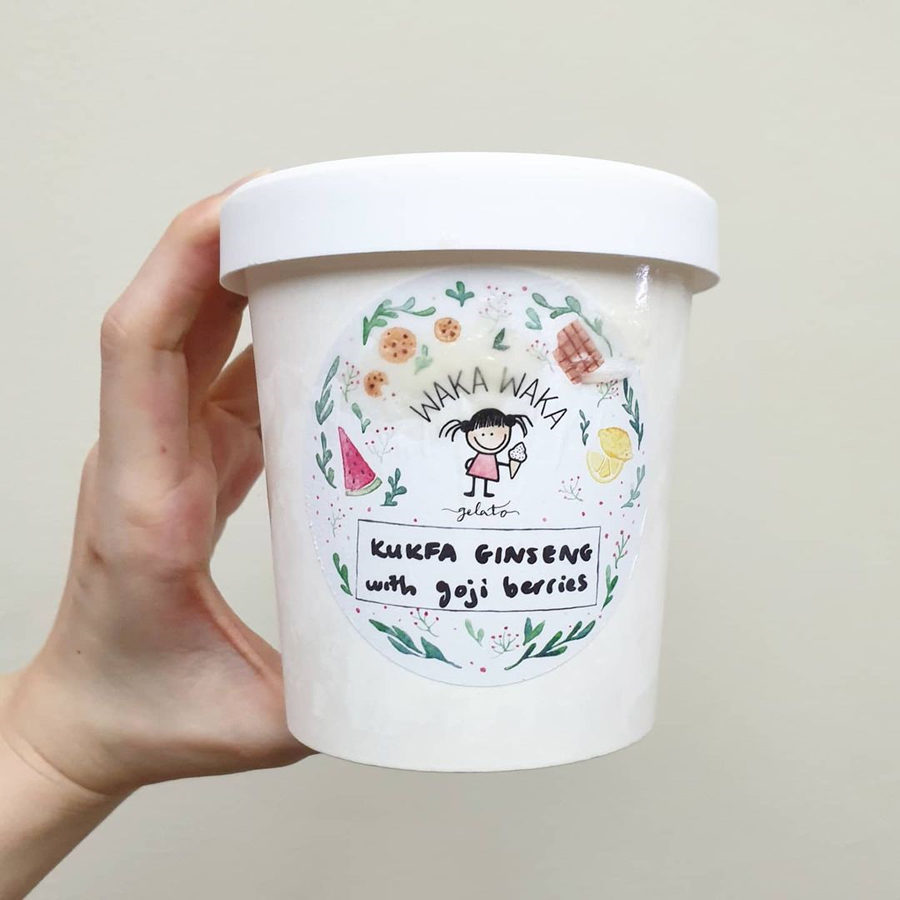 Image Credit: @momentrecorder
Based in KL and Penang, WolfPints specialises in low-calorie ice creams and all of their flavours are freshly homemade with no artificial colourings or flavourings. Available in tubs, they have various flavours like Triple Chocolate, Sea Salt Caramel Swirl and Strawberry Marshmallow. Those who like coffee ice cream might want to try their Köfi x Tofí -- a combination of milk coffee ice cream with bits of nuts & chocolate-covered caramelised candy. For orders, simply DM them on their Instagram page.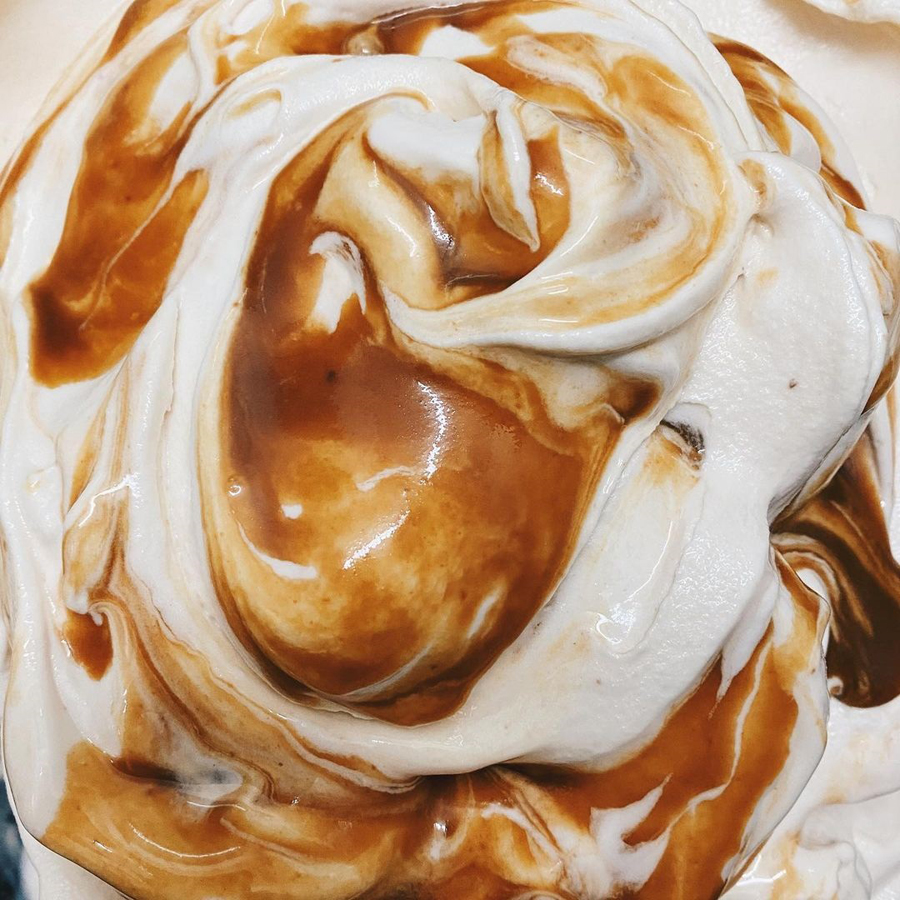 Image Credit: @wolf.pints
Here's another howl-worthy ice cream brand worth checking out. Wolf Gelato uses 100% pure fresh milk for its gelato base, giving it not only creamy consistency and smooth texture but also packed with calcium and protein. They have 13 flavours to choose from such as Pistachio, Vanilla Chocolate Chip, Cotton Candy, Matcha and Mango + Vitamin C. Place your order right here. What's more, if your order is above RM99, you can enjoy free delivery by typing in the promo code FREEDY upon checkout.
Address: Various locations in KL & Selangor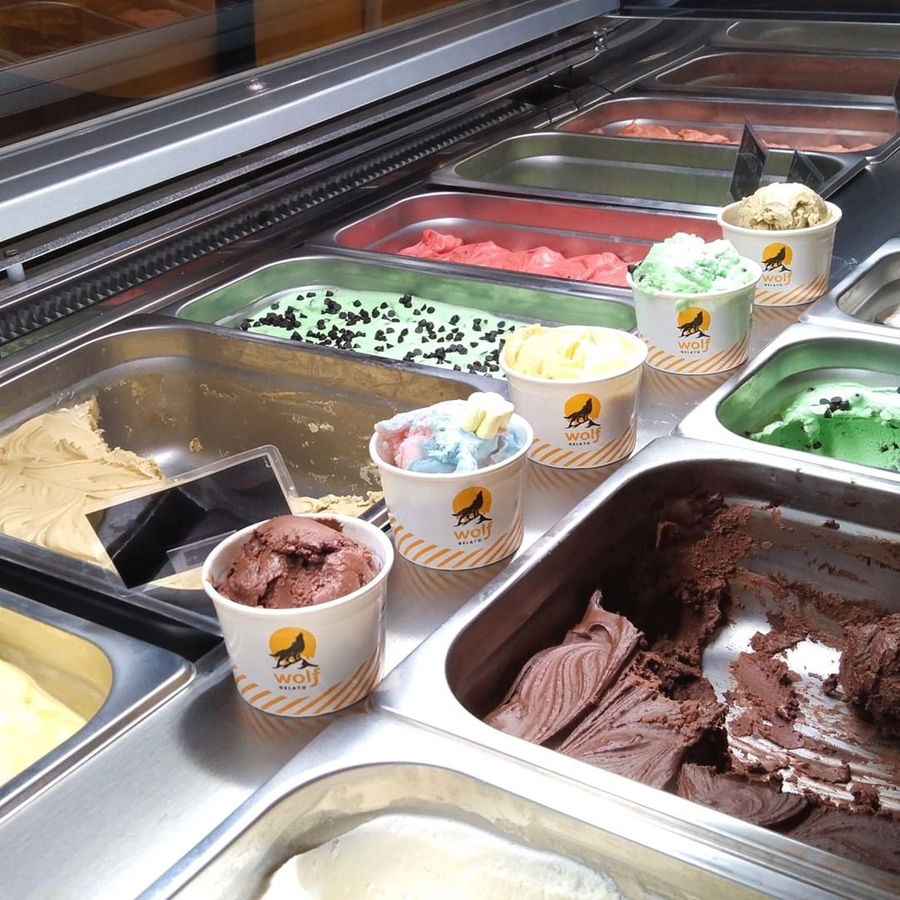 Image Credit: @wolfgelato
The homegrown Big Bus Ice Cream & Desserts specialises in soft-serve ice cream, where their bestseller includes the Big Bus Mango Fruits. It comes with the creamy goodness of vanilla soft serve, freshly cut mango cubes, and a drizzle of mango sauce. They also add some bites to the ice cream with crispy cornflakes on the bottom. And if you happen to be a big fan of Oreo, you might want to try their Big Bus Oreo -- a combination of vanilla soft serve with cornflakes as well as Oreo cookie and crumbles.
For order and address: Click here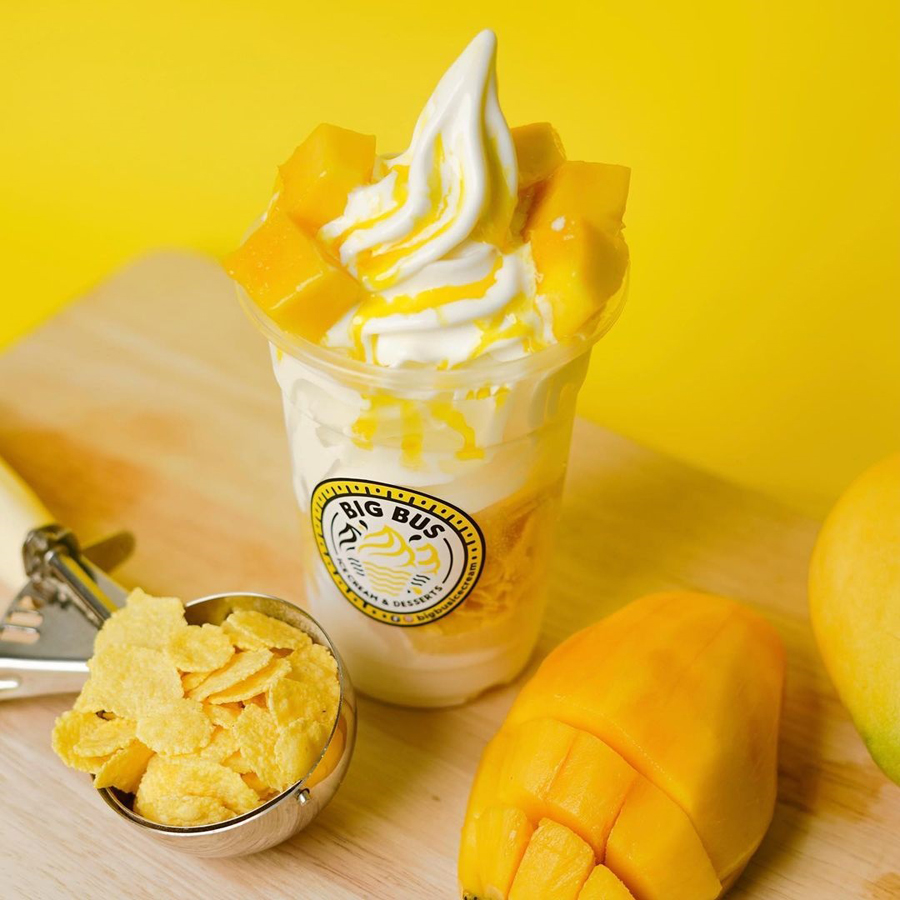 Image Credit: @bigbusicecream
Chill U Up Dessert House serves homemade artisanal gelatos that are made with premium ingredients. And best of all, they contain none of those artificial flavouring, colouring and preservatives. Depending on availability, they cover a wide range of flavours such as Triple Cheese, Coconut Pineapple Sorbet, Sea Salt Gula Melaka, Matcha, Black Sesame, and Vanilla Bean. Other than gelatos, they also sell various types of gelato cakes. For orders, simply WhatsApp them either at 012-346 9812, 012-309 3653 or 010-968 1120.
Address: No. 13-G, Jalan SS15/4B, 47500 Subang Jaya, Selangor.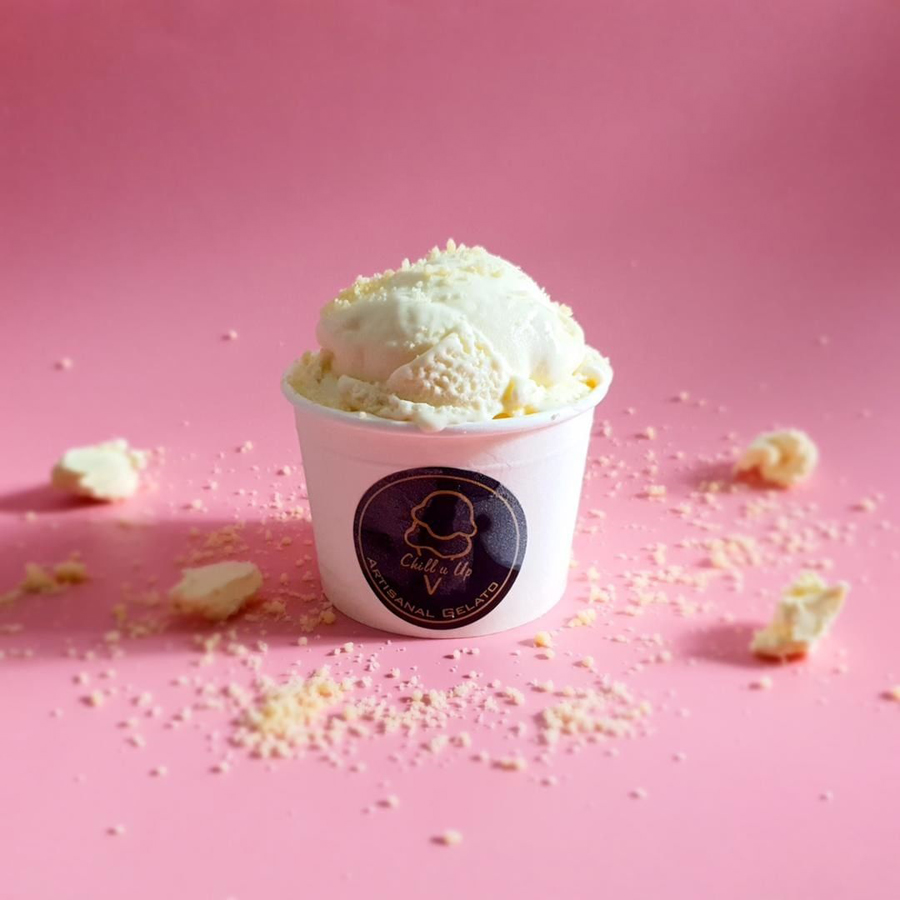 Image Credit: @chilluupdessert
Ever tried gula apong ice cream? The gula apong in question comes from the sap of the nipah palm a.k.a. apong tree, which is commonly grown in Sarawak. Gula apong is used to make traditional Sarawak cakes (e.g. Kuih Penyaram, Kuih Takir) and beverages (Teh C Peng Special). Then, there's the ice cream version, where you can find them at M Ice Cream. Their bestselling Gula Apong flavour comes with different toppings of your choice, namely chocolate rice and cornflakes. Other than Gula Apong flavour, you can also try their Madu Manuka (manuka honey) and Kurma (dates) ice cream.
Address:
(Spectrum Shopping Mall) AW-11, Ampang Walk, Jalan Wawasan 4/5, Bandar Baru Ampang, 68000 Ampang Jaya, Selangor.
(Taman Melawati) No. 278, Jalan Bandar 11, Taman Melawati, 53100 Kuala Lumpur, Selangor.
(Sungai Besi) 22, Jln Tasik Utama 10, Sungai Besi, 57000 Kuala Lumpur, Federal Territory of Kuala Lumpur.
(Southville Bangi) Savanna Lifestyle Retail, C-G-40, Jalan BBLS 2, Bandar Baru Lembah Selatan, 43800 Dengkil, Selangor.
(Bandar Tropicana Aman) 22A - G, Jalan Aman Sinaria 3, Bandar Tropicana Aman, 42500 Telok Panglima Garang, Selangor.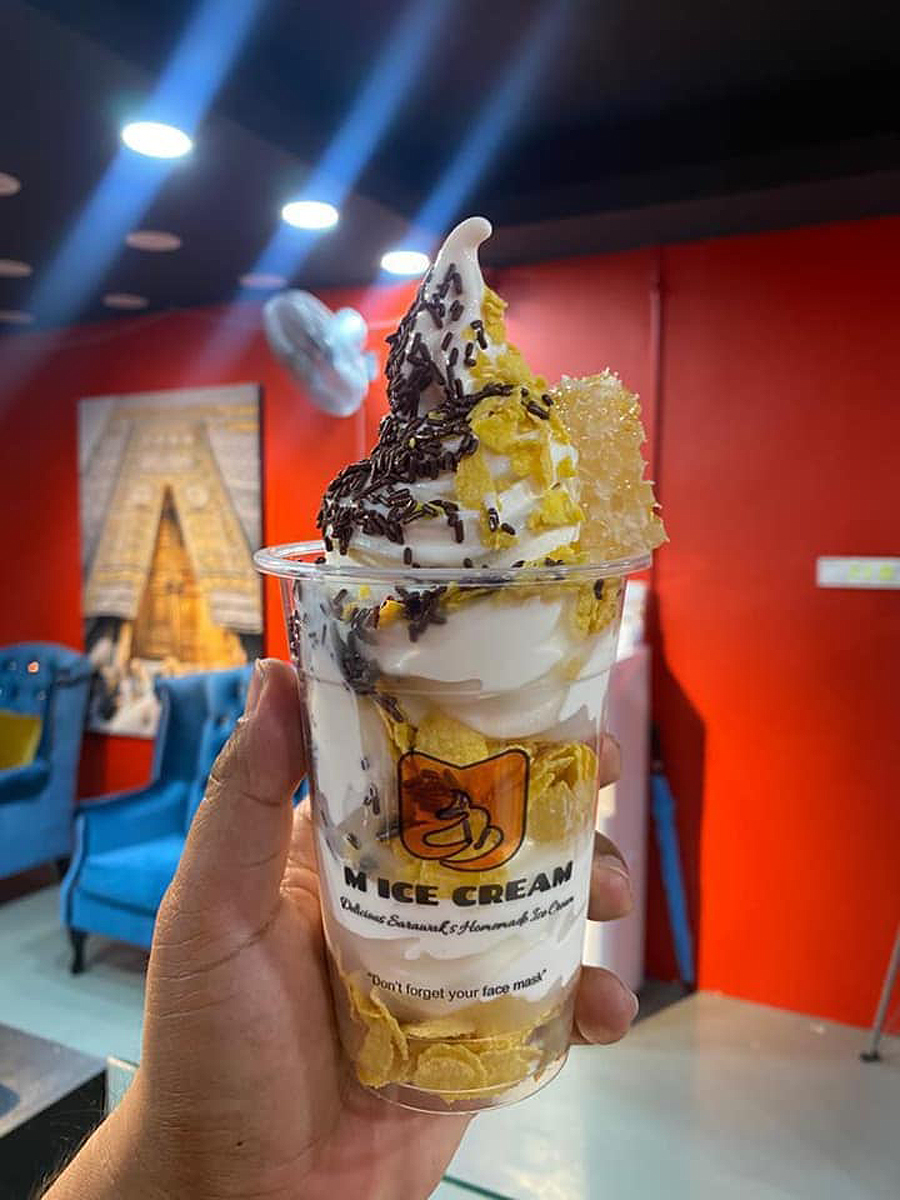 Image Credit: @m.icecream.ent
Looking for keto-friendly ice creams? Here's one for you from 88keto, where they sell ice creams that are not only sugar-free but also gluten- and dairy-free. Among the flavours available include Sirap Bandung, Strawberry, Chocolate Mint and Peanut Butter Coconut. For orders, click here.
Address: 9, Jalan Menerung 2, Bangsar, 59000 Kuala Lumpur.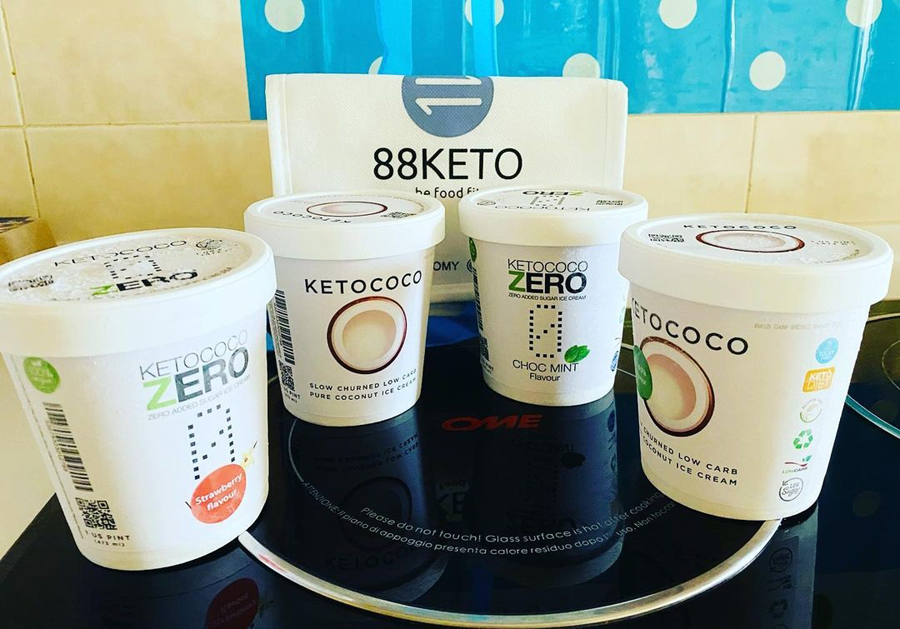 Image Credit: @py0301
See also: Best Malaysian Ice Cream Brands
---
---