7 Places To Get Yummy Avocado Treats In KL & Selangor
By Yiing Zhi - October 23, 2020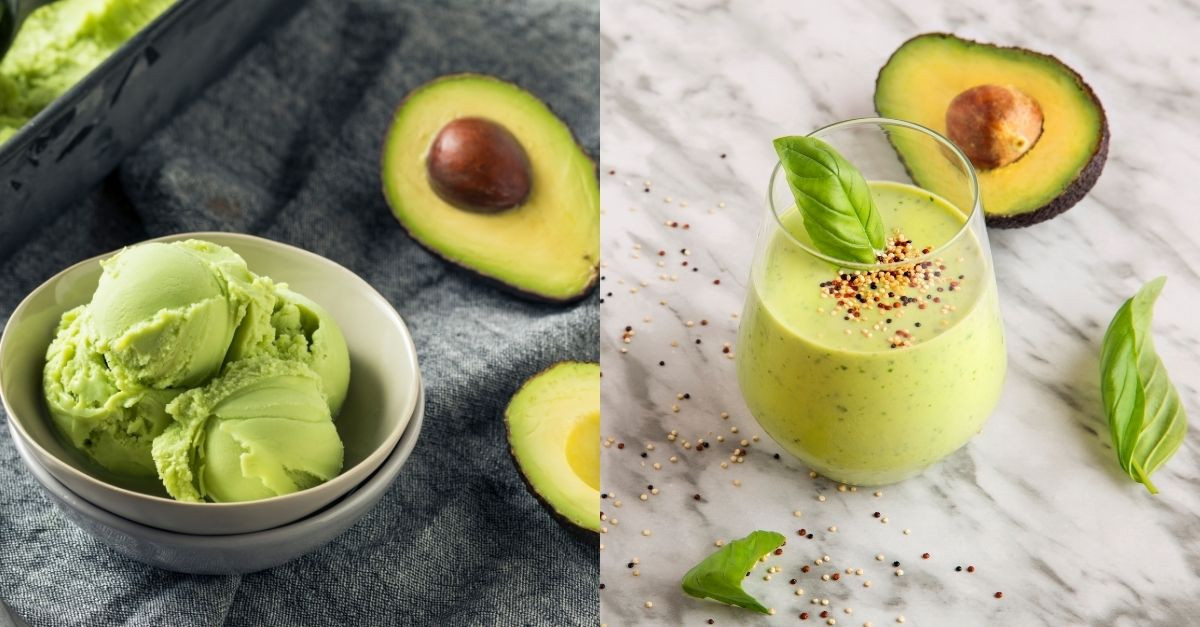 We don't know if you've noticed, but recently, the avocado fruit has really skyrocketed in terms of popularity. What was once a relatively unknown, uncommon fruit is now many people's favourites. Its green, creamy flesh is versatile enough to make into different food items, and we are here for it! If you're on an avo hunt or just lazy to prepare your own avocado dishes, there are plenty of options available, ranging from the very obvious "avo-"tablishments like Avobar, Avocadian, Avocatier and City Milk just to name a few. But what and where else can you get some avo goodness? Keep reading!
Avocado Treats in KL & Selangor For You!
---
Swich Cafe has two outlets in Publika Shopping Gallery and Atria Shopping Gallery respectively, but best of all, you can order their cakes online and get them delivered right to your doorsteps. A click to their website will reveal that they are cake maestros, and they have a wide variety of cakes available. But their avocado cake is a fan favourite and best-seller, so whenever it's available, grab it! Swich's avocado cakes are subject to availability, especially the quality of the avocados.
Image Credit: Swich Cafe Facebook
More cakes for you? Check out 10 Places For The Best Cake In KL & Selangor!
Mei by Fat Spoon is an establishment which serves Japanese-inspired comfort food, ranging from salads, snacks, rice bowls and sashimi. They have two outlets, one in Hartamas and the other at The Hub SS2. You can get heartwarming food such as Fried Lemongrass Chicken Poppers with Rice, Salmon & Ikura Tartare, and of course, an avocado dish in the form of Daikon, Chicken & Avocado salad. We say grab a fat spoon and dig in!
Image Credit: says.com
Jibby by the Park is located at The Waterfront @ ParkCity, and they have an outdoor seating area which overlooks the park itself. They mostly serve familiar Western food, such as Fish n' Chips and various pasta and burger dishes. Their avocado dish is in the form of dessert, specifically ice cream. Served atop a waffle adorned with berries and chocolate sauce, their avocado ice cream is sweet but not too sweet, and not surfeiting either. Eat it with the waffle and a berry, and it's like a match made in heaven!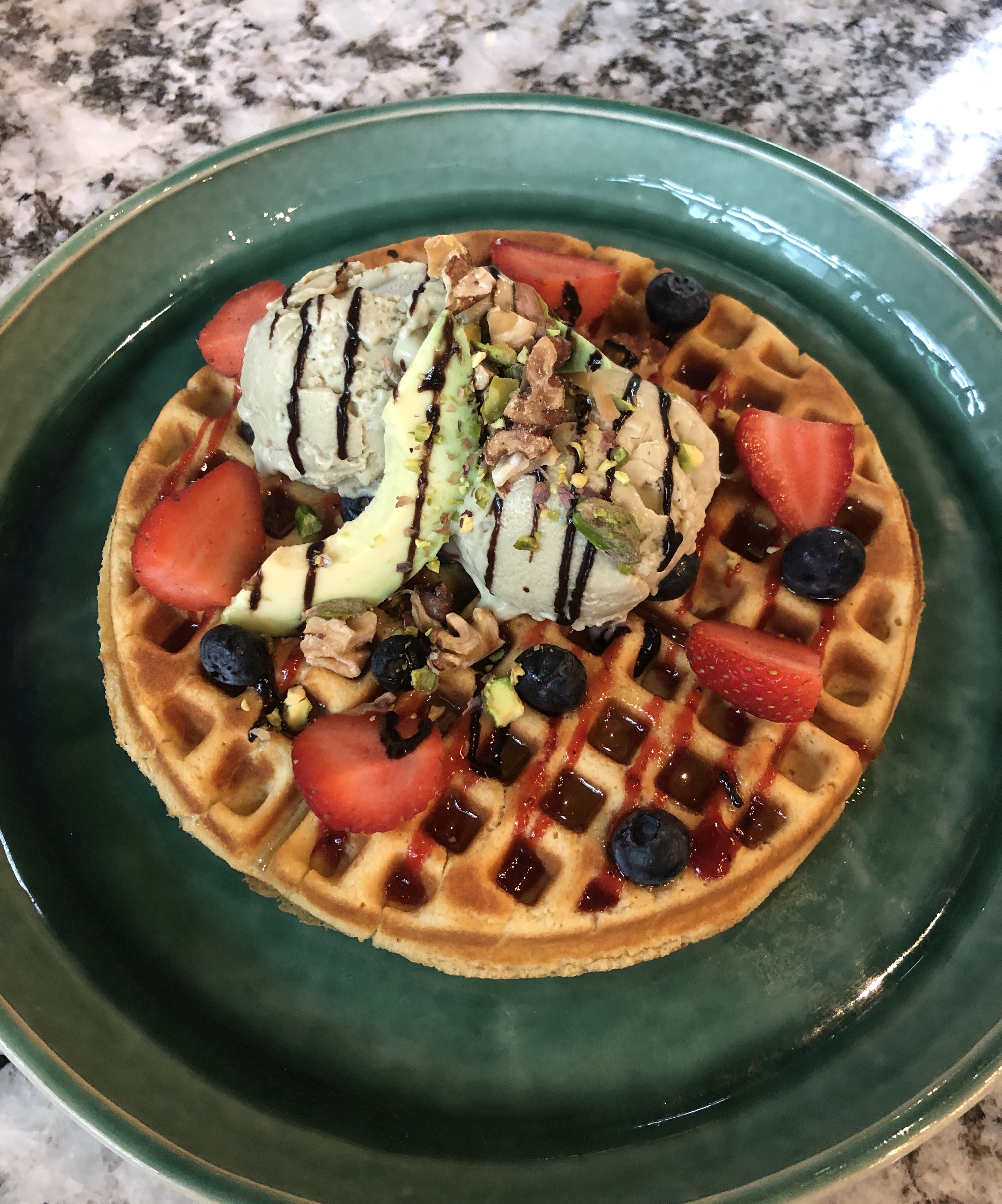 Muyoo is located at EkoCheras Mall, and they serve a variety of sweet treats, ranging from bagels, chiffon cakes and fruit tea. One of their best-sellers happens to be their Brown Sugar Avocado Milk, which blends avocado milk with brown sugar syrup. The brown sugar syrup complements the buttery avocado well, so what you get is a sweet treat unlike any other!
Image Credit: tallypress.com
Also see: Best Yogurt Drinks in KL & Selangor or Best Bubble Milk Tea Brands in Malaysia
Don't you think that the name of this cafe is whimsical and magical? At Stars Picker Audio Cafe, they combine good food and good audio, providing a range of delectable food items as well as audio goods such as headphones, vinyl records and indie music CDs. Look forward to familiar favourites like pasta, mushroom soup, rice dishes, and don't skimp on their dessert! Their osmanthus jelly looks too good to be eaten, and of course, try their avocado cheese cake!
Image Credit: Stars Picker Audio Cafe Facebook
Urban Daybreak is a rather well-known brunch cafe located along one of the bustling Telawi streets in Bangsar, so suffice it to say that they know how to make brunch look and taste good. One of their brunch items in question happens to be their Avocado Smash, which consists of sourdough toast, homemade guacamole, a poached egg, feta cheese, roasted cherry tomatoes and cider beetroot puree. If that doesn't awaken your tastebuds, we don't know what will!
Image Credit: thenatchannel.com
More food in Bangsar? This way!
And last to round up this list, we have Pickle & Fig TTDI, which has been a mainstay in TTDI for quite some time. A cafe that serves familiars like sandwiches, paninis, snacks, pasta and good coffee, Pickle & Fig TTDI provides not one, but two avocado dishes. You can check out their Chicken & Avocado sandwich, which comes with greens, roast pepers, almond flakes and Greek yogurt, or go for their Avocado Dates smoothie, which consists of avocado, milk, dates and yogurt.
Image Credit: pickeandfig.com
More food at TTDI here!
---
---