10 Cafes To Visit In Petaling Street
By Casey Chong - October 28, 2020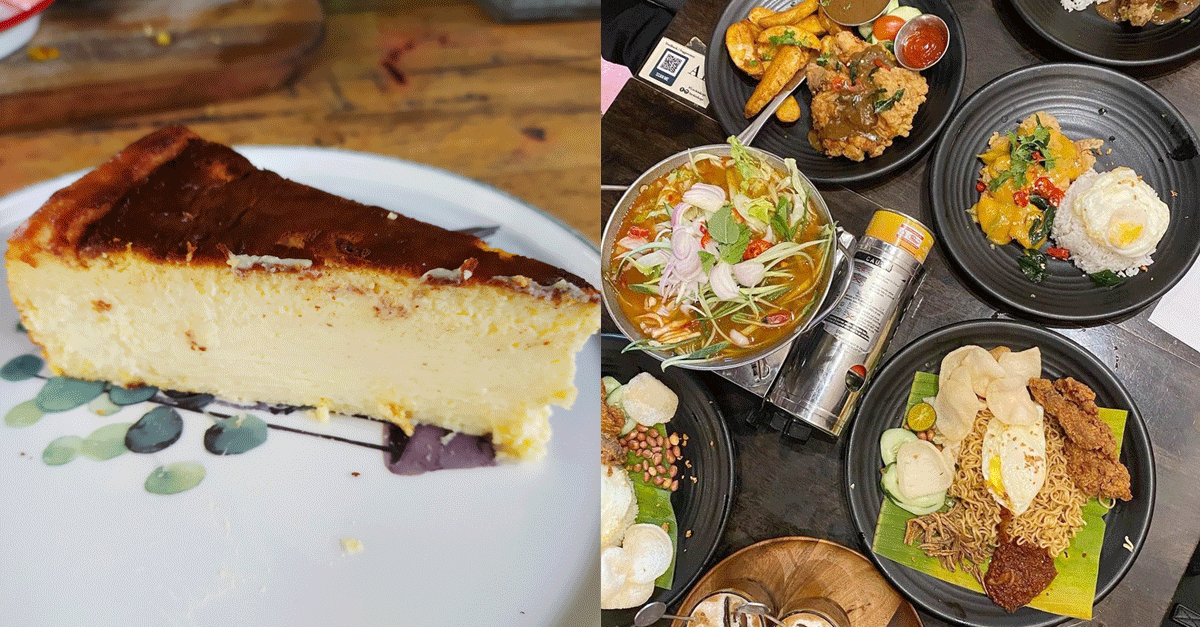 Over the last few years, Petaling Street has emerged as one of KL's go-to foodie hubs for the younger generation. This is particularly evident with the rising numbers of modern cafes offering local and international cuisines. With plenty of choices out there, we have narrowed down a selected list of 10 Cafes To Visit In Petaling Street!
List Of Cafes In Petaling Street
---
Previously known as Cafe 55, Mingle Cafe preserved its nostalgic look of the heritage building both exterior and interior. For the latter, the dining area is mostly dominated by recycled and repurposed items. Even the tables are actually made from old doors (!), adding a unique vintage touch to the cafe interior. When it comes to the menu, Mingle Cafe stretches its varieties from Asian to Western cuisines, with their hearty Nasi Ulam with Ayam Percik being one of them. Salted egg lovers might want to try their irresistibly savoury Signature Salted Egg Chicken Chop or Salted Egg Spaghetti with Chicken Chop. Don't forget their cakes too, which also happens to be Mingle Cafe's top specialities. Try their famous burnt cheesecake regardless of the classic, durian or cempedak fillings. But we have to say their Durian Burnt Cheesecake ranks the best of them all, with a heavenly combo of thick cream cheese and durian flesh that truly hits the spot upon every bite.
Image Credit: @caseychong
Strategically located a stone's throw away from the Pasar Seni MRT, Luckin Kopi offers a wide array of local and Western comfort foods. Some of the recommended items include their freshly hand-brewed coffee, Hainanese Chicken Chop, Funky Nasi Lemak and Luckin Toast. The latter comes with a set of Hainan bread, half-boiled eggs and four different sauces. For the Funky Nasi Lemak, they have the coconut rice dish served in a small pan on a portable gas stove worthy of an Instagram shot. You'll get a plethora of ingredients here, covering everything from the coconut rice to the choice of curry chicken or curry lamb, fried chicken, egg and homemade sambal. Their creamy Salted Egg Chicken Rice comes highly-recommended too and so is the appetising Mi Sedaap dish, where you can either pair them with Luckin Kopi's homemade salted egg sauce or Korean Spicy Chicken flavour.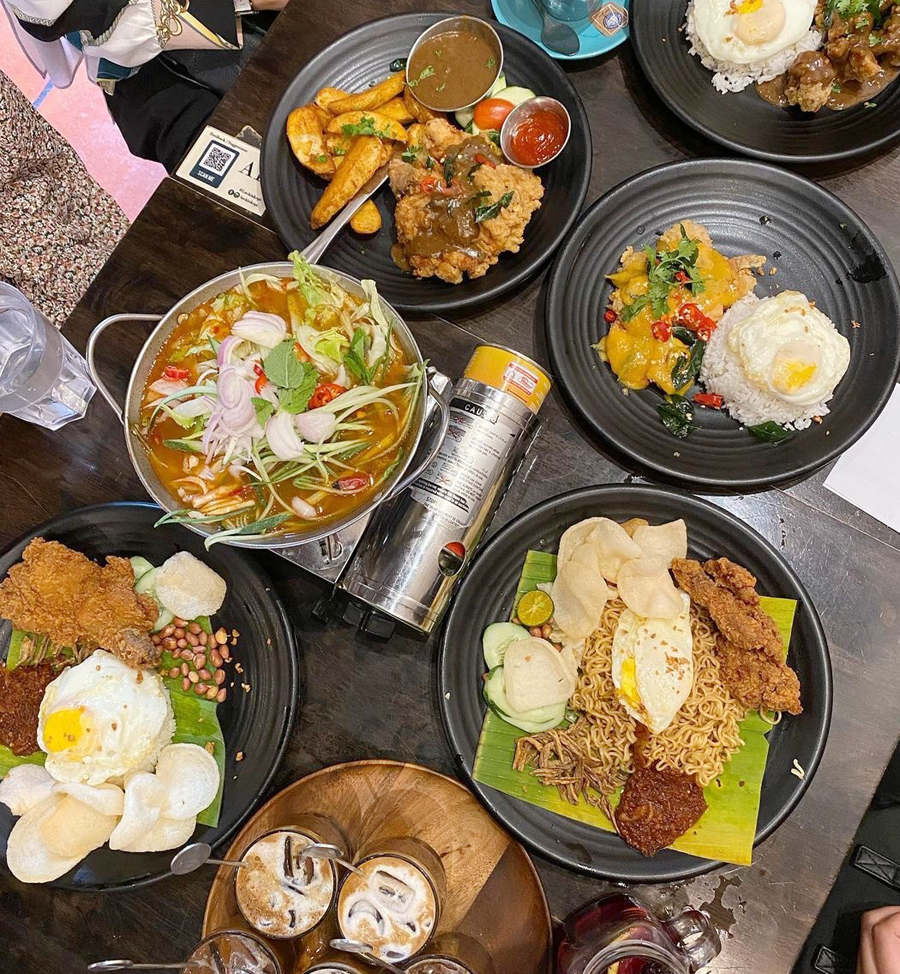 Image Credit: @bitey.mighty
This kopitiam-style cafe, which only takes less than a 5-minute walk from Pasar Seni MRT, offers local comfort foods mainly for breakfast and lunch crowds. Familiar breakfast staples, namely Butter & Kaya Toast and Cheese Ham Croissant as well as half-boiled eggs and Classic Nasi Lemak are among the options on the menu here. Come lunchtime, they have mains like Chicken Hor Fun Soup, Stewed Ginger Duck with Rice and Hainanese Chicken Chop to fill your tummy.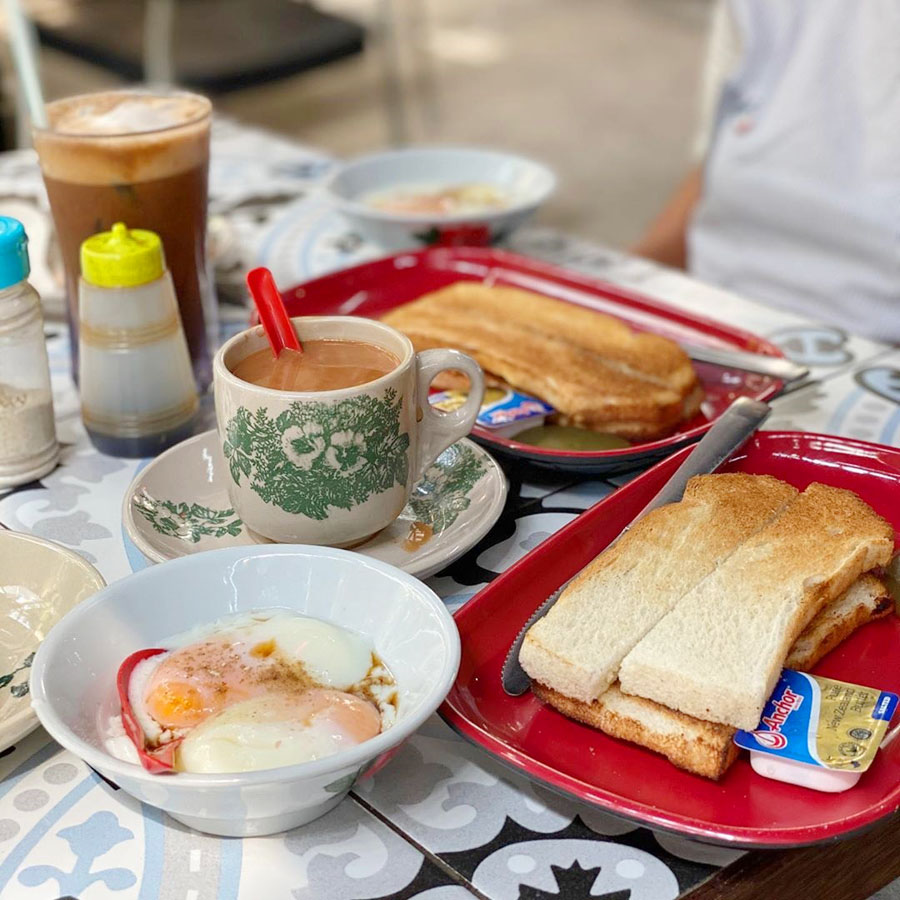 Image Credit: @ifoodbuzz
Once a brothel (and that was a long time ago), the building has since been given a new lease of life in the form of a cafe. Hailed as one of the modern eateries responsible for the cafe scene in Petaling Street years ago, Merchant's Lane retains its old-school charm with a homey interior that makes it an ideal hangout spot. Menu-wise, they cover both Asian and Western dishes with a fusion twist. Ever tried Nasi Lemak Pancake served with chicken rendang and other usual suspects like fried egg and sambal? Some of the pasta dishes are given a local makeover such as the Italian Chow Mein consisting of stir-fried spaghetti with chicken rendang. Burger lovers can look forward to The Taukay 2.0 -- a tummy-filling combo of triple Ramly beef burger sandwiched between the charcoal bun with a fried egg and caramelised onion. This ultimate comfort food also comes complete with a side serving of herbed fries. Remember to leave some room for dessert too, with their cheekily-named Better Than Sex coming highly recommended. Bold name aside, what you'll get here is pandan roti jala filled with melted cheese, kaya toast-flavoured ice cream and Gula Melaka sauce.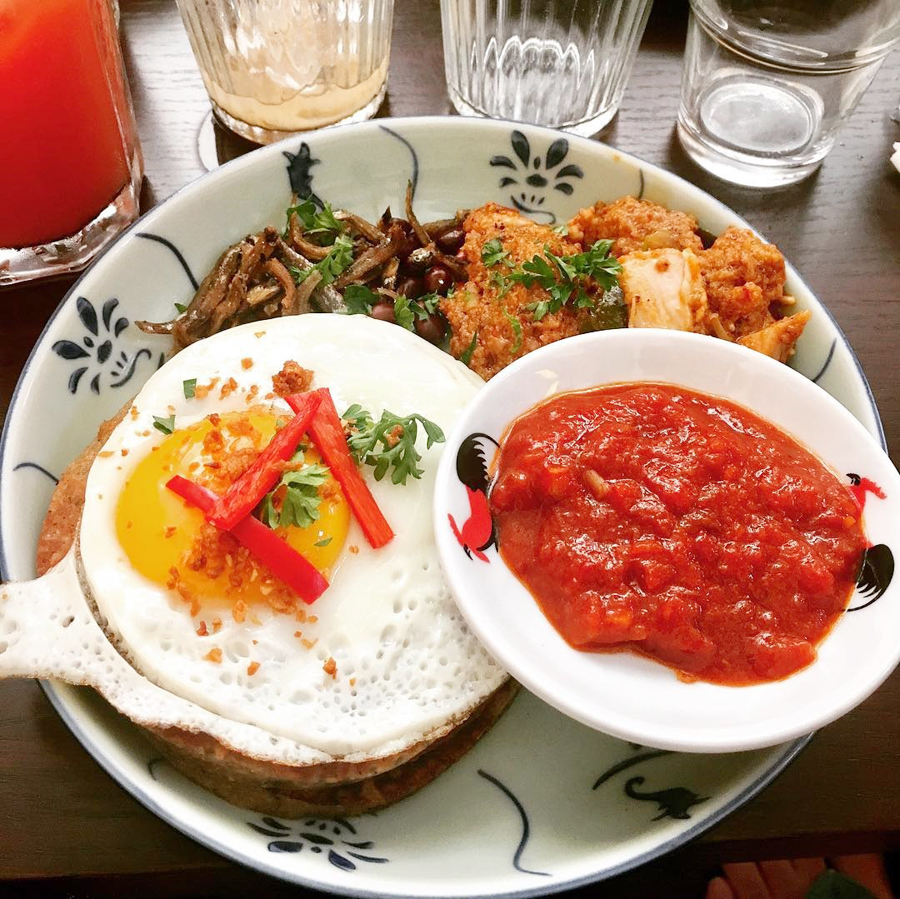 Image Credit: @nightingirl_foodadventures
Combining retail store and cafe within an old-world charm of a refurbished heritage shophouse, Beryl's houses all things chocolate under one roof. You can purchase their homegrown chocolate products here or chill at their cosy cafe. Their menu covers mostly chocolate-based beverages and desserts such as Signature Chocolate Drink (available both hot and cold), Ice Blended Chocolate and the sinfully delicious Chocolate Lover cake.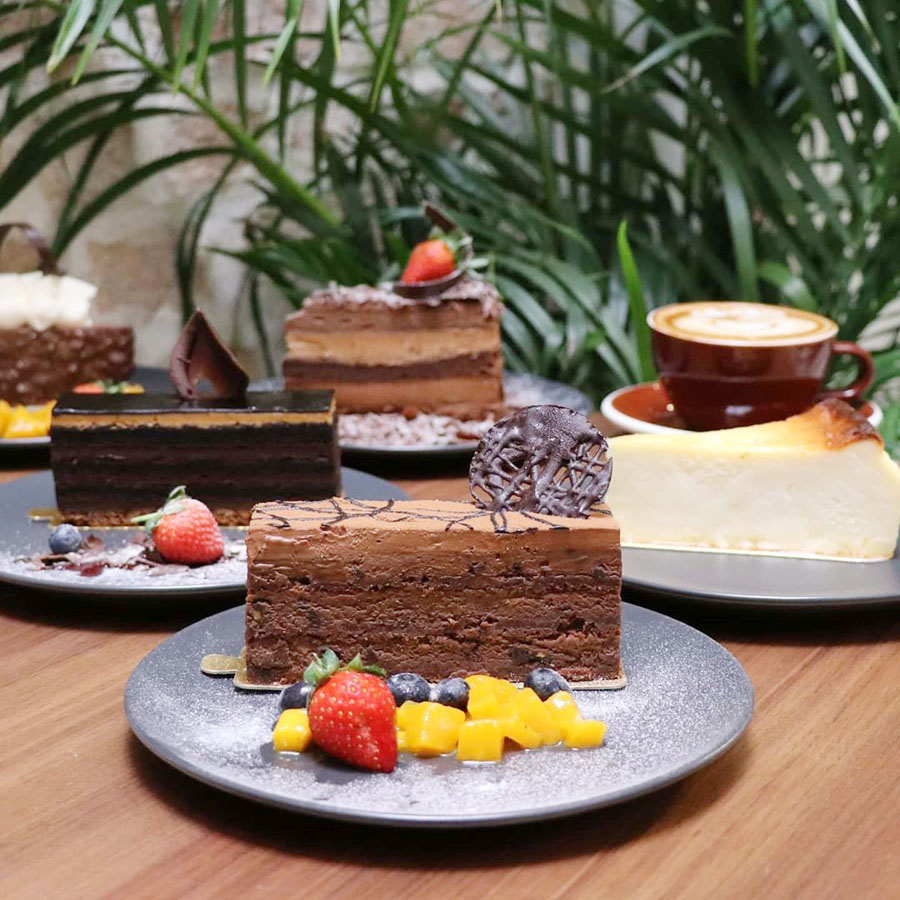 Image Credit: @beryls.lot18
Dining at Old China Cafe is like stepping into the past, with an interior reminiscent of the olden days. Completing the nostalgic look of this cafe includes the swinging saloon doors straight out of an Old West film, marble tops and wooden furniture. Their menu specialises mainly on Peranakan dishes, covering familiar goodies like Pie-Tee, Nyonya Laksa and Babi (Pork) Pong Teh.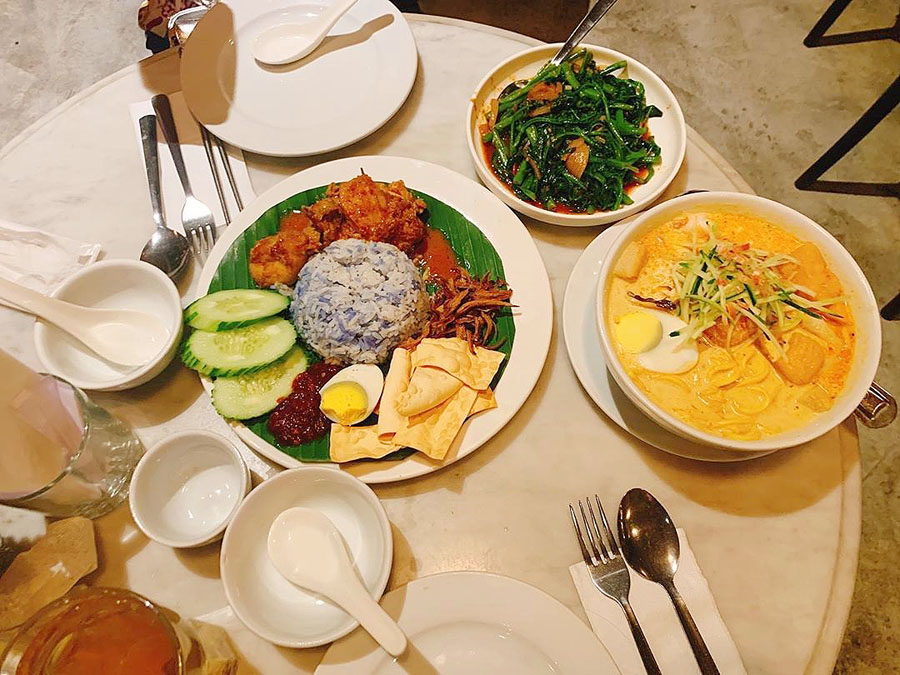 Image Credit: @nana.ro.gu
See also: Best Nyonya Restaurants in KL & Selangor
Situated just beside Mingle Cafe (see no. 1), Leaf & Co. offers the same old-school vibe of a heritage cafe with eclectic choices of dishes. To start your day, check out some of their wholesome breakfast options such as Mushroom Brushetta and Salted Egg Croissant. Moving on to the mains, they have comfort-food varieties like Swedish Meatballs, Buttermilk Fried Chicken, Signature Chicken Chop and Rendang Beef served with rempah rice. For refreshments, try their Toffee Nut Latte or Handcrafted Pineapple Passionfruit Mojito.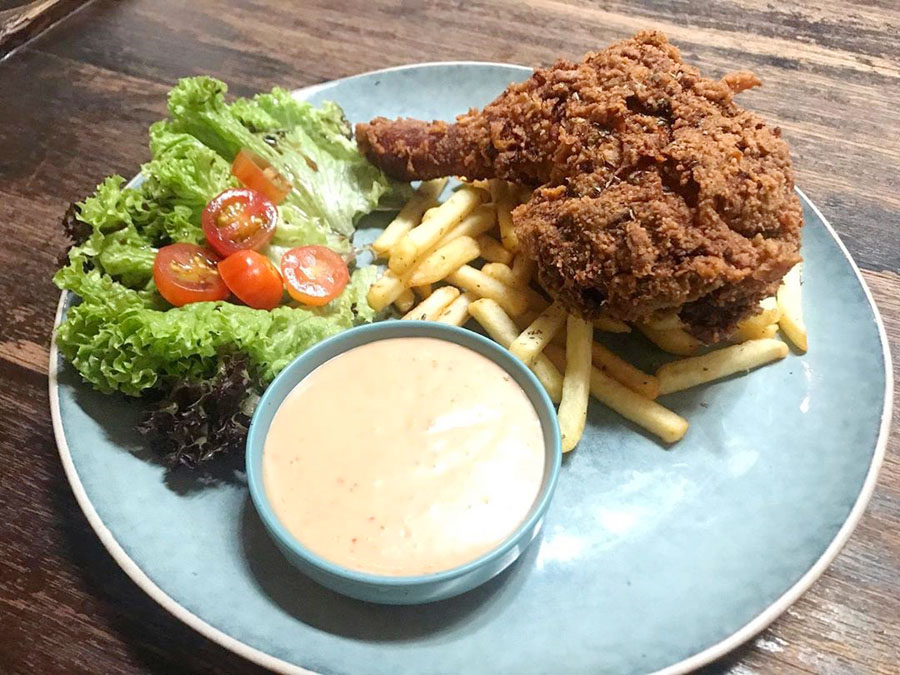 Image Credit: @mrkentliew
From all-day brunch to street snacks, the latter is what Bubble Bee Cafe truly specialises in. Their signature bubble wrap consists of either egg waffles with toppings or the classic varieties. Served fresh and warm upon order, they have scrumptious choices like Black & Yellow (banana and chocolate chips with pretzel, chocolate sauce & gelato), Sakura Green (Pocky matcha with red beans & green tea gelato) and Merry Berry (strawberries and blueberries with chocolate sauce & vanilla gelato).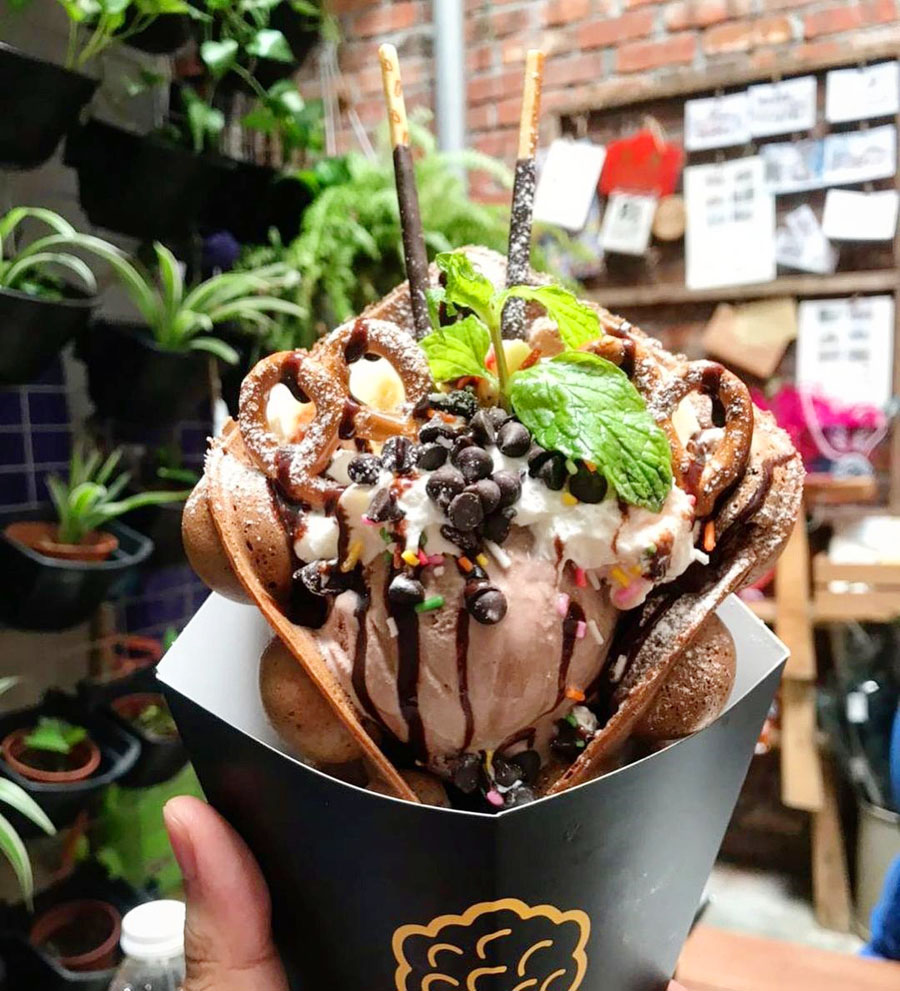 Image Credit: @diary.craves
This vintage-looking restaurant cum cafe boasts an Instagram-worthy interior, complete with racks filled with old television sets and radios. That aside, their food offerings include both local and Thai cuisines. Start with their Malaysian Burger (Double Everything) and as the name suggests, you'll get double-deckers of Ramly patties and cheddar cheese with cabbage, iceberg lettuce, onion, mayonnaise and chilli sauce -- all of which are sandwiched between the burger bun. Then, there's the Prawn Mee but coming with additional toppings of succulent siew yuk alongside the usual ingredients of prawns and bean sprout. When comes to Thai dishes, expect all-time favourites like Thai Pandan Chicken with Rice and Fried Egg, Tom Yum Goong and Thai Green Curry. Finally, wrap up your meal with a local or Thai dessert such as ABC with Ice Cream or Mango Sticky Rice.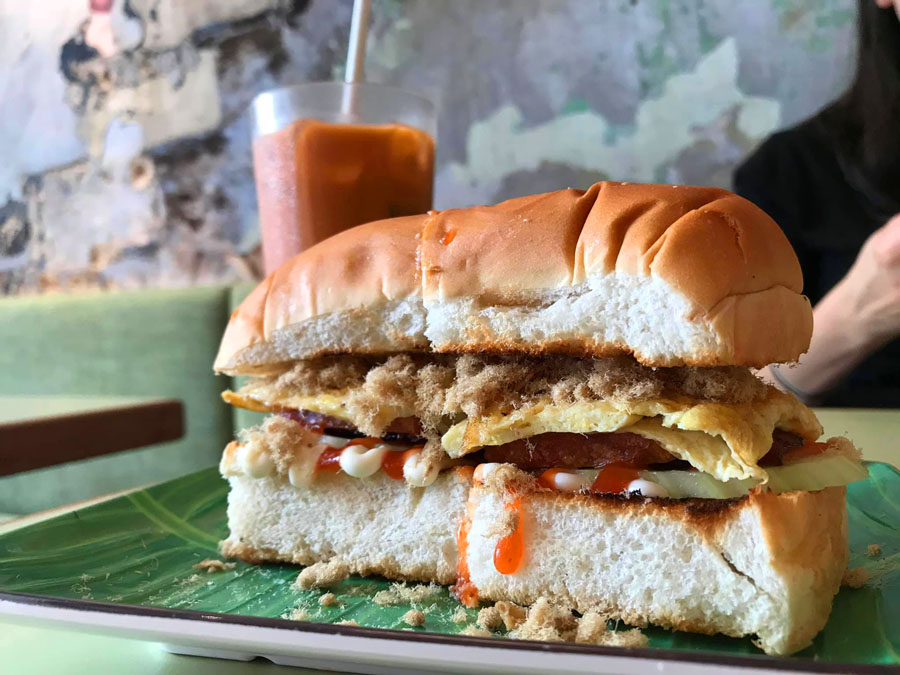 Image Credit: @100001509366872
This corner lot of a classy heritage shophouse houses an accessories shop and a cafe, with the former selling various vintage charm collections ranging from bracelets to earrings and keychains. But let's talk about the cafe, which features a retro-chic interior embellished with wooden furnishings and exposed brick walls. Going over their menu, you'll find comfort foods like gourmet burgers that come with a choice of homemade beef or chicken patty and brunches such as V88 Big Breakfast and Avocado Toast. Don't forget their dessert too, offering delicious selections from Classic Waffle to Signature Tiramisu and New Zealand-based Kapiti gelatos. Choices are aplenty here, with flavours from the classic Vanilla Bean and Triple Chocolate to the more unconventional Spicy Apple Crumble and Lemongrass & Ginger.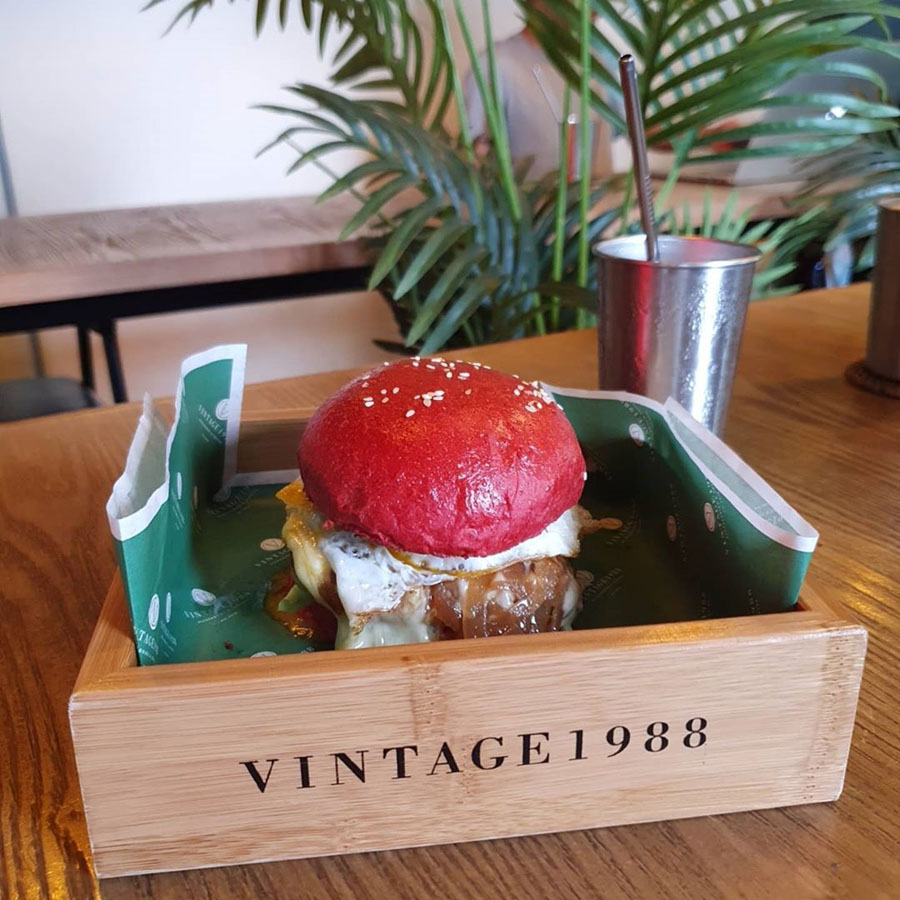 Image Credit: @enidyappp