10 Malaysian Food We All Enjoy As Malaysians
By Yiing Zhi - August 25, 2021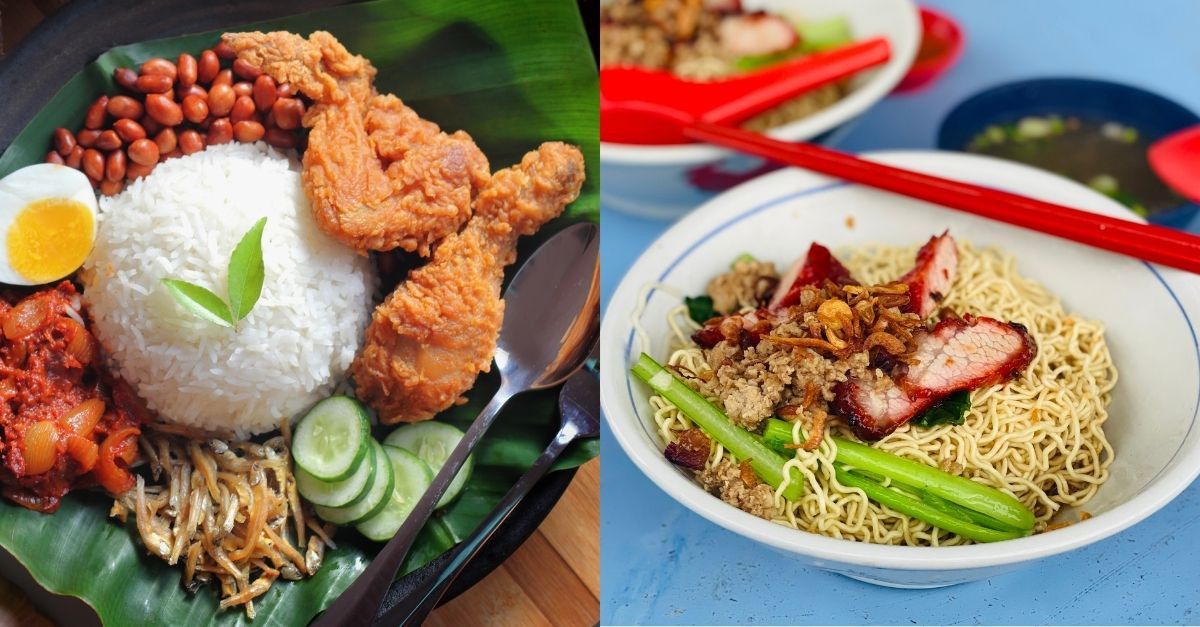 Our National Day, or Hari Merdeka, is coming up really soon! (If you've lost track of time, it's coming up next week.) In conjunction with Merdeka Day, what better way than to celebrate by going through a list of yummy Malaysian food? Easy to digest (ha ha), this article is just a simple list of Malaysian food, along with some suggestions and recommendations of where you can get them. Ready? Let's go!
---
1) Nasi Lemak
Otherwise known as our national dish, nasi lemak is a staple for most, usually eaten for breakfast. A "basic" nasi lemak consists of the nasi itself, some anchovies and peanuts, maybe some cucumbers, a healthy dose of sambal, and egg, either hard-boiled or fried. Then come the add-ons, which are plentiful, ranging from fried chicken to sotong. Take your pick!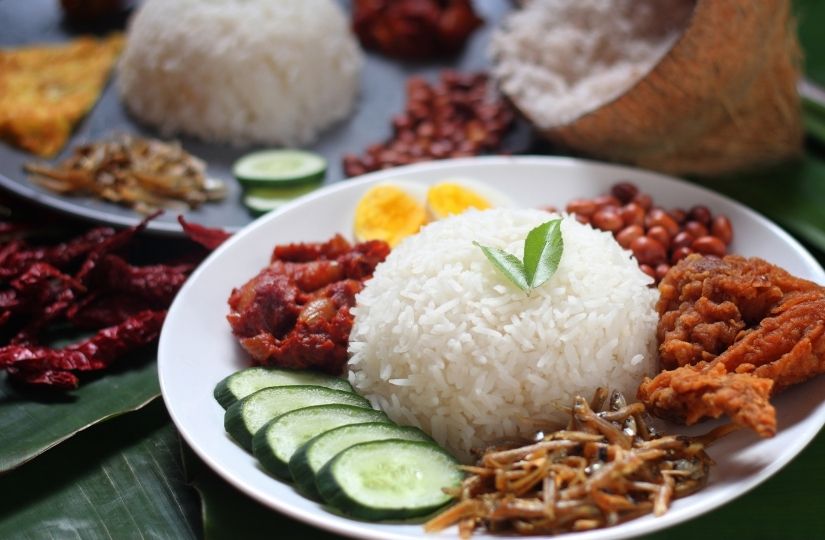 Check out: Best Nasi Lemak Restaurants in KL & Selangor
2) Cendol (and Rojak)
A popular traditional dessert, cendol is best enjoyed on a hot day, going hand in hand with rojak. Oftentimes, cendol and rojak are sold together, so yeah. Sure, you could get cendol at certain restaurants, but perhaps the best are those sold out of a food truck, by the side of the road.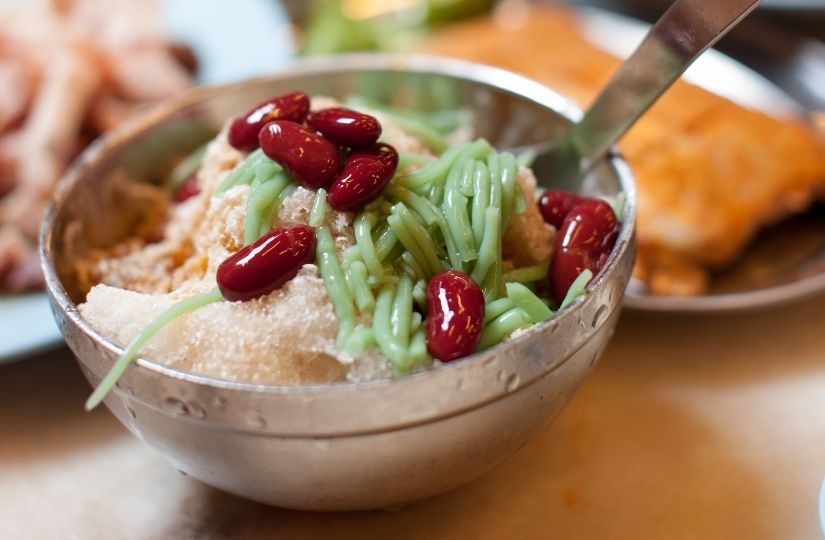 Anyway, here are some of the Best Cendol in Malacca!
3) Satay
Skewered meat grilled over charcoal, dipped in a rich, flavourful (usually peanut) sauce? What's not to love? Satay is usually chicken meat, but you can also get other meat varieties, depending on the premises. Satay is also served with rice blocks and onions at times. Most often, satay is enjoyed as an appetiser, or as supper. Kajang in particular is famous for their satay!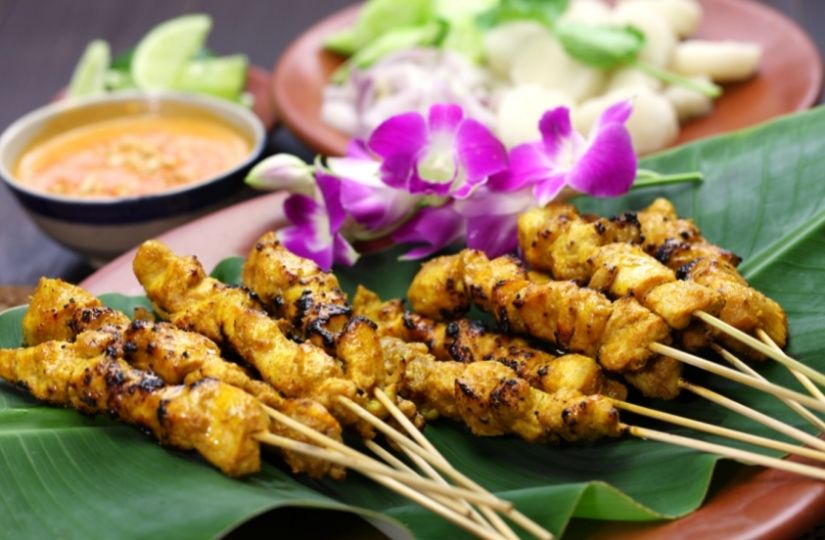 4) Nasi Kandar
Uh-huh, it's another rice dish, because we Malaysians do love our rice. Nasi kandar has its origins in Penang, starting off with Tamil Muslim traders that came from India. Back then, nasi kandar had to be carried around in two containers balanced by a kandar pole, hence its name. A rice dish mixed and matched with dishes of your choice, it's a popular lunch time favourite!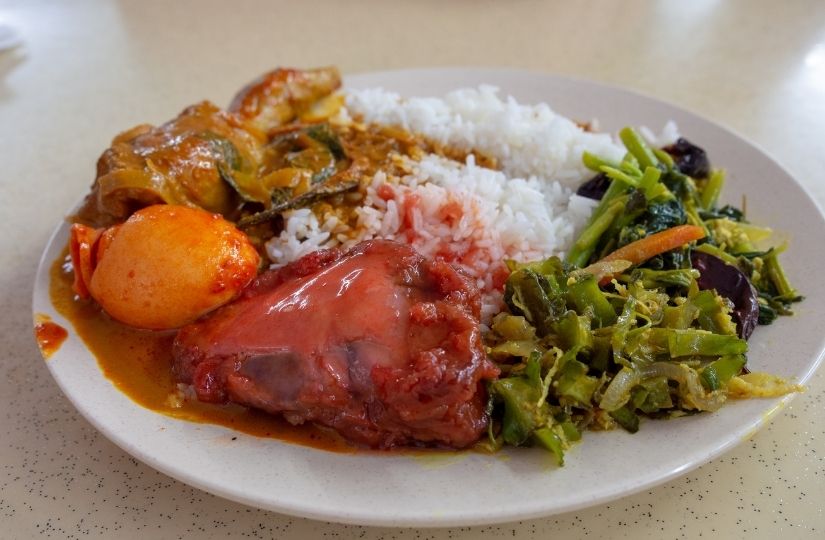 Enjoy the Best Nasi Kandar in Penang, or Shah Alam.
5) Kuih-muih
We all know kuih, snacks or dessert that encompass a wide range of food, but most typically made of glutinous rice, among other ingredients. Many types of traditional kuih are available, and everyone will definitely have their own favourite kuih. Mine's onde-onde!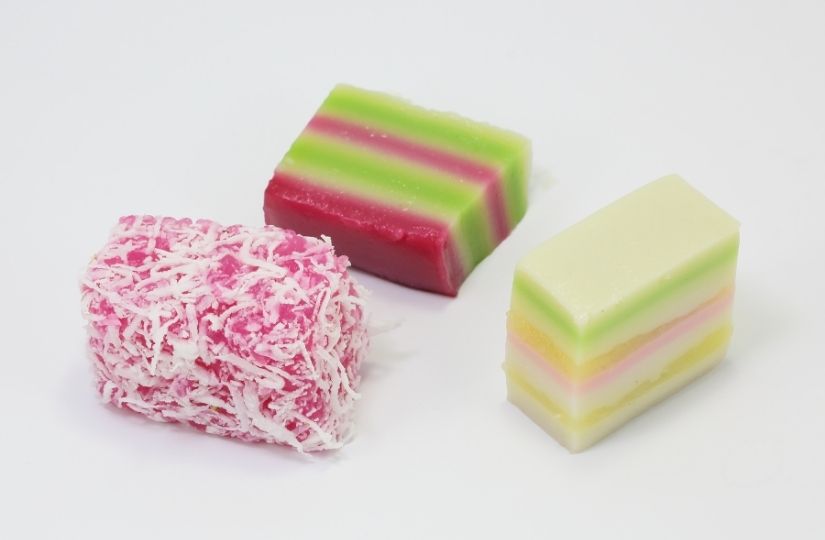 6) Char Kuey Teow
These are flat rice noodles, stir-fried with a variety of ingredients including prawns, beansprouts, egg, and cockles. It is a dish most famous in Penang, but they're pretty much available nationwide now. People argue about which is the best all the time, so we'll avoid this conversation. Instead, let's point you to Ipoh Hor Fun, which is also rice noodles, but typically served in soup with steamed chicken slices. Speaking of Ipoh, you may also want to check out their tau fu fa.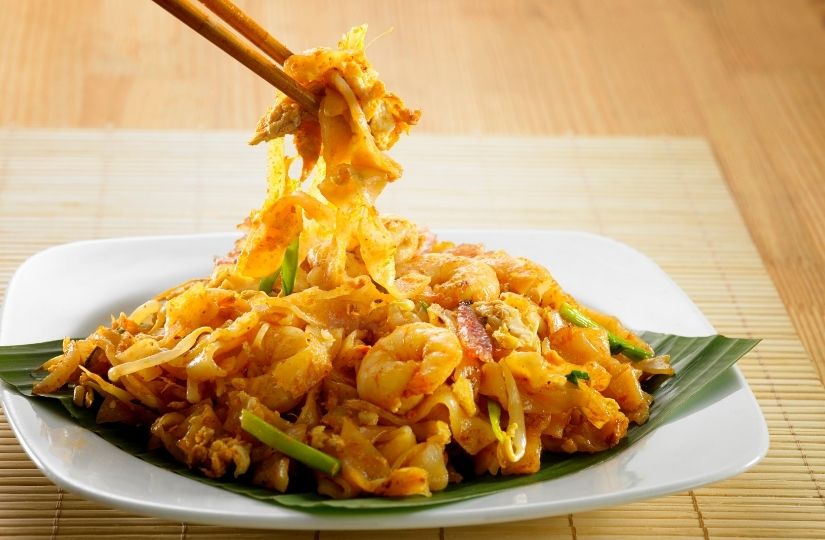 7) Kolo Mee
Kolo mee is a breakfast staple especially in Sarawak, where it's also known as mee kolok. I've had it for breakfast like two or three days in a row when I visited Sarawak once, and I couldn't get enough of it. Most usually accompanied by slices of BBQ meat (charsiew) and minced meat, it's the type of heartwarming dish that will have you wanting more.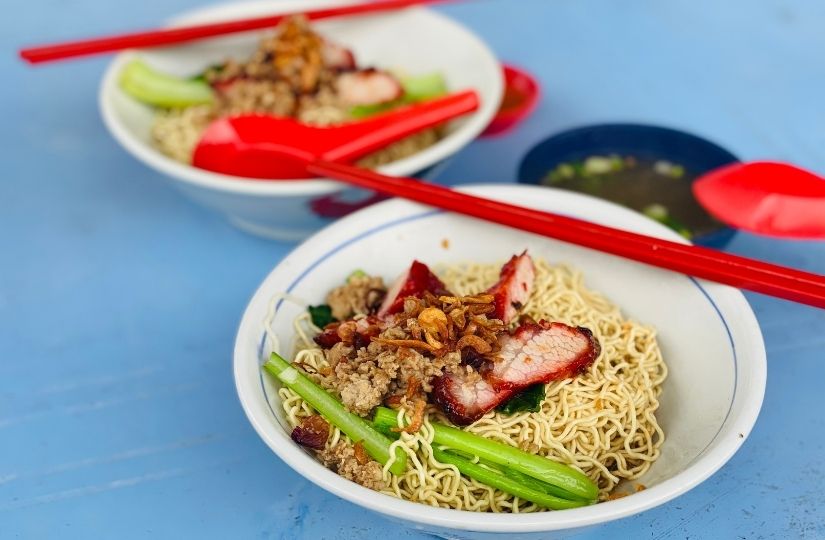 Check out: Best Kolo Mee in Kuching
8) Chicken Rice
Chicken rice is a simple yet satisfying meal. There are even different versions of it, ranging from the "regular" ones to Hainanese chicken rice, to the ones where the rice is shaped into balls. Whichever you prefer, there are all sorts catering to your preference, and you can start by taking a look at: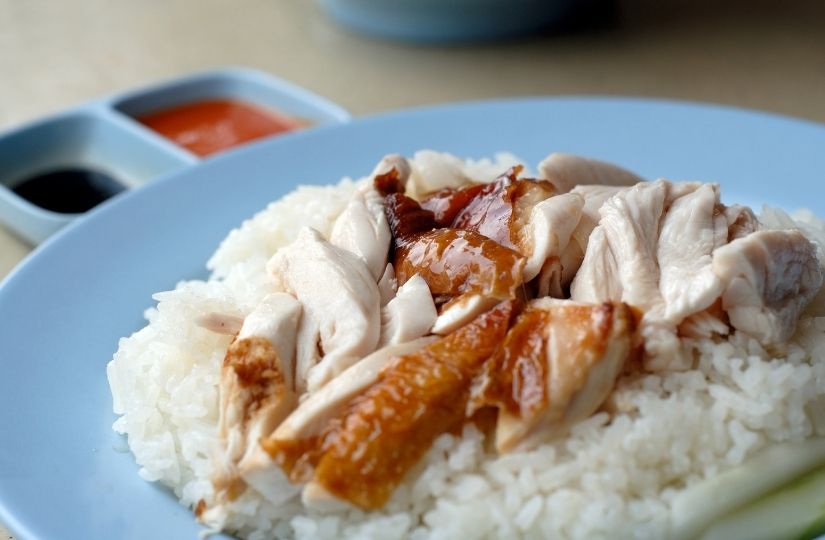 Best Chicken Rice Ball in Malacca
9) Banana Leaf Rice
Yep, one more rice dish for the list! Banana leaf rice is rice accompanied with various curries, vegetables, and meats, if you prefer. Typically, it is enjoyed without utensils, and you use your fingers to eat instead. To start off, check out: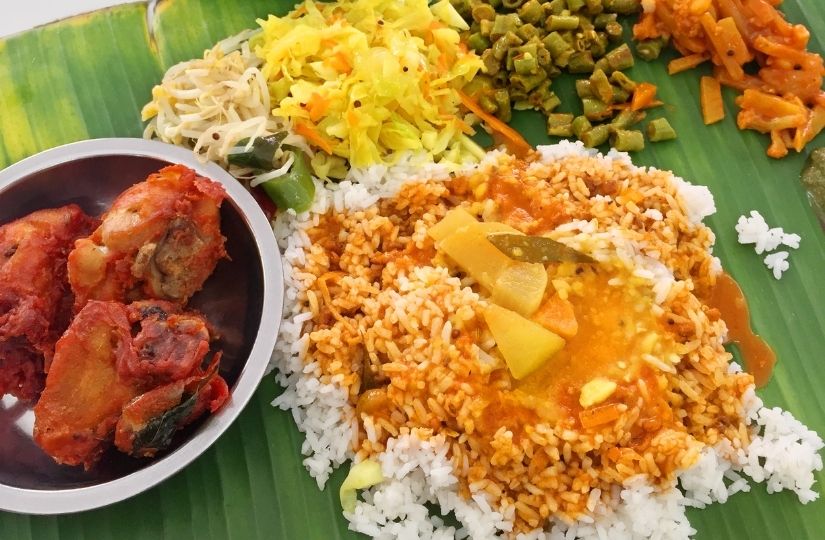 Best Banana Leaf Rice in KL & Selangor
10) Anything from a mamak
Mamak culture is strong here in Malaysia; it's go-to hangout spot of many people from all walks of life, spanning all age ranges. It's good for breakfast, lunch, dinner, or supper. You can order your favourite beverages and chit-chat for hours, or order anything from Indomee, mee mamak goreng, any one of the rotis... You name it, mamak culture is peak Malaysian culture!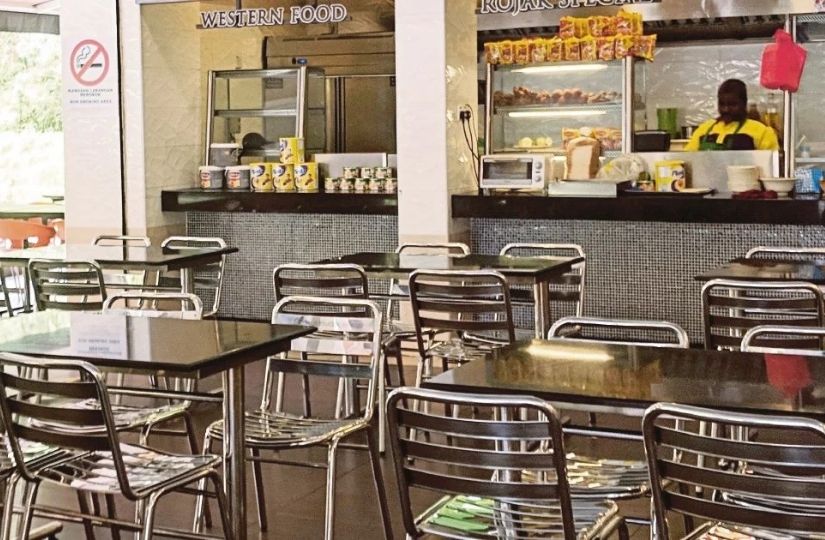 Image Credit: nst.com.my
Happy Merdeka, everyone!
---
---