7 Types Of Flours You Should Know
By Casey Chong - November 25, 2020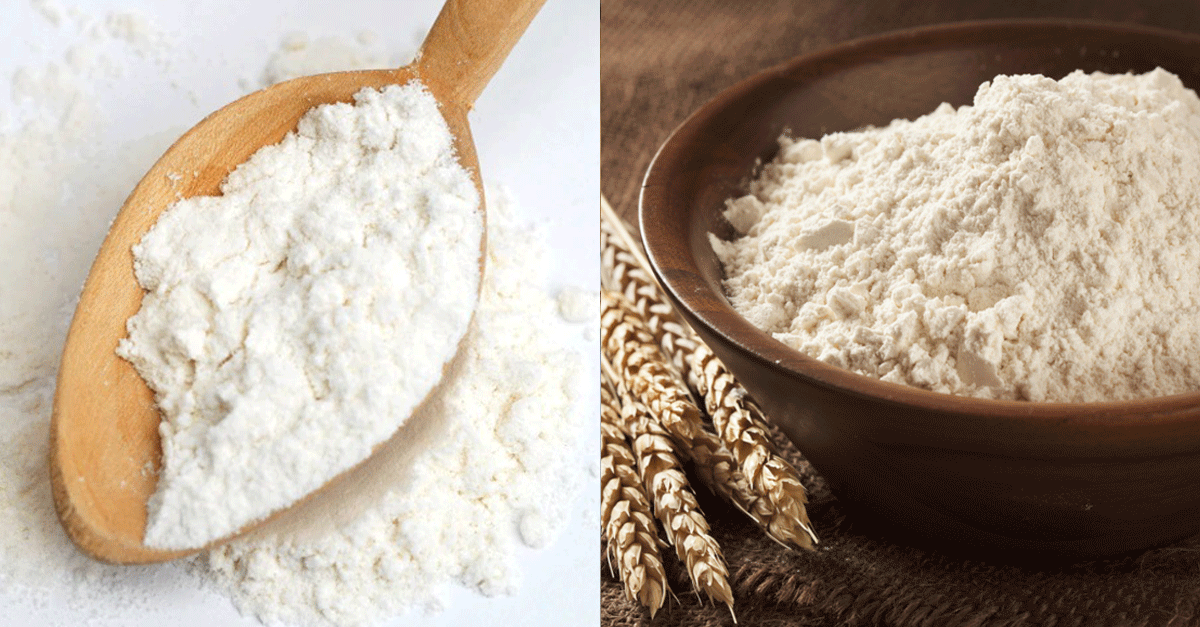 By now, it comes to no surprise that we are spending more time at home working, as well as taking more frequent trips to the kitchen... no thanks to the ongoing COVID-19 pandemic, that is! Among the time we spend in the kitchen is trying to bake the likes of homemade cakes and cookies. However, if you happen to be a first-timer in baking, it's important to take note about the type of flour you choose to use. In other words, no flour is created equal and here, we have you all covered with these 7 Types Of Flours You Should Know.
Types Of Flours You Should Know
---
1) All-Purpose Flour
The name of the flour says it all and it comes to no surprise that this all-purpose variety is widely used, given its versatility. Milled from the combination of hard and soft wheat, the all-purpose flour typically contains approximately 8% to 11% protein. It comes in two types as well including "bleached" (chemically-treated flour) and "unbleached" (flour that is bleached naturally as it ages). Many households use all-purpose flour for various baking needs like cakes, cookies, pie crusts and even bread.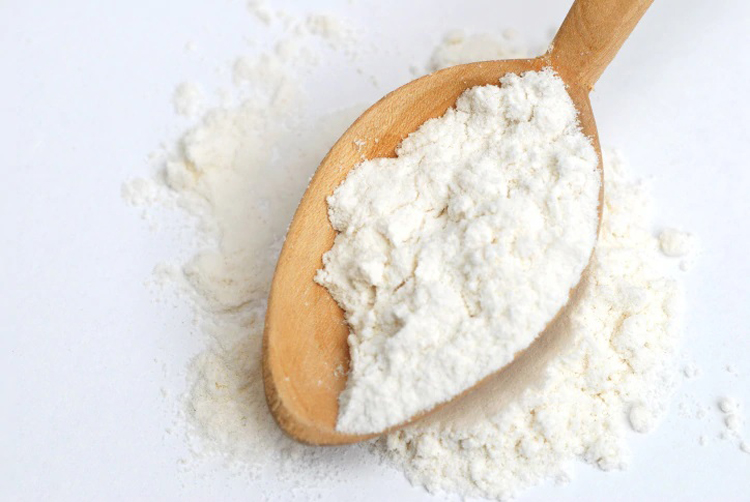 Image Credit: food.ndtv.com
2) Self-Rising Flour
If you want to use flour without added leaveners, the self-rising flour is the best way to go. Milled from the combination of baking powder, salt and all-purpose flour, this self-rising variety is suitable for baked goods like cupcakes and muffins. And in case you are looking to add volume, simply combine self-rising flour with yeast. Keep in mind that self-rising flour typically has a limited shelf life less than 6 months. While you can buy store-bought self-rising flour, making it yourself requires only three ingredients. All you have to mix in 1 cup of all-purpose flour, 1 1/2 teaspoons of baking powder and 1/4 teaspoon of salt in a large bowl. Whisk them all together and you'll get yourself a cup of self-rising flour.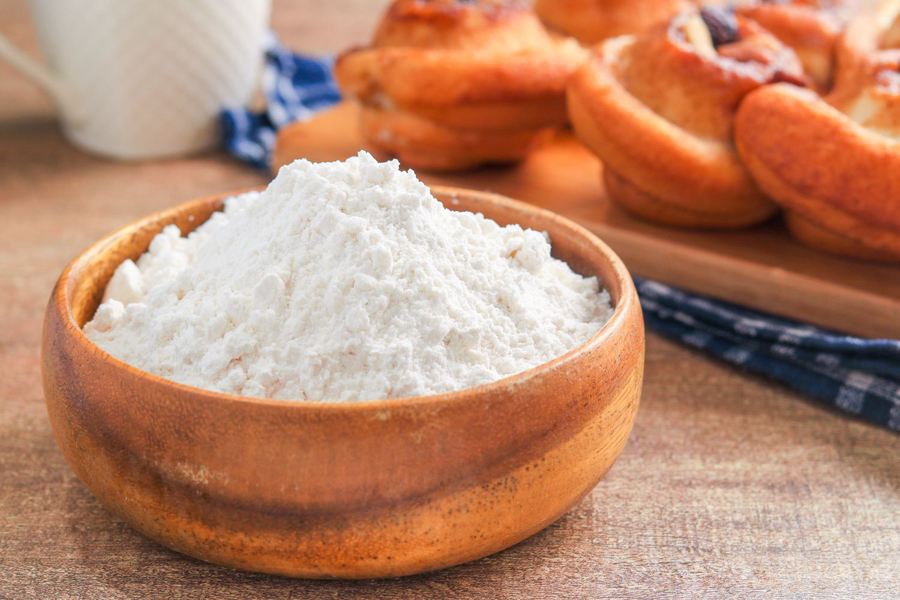 Image Credit: thespruceeats.com
3) Corn Flour
Here's another widely-used type of flour where you can easily find in grocery stores, supermarkets and specialty shops selling baking goods. Just like the name suggests, corn flour is milled from dried whole corn kernels where it is typically yellow in colour. Sometimes you can find them in white colour, depending on the type of corns used for milling them into flour. Corn flour is best used for baked goods like pancakes, muffins and bread. You can even incorporate corn flour for battered and fried foods as well.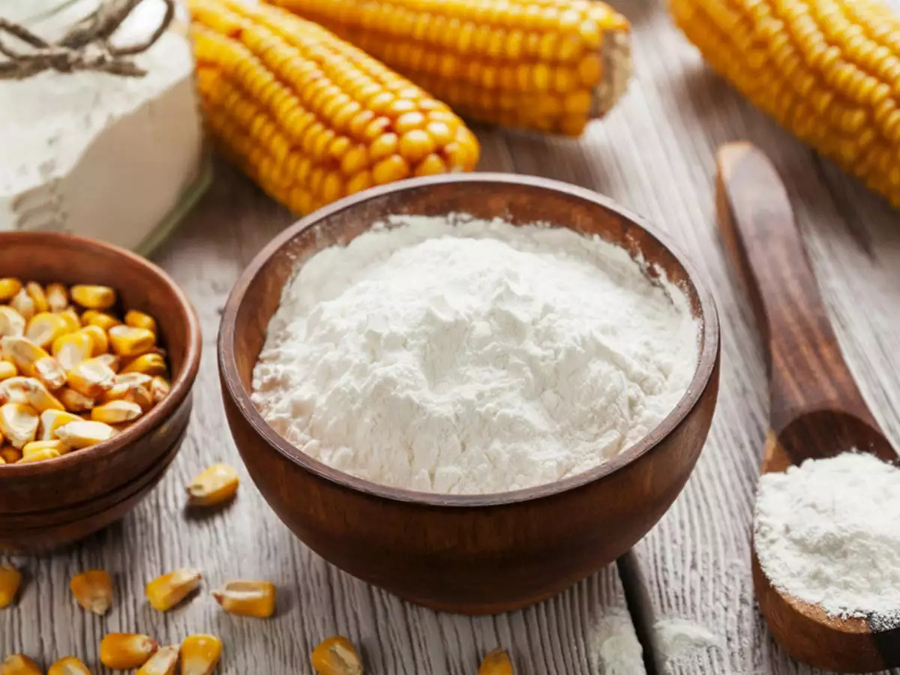 Image Credit: timesofindia.indiatimes.com
4) Whole Wheat Flour
For something healthier, denser and flavourful, you can't go wrong with using whole wheat flour for your baked goods. You can use it to bake bread, cookies, buns, rolls and cakes. Whole wheat flour has a high protein content since it comes intact with all the nutrients of minerals of the wheat ingredient. In terms of processing, whole wheat flour is actually ground from the whole kernel including the bran, germ and endosperm. You can find 100% whole wheat flour, which is typically paler in colour and has a milder taste. Whole wheat flour also commonly divided into two categories: coarse and fine varieties.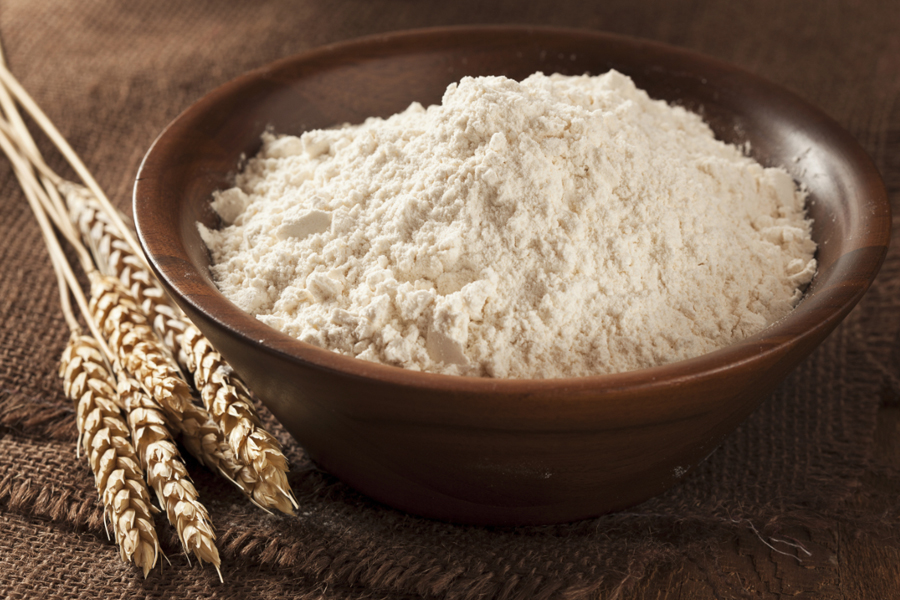 Image Credit: bakingbusiness.com
5) Cake Flour
Those who are making soft and delicate desserts can opt for the cake flour since it contains low protein content, approximately 7-9%. The lesser gluten it contains in the cake flour, the more suitable to make cakes that have a nice, soft and airy texture. You can find cake flour in the likes of supermarket and speciality stores but making it your own is easy too, especially if you have a food processor. Just combine 2 tablespoons of cornstarch and 3/4 cup of all-purpose flour in a food processor. Pulse at least 3-5 times to ensure the mixture is even to make a cup of sifted cake flour.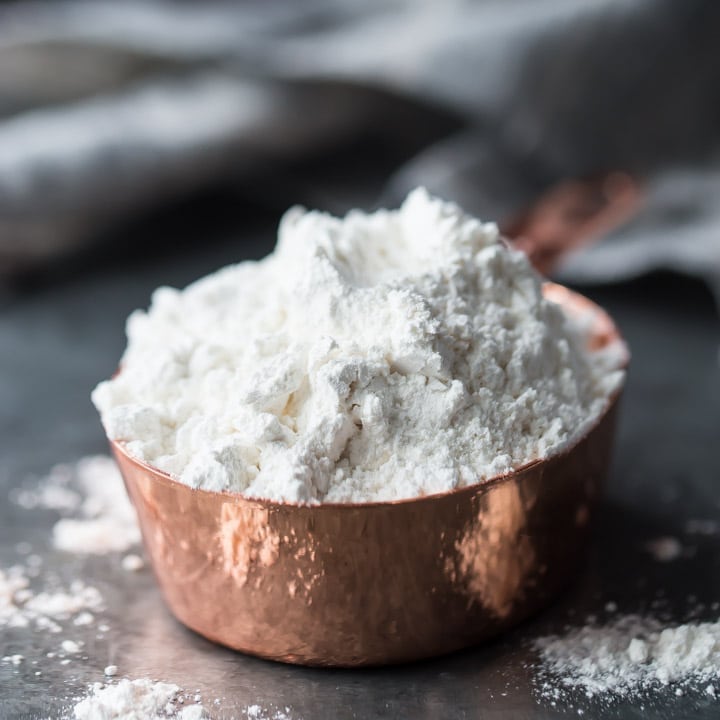 Image Credit: bakingamoment.com
6) Pastry Flour
Both cake and pastry flour may belong in the finely-textured soft flour categories. But they are actually not the same, with pastry flour containing around 9% protein than the lower content found in the cake flour. Made from soft wheat and milled to an extra-fine texture, pastry flour is suitable for baked goods like chewy cookies, pound cakes and pie crusts.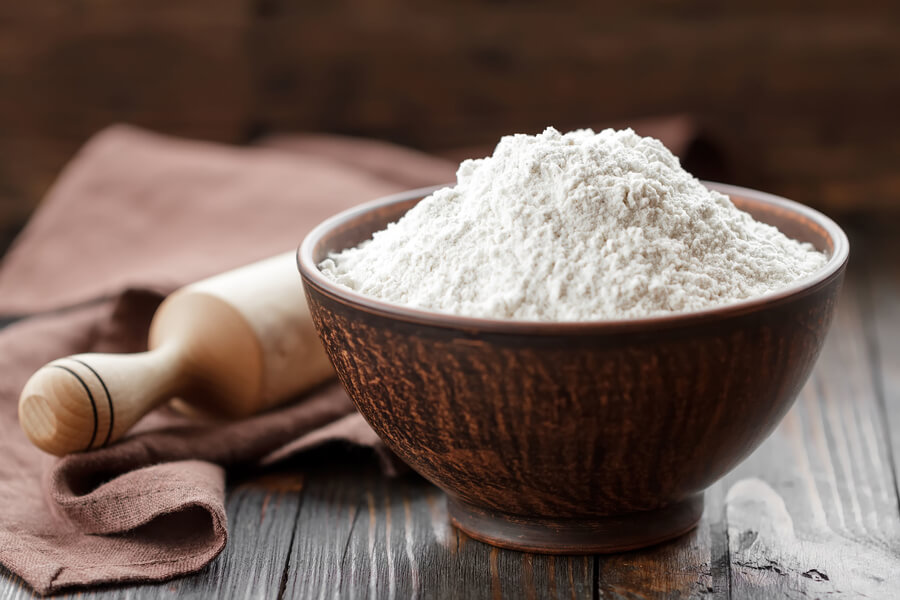 Image Credit: bakingkneads.com
7) Bread Flour
Containing a large amount of protein of 12-16%, bread flour allows for enough structure and support for baking different types of bread. It comes from the combination of 99.8% hard-wheat flour and some malted barley that helps to improve yeast formation. Bread flour also has a higher protein content compared with the all-purpose varieties. The extra protein, of course, helps to make your bread dough puffier and the crumb texture chewier. Some of the bread you can make at home using this type of flour includes sourdough, brioche and croissant.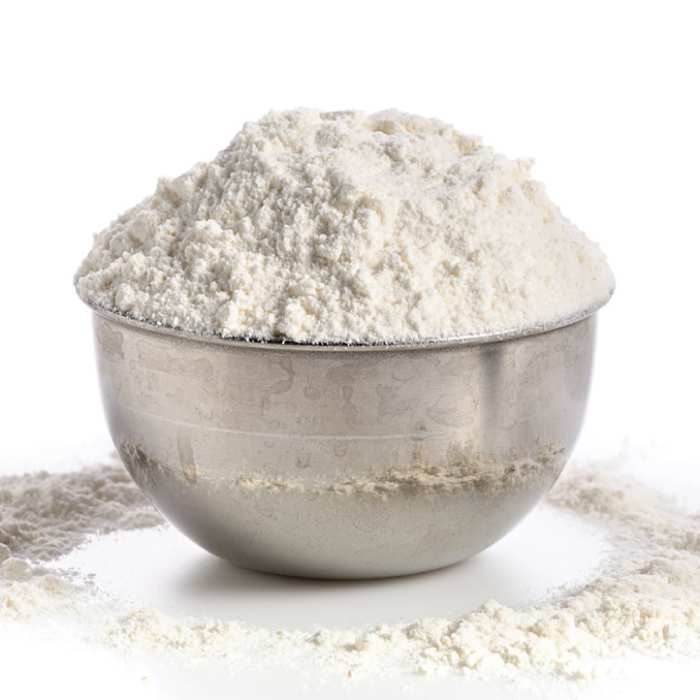 Image Credit: bakerdude.com
Check out some of the Best Baking Supply Stores in KL & Selangor to get your baking equipment!
---
---